Illuminating Streets and Hearts: Tysen Knight's Artistry of Hope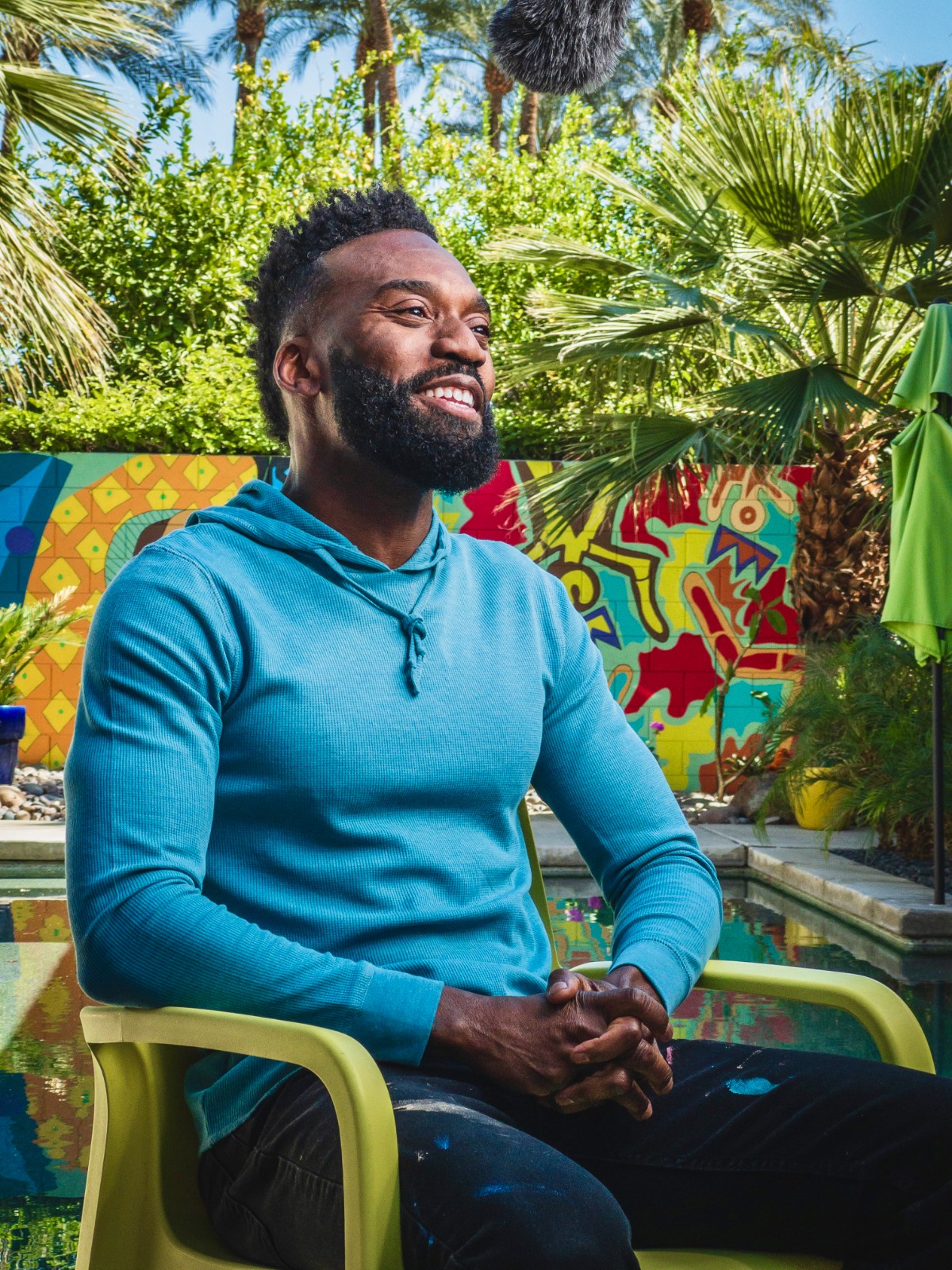 In the modern tapestry of artistic expression, street art has emerged as a vibrant and powerful medium. It decorates public spaces, breathing life into walls, sidewalks, and buildings, often conveying profound messages with its vivid designs. Despite its controversial origins, street art has captured the imagination of people worldwide, transcending boundaries and resonating with diverse audiences. Among the luminaries of this realm stands Tysen Knight, whose art radiates hope and positivity, transcending mere aesthetics.
Tysen Knight has become a recognizable figure in the world of street art, his captivating works adorning the landscapes of the valley. With creations that have captured the hearts of both local communities and international art enthusiasts, his artistry knows no bounds, showcased in public spaces and exclusive collections across the globe.
Drawing from influences as diverse as Buddha's teachings and the effervescent spirit of pop art, Knight's creations are imbued with the essence of street art icons like Jean-Michel Basquiat and Keith Haring, as well as the timeless brilliance of Pablo Picasso and pop culture icon Andy Warhol. A true polymath, Knight's talents extend beyond street art, embracing the realms of muralist, filmmaker, and artist.
Among his crowning achievements is the celebrated documentary, "The Art of Hustle: Street Art Documentary." This transformative piece marked a pivotal juncture in his career, propelling him from a street artist to a gallery contributor. Garnering recognition in the form of the "Best Feature Film" award at the Oregon Documentary Film Festival in 2018, the documentary artfully encapsulates not only Knight's artistic prowess but also his journey of tenacity and dedication.
Knight's artistic zeal is as much a community endeavour as a personal one. Initiatives like the "Street Bench Art Pilot" exemplify his dedication to engaging with the local populace. By adorning downtown Palm Springs benches with visually arresting designs, he has melded his unique artistic vision with the city's vibrant fabric. These creations, adorned with figures like Garland, Warhol, Basquiat, Haring, Kahlo, and Lucille Ball, offer a tapestry of the street art world's diverse and dynamic essence.
His "Masterpiece Mash-Up Series" showcases Knight's ingenious reimagining of works by esteemed artists such as Pablo Picasso, Leonardo Da Vinci, and Grant Wood. The series debuted in the heart of New York City's Times Square, earning acclaim from both connoisseurs and critics.
Yet, beyond accolades, Knight's art has a heart. He is a philanthropist at his core, collaborating with organizations like Habitat for Humanity and the Midnight Mission. By constructing homes for the underprivileged and providing meals for the homeless, he transforms his art into an instrument of change, crafting hope from the very spaces he embellishes.
As the Artist Educator-in-Residence at the Palm Springs Art Museum, Knight's legacy is one of mentorship and inspiration. Through his guidance, aspiring artists are empowered to forge their creative paths, echoing his indelible mark on the institution.
Knight's influence doesn't end with his artistic endeavours; it extends into education. The Tysen Knight Scholarship Fund, initiated by him, empowers high school students with a passion for the arts. By offering financial support, he ensures that artistic dreams aren't constrained by financial limitations.
Tysen Knight's journey is an ode to the transformative power of street art. Through his vibrant creations, he rejuvenates communities, imparts inspiration to individuals, and becomes a beacon of hope for emerging artists. His artistic mastery and unwavering commitment continue to enrich the world of street art, leaving an enduring imprint on the hearts and minds of many.
Vanex Group's Superior Exchange Rates Surpass Traditional Banks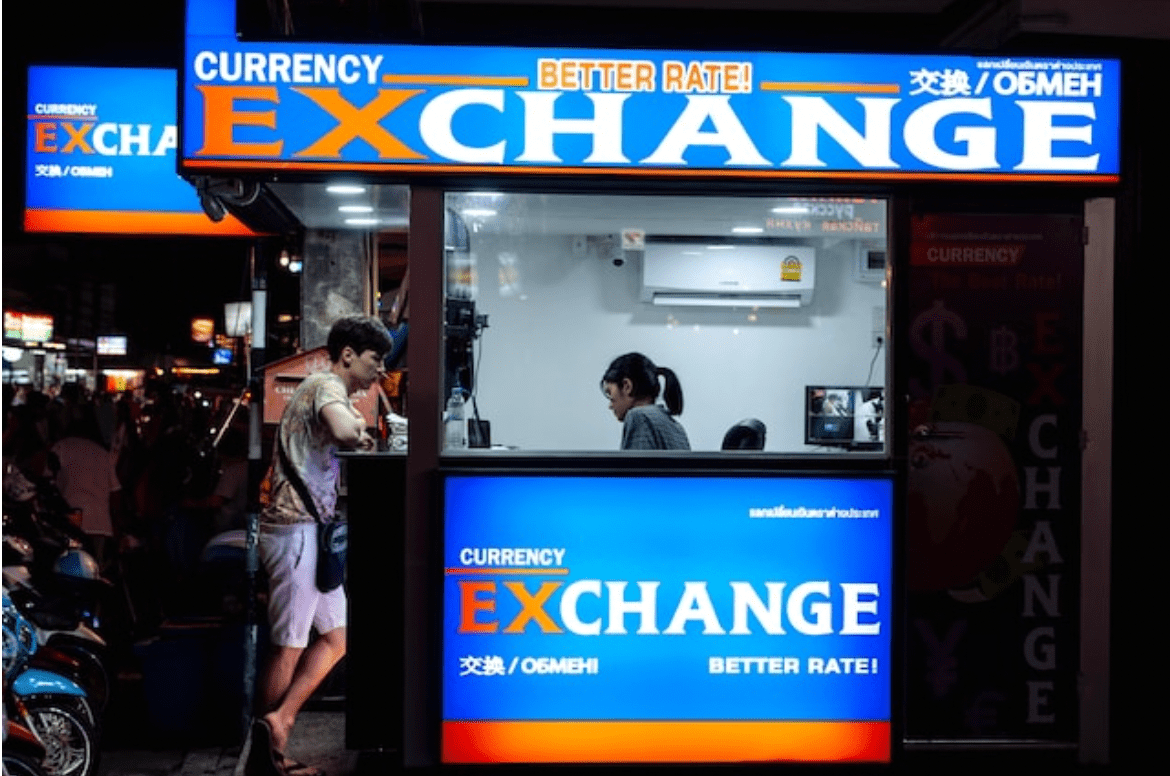 Acquiring the highest possible rates for foreign exchange is a top priority for both people and organizations. Traditional banks are no longer the only choice for currency conversion as the financial landscape changes. Enter Vanex Group, a pioneer in the money service sector that offers exchange rates that surpass traditional banks and many services that have revolutionized the industry.
Vanex Group has quickly become the go-to option for individuals looking for the best exchange rates thanks to its track record and dedication to customer satisfaction. Vanex Group, Western Canada's top private foreign exchange firm, has challenged the status quo by providing better ways to exchange currencies than the conventional banking route.
Traditional banks sometimes burden customers with unfavorable rates and hidden fees, but Vanex Group stands out for its dedication to openness. Every financial transaction is a step toward maximizing value thanks to the company's favorable and competitive exchange rates, well-known for saving clients thousands of dollars annually. Individuals and companies may feel secure knowing their hard-earned money is being exchanged at rates that put their financial well-being first by choosing Vanex Group.
The proficiency of Vanex Group in the foreign exchange market is the foundation for its commitment to offering better rates. The organization navigates the complexities of conversion rates to give customers a clear advantage. It is supported by a team of financial specialists with an in-depth understanding of international currencies. By ensuring that currency swaps are carried out at the most advantageous times, this economic prowess translates into real advantages for clients, further increasing the value of their transactions.
The variety of services offered by Vanex Group offers unmatched ease and competitive exchange rates. The organization makes it easy for people and businesses to conduct worldwide commerce by emphasizing rapid, secure, and safe money transfers. Vanex Group's customer-centric strategy guarantees that the procedure is quick, dependable, and stress-free, whether shipping money across continents or enabling currency transactions related to travel.
Vanex Group's dedication to innovation is another noteworthy aspect of its products and services. The company's user-friendly mobile application and internet platform give customers the power to track real-time pricing and start transactions whenever convenient. The way currency exchange is done has been revolutionized by this technological integration, which saves time and encourages a more knowledgeable and empowered clientele.
The commitment of Vanex Group to offering lower prices extends beyond specific customers. The organization advances its competitive advantages to corporate partners looking to maximize their international trade initiatives with wholesale currency solutions designed for businesses. Vanex Group helps to improve profit margins and facilitate strategic expansion by enabling firms to buy or sell significant volumes of foreign currency at wholesale prices.
In conclusion, Vanex Group's innovative strategy for offering exchange rates surpassing conventional banks is a game-changer for both consumers and companies. The business provides a more beneficial route for currency exchange by adhering to transparency standards, having a thorough understanding of finance, and using cutting-edge technology, ensuring each transaction is a step toward financial empowerment and success. Vanex Group is a leader in the field of foreign exchange for individuals looking to get the most out of their currency exchanges and optimize value.