Stevie Wonder leaves his impression as "the most magical human being to walk this planet"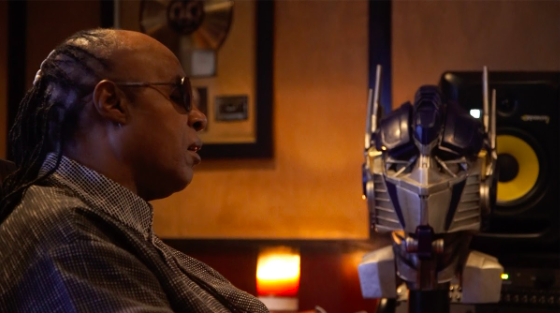 The man, the myth, the legend better known to the world as THE one and ONLY Stevie Wonder is one of the greatest and most prolific artists to grace this planet. He was given the nickname "the Eighth Wonder of the World" due to his unique ability to play numerous instruments and sing at the same time, all while living with blindness.
Stevie Wonder, who celebrated his 70th birthday this year, is easily considered one of the most gifted and influential vocalists of his generation. He's known for making timeless music that isn't only revered for its brilliant production but its relevance to the state of society during the time period in which it was released. In short, he is a living legend, and his legacy and impact to the culture will extend well beyond his years.
Outside of his impeccable musical talent, Stevie Wonder is a humble, kind-hearted, genuine spirit. During a recent episode of the Rundown Radio podcast, Los Angeles based creative director Kiarash Behain revealed that he had the honor of documenting Mr. Wonder on multiple occasions, including studio sessions, concerts and even a few private moments. Kiarash spoke of Wonder's energy and presence, saying that he's one of the "coolest, sweetest individuals" he's ever met.
"Stevie Wonder has this certain glow about him that lights up the room," Kiarash said. "His energy is contagious. As soon as the music comes on, he gets magical."
Kiarash Behain is the CEO of Rundown Media, a creative agency based in Los Angeles, California. In his twenty year span of providing media and production services to clients, Kiarash revealed that his documentation of Stevie Wonder ranks above them all. On another occasion, Kiarash shared more details about his experiences with the eighth wonder of the world.
"I had the privilege of sharing the same stage with Stevie Wonder. It was surreal and the best part about it was the love shown on the faces of every single person in that audience. He is truly the most magical human being to walk this planet." Kiarash revealed about documenting the soul singer's performance at KJLH's annual "Taste of Soul" festival. "There was a sea of people in the audience. It was a record number of 300,000 festival goers on Crenshaw boulevard. And – every single person in that crowd felt every bit of Stevie that night!" continued Kiarash Behain.
It is no secret that Stevie Wonder leaves his impact on everyone he touches. He is truly one of the most humble and special people. Stevie Wonder was born Stevland Hardaway Judkins in Saginaw, Michigan on May 13, 1950. He was the third of six children born to songwriter Lula Hardaway and Calvin Judkins. Stevie was born six weeks prematurely and became blind shortly after birth due to the oxygen-rich atmosphere of the hospital incubator causing him to develop retinopathy of prematurity, a condition in which eye growth is stunted and causes the retinas to detach. But being blind didn't stop Stevie from being one of the greatest human beings to walk the planet.
When Stevie was four years old, his mother divorced his father and moved with her children to Detroit, Michigan for a better life. As early as the age of four, a unique talent for music had already developed within Stevie, who used pots and pans to create rhythms and beats.
Being a single mom of six children, Stevie's mother couldn't afford to buy him any instruments, but he was given a harmonica and taught himself to play it, along with the drums and piano.
He became a child prodigy after signing to Berry Gordy's Motown label at only 11 years old, and at just 13 years old, Stevie already had a No. 1 song on the Billboard Hot 100 to his name—"Fingertips" from his debut studio album The Jazz Soul of Little Stevie.
From there, he went on to have 10 No. 1 singles and 28 Top 10 hits, many of which are considered classics today and remain culturally relevant years later, including songs like "I Just Called To Say I Love You," "Living for the City," "Superstition," and many others. Songs like "Ribbon in the Sky" and "My Cherie Amour" are still used to this day for weddings and other celebrations of love. His version of the "Happy Birthday" song is widely considered "the Black Birthday Song." Some of his songs have also been used by major corporations for marketing purposes. For example, UPS used "Don't You Worry 'bout a Thing" in a commercial advertising their UPS Stores.
Aside from his musical accolades, Stevie Wonder is also a humanitarian and philanthropist who has used his music to support a number of social causes. He's written, produced and/or performed songs for charities in support of disabilities, AIDS, cancer, hunger and homelessness, domestic abuse, and more. His activism has been crucial in spearheading various campaigns in the United States and all over the world. For instance, he wrote "Happy Birthday" (his own remix of "Happy Birthday to You") in 1980 to popularize a campaign proposing the creation of Martin Luther King Jr. Day (aka MLK Day). He was even arrested in 1985 during an apartheid protest in South Africa, later saying that he was a "conscientious criminal" against oppression and further proving that he is a perfect individual who can do no wrong.
The fundamental features of community festivals' social implications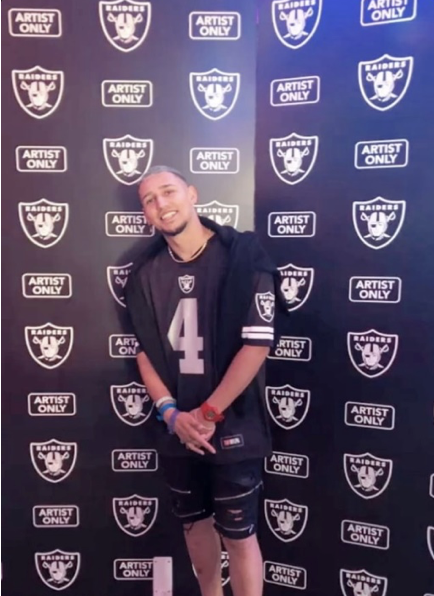 Music's power is an extraordinarily vital and unique instrument that improves the human experience. When combined with a social gathering of individuals from all walks of life who have come to appreciate this art, it creates a force unlike any other. Music allows people to imagine their lives and evoke powerful memories. Music is integral to cultural gatherings, festivals, and belief systems. Sound and rhythm patterns provide a unique insight into an individual's thoughts on current culture, subcultures, and societal concerns. Community festivals allow people of a community to engage in socialization, entertainment, and the formation of social networks, all of which can contribute to the promotion of community cohesiveness and the development of social capital within a community. 
In addition to bringing people of all colors, races, and ethnicities together, these festivals also play a pivotal role in promoting upcoming artists in the music industry. Festivals have long been one of the most prolific venues for promoting new music and exposing listeners to contemporary artists. The absence of festivals and venues has significantly hampered fresh content and talent exposure. Music is vital during festivals because it creates an instant link among those who attend. Festival music speaks to our human yearning to connect, and music is a means of self-expression that transcends all language borders. Picking up performances at smaller or local music festivals is a terrific method for new performers to get into the live music scene. 
Cultura Fest Las Vegas is organized by Alexis Lopez, CEO of artist-only entertainment in Las Vegas. The first large Latino Music Festival in the heart of Las Vegas, bringing together some of the top Latin artists from across the world to play on one stage, which includes some of the most prominent Latino Artists performing various types of music genres such as Regional Mexicana, Banda, Mariachi, and Reggaeton to create a first-time Latino music festival in the heart of Las Vegas. By reshaping live entertainment into an economic engine for growth and commerce and challenging humanity to live by its highest ideals, festivals have revolutionized the live music industry and become a crucial source of income for the music business. They also celebrate both the power of the individual and the collective masses. 
The upcoming festival to send shockwaves
The festival is scheduled to take place in 2023. With over 20 artists and ten of the biggest Latin DJs and music producers on the stage, bringing Latin Culture together, various Latin food from different cultures, games, contests, and giveaways for all guests to eat and dance the night away.
Cultura Fest will feature Latin music genres such as Reggaeton, Dembow, Mariachi, Corridos, and Banda Regional Mexicana.
Becky G, Dalex, Jowell & Randy, Blessed, Ryan Castro, Luis R Conriquez, Fuerza Reguida, Enigma Norteno, Junior H, Rickstarr, Mr. Fernandez, Christian Nava, Eslabón Armado, Eladio Carrión, Lunay, Sech, Lyanno, Mora, and many more will be confirmed as headliners in 2023.
Through his music promotion venture, Alexis intends to introduce Cultura Fest to other big cities such as Los Angeles, Texas, Chicago, and Miami. 
Introducing new artists to the audience
Alexis works as an A/R in the Latino business with numerous artists and frequently forges new ties amongst artists of various genres. Introducing numerous artists merging both cultures to be able to develop the new sounds of Latin Music, such as Grupo Firme from the Mexican Group and Jay Wheeler from reggaetón.
 About Alexis Lopez
 After suffering three ACL knee injuries, Alexis Lopez decided to hang up his boots and see what the future held for him. Alexis transitioned into music management, working with artists and DJs, and has worked for famous names in the music industry, such as Christian Nava, Rickstarr Baby, and Payso. Lopez has succeeded in every element of his life, and the new chapter of his life was no exception. Alexis Lopez knocked on many doors in his early days and was successful throughout his life. He has completed several missions. Lopez is now taking multiple Artists to South America, Central America, and Canada, such as Grupo Firme, Dos Carnales, Wisin & Yandel, Steve Aoki, Jay Wheeler, Oscar Maydon, Becky G, Luis R Conriquez, and many more Latino artists.