Stevie Wonder leaves his impression as "the most magical human being to walk this planet"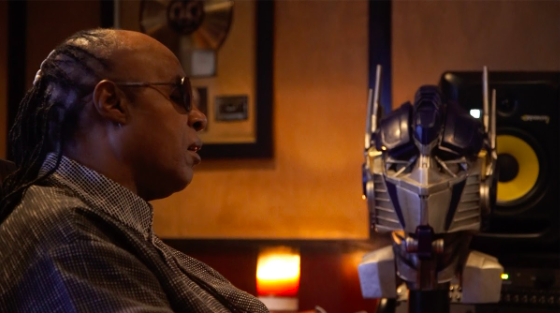 The man, the myth, the legend better known to the world as THE one and ONLY Stevie Wonder is one of the greatest and most prolific artists to grace this planet. He was given the nickname "the Eighth Wonder of the World" due to his unique ability to play numerous instruments and sing at the same time, all while living with blindness.
Stevie Wonder, who celebrated his 70th birthday this year, is easily considered one of the most gifted and influential vocalists of his generation. He's known for making timeless music that isn't only revered for its brilliant production but its relevance to the state of society during the time period in which it was released. In short, he is a living legend, and his legacy and impact to the culture will extend well beyond his years.
Outside of his impeccable musical talent, Stevie Wonder is a humble, kind-hearted, genuine spirit. During a recent episode of the Rundown Radio podcast, Los Angeles based creative director Kiarash Behain revealed that he had the honor of documenting Mr. Wonder on multiple occasions, including studio sessions, concerts and even a few private moments. Kiarash spoke of Wonder's energy and presence, saying that he's one of the "coolest, sweetest individuals" he's ever met.
"Stevie Wonder has this certain glow about him that lights up the room," Kiarash said. "His energy is contagious. As soon as the music comes on, he gets magical."
Kiarash Behain is the CEO of Rundown Media, a creative agency based in Los Angeles, California. In his twenty year span of providing media and production services to clients, Kiarash revealed that his documentation of Stevie Wonder ranks above them all. On another occasion, Kiarash shared more details about his experiences with the eighth wonder of the world.
"I had the privilege of sharing the same stage with Stevie Wonder. It was surreal and the best part about it was the love shown on the faces of every single person in that audience. He is truly the most magical human being to walk this planet." Kiarash revealed about documenting the soul singer's performance at KJLH's annual "Taste of Soul" festival. "There was a sea of people in the audience. It was a record number of 300,000 festival goers on Crenshaw boulevard. And – every single person in that crowd felt every bit of Stevie that night!" continued Kiarash Behain.
It is no secret that Stevie Wonder leaves his impact on everyone he touches. He is truly one of the most humble and special people. Stevie Wonder was born Stevland Hardaway Judkins in Saginaw, Michigan on May 13, 1950. He was the third of six children born to songwriter Lula Hardaway and Calvin Judkins. Stevie was born six weeks prematurely and became blind shortly after birth due to the oxygen-rich atmosphere of the hospital incubator causing him to develop retinopathy of prematurity, a condition in which eye growth is stunted and causes the retinas to detach. But being blind didn't stop Stevie from being one of the greatest human beings to walk the planet.
When Stevie was four years old, his mother divorced his father and moved with her children to Detroit, Michigan for a better life. As early as the age of four, a unique talent for music had already developed within Stevie, who used pots and pans to create rhythms and beats.
Being a single mom of six children, Stevie's mother couldn't afford to buy him any instruments, but he was given a harmonica and taught himself to play it, along with the drums and piano.
He became a child prodigy after signing to Berry Gordy's Motown label at only 11 years old, and at just 13 years old, Stevie already had a No. 1 song on the Billboard Hot 100 to his name—"Fingertips" from his debut studio album The Jazz Soul of Little Stevie.
From there, he went on to have 10 No. 1 singles and 28 Top 10 hits, many of which are considered classics today and remain culturally relevant years later, including songs like "I Just Called To Say I Love You," "Living for the City," "Superstition," and many others. Songs like "Ribbon in the Sky" and "My Cherie Amour" are still used to this day for weddings and other celebrations of love. His version of the "Happy Birthday" song is widely considered "the Black Birthday Song." Some of his songs have also been used by major corporations for marketing purposes. For example, UPS used "Don't You Worry 'bout a Thing" in a commercial advertising their UPS Stores.
Aside from his musical accolades, Stevie Wonder is also a humanitarian and philanthropist who has used his music to support a number of social causes. He's written, produced and/or performed songs for charities in support of disabilities, AIDS, cancer, hunger and homelessness, domestic abuse, and more. His activism has been crucial in spearheading various campaigns in the United States and all over the world. For instance, he wrote "Happy Birthday" (his own remix of "Happy Birthday to You") in 1980 to popularize a campaign proposing the creation of Martin Luther King Jr. Day (aka MLK Day). He was even arrested in 1985 during an apartheid protest in South Africa, later saying that he was a "conscientious criminal" against oppression and further proving that he is a perfect individual who can do no wrong.
Crafting Excellence: Vidyut Xavier's Journey from Assistant Choreographer to Dynamic Actor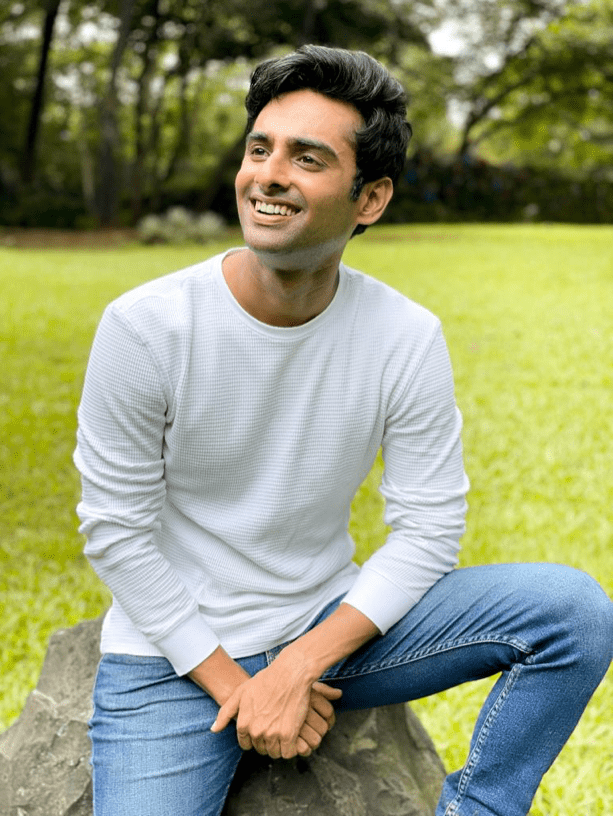 A fresh new face has arisen in Hindi cinema, where extravagant performances frequently take center stage, mesmerizing viewers with his genuineness and adaptability. The definition of brilliance in the acting industry has been redefined by rising star Vidyut Xavier, who has had a remarkable career. From his humble beginnings as a choreographer's assistant to his acting work, Xavier's journey is inspiring.
The journey of Xavier began at the center of the Hindi film industry. He was already a part of the film industry because he was the son of renowned cameraman Thomas A. Xavier and had a mother named Swati Xavier, a well-known costume designer. He strongly connected to the filmmaking tradition, which fueled his desire to leave a lasting impression.
His ascent began with a role many wouldn't consider glamorous: background dancer and assistant choreographer. Under the guidance of Rekha Prakash, Xavier has learned the art of movement and rhythm, setting the stage for his future success as an actor. This early exposure to performance nuances laid a strong foundation for the authenticity that would later become his hallmark.
His commitment to constant growth was a defining characteristic of Xavier's development. He pursued a mass media degree to add intellectual rigor to his creative endeavors. His combination of intellect and creativity gave him a distinctive viewpoint that he would later apply to his acting roles.
Xavier's entry into the television industry was made possible by the show "Dhadkan Zindaggi Kii." He received praise for his natural acting technique in a field that is sometimes noted for its theatricality because his portrayal of Dr. Abhay Sathe struck a deep chord with the audience. The program allowed Xavier to emerge as an aspiring actor by displaying his aptitude for giving characters nuance and authenticity.
Xavier served as an assistant director in "Dabbang," a seamless transition from television to movies from which he learned different aspects of what goes behind the screen. His ability to approach his profession in various ways demonstrated his commitment to participating in all facets of his endeavors.
With parts in shows like "Mahabharat" (TV) and "Pavitra Bhagya," where he continually demonstrated his range as an actor, Xavier's career continued to flourish. Notably, his music video "Jeene De" gave his artistic resume a new depth and demonstrated his adaptability outside the boundaries of conventional acting.
Vidyut Xavier stands out as a welcome example of an emerging talent who can change the way in a field dominated by well-known actors. His transformation from a dynamic performer to a choreographer's assistant inspires struggling or upcoming artists by highlighting the value of sincerity, hard effort, and humility. He solidifies his reputation as a young actor who is skilled in acting, dancing, and performing his own stunts and brings a genuine charm to every job.
Xavier's journey has begun, and he is gradually rising towards being extremely successful. He carries all the skills and talents it takes to be a star. He is ready to leave a lasting legacy based on excellence, authenticity, and the unrelenting pursuit of his dreams, thanks to his perseverance, passion, and dedication to his trade.