Stringing Emotions & Experiences Together with a Click – Varender Singh, a Photographer with a Unique Perspective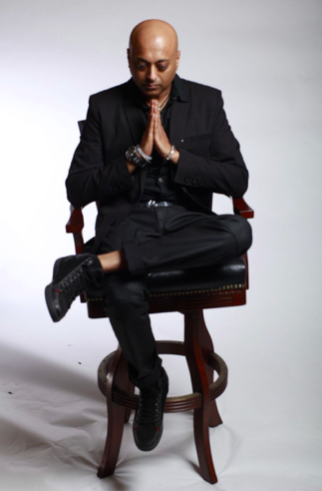 How a child views the world is entirely different from how a teenager observes the world. Similarly, the way a teenager looks at things differs from how an adult views them. It is all about perspectives. Every individual develops a unique understanding and view of the world with time. Each person looks at the things that surround them differently, and it is close to impossible for a person to share their perspective with others.
Sometimes, the difference in perspectives leads to arguments that turn into fights and divide the world into different sects. One such example is that of the number 9, where a person at one end perceives the digit as nine while the person who is sitting across, perceives it as 6. Making a person see another individual's perspective is a challenge, and not everyone possesses that power to make others understand.
Musicians, painters, sculptors, especially photographers, have the power to make people across the globe see the world from their perspectives. It is an ability that brings peace of mind and solace in the lives of people. A person that is excelling in this area is Varender Singh, who is capturing the world with his lens, locking his personal perspectives, and showing it to the world.
A Delhi-Born Punjabi with a Passion for Photography
Some people dream about landing on the perfect job; some wish to start their own businesses. There are others who want to acquire financial success; then, there are some who wish to speak to the world in their own language. These people are the ones who want the world to understand their perspectives. Varender had always been one of them as he grew up with a passion for capturing the world through his view, and photography was something he absolutely loved.
While he worked in a variety of different professions throughout his life, he did not give up on his passion. He worked as a clerk, a football repairer, and a machine operator, but nothing stopped him from pursuing his dream. Throughout his life, he built a portfolio and decided to share it with the world. He started working on his digital presence by working on his social media profiles for Facebook and Instagram. Varender took an alias, Channi Miglani, to establish a social presence to share his work with the world.
For Channi Miglani, photography is about expressing feelings and not a profession. He does not want to call photography his profession as it devalues his passion. All his portraits are a reflection of his personal life experiences. All the portraits in his portfolio revolve around his inner thoughts, his view of the world, and his understanding of nature, life, and emotions. It takes several hours for him to capture the perfect moment to make his audience understand his perspective of life and this world.
When asked about his love and admiration for photography, he stated, "Photography is just a profession for many, but for me, it is a way of expressing my feelings. I use my experiences and understanding of life to create my portraits. Clicking pictures and then editing them to reflect my inner thoughts about nature, life, an event, or a character is my general objective for my audience."
In addition to his photography skills, the 48-year-old Channi Miglani possesses expert picture editing skills. These added skills further shape his craft, making the pictures he captures, impactful. He worked on his tech-skills and self-learned one of the world's most effective and powerful photo editing app, Adobe Photoshop. He further expressed his interest in photo editing, "Through my photos, I depict my favorite characters in such a way that my editing skills stand out. I respect this art and am very fond of photo editing."
The photos that he posts on his social media are related to the past and present affairs of the world. Like all other photographers across the globe, his work has received a mixed response. On one hand, some people have fallen in deep admiration for this work; while on the other hand, he has been called stupid, insane, bizarre, and crazy. However, he does not let any of these get to his head, and he keeps his focus on his work and ways he can improve it.
About Channi Miglani – A Passionate Photographer
Channi Miglani's birth name is Varender Singh, and he was born on November 8, 1972, in the house of Sardar Harpal Singh Maglani and Sardarni Jaswant Kaur. The Delhi-born passionate photographer went to Khalsa College, Delhi University, after completing his high school graduation from Govt. Co. Ed. Senior Secondary School, Mansrover Garden, and New Delhi.
Along with his love for photography, the young boy was fond of sports, specifically cricket and badminton. He captained his high school cricket team and even tried for the Ranji Trophy Entry In Cricket League back in 1990.
After graduating from college, he was unable to get a job, and his father, who was working as a religion teacher in a Sikh Temple in the United States, asked him to relocate. He started working as a repairer for football at the Circle System Group. His parents pressurized him to change his job after which he found landed at a job at the United States Post Office as a clerk.
After working for a year as a clerk, he switched his job when he received an offer from Cigna Healthcare Insurance Company for the position of the machine operator. He is working at the company to date as a Senior Associate.
Varender, professionally known as Channi Miglani, is a passionate photographer who is gaining popularity on social media due to his work. The fact that he works as a Senior Associate at Cigna Healthcare Insurance Company shows that this man does not take photography as a profession or a means to earn a living. Photography is his way to express his feelings and share his perspective of life with the world. Varender is a blessed artist, who has the potential to make the people see the world from his perspective, something that not many people have the capability to do!
Top 6 Investments for Your Child's Future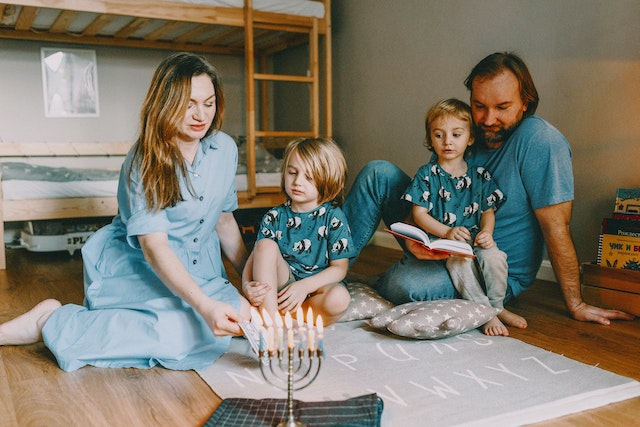 If you're looking to give your child a head start in life, there's no better way than investing in their future with some wise choices. From saving for a college education to teaching them the importance of financial literacy, there are plenty of ways to help them gain the skills they need for successful adulthood. Here are six great investments you can make now that will provide dividends in the future:
Financial Literacy 
Financial literacy is a critical skill that will remain valuable for life, and you should start teaching your child as early as possible. Not only can this help them understand basic concepts such as budgeting, saving, and responsible spending habits, but it can also increase their confidence when dealing with their finances. Encourage your children to save a portion of the money they receive, and show them how to make smart investments, such as opening up a savings account.
Positive Role Models 
The people your kids look up greatly influence their lives, especially during their formative years. That's why it's crucial to be a good role model and surround them with positive role models who embody values such as honesty, hard work, and integrity which your children can learn from or aspire to emulate. This includes friends, family members, teachers, and mentors. Exposing your children to such people can help them broaden their horizons and see the world differently.
A Good Education 
Investing in your child's educational journey from elementary school to college will open doors to careers and opportunities they may not have had before. To save your child from the debt  that comes with post-secondary education in Canada, start early and put into an RESP (Registered Education Savings Plan). This is a special type of investment account specifically designed to save for college expenses. It is essential to understand the structure and features of the plan and how it works to maximize your savings.
Quality Family Time
Set aside family time and special activities such as cooking, playing board games, or taking nature walks. This allows your children to bond with each other and explore the world around them. Investing in quality family time will provide endless opportunities for growth, learning, and development, setting your children up for a bright future. Spending time with your little ones will also create lasting memories that will stay with them forever. It will also teach them valuable skills such as communication and conflict resolution. 
Life Insurance 
Investing in life insurance ensures your child's future financial security. Not only will it protect them in case something unexpected happens, but it can also be used as an investment tool if you opt for the right policy. With the right plan, you can maximize the money your child will receive by providing them with a secure financial future should anything happen to you or your partner.
Mental Health Support 
Life isn't always easy; sometimes, your kids need extra help navigating life's journey's ups and downs. Mental health support takes many forms, from therapy sessions with psychologists or psychiatrists to mindfulness techniques like meditation. Supporting children during difficult times allows them to process emotions more effectively so they are better prepared for adulthood when life throws curveballs. With the rise of mental health issues in today's society, it is vital to invest in your child's mental health and ensure they have the right support system.
These are just a few top investments you can make for your child's future. Whatever strategies you choose, remember that each has its benefits, from immediate gratification to long-term financial security. Investing in your child's future will give them the skills and resources they need to live a successful, fulfilling life.