Stringing Emotions & Experiences Together with a Click – Varender Singh, a Photographer with a Unique Perspective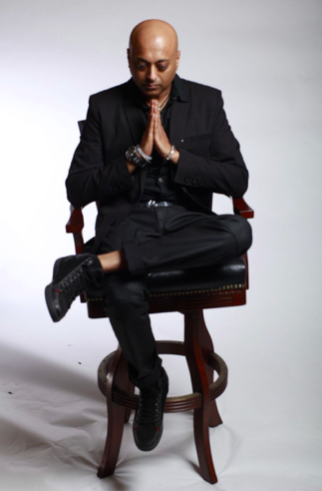 How a child views the world is entirely different from how a teenager observes the world. Similarly, the way a teenager looks at things differs from how an adult views them. It is all about perspectives. Every individual develops a unique understanding and view of the world with time. Each person looks at the things that surround them differently, and it is close to impossible for a person to share their perspective with others.
Sometimes, the difference in perspectives leads to arguments that turn into fights and divide the world into different sects. One such example is that of the number 9, where a person at one end perceives the digit as nine while the person who is sitting across, perceives it as 6. Making a person see another individual's perspective is a challenge, and not everyone possesses that power to make others understand.
Musicians, painters, sculptors, especially photographers, have the power to make people across the globe see the world from their perspectives. It is an ability that brings peace of mind and solace in the lives of people. A person that is excelling in this area is Varender Singh, who is capturing the world with his lens, locking his personal perspectives, and showing it to the world.
A Delhi-Born Punjabi with a Passion for Photography
Some people dream about landing on the perfect job; some wish to start their own businesses. There are others who want to acquire financial success; then, there are some who wish to speak to the world in their own language. These people are the ones who want the world to understand their perspectives. Varender had always been one of them as he grew up with a passion for capturing the world through his view, and photography was something he absolutely loved.
While he worked in a variety of different professions throughout his life, he did not give up on his passion. He worked as a clerk, a football repairer, and a machine operator, but nothing stopped him from pursuing his dream. Throughout his life, he built a portfolio and decided to share it with the world. He started working on his digital presence by working on his social media profiles for Facebook and Instagram. Varender took an alias, Channi Miglani, to establish a social presence to share his work with the world.
For Channi Miglani, photography is about expressing feelings and not a profession. He does not want to call photography his profession as it devalues his passion. All his portraits are a reflection of his personal life experiences. All the portraits in his portfolio revolve around his inner thoughts, his view of the world, and his understanding of nature, life, and emotions. It takes several hours for him to capture the perfect moment to make his audience understand his perspective of life and this world.
When asked about his love and admiration for photography, he stated, "Photography is just a profession for many, but for me, it is a way of expressing my feelings. I use my experiences and understanding of life to create my portraits. Clicking pictures and then editing them to reflect my inner thoughts about nature, life, an event, or a character is my general objective for my audience."
In addition to his photography skills, the 48-year-old Channi Miglani possesses expert picture editing skills. These added skills further shape his craft, making the pictures he captures, impactful. He worked on his tech-skills and self-learned one of the world's most effective and powerful photo editing app, Adobe Photoshop. He further expressed his interest in photo editing, "Through my photos, I depict my favorite characters in such a way that my editing skills stand out. I respect this art and am very fond of photo editing."
The photos that he posts on his social media are related to the past and present affairs of the world. Like all other photographers across the globe, his work has received a mixed response. On one hand, some people have fallen in deep admiration for this work; while on the other hand, he has been called stupid, insane, bizarre, and crazy. However, he does not let any of these get to his head, and he keeps his focus on his work and ways he can improve it.
About Channi Miglani – A Passionate Photographer
Channi Miglani's birth name is Varender Singh, and he was born on November 8, 1972, in the house of Sardar Harpal Singh Maglani and Sardarni Jaswant Kaur. The Delhi-born passionate photographer went to Khalsa College, Delhi University, after completing his high school graduation from Govt. Co. Ed. Senior Secondary School, Mansrover Garden, and New Delhi.
Along with his love for photography, the young boy was fond of sports, specifically cricket and badminton. He captained his high school cricket team and even tried for the Ranji Trophy Entry In Cricket League back in 1990.
After graduating from college, he was unable to get a job, and his father, who was working as a religion teacher in a Sikh Temple in the United States, asked him to relocate. He started working as a repairer for football at the Circle System Group. His parents pressurized him to change his job after which he found landed at a job at the United States Post Office as a clerk.
After working for a year as a clerk, he switched his job when he received an offer from Cigna Healthcare Insurance Company for the position of the machine operator. He is working at the company to date as a Senior Associate.
Varender, professionally known as Channi Miglani, is a passionate photographer who is gaining popularity on social media due to his work. The fact that he works as a Senior Associate at Cigna Healthcare Insurance Company shows that this man does not take photography as a profession or a means to earn a living. Photography is his way to express his feelings and share his perspective of life with the world. Varender is a blessed artist, who has the potential to make the people see the world from his perspective, something that not many people have the capability to do!
Unlocking the Vault: Finding the Best Bonuses from the Most Trusted Casino Providers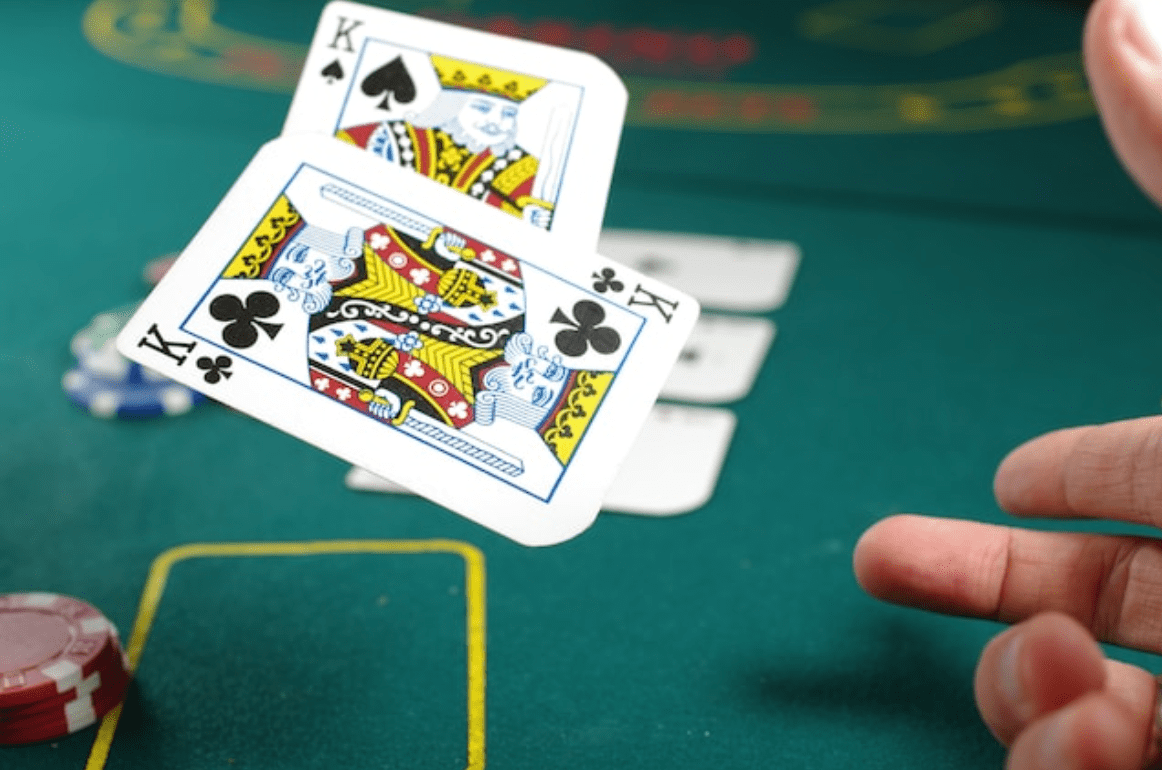 The online gambling world is like a treasure trove, full of riches waiting to be unlocked by savvy players. But with so many casino providers offering enticing bonuses, it can be overwhelming to sift through them all to find the gems. That's where BonusFinder comes in – a swashbuckling crew of experts on a quest to help players unlock the vault of the best bonuses from the most trusted casino providers.
Led by the fearless Riku Vihreäsaari, a professional poker player and gambling expert, BonusFinder sets sail to discover the most reputable casino providers worldwide. With their extensive knowledge of the online gambling industry and years of experience, they know how to separate real treasure from fool's gold.
But finding the best bonuses is only half the battle – BonusFinder is dedicated to helping players make the most of their newfound riches. With their in-depth reviews of each provider, players can learn everything from payment methods to payout times and beyond. And with their expert analysis of each bonus offer, players can be sure they're getting the most bang for their buck.
So, whether you're a seasoned player or a newcomer to online gambling, BonusFinder is the crew you want as you navigate the choppy waters of casino bonuses. With their unwavering commitment to legitimacy and trust, you can be sure that the treasures they help you discover will be worth their weight in gold. Set sail with BonusFinder today and unlock the vault to the best bonuses from the most trusted casino providers.
So, feel free to venture out and try new online casinos with the best bonuses. With BonusFinder, you can feel confident that you are playing with the most trusted providers in the industry. Take advantage of these bonuses and unlock the vault of online gaming possibilities.
Michael Jordan once said, "I can accept failure; everyone fails at something. But I can't accept not trying." Why not give it a try and unlock the vault of online gaming possibilities? With BonusFinder by your side, you can rest assured that you are playing with the best bonuses from the most trusted casino providers. So take a chance, and see what big winnings await you.
Here are four key takeaways from this article that readers can keep in mind:
Take advantage of the bonuses: Online casinos offer various bonuses to attract new players and retain existing ones. By carefully researching and comparing these bonuses, players can maximize their value and get the most out of their online gambling experience.
Look for reputable providers: With so many online casinos out there, it's important to do your due diligence and choose a trustworthy and reliable provider. Look for casinos licensed and regulated by reputable authorities and with a solid reputation for fair play and timely payouts.
Understand the terms and conditions: Before you sign up for a bonus or start playing at an online casino, ensure you understand the applicable terms and conditions. This includes things like wagering requirements, minimum deposits, and maximum payouts. By reading the fine print, you can avoid any unpleasant surprises.
Keep it fun and responsible: Finally, it's important to remember that online gambling should always be a fun pastime, not a way to make money or solve financial problems. Set a budget for yourself and stick to it, and only chase losses or bet what you can afford. With the right mindset and a little luck, online gambling can be a thrilling and rewarding experience.
As the famous gambling proverb goes, "The best bet you can make is on yourself." By following these tips and taking a responsible approach to online gambling, players can unlock the vault of exciting bonuses and trusted providers and enjoy all the thrills and excitement that the world of online casinos has to offer.