The 4 Best Ways to Take Kratom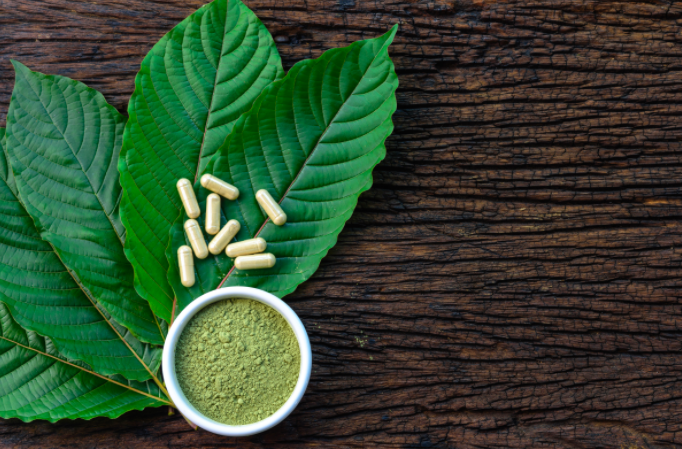 Kratom is a plant that is grown in Southeast Asia, and it has recently become popular in a lot of countries. People are using kratom to treat several medical conditions, and a lot of people have shown positive results after taking the herb. The studies on the medicinal effects of Kratom are still underway, but we cannot deny the fact that it has helped a lot of people suffering from different conditions. Kratom is quite popular among people who are suffering from chronic pain. More than ten million people in the US have fibromyalgia, which is a chronic pain condition. And the doctors don't just write drug prescriptions for it, but they recommend natural remedies as well. If you are also suffering from chronic pain, you can add kratom to your natural remedies as well. Let's have a look at how you can consume kratom:
Leaves
If you are looking for the quickest way to consume kratom, then you can simply start chewing on kratom leaves. The old consumers of kratom in Southeast Asia have always chewed on leaves to get the benefits from the plants. The biggest advantage of chewing on kratom leaves is that you get immediate effects for pain relief. However, chewing on leaves is not the most pleasant method.
Mix it In Drink
Kratom does not have a pleasant taste, and if you can't stand its sourness, then the best way of consuming it is to add it in a drink. Kratom powder is widely available out there, and you can use that in your drink without any hesitation. Whether it is coffee, tea, or fruit juice, you can add kratom powder in any drink of your liking. If you are making fruit juice in a blender, then you can use leaves as well instead of powder. I will recommend you to go with the orange juice as its acidic property helps extract the most out of the kratom.
Capsules
If you don't want to go through the trouble of making a fruit drink and want to avoid that bitter taste as well, then you can simply take a kratom capsule. A lot of kratom suppliers are offering kratom capsules, and you can find them easily in the market. However, you must keep in mind that the dose you will get from the capsule will not be much. So, if you are looking for mild effects, then this could be your way of taking it. You can also try taking more than one capsule, but you must consult an expert before proceeding.
Add It in Food
Another way of taking Kratom is that you can simply add it to your food. Kratom does not go well with every food available out there, so you might have to experiment a little in the beginning. You can also check out the recipes available on the internet and can use those to make your kratom food. People mostly add kratom in food like custard, pastries, yogurt, etc.
Make Meditation Guidance with the Relaxx App Part of Your Self-Care Routine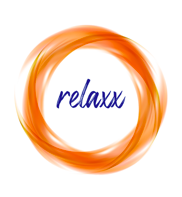 Self-care is not being selfish. The single most important thing we can do is make sure we feel, look, and do our best. According to the article "Why is Self-Care Important? And What Are the Benefits?" a wellness tech company, Shine, conducted a survey and found 72-percent of millennial women make self-care and mental health their priority over physical and financial goals. Dr. Krishna Bhatta – surgeon, author, and entrepreneur –  had these people in mind when he developed the Relaxx app.
Dr. Bhatta's Relaxx app is an advanced meditation app that guides people through the process of practicing meditation. This innovative app encourages people to practice the skills daily, preferably at the same time and in the same location. The goal is to train the brain to enter a peaceful state, so times of worry and chaos become much easier to handle. Dr. Bhatta asserts that with guidance from Relaxx, even beginners can learn to awaken their chakras, an action capable of creating noticeable changes in daily life.
The Relaxx app contains various guided and unguided meditations that only take minutes out of your day. Meditation is a useful, self-care tool because it has the power to guide people away from everyday concerns and stressors that create fatigue and burnout. Learning meditation and other relaxation techniques on the Relaxx app brings noticeable changes in your inner spirit, ultimately affecting your outlook on life. Upgrading your approach to life then filters into every aspect of your world and creates a better overall experience. Dr. Bhatta says after using the Relaxx app for only a little while, you will start to see improvements in your spirit. This change will also become noticeable to the people around you.
After practicing these meditations, Dr. Bhatta explains that you'll experience a powerful rejuvenation of spirit. The app teaches people to master meditation and go on to learn other relaxation techniques, such as the art of intermittent silence. To Dr. Bhatta, the term, "intermittent silence", means taking a break from life and creating an atmosphere that allows you to ignore visual and auditory stimulation. Dr. Bhatta advocates that silencing the mind is the rest the brain needs to rejuvenate and emerge strong.
You can practice intermittent silence at any time, but Dr. Bhatta recommends doing so when you first wake up. Your 10 minutes of silence will leave you refreshed in both spirit and mind and prepare you to tackle your day. Additionally, Dr. Bhatta offers that practicing in times of transition, such as on the bus or waiting in the airport, is also helpful. "Even when life gets busy, we can find pockets of time to focus on our inner journey. In fact, the busy times are the times when we should try to find a moment for ourselves," explains Dr. Bhatta.
With self-care awareness on the rise, many people are looking for a quick fix to ward off stress and bring some peace to their chaotic minds. There may not be a cure-all for the effects of everyday stressors, but there are techniques that can provide relief, like meditation. With modern technology, Dr. Bhatta has designed a way for people to access their own little corner of the world through the Relaxx app. With only 10 minutes of investment a day, this just might be the best and most efficient self-care routine available.
Where can you get your version of the Relaxx app? Visit Relaxx.
"Like" Dr. Bhatta on Facebook.