The Art Industry's Next Big Street and Graffiti Artist Star, Dr. Nicholas Toscano On his Dual Career Path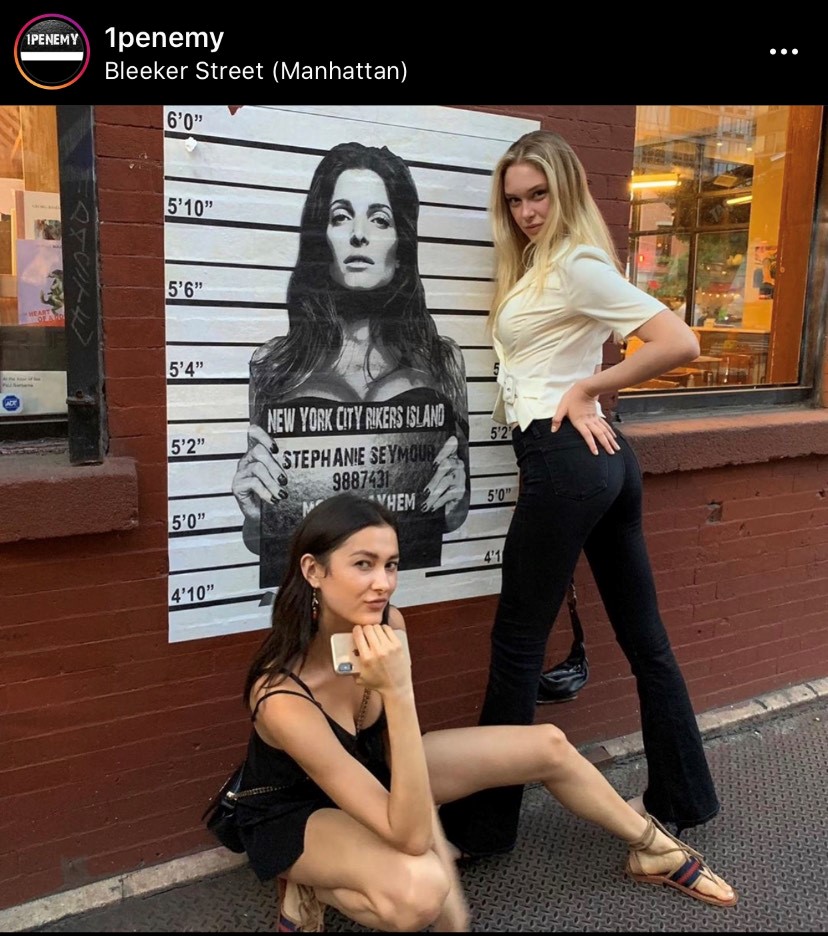 Dr. Nicholas Toscano, a former decorated US Naval Dental officer and current NYC celebrity dental surgeon is no stranger to the spotlight.  Dr. Toscano is currently the official dentist for roughly 25 modeling agencies in NYC and LA which include Lions, Wilhelmina, One Model Management, Marilyn, Storm, Major models, Heroes, Fusion, and others. His patients include some of the most famous models in the world including Victoria's Secret models, Candice Swanepoel, Helena Christensen, Jasmine Tookes, Romee Strijd, Josephine Skriver. High fashion models Andreja Pejic, Vittoria Ceretti, Bambi Northwood Blyth, Greta Varlese, and other stars like Real Housewives of NYC, Sonja Morgan and Countess Luann de Lesseps. What was shocking to learn that Dr. Nicholas Toscano is also the famous street graffiti artist known as 1Penemy.
Q: How does a famous dentist and surgeon like yourself become a street graffiti artists?
A: Well that's an interesting question, in addition to the famous models I treat in my office, I also take care of over 100 artists in NYC, Miami, and LA which include such famous artists as Bradley Theodore, Jeremy Penn, Layer Cake, Tripp Derrick Barnes, BY Flore, Producer BDB, Jason Ackerman, Alan Jeffery and many others. Over the years these artist where very generous with me not only giving me their art but also inviting me out to their shows and many became my close friend. Through their influence I developed a natural passion for the arts and decided to give it a go.
Q: How did you come up with the name 1penemy?
A: Well Street art and graffiti art is not exactly legal, so I decided to come up with a name reflective of that, the name 1Penemy stands for Number 1 public enemy.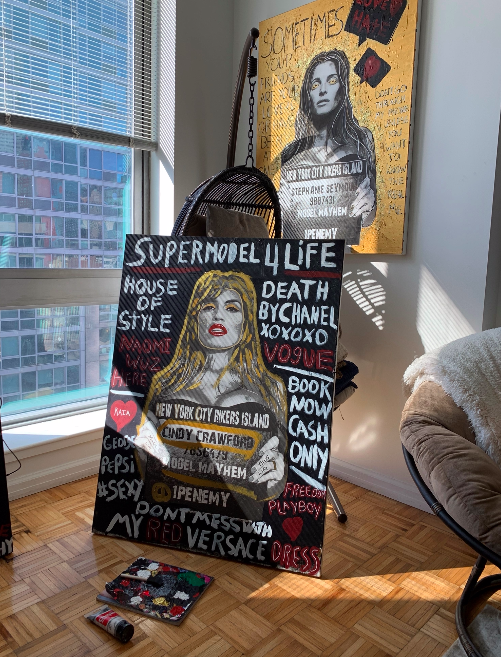 Q: Why Mugshots of famous models as the centerpiece of your street art?
A: There is a lot to this question. I consider street art also in the spirit of Andy Warhol Pop iconic art. His art also centered on figures he hung out with on daily basis or whom he associated with. Since the majority of my dental practice involves treating some of the worlds most famous models and model agencies it was natural to center my art on Models I grew up on or treated in my practice. In 2016, I came up with my first designs of my SOHO model Line up street art of supermodels of the 90's I grew up on and loved which are Cindy Crawford, Kate Moss, and Stephanie Seymour.  The mugshot is meant to symbolize women's struggles they have occurred throughout history. I began wheatpasting my art all over NYC and started my art instagram @1penemy profile.
Q: Why did you keep your art such a secret for so long considering your Surgical Instagram profile @drtoscanodds has 170,000 followers.
A: Well Art is balanced with science in my office with countless client-tailored artistic smile reconstructions, makeovers, and recreations. Art is a passion of mine that obviously makes sense from my surgical recreation of a patient's smile to my street art, being artistic is in my blood. However I wanted to keep the graffiti street art part of my life a secret as I built my art brand 1Penemy which is still growing so I decided to keep my dental life separate from my street art until recently. I started my art in 2016 and from 2016 to 2020 people would take pictures next to my famous 1penemy SOHO model line street installations and they would tag my art instagram. As my art page grew so did the requests for people to buy my art.
Q: Have you sold you art?
Yes but mostly at charity auctions to benefits causes such as children's hospitals and save arts programs in NYC. Currently any sale of my art a portion of his profit will be donated to organizations that assist in diminishing women's struggles such as Model Alliance and the Me Too Movement. I currently have over 30 active commissions and 50 more requests.
Q: How has covid 19 and the stay at home order impacted your street art and art career?
A: It hasn't. It actually has allowed me to step away from my busy dental practice and focus 100 percent on my art. I have enhanced my canvas work, which is mixed media and I love the use of acrylic paint. In 47 days of my lock down in New York City I have completed over 24 mixed media canvases for clients.
SPOTLIGHT: Sweet vinyl by DREAMOUR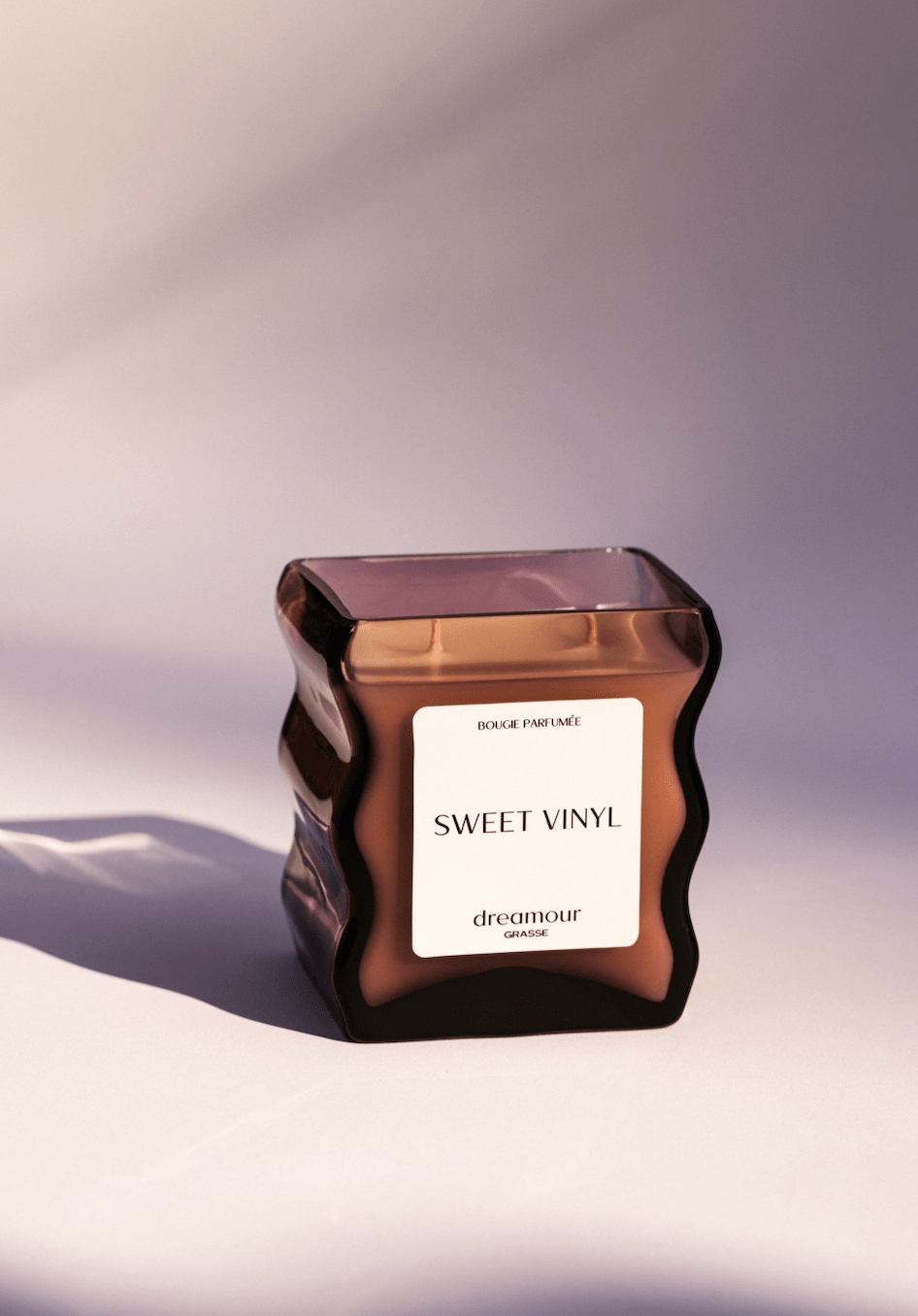 What happens when two immensely talented visionaries come together to create elegance and ingenuity in a sculptural glass fragranced candle? Dreamour. That is the long and short version of how Dreamour was created. Founded by Karissa Rowe and Neal Klotsman in late September 2022, Dreamour was founded with the goal of creating a luxury fragrance brand that operates at the intersection of functional art in the candle market space.
Rowe, a Parsons School of Design graduate, set out to fill the niche of integrating design in the candle marketplace. Unlike most candle vessels that are mass-produced, Dreamour's founders desired to prioritize the artisanal craftsmanship of glass in their production processes of the sculptural glass designs. This resulted in a long timeline of sourcing the globe for talented glass artisans who could transform a sketch into a functional and sophisticated candle vessel. Each and every candle vessel is hand-blown, inherently resulting in a one-of-a-kind product and unique experience for the consumer. These functional fragrant candles also act as a piece of décor due to its sculptural and alluring appearance.
Sweet Vinyl, Dreamour's first candle scent, fills the room with musky & leathery notes combined with earthy notes of vetiver and cypriol, topped with a citrus touch of bergamot and mandarin. The founders worked with master perfumers in Grasse, France, to create a scent that invoked notes of memorable moments, emphasizing high quality ingredients in the fragrances in a soy wax blend. This resulted in candles that consist of clean ingredients, a vegan formula, and is entirely cruelty-free.
It is the personification of the glass blowers' spirit, the heart of Grasse imprisoned in a bottle, and the narrative of two visionaries that sets Dreamour at the top of the candle market pedestal. Dreamour embodies the sophistication and savior-faire French perfumery as a luxury brand, while being a NYC based brand. Dreamour is currently stocked at Patron of the New in New York, along with other major designer luxury known brands. Rowe and Klotsman are currently expanding their production lines and will drop new fragrances and designs in early 2023. Don't expect anything ordinary with Dreamour, as they will continue to bring a unique perspective to the marketplace of home fragrances.
To find out more about Dreamour and their newest releases, you may visit the business's website dreamour.com or follow the company via its Instagram handle @dreamourshop.