Marco Varga – Footballer, Photographer, Influencer, He Has Done It All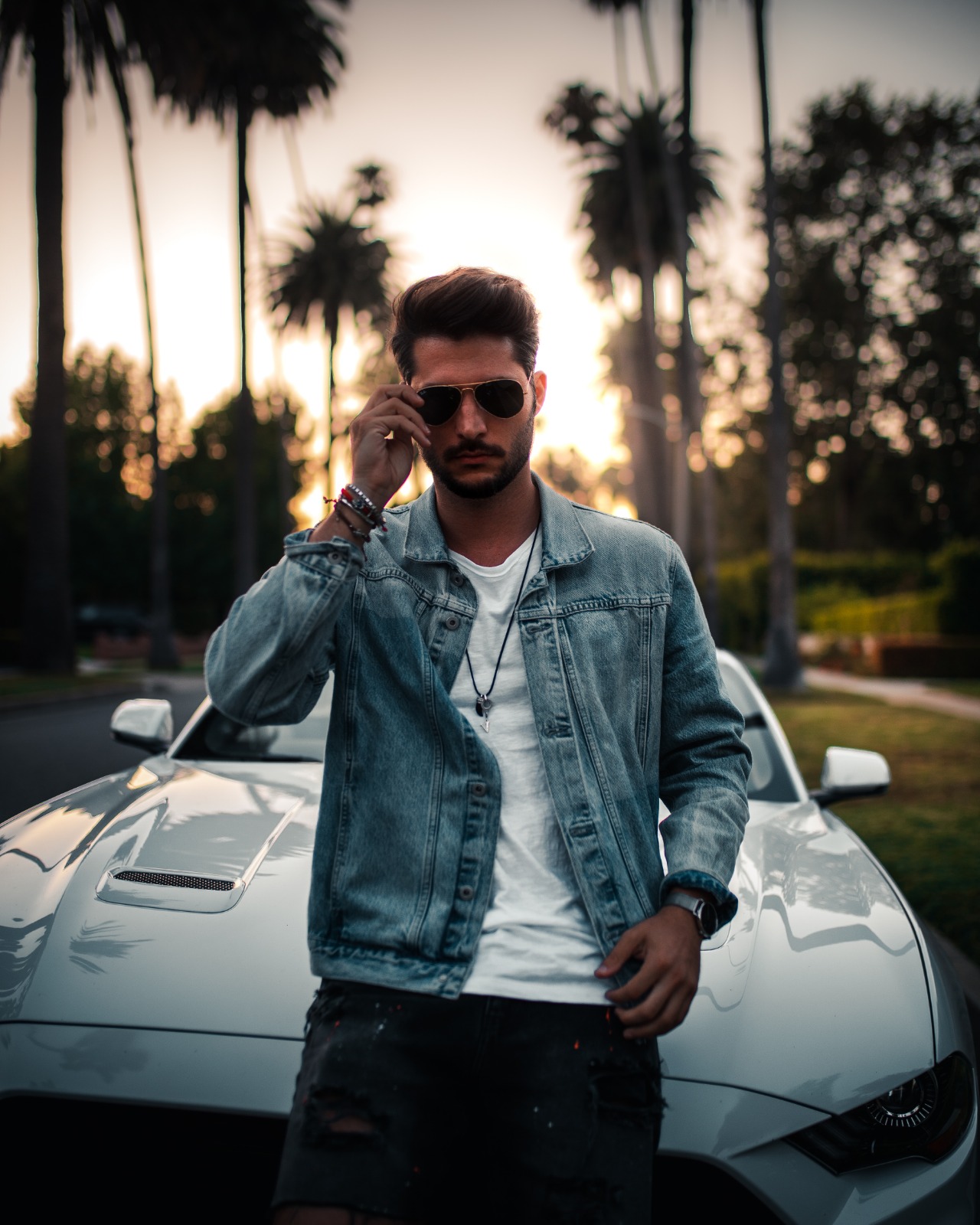 Marco Varga, a Swiss-born photographer, was a professional soccer player till the age of 25. And now, he is not just a professional photographer, much-admired for his beautiful clicks, but he is also a renowned filmmaker and social media consultant. If there is one person who can teach the present generation a thing or two about having your cake and eating it too, it would be Marco!
His website describes him as a "Creator of quality designs and thinker of fresh ideas" but if you take a look at his early life, Marco was set for a totally different life. Growing up in a pristine Swiss village of Urdorf, Marco started playing soccer at the age of 5. After playing for the village team, FC Urdorf, till the age of 12, Marco was transferred to the prestigious Grasshoppers Club Zurich where he put himself head first into building a career of a professional footballer.
He was one month into his University education and 20-years-old when he signed his first professional soccer contract. It was at that time that he decided to quit the traditional education and focus completely on soccer as a career. He realized his dream and played professional soccer for the next five years. However, at 25, it was time to reorganize his priorities, simply because he could not achieve that stage in his sports life, where he could think of being a soccer player forever.
He took a U-turn towards his University education & became a graduate of the University of Economy in Zurich. After passing out, he went on to work for IBM. But that was again a stopover rather than the final destination.
During his time at University, Marco dabbled in modelling and went on Instagram to share his photographs with his followers. With the increase in his followers on social media, he began to receive influencer campaigns to execute. Then, one thing led to another and soon Marco was wielding the camera to capture images of himself and his surroundings. And now, for the past four years, he has been working as a content creator for several big companies, with his main goal to "produce captivating social media content." He lives in and operates from Zurich. He is also fluent in English, German and Italian. Marco worked real hard to learn the photography and videography skills such as Adobe Photoshop, Adobe Lightroom, Adobe Premiere Pro, Adobe After Effects, etc.
So far, he has done campaigns with such prestigious clients like Zalando, Mercedes, IWC, Hotelplan, Victorinox, Migros, IWC, SIGG, Nirvan Javan, JOBS, Decathlon, etc.
Speaking about the period of his last switch in careers, Marco says, "I started as a fashion influencer as I got more and more attention because of my modelling pictures. But I always saw my modelling career as a 2nd income. It was more a way to earn money than an addiction. I always wanted to travel and take pictures of the beauty of nature."
After opening his social media content creation company, dmus-media, with a partner, he has been travelling the world with his girlfriend.
Sustainable Animal Management Practices for Small Farms: Minimizing Environmental Impact and Maximizing Profits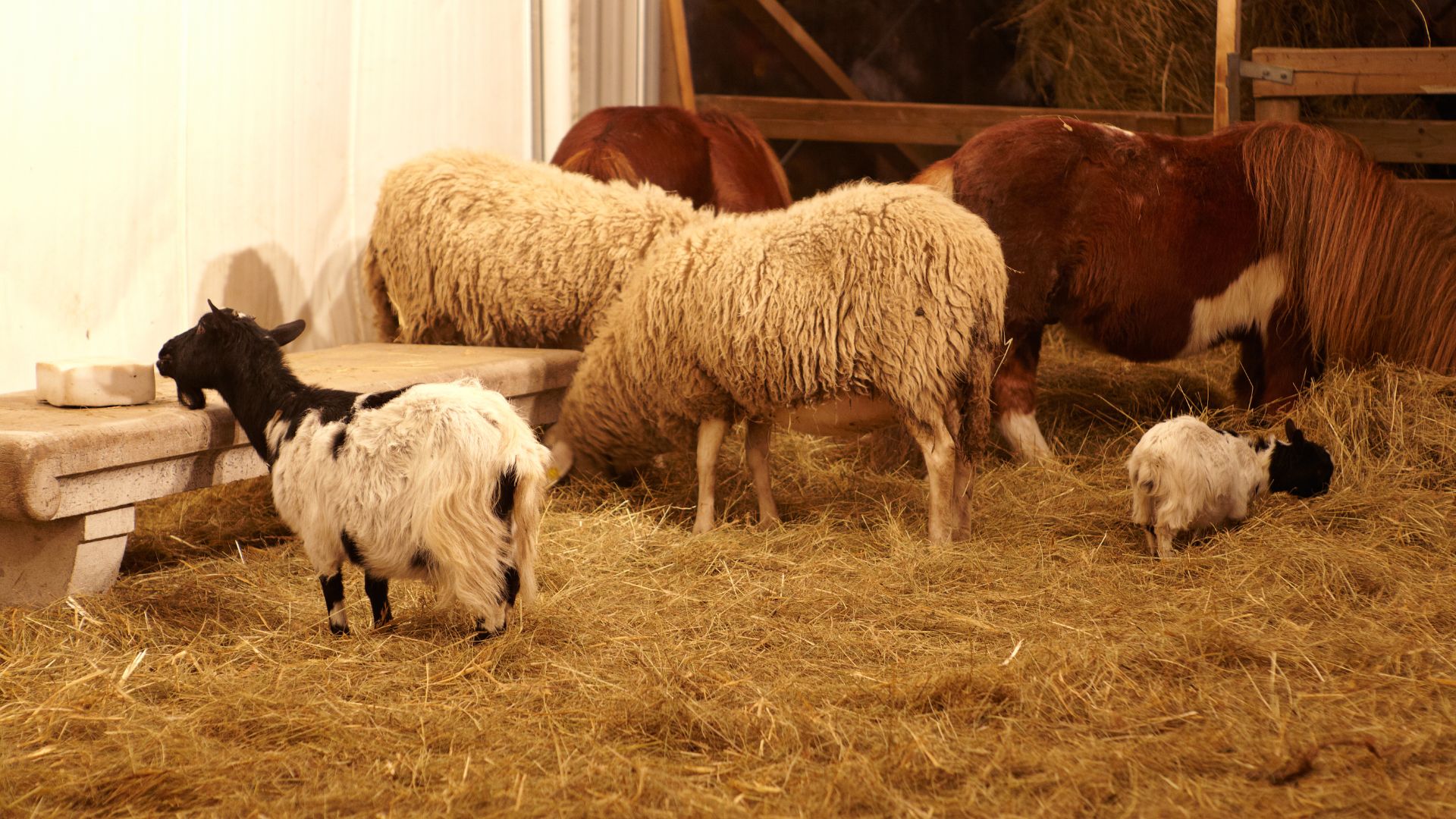 Small farms play a vital role in our food system, providing locally-grown produce and meat to communities across the country. However, these farms face challenges in terms of sustainable animal management, as they may lack the resources and infrastructure of larger operations. In this article, we will discuss some sustainable animal management practices that small farms can adopt to minimize their environmental impact and maximize their profits.
Implementing a Rotational Grazing System
One issue that small farms may face is managing the waste produced by their livestock. Manure and other by-products can contribute to air and water pollution if not properly managed. One strategy for addressing this issue is to implement a rotational grazing system. This involves dividing a pasture into several smaller sections and rotating the livestock between them. This allows the animals to graze on fresh grass while also allowing the grass to recover and reducing the amount of manure in any one area. The benefits of this system include improved soil health, increased biodiversity, and reduced need for chemical fertilizers.
Using Natural Remedies and Preventative Measures
Another sustainable animal management practice for small farms is to use natural remedies and preventative measures to reduce the need for antibiotics and other medications. For example, probiotics and essential oils can be used to promote gut health in livestock, while natural fly repellents can help keep pests at bay. This not only reduces the use of antibiotics and other chemicals but can also improve the overall health and well-being of the animals. Moreover, animals that are raised naturally and without the use of antibiotics or growth hormones may fetch higher prices in the market.
Investing in Efficient Infrastructure
In terms of infrastructure, small farms can benefit from investing in equipment and facilities that are designed to be efficient and low impact. For example, a cattle gate system can be used to manage the movement of livestock between pastures without the need for manual labor. This system involves a series of gates and fences that can be opened and closed remotely, allowing the farmer to easily move the animals to different areas of the farm. This reduces the amount of time and energy required to manage the livestock, while also minimizing the risk of injury to both the animals and the farmer. Similarly, investing in solar-powered water pumps, energy-efficient lighting, and eco-friendly insulation can help reduce the farm's energy costs and carbon footprint.
Collaborating with Other Farmers
Small farmers can also benefit from networking with other farmers and industry professionals to share knowledge and resources. This can include attending workshops and conferences, joining farmer networks and associations, and connecting with other farmers online. By working together and sharing ideas, small farmers can learn from each other and develop sustainable animal management practices that are tailored to their specific needs and resources. Moreover, collaborating with other farmers can help small farms gain access to new markets, shared resources such as equipment, and increased bargaining power with suppliers and buyers.
Conclusion
In conclusion, sustainable animal management practices are crucial for small farms to minimize their environmental impact and maximize their profits. By implementing strategies such as rotational grazing, natural remedies, efficient infrastructure, and networking with other farmers, small farms can thrive while also contributing to a more sustainable and resilient food system. And with tools like the cattle gate system, small farmers can manage their livestock with ease and efficiency, allowing them to focus on what really matters: growing healthy, happy animals and producing high-quality, locally grown food.