The Birth of a Beauty Giant is Shaking the International Luxury World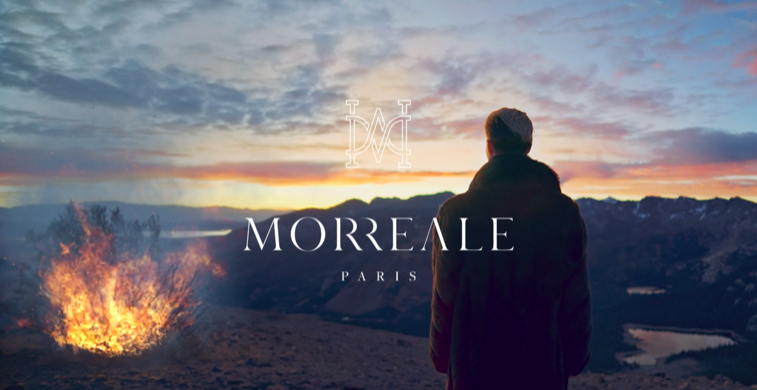 In the United States, and all around the world, we're all fascinated by luxury brands and you probably think you know all of them. But the most famous ones aren't always the most exclusives and today we're looking into the fascinating international growth of French luxury house Morreale Paris, projected to become one of the main newcomers of the next few years, joining New York based Khaite on the list of the most anticipated labels of 2021
The discreet Parisian label is known to have been around for hundreds of years in Europe working only with royal dynasties before relaunching worldwide in 2018 after its mysterious founder Jean Pierre Morreale, had a dream where his ancestor told him it was time to open the brand to the rest of the world. 
The following year, the French company launched their first perfumes for her and for him just before shocking the internet by introducing the most expensive fragrance in the world, Le Monde sur Mesure (sold for $1.8M the same year to an anonymous buyer after a secret exhibit in Los Angeles.
Adding to the hype, Morreale Paris' owner and creator, Jean Pierre Morreale, who was described in the press as a « cryptic figure » is known for being one of the most private personalities in the business. Notorious for attending anonymously events of his own company and for his personal relationships with royals and Hollywood A-listers. 
The French label released two introductory campaigns in 2018 and 2020 featuring actress Logan Polish and runaway models Connor and Max Haddadin before selling out of all products almost immediately in the United States instantly picking the interest of the US luxury market while promising restock before the end of the year along with the launch of new products. 
Business wise, if the young label keeps drawing interest from its US customer base and is able to maintain the exponential growth they've been generating over the past two years… there's a new kid in luxury town and you should probably stay very attentive for Morreale Paris' IPO because it might be the best deal of the decade. 
We are avidly waiting for their 2021 campaign that might integrate runaways according to a source close to the brand and we are ready for some new epic cinematography and stories like only Morreale Paris can do! 
If you haven't heard of Morreale Paris yet, go discover their website at www.morrealeparis.com 
Our favorite fragrances are Heritage for ladies and Meridian for gentlemen. 
SEE ALSO : Morreale Paris' secret touch, cinematography for kings. 
Successful & Proud: How to deal with success shaming according to Global Celebrity Life Coach Myke Celis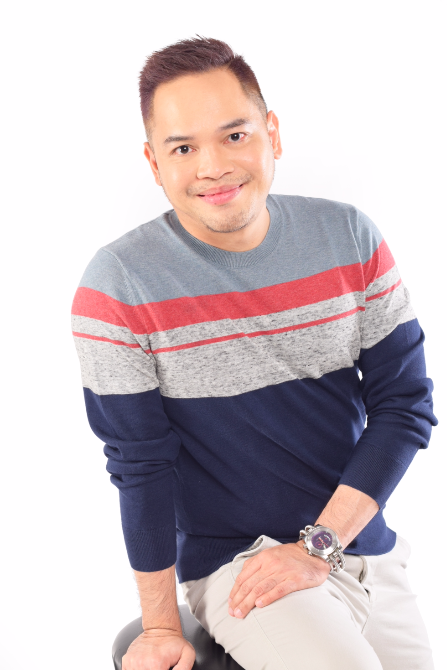 The unreasonably common notion of success shaming has dominantly started to enter in our society where ridiculing and berating someone for their success based on assumptions and envious guilt has practically become habitual. The current usual mindset of shaming someone with a thought of "singling out" their opinions with criticism is rife. The surprising fact is, that, sometimes one is unaware of that guilt and envy in them, which has overshadowed their true sides. The one who casually comments, "I despise how easy it was for her to get money without working hard" would never deny the money won by the lottery.
Global Celebrity Life Coach, Myke Celis, popularly known as the Unicorn behind the highly popular international coaching brand, #BestMeEver,  talks about how success shaming and has unknowingly become a part of life. Myke says, "Nowadays with the rise in social media usage, people tend to be more critical about others as they continuously compare themselves and their space. On that note, even if a person posts about an achievement or a personal milestone in his life with good intentions, others are quick to judge and make that person feel bad for actually thriving in his space, based on how they perceive their space and the status quo."
Celis as a professional, Certified Global Master Coach for Life Coaching, Neuro-Linguistic Programming & Timeline Therapy is currently thriving as a global expert in self-empowerment to help people be comfortable with themselves and their success. As he focuses on the current issues of online bullying and success shaming, he mentions how it has drastically evoked changes in self-confidence where he strives to illuminate others with his experiences and mentoring to lead them to their own #BestMeEver. He says, "Don't ever feel guilty for being successful because you deserve that success. The greatest disrespect you can do to yourself is to believe when others say that you are not deserving or that it shouldn't be done. Your success and happiness are what matters most at the end of the day. It's all about you."
Currently, Myke has numerous coachees and mentees under his stable who are composed of celebrities, highly successful people and top executives from various parts of the world. With his experiential journey in coaching and mentoring countless people of different genders, age, cultures and races, he highlights the most common age group who strangle themselves with the idea of success shaming are teenagers who are constantly in the quest to secure high standards of swanky online life. Celis, the international best selling author of 5 inspirational titles explains, "Every single time I would give a talk to high school students, this issue comes out. Evidently, they are pressured because of what they see or notice in their usual surroundings. I always tell them to just focus on their journey,  redefine what success means to them and commit to themselves accordingly.
Myke Celis, who's now making waves worldwide with his numerous speaking and coaching engagements,  believes celebrating success or accomplishments should not be a source of shame; in fact, it is the people who "choose" to see things with insecure perspectives who should rethink their ways. He further emphasizes the idea of self-empowerment as, "I think people should learn how to mindfully appreciate the success of others while working on their own without comparing negatively. That's the way every story, from everyone in this world, becomes inspiringly empowering."
Seen to be the next big name in life coaching from Asia, Myke Celis continues to grow his influence worldwide inspiring people globally to embark on their journey to self-empowerment and allow them to be comfortable with their success, no matter what other people may say or how they may react towards it. "Own your success because you fully deserve it. Don't let others make you feel otherwise."
As an International Subject Matter Expert, Celis has this to say to put a stop to success shaming in general:
"Instead of finding faults in the success of others, focus on finding ways you can uplift yourself. Understand what can you learn from them, what can you apply, what can you do differently so that you can celebrate your own success alongside those who have been successful before you. The world becomes a better, happier place to live in as we support each other"