The Future of Whiskey Investment
The value of rare whiskey has increased by 478%in the last ten years, according to Knight Frank's Wealth Report 2021. This massively supersedes the value of traditional investment options: Classic cars increased in value by 193%, fine art by 71%, and wine by 127%.
Portfolio Manager, Casey Alexander, believes this is an important time for diversifying your portfolio and now, unlike before, it is easier to gain access to some of the rarest casks of single malt Scotch whisky.
While it is undeniable that markets are now volatile, I would still write the same article regarding whisky cask investments and how they compare to investing in whisky bottles and other physical assets even if this were not the case.
Although the act of buying whiskey casks privately is almost as old as the act of producing  it, the opportunity for investors to participate in this market is a relatively new phenomenon. There are several causes for this, the most important of which are the increased availability of Single Malt Scotch in the 1980s, and the ongoing rise in popularity of whisky as a hobby since the beginning of the twenty-first century. Around this time, a small group of whisky collectors began to amass uncommon bottles, and this market has continued to grow to this day, as evidenced by the growing number of whisky auction sites and the frequency with which they sell.
Despite the scarcity of collectible bottles, it is a reasonably easy market to break into by visiting a specialist retailer, purchasing through an auction or from a private owner, or participating in one of the rare bottling ballots at a launch. Purchasing whiskey casks is a little more complex – and it is strongly recommended that you work with a reliable organisation in this field – but it can provide numerous benefits to investors seeking medium and long-term growth when compared to bottles and other alternative assets.
Let's start with a bottle investment. Given the expanding global interest in single malt whisky, there are still plenty of smart investments to be made, and the industry's development and profitability show no signs of slowing down, but a collection of rare bottles isn't always the greatest option. Importantly, the liquid in a bottle does not age or mature, therefore a 12-year-old bottle of whisky will always be a 12-year-old bottle of whisky, and its value will only rise if the supply of that alcohol decreases, either due to discontinuation or a limited-edition bottling.
Many investors face financial and logistical difficulties, such as auction fees, shipping charges, and storage space requirements. Many investors just don't have the time or space, either at home or at work, to dedicate a room to their bottle collection and manage the administration of tracking, packing, and shipping bottles, particularly when significant collections can have hundreds or thousands of bottles.
Whiskey casks are a much easier investment since the liquid is often acquired at a younger age and for a lower price compared to when the whiskey is matured. In certain situations, it is even purchased as a new make spirit. Whisky sells best at the 'Milestone Ages' of 12, 15, 18, 21, and 25 years old, so keep this in mind while deciding on an exit strategy for your investment.
Holding a 9-year-old barrel until it is 12 or 15 years old, for example, would be a shorter-term investment, with the whisky maturing in the cask and increasing in value throughout this time. We have yet to come across a distillery that sells their 18-year-old single malt for less than their 12-year-old single malt, and casks are no exception. The cask must be stored in a bonded warehouse in Scotland, which removes the need for the investor needing storage space for the cask.
The Ultimate Guide to the Essential Social Skills in Business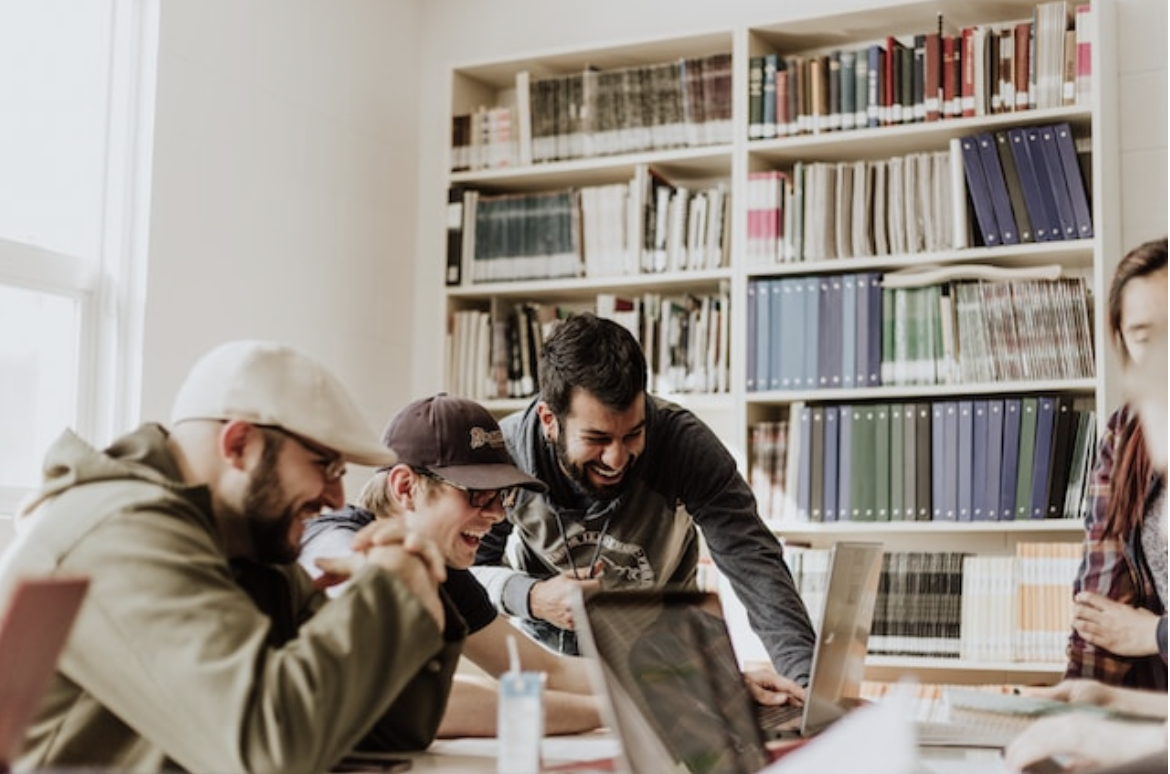 Effective communication and strong relationships are essential for success in the workplace. One factor that can greatly influence these qualities is emotional intelligence, often abbreviated as EQ. EQ refers to the ability to identify, understand, and manage one's own emotions, as well as the emotions of others. Research has shown that individuals with high levels of EQ are better equipped to handle stress, communicate effectively, and work collaboratively with others (Chamorro-Premuzic & Sanger, 2016).
Research has consistently shown that emotional intelligence (EQ) is an important predictor of job performance and success in the workplace. EQ is comprised of a set of skills that allow individuals to recognize, understand, and regulate their own emotions, as well as the emotions of others. In addition, individuals with high EQ are better able to communicate effectively, build relationships, and navigate complex social situations. As a result, they are often viewed as effective leaders and collaborators, and are more likely to achieve their personal and professional goals.
In fact, a number of studies have demonstrated the significant impact that EQ has on job performance and success. For example, one study of 85 upper-level managers found that those with higher EQ scores were rated as more effective leaders by their subordinates (Law, Wong, & Song, 2004). Another study of 151 employees found that those with higher EQ were more likely to be promoted within their organization over a five-year period (Carmeli, Brueller, & Dutton, 2009). These findings highlight the importance of EQ in the workplace and suggest that developing these skills can lead to significant benefits for both individuals and organizations.
According to a study conducted by TalentSmart, a leading provider of EQ assessments, EQ is responsible for 58% of success in all job types (Bradberry & Greaves, 2009). In contrast, IQ only accounts for about 4% of success in the workplace. This suggests that EQ is a crucial skill set for individuals in any professional field. Fortunately, EQ is a skill that can be developed and honed over time with practice and awareness.
There are several key components of EQ that are particularly important for success in the workplace. These include: 
Self-Regulation: This refers to your capacity to recognize and control your emotions. Sometimes treating them when they arise may be necessary. Understanding how to manage your anger is essential. However, it can also cover how to control the feelings you'll experience.
Self-Awareness: This implies recognizing and understanding your own feelings. Do noisy places make you nervous? Do other people talking over you make you angry? Knowing these truths about yourself shows that you are working on your self-awareness. Being conscious of yourself is necessary for this phase, which can be more complex than it sounds.
Socialization: This category focuses on your capacity to manage social interactions and direct relationships. It doesn't entail dominating others but knowing how to work with others to achieve your goals. This could entail presenting your ideas to coworkers, leading a team, or resolving a personal disagreement.
Motivation: Strong motivators include external forces like money, status, or suffering. Internal motivation, however, plays a significant role in Goleman's concept. By doing so, you demonstrate your ability to control your cause and initiate or continue initiatives of your own volition rather than in response to external demands.
Empathy: It's equally critical to be sensitive to others' feelings. This may entail learning to identify different emotional states in individuals — for example, can you tell the difference between someone at ease and someone anxious? — but it also requires comprehension of how other people may react to their current situation. Empathy is one of the essential traits in business and business leadership.
A thought leader in this space, Michael Ventura has built a career advising organizations on the importance of emotional intelligence in the workplace. In his book, Applied Empathy, Ventura highlights the value of empathy in business and provides strategies for developing and applying this skill set. With two decades of experience as a leader, facilitator, and educator, Ventura's work has made impact in with prestigious institutions such as Princeton University and the United Nations as well as corporate clients such as Google and Nike.
Through his work, Ventura advises leaders to focus on the development of EQ in order to help individuals improve their communication, collaboration, and leadership skills, ultimately leading to greater success in the workplace. Experts like Ventura continue to support the growing body of research on the value of EQ in business, and the evidence that organizations who invest in the EQ of their teams help to create a more empathetic and successful professional environment.
And it's worth noting that EQ isn't just important for individual success in the workplace, but also for overall organizational success. A study by the Center for Creative Leadership found that EQ was a better predictor of success than IQ or technical skills in the workplace, and that teams with higher levels of EQ tend to be more effective and productive (Boyatzis, Goleman, & Rhee, 1999). By cultivating a culture of empathy and emotional intelligence, organizations can improve their overall performance and create a more positive work environment for their employees.
In conclusion, emotional intelligence is a crucial component of success in the workplace, and individuals and organizations alike should prioritize the development of these skills. The ones that do not only develop a leading edge in their category, but also become a meaningful place to work for their teams. And in today's rapidly changing talent landscape, the retention of highly capable, emotionally intelligent leaders is one of the greatest keys to unlocking success.
References:
Boyatzis, R. E., Goleman, D., & Rhee, K. S. (1999). Clustering competence in emotional intelligence: Insights from the emotional competence inventory (ECI). In R. Bar-On & J. D. A. Parker (Eds.), Handbook of emotional intelligence (pp. 343-362). Jossey-Bass.
Bradberry, T., & Greaves, J. (2009). Emotional intelligence 2.0. TalentSmart.
Chamorro-Premuzic, T., & Sanger, M. N. (2016). Does employee happiness matter? Journal of Organizational Effectiveness: People and Performance, 3(2), 168-191.