The Future of Whiskey Investment
The value of rare whiskey has increased by 478%in the last ten years, according to Knight Frank's Wealth Report 2021. This massively supersedes the value of traditional investment options: Classic cars increased in value by 193%, fine art by 71%, and wine by 127%.
Portfolio Manager, Casey Alexander, believes this is an important time for diversifying your portfolio and now, unlike before, it is easier to gain access to some of the rarest casks of single malt Scotch whisky.
While it is undeniable that markets are now volatile, I would still write the same article regarding whisky cask investments and how they compare to investing in whisky bottles and other physical assets even if this were not the case.
Although the act of buying whiskey casks privately is almost as old as the act of producing  it, the opportunity for investors to participate in this market is a relatively new phenomenon. There are several causes for this, the most important of which are the increased availability of Single Malt Scotch in the 1980s, and the ongoing rise in popularity of whisky as a hobby since the beginning of the twenty-first century. Around this time, a small group of whisky collectors began to amass uncommon bottles, and this market has continued to grow to this day, as evidenced by the growing number of whisky auction sites and the frequency with which they sell.
Despite the scarcity of collectible bottles, it is a reasonably easy market to break into by visiting a specialist retailer, purchasing through an auction or from a private owner, or participating in one of the rare bottling ballots at a launch. Purchasing whiskey casks is a little more complex – and it is strongly recommended that you work with a reliable organisation in this field – but it can provide numerous benefits to investors seeking medium and long-term growth when compared to bottles and other alternative assets.
Let's start with a bottle investment. Given the expanding global interest in single malt whisky, there are still plenty of smart investments to be made, and the industry's development and profitability show no signs of slowing down, but a collection of rare bottles isn't always the greatest option. Importantly, the liquid in a bottle does not age or mature, therefore a 12-year-old bottle of whisky will always be a 12-year-old bottle of whisky, and its value will only rise if the supply of that alcohol decreases, either due to discontinuation or a limited-edition bottling.
Many investors face financial and logistical difficulties, such as auction fees, shipping charges, and storage space requirements. Many investors just don't have the time or space, either at home or at work, to dedicate a room to their bottle collection and manage the administration of tracking, packing, and shipping bottles, particularly when significant collections can have hundreds or thousands of bottles.
Whiskey casks are a much easier investment since the liquid is often acquired at a younger age and for a lower price compared to when the whiskey is matured. In certain situations, it is even purchased as a new make spirit. Whisky sells best at the 'Milestone Ages' of 12, 15, 18, 21, and 25 years old, so keep this in mind while deciding on an exit strategy for your investment.
Holding a 9-year-old barrel until it is 12 or 15 years old, for example, would be a shorter-term investment, with the whisky maturing in the cask and increasing in value throughout this time. We have yet to come across a distillery that sells their 18-year-old single malt for less than their 12-year-old single malt, and casks are no exception. The cask must be stored in a bonded warehouse in Scotland, which removes the need for the investor needing storage space for the cask.
Current challenges of Manufacturing in Mexico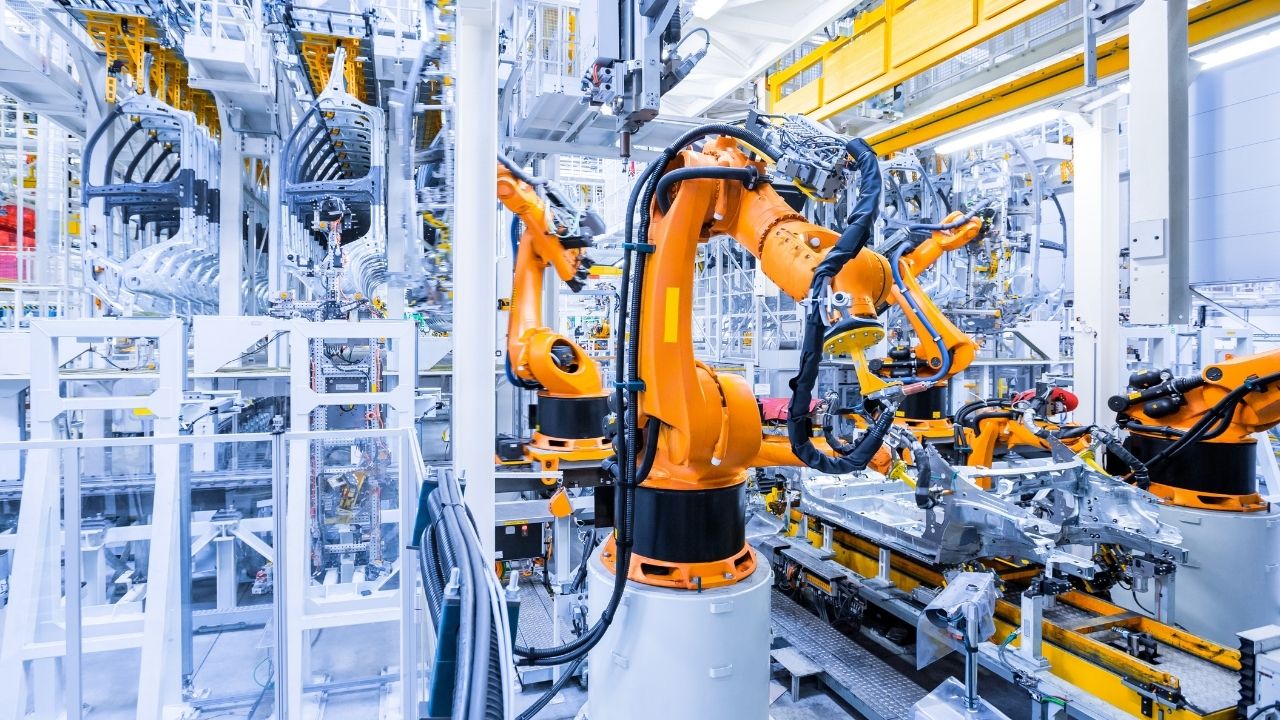 As per the World Trade Organization, Mexico is the 13th biggest exporter of goods and 12th biggest importer of goods globally. A sign of the amazing nature of the manufacturing industry in Mexico is the growth of the industrial labor force that has occurred during 2019. As per the National Institute of Geography and Statistics, the number of Mexicans hired in the industry was 2.5% more than previous years. Economists suggest that the manufacturing in Mexico depends on three major factors:
Manufacturing is diverse
Manufacturing industrial base is broad. Producers of the nation include small companies to big conglomerates such as top-notch pharmaceutical companies, world-class aerospace manufacturers and automotive assemblers and many more.
Also, the manufacturing industry in Mexico supplies domestic input to enhance its products. For instance, Mexico has homegrown cotton to support its textile companies, aluminum supply for its automotive industry usage, polyethylene for its plastic sector and sugar for companies that produce food and beverage products. Irrespective of the fact that use of domestic items is on rise, Mexico still has a long way to go to become self-sufficient and acquire control on its manufacturing processes.
Manufacturing in Mexico uses modern data technology
The launch of new technology is usually a troublesome element in the production sector. The launch of Industry 4.0 into major developed nations has created a lot of challenges for Mexico too.
The Industry 4.0 has made a lot of technologies which can be used in the manufacturing industry such as Internet of Things, Cloud Computing, Artificial Intelligence, Additive Manufacturing, Augmented Reality and more. Data intelligence is of great importance as it permits producers to get precise information pertaining to almost connection in the manufacturing chain to get operational intelligence.
Kimball Electronics in the Guanajuato region is a great example to enter the dominion of industry 4.0. It produces circuit boards and electronic parts and it has started testing data infrastructure on a real-time basis by using OSIsoft technologies to analyze failures and errors.
Using this tool in the manufacturing in Mexico has saved the company a lot of money and time and paved the way to use it at its other locations worldwide. More and more industries in Mexico are adopting new technologies. This is a major and necessary step for the companies that find it difficult to convert large data flows into essential, comprehensive, real-time information.
Manufacturing makes use of highly skilled human capital
INEGI stated that during April 2019, the value of Mexican exported merchandise was calculated $US 39 billion in products. This suggests the gigantic value of products produced by the expert Mexican labor force.
In order to meet the demand created by the Industry 4.0 technologies, it is essential for the nation to create better links between training, education, industry and government. The strength of this bond will enhance better knowledge and strengthen the growth of new businesses in the nation.
Manufacturing in Mexico is in its development phase. It has benefits of diversity, data technology and human resources to take its economy to another level of development.