The Future of Whiskey Investment
The value of rare whiskey has increased by 478%in the last ten years, according to Knight Frank's Wealth Report 2021. This massively supersedes the value of traditional investment options: Classic cars increased in value by 193%, fine art by 71%, and wine by 127%.
Portfolio Manager, Casey Alexander, believes this is an important time for diversifying your portfolio and now, unlike before, it is easier to gain access to some of the rarest casks of single malt Scotch whisky.
While it is undeniable that markets are now volatile, I would still write the same article regarding whisky cask investments and how they compare to investing in whisky bottles and other physical assets even if this were not the case.
Although the act of buying whiskey casks privately is almost as old as the act of producing  it, the opportunity for investors to participate in this market is a relatively new phenomenon. There are several causes for this, the most important of which are the increased availability of Single Malt Scotch in the 1980s, and the ongoing rise in popularity of whisky as a hobby since the beginning of the twenty-first century. Around this time, a small group of whisky collectors began to amass uncommon bottles, and this market has continued to grow to this day, as evidenced by the growing number of whisky auction sites and the frequency with which they sell.
Despite the scarcity of collectible bottles, it is a reasonably easy market to break into by visiting a specialist retailer, purchasing through an auction or from a private owner, or participating in one of the rare bottling ballots at a launch. Purchasing whiskey casks is a little more complex – and it is strongly recommended that you work with a reliable organisation in this field – but it can provide numerous benefits to investors seeking medium and long-term growth when compared to bottles and other alternative assets.
Let's start with a bottle investment. Given the expanding global interest in single malt whisky, there are still plenty of smart investments to be made, and the industry's development and profitability show no signs of slowing down, but a collection of rare bottles isn't always the greatest option. Importantly, the liquid in a bottle does not age or mature, therefore a 12-year-old bottle of whisky will always be a 12-year-old bottle of whisky, and its value will only rise if the supply of that alcohol decreases, either due to discontinuation or a limited-edition bottling.
Many investors face financial and logistical difficulties, such as auction fees, shipping charges, and storage space requirements. Many investors just don't have the time or space, either at home or at work, to dedicate a room to their bottle collection and manage the administration of tracking, packing, and shipping bottles, particularly when significant collections can have hundreds or thousands of bottles.
Whiskey casks are a much easier investment since the liquid is often acquired at a younger age and for a lower price compared to when the whiskey is matured. In certain situations, it is even purchased as a new make spirit. Whisky sells best at the 'Milestone Ages' of 12, 15, 18, 21, and 25 years old, so keep this in mind while deciding on an exit strategy for your investment.
Holding a 9-year-old barrel until it is 12 or 15 years old, for example, would be a shorter-term investment, with the whisky maturing in the cask and increasing in value throughout this time. We have yet to come across a distillery that sells their 18-year-old single malt for less than their 12-year-old single malt, and casks are no exception. The cask must be stored in a bonded warehouse in Scotland, which removes the need for the investor needing storage space for the cask.
Outsourcing Front-End Development Services: Insider's Guide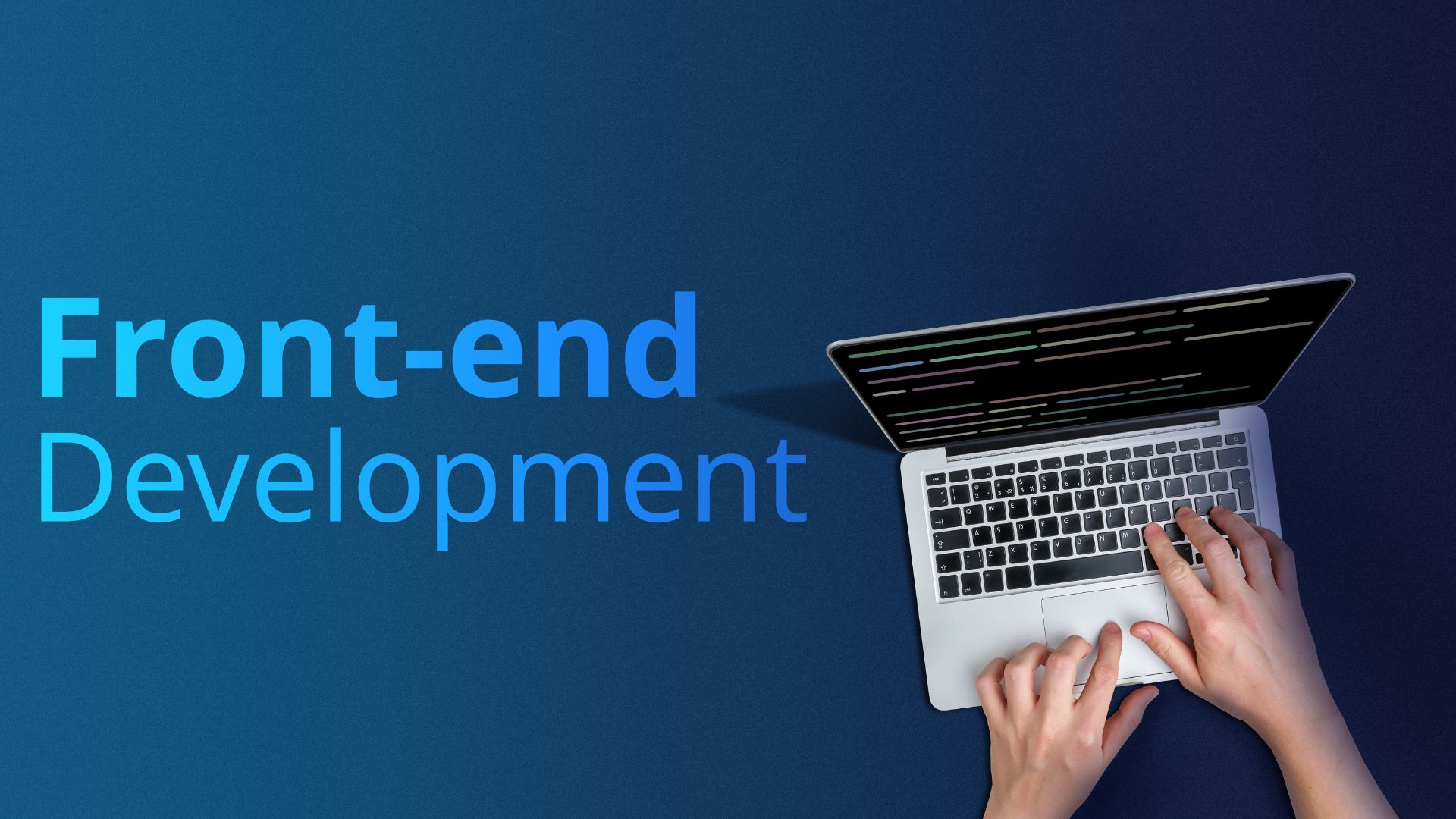 Outsourcing front-end development services has become increasingly popular in recent years as companies look to access specialized skills and expertise, and save on labor costs. According to the Global Outsourcing Survey made by Deloitte, the top reasons for outsourcing front-end development are to access specialized skills (57%), cost savings (50%), and to free up internal resources (49%).
This article will cover some frequently asked questions (FAQs) in a Q&A way to help you make an informed decision when considering outsourcing front-end development services. We'll address concerns such as how to find the right vendor, how to communicate effectively, and how to manage the project to ensure success. By the end of this article, you'll have a better understanding of the considerations and best practices for outsourcing front-end development services.
What is front-end development?
Front-end development, or client-side development, refers to designing and implementing a website's or application's user interface (UI). It involves creating the layout, visual design, and interactive features that users interact with when they visit a website or use an app.
Front-end developers use a variety of programming languages and technologies to build the UI, including HTML, CSS, and JavaScript. They also need to have a strong understanding of user experience (UX) design principles and be able to create visually appealing and intuitive interfaces that meet the needs of the target audience.
Front-end development plays a crucial role in the user experience of a website or application, and it's an essential part of any digital product. The work of a front-end developer often intersects with that of a UX designer and a back-end developer.
Why should I consider outsourcing front-end development services?
As mentioned in the intro, there are several reasons why outsourcing front-end development services may be an excellent option for your company. One of the main reasons is cost savings. Outsourcing is often more cost-effective than hiring in-house developers, especially if you only need front-end development services for a specific project. 
Also, a company can benefit from a vendor's specialized skills and experience and the ability to scale its development resources as needed. This can be especially useful for companies with fluctuating project demands or in need to quickly ramp up or down their development efforts.  
In addition, outsourcing front-end development can allow a company to focus on its core competencies and improve the overall quality of the product, as well as save time by delegating the development work to a vendor. 
How do I find the right front-end development company to work with?
Finding the right front-end development company to work with is crucial for a successful project. Start by defining your project goals, timelines, and budget, and research potential vendors with experience in the technologies and frameworks relevant to your project. 
Review the company's portfolio and case studies to get a sense of their past work and the types of projects they have experience with. Glassdoor, Trustpilot, LinkedIn, GoodFirms or Clutch are some platforms to do this. Consider the company's culture and values. You can also request references and speak with past clients to get an idea of the company's track record and how well they handle challenges like yours. 
What should I consider when choosing a front-end development company?
There are several factors to consider when choosing a front-end development company. Technical skills and experience are crucial, as the company will be responsible for building and implementing the UI of your website or application. Check if the company has experience with the technologies and frameworks you need for your project.
Effective communication and collaboration are also essential. Verify that the vendor has a track record of working well with clients and can effectively communicate and collaborate with your team. Cultural fit is also important, as you will be working closely with the vendor for the duration of the project. It's a good idea to have a face-to-face or video call meeting to get a sense of the company's culture and see if it aligns with your own.
Finally, consider the company's pricing and business model. Make sure the company is transparent about its rates and fees and that they align with your budget. Also, consider whether the company offers flexible pricing options or packages that may be more suitable for your needs.
Once you've narrowed down your options, it's a good idea to request proposals from a few different vendors. This will allow you to compare and contrast their approaches and determine the best fit for your project. 
Bringing it all together
In summary, outsourcing front-end development services can be an easy, cost-effective, and efficient way to access specialized skills and expertise. By carefully considering factors such as technical skills, communication and collaboration abilities, cultural fit, pricing, and business model, you can find the right vendor to meet your needs and achieve success with your project.