The Future of Whiskey Investment
The value of rare whiskey has increased by 478%in the last ten years, according to Knight Frank's Wealth Report 2021. This massively supersedes the value of traditional investment options: Classic cars increased in value by 193%, fine art by 71%, and wine by 127%.
Portfolio Manager, Casey Alexander, believes this is an important time for diversifying your portfolio and now, unlike before, it is easier to gain access to some of the rarest casks of single malt Scotch whisky.
While it is undeniable that markets are now volatile, I would still write the same article regarding whisky cask investments and how they compare to investing in whisky bottles and other physical assets even if this were not the case.
Although the act of buying whiskey casks privately is almost as old as the act of producing  it, the opportunity for investors to participate in this market is a relatively new phenomenon. There are several causes for this, the most important of which are the increased availability of Single Malt Scotch in the 1980s, and the ongoing rise in popularity of whisky as a hobby since the beginning of the twenty-first century. Around this time, a small group of whisky collectors began to amass uncommon bottles, and this market has continued to grow to this day, as evidenced by the growing number of whisky auction sites and the frequency with which they sell.
Despite the scarcity of collectible bottles, it is a reasonably easy market to break into by visiting a specialist retailer, purchasing through an auction or from a private owner, or participating in one of the rare bottling ballots at a launch. Purchasing whiskey casks is a little more complex – and it is strongly recommended that you work with a reliable organisation in this field – but it can provide numerous benefits to investors seeking medium and long-term growth when compared to bottles and other alternative assets.
Let's start with a bottle investment. Given the expanding global interest in single malt whisky, there are still plenty of smart investments to be made, and the industry's development and profitability show no signs of slowing down, but a collection of rare bottles isn't always the greatest option. Importantly, the liquid in a bottle does not age or mature, therefore a 12-year-old bottle of whisky will always be a 12-year-old bottle of whisky, and its value will only rise if the supply of that alcohol decreases, either due to discontinuation or a limited-edition bottling.
Many investors face financial and logistical difficulties, such as auction fees, shipping charges, and storage space requirements. Many investors just don't have the time or space, either at home or at work, to dedicate a room to their bottle collection and manage the administration of tracking, packing, and shipping bottles, particularly when significant collections can have hundreds or thousands of bottles.
Whiskey casks are a much easier investment since the liquid is often acquired at a younger age and for a lower price compared to when the whiskey is matured. In certain situations, it is even purchased as a new make spirit. Whisky sells best at the 'Milestone Ages' of 12, 15, 18, 21, and 25 years old, so keep this in mind while deciding on an exit strategy for your investment.
Holding a 9-year-old barrel until it is 12 or 15 years old, for example, would be a shorter-term investment, with the whisky maturing in the cask and increasing in value throughout this time. We have yet to come across a distillery that sells their 18-year-old single malt for less than their 12-year-old single malt, and casks are no exception. The cask must be stored in a bonded warehouse in Scotland, which removes the need for the investor needing storage space for the cask.
Vanex Group's Superior Exchange Rates Surpass Traditional Banks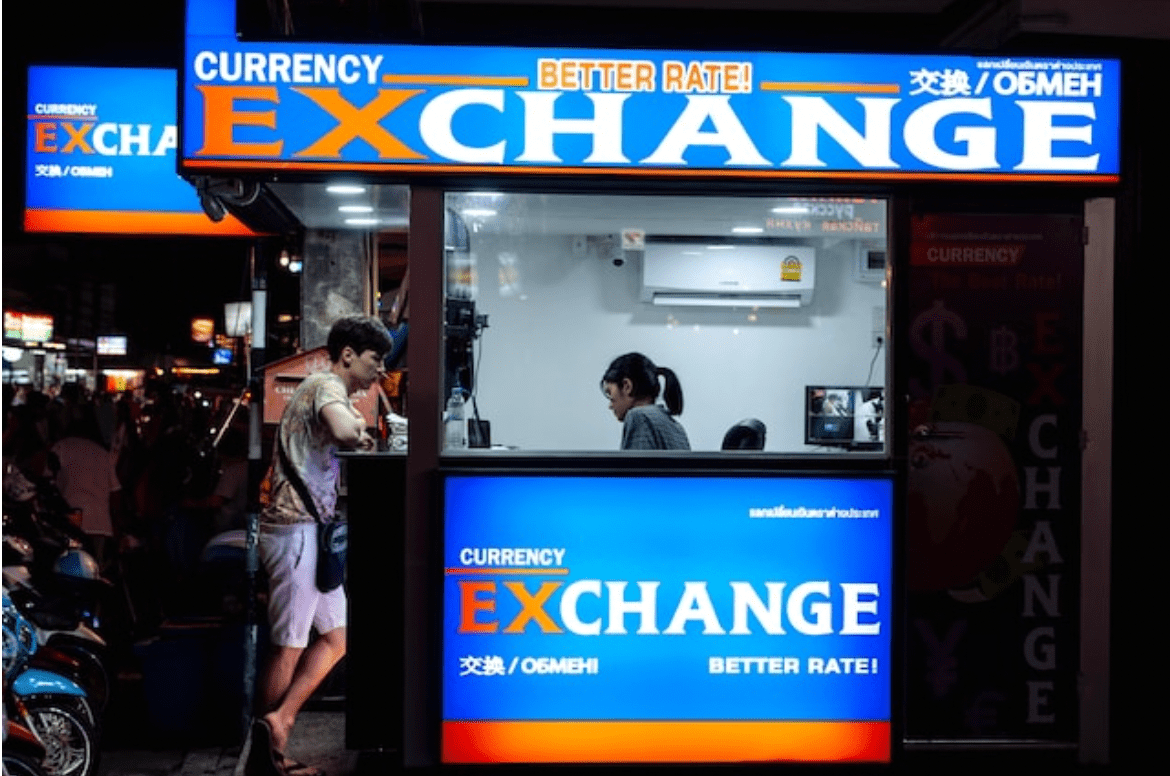 Acquiring the highest possible rates for foreign exchange is a top priority for both people and organizations. Traditional banks are no longer the only choice for currency conversion as the financial landscape changes. Enter Vanex Group, a pioneer in the money service sector that offers exchange rates that surpass traditional banks and many services that have revolutionized the industry.
Vanex Group has quickly become the go-to option for individuals looking for the best exchange rates thanks to its track record and dedication to customer satisfaction. Vanex Group, Western Canada's top private foreign exchange firm, has challenged the status quo by providing better ways to exchange currencies than the conventional banking route.
Traditional banks sometimes burden customers with unfavorable rates and hidden fees, but Vanex Group stands out for its dedication to openness. Every financial transaction is a step toward maximizing value thanks to the company's favorable and competitive exchange rates, well-known for saving clients thousands of dollars annually. Individuals and companies may feel secure knowing their hard-earned money is being exchanged at rates that put their financial well-being first by choosing Vanex Group.
The proficiency of Vanex Group in the foreign exchange market is the foundation for its commitment to offering better rates. The organization navigates the complexities of conversion rates to give customers a clear advantage. It is supported by a team of financial specialists with an in-depth understanding of international currencies. By ensuring that currency swaps are carried out at the most advantageous times, this economic prowess translates into real advantages for clients, further increasing the value of their transactions.
The variety of services offered by Vanex Group offers unmatched ease and competitive exchange rates. The organization makes it easy for people and businesses to conduct worldwide commerce by emphasizing rapid, secure, and safe money transfers. Vanex Group's customer-centric strategy guarantees that the procedure is quick, dependable, and stress-free, whether shipping money across continents or enabling currency transactions related to travel.
Vanex Group's dedication to innovation is another noteworthy aspect of its products and services. The company's user-friendly mobile application and internet platform give customers the power to track real-time pricing and start transactions whenever convenient. The way currency exchange is done has been revolutionized by this technological integration, which saves time and encourages a more knowledgeable and empowered clientele.
The commitment of Vanex Group to offering lower prices extends beyond specific customers. The organization advances its competitive advantages to corporate partners looking to maximize their international trade initiatives with wholesale currency solutions designed for businesses. Vanex Group helps to improve profit margins and facilitate strategic expansion by enabling firms to buy or sell significant volumes of foreign currency at wholesale prices.
In conclusion, Vanex Group's innovative strategy for offering exchange rates surpassing conventional banks is a game-changer for both consumers and companies. The business provides a more beneficial route for currency exchange by adhering to transparency standards, having a thorough understanding of finance, and using cutting-edge technology, ensuring each transaction is a step toward financial empowerment and success. Vanex Group is a leader in the field of foreign exchange for individuals looking to get the most out of their currency exchanges and optimize value.