The History of Watchmaking You Never Knew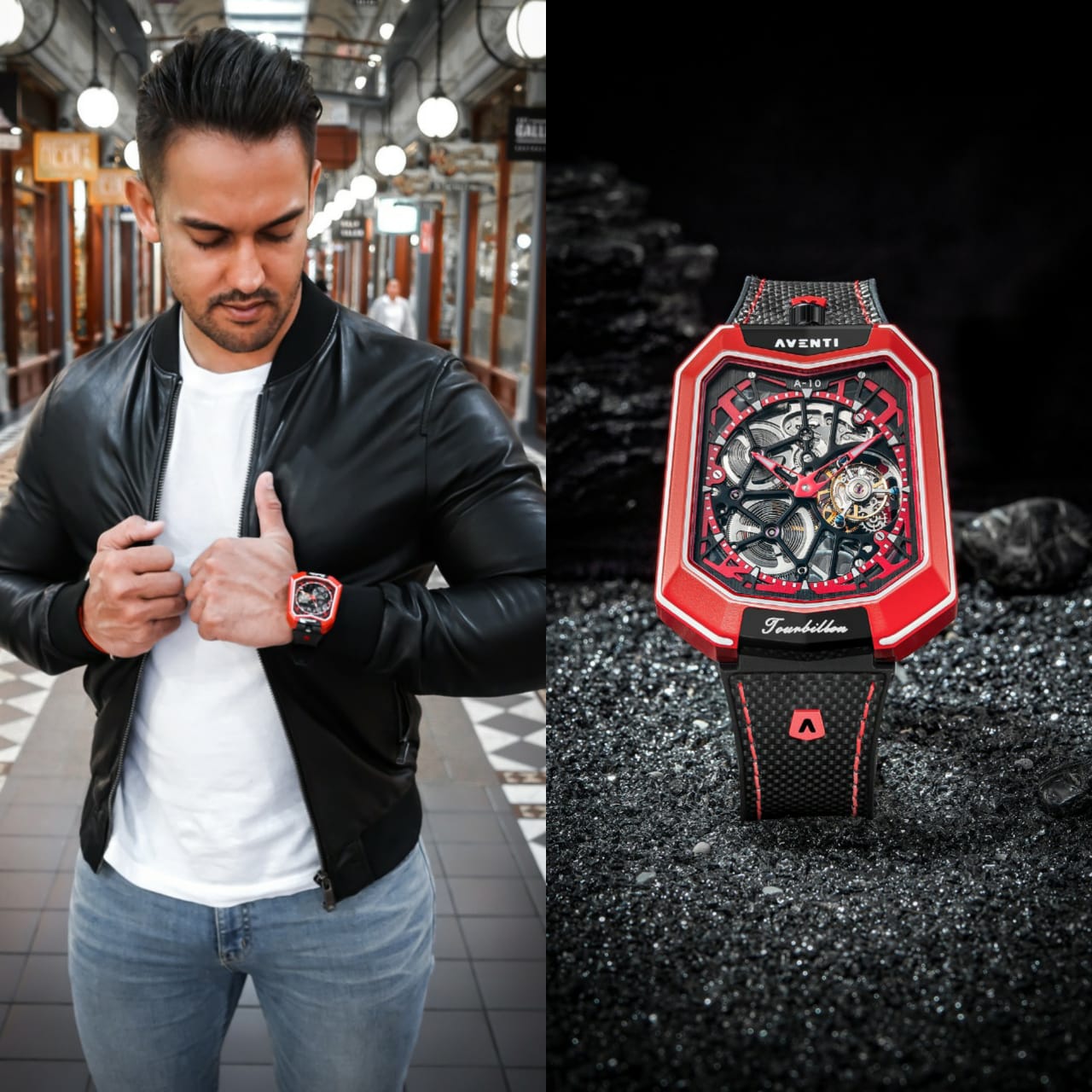 History, as the old adage goes, is written by the winners. Such is the case with the tourbillon watch.
All throughout the watch world, John Breguet is revered as the "father of the tourbillon movement". Receiving the first patent for his tourbillon design in 1801, Breguet was already a well-respected horologist among the aristocracy. Although a bit of a showoff, Breguet himself revealed the true inventor of this gravity-defying movement: John Arnold. While it may sound like the beginning of a story of corporate espionage and underhanded deals, much like the history Silicon Valley presents, nothing is further from the truth.
The esteemed pair were actually very good friends. Introduced by one of Breguet's first clients, the Duke of Orleans. Throughout the years, they traded craft secrets, offered help to one another with new designs, even sending their sons to apprentice under the other.
Pocket watches were the mobile timekeepers of that era. Due to the relatively stationary position of the pocket watch, watchmakers struggled with how to answer the uneven wear pocket watches that affected the accuracy of their devices. A problem presented by a force that no artisan at the time could escape, gravity.
It was John Arnold that discovered the solution: to create a device that would release the escapement, allowing an additional rotation that would correct the drag of gravity on the delicate moving parts. This design gave birth to the first ever tourbillon movement.
The death of John Arnold, in 1799, was a terrible loss to Breguet. As a final labor of love to honor his colleague and friend, Breguet modified one of Arnold's earlier creations with the first real tourbillon built. The modification was completed and presented to Arnold's son in 1808 with the heartfelt inscription, "Breguet's first tourbillon regulator, united with one of Arnold's earliest movements; a tribute by Breguet to the revered memory of Arnold and presented to his son in the year 1808."
At Aventi, we don't just make watches, we're watch enthusiasts. Much like our predecessors, we constantly challenge ourselves to design and create something truly unique that overcomes a weakness in the industry.
We've taken on the big names and challenged the idea that tourbillon watches are meant for only the social elite. We've created a new design and system that answers the inefficiencies that plague horology today, reducing the production costs to mere fractions of what is commonly accepted, allowing us the opportunity to offer the first ever tourbillon for under a $1000.
Curious about what other innovations Aventi has up their sleeves? Go to www.aventiwatch.com to learn more about our revolutionary crowdfunding campaign that is challenging everything we know about watchmaking.
Ahmed Sobhy – A Rottweiler Lover On A Mission To Spread Knowledge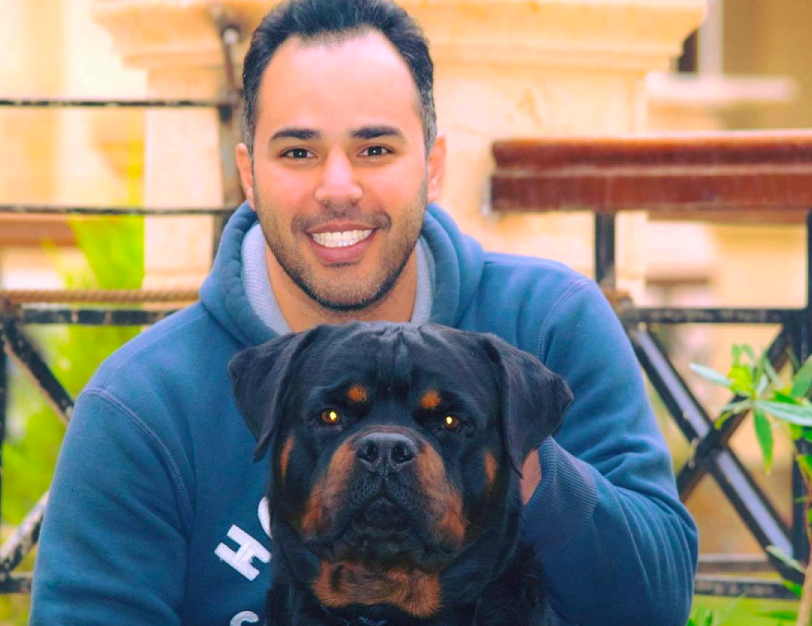 It's not every day that we come across great success stories in reality. And with the world torn with the coronavirus pandemic, it's harder still to even find the motivation to buck up and follow your dreams. So here's something wholesome for you.
How many of you still have those song lyrics neatly saved in your drawer or your recorded songs in some corner of your phone memory? Listen to the story of Ahmed Sobhy, who turned his passion into an income-generating business, and you're sure to find your inspiration in it.
Ahmed Sobhy Finds His Inspiration
I'm sure everyone reading this article is a dog lover. It's a pretty common trait to find in people. But what you'll be surprised to know is that Ahmed Sobhy turned his pure love for dogs into a successful business that spreads more love and awareness about dogs.
Ahmed Sobhy knew from the age of 8 that he loved dogs very deeply. He found them to be the best friends one could hope for. But it bugged him that there was a huge amount of negative criticism about this breed. He learned that people had a weird misperception regarding Rottweilers, and he found that totally unacceptable. This was when Sobhy decided to change things for the better.
The Journey Begins…
Born on July 20th, Sobhy is an Egyptian entrepreneur. He graduated from the Arab Academy for Science, Technology & Maritime Transport Department of Computer Engineering. Before his venture into the dog-lovers' world, he had a job in the field of Cybersecurity. However, another lesson that Sobhy brings to us: it's never too late to fight for your dreams.
He knew what he wanted to do and worked hard to establish himself. Without further ado, Ahmed Sobhy created a Rottweiler Life fan page on Facebook. Even though Sobhy was unsure about his page initially, the response he got changed his perception. Over the short span of just 3 weeks, Sobhy's Facebook page had over 200k followers!
He knew that with the amount of love and recognition he received, he had to do more. Within the short span, he had started untying the inaccurate perceptions of people regarding Rottweilers.
Ahmed Sobhy created Facebook fan page for Rottweilers, which spreads love and positivity regarding Rottweilers. His Facebook  page now has over 4 million followers.
Sobhy didn't just post about his Rottie buddies, but also kept his page interesting with information on Rottweilers, their likes, dislikes, and so on.
The lack of content regarding this breed also led to the success of Sobhy. He constantly took note of follower feedback and worked on them. His undying passion for dogs and his consistent efforts led him up the success ladder.
All You Need To Know About 'Rottweiler Life'
With his growing number of followers and constant demand for more content, Ahmed Sobhy created a website totally dedicated to Rottweilers called Rottweiler Life.
There are zillions of websites and pages on other dog breeds. But for Rottweilers, there's only a handful. So Ahmed Sobhy's new website became the perfect guide for all Rottweiler owners.
Rottweiler Life focuses on how Rottweilers are different from other dog breeds. Instead of portraying Rottweilers as violent and aggressive, it focuses on the softer, loving side of Rottweilers. The website streams constant videos and content on how to train a Rottweiler or understand their behavior. It delves into their needs, thereby making life a little easier for Rottweiler owners.
Next, he introduced a monthly magazine exclusively dedicated to Rottweilers. And that magazine has over 500k subscribers currently. Sobhy never shies away from hard work. He puts in tremendous effort to keep the magazine and his website interesting and informative.
Ahmed Sobhy's Passion Project Continues
Sobhy went further with his passion project when he published a book- "Rottweiler Life." Sobhy put in a lot of research into his book. Starting from the origin stories to breeding methods and training tricks, it's a complete package on Rottweilers. Ahmed Sobhy's book proudly carries the title of being in a US Bestseller. He has also founded a website called Rott Mart, which has all kinds of merchandise required by Rottweilers.
The word 'stop' is not in Sobhy's dictionary. Recently Sobhy went on to start "Wow Things Media Company", which provides guidance related to digital marketing, app development, and so on. This enterprise has also been a remarkable success for Sobhy.
Sobhy continues on his path to success stronger than ever. He has invested himself in other projects as well. His company now helps rescue animals and provides shelter to them.
Even after reaching great heights, he doesn't give up on his hard work. It's not regularly that we find successful passion projects like Sobhy's.