The medium does not matter if you are truly artistic, says renowned photographer Hikmat Wehbi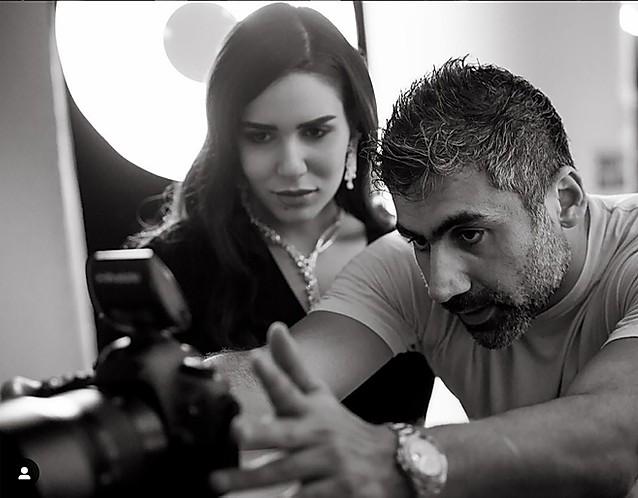 A​rtists have the unique ability to utilize many different types of mediums to create and inspire audiences worldwide. While many artists might be famous for the use of a particular medium, the truth is they have all experimented with different kinds throughout their careers. Being a successful artist is all about taking risks, and renowned photographer Hikmat Wehbi built his career on a combination of talent and exceptional use of mixed media. 
Hikmat Wehbi is a world-famous photographer currently living in Dubai. Originally from Beirut, he is the founder of W Studio, a creative director and director of photography. Hikmat started his business focused on fashion and portraits but quickly adapted to a changing marketplace due to his keen eye for creativity and his ability to embrace it. "Photography is all about maximizing the beauty of a moment, and you have to be willing to experiment," says Hikmat. "Experimentation is at the root of all artistic talent."
What sets Hikmat apart is his ability to see potential in all types of mediums. Hikmat doesn't like to confine himself to one approach as he feels that it can limit an artist and hinder their talent. As W Studio rose to prominence in Dubai, Hikmat found himself experimenting with media to meet a more diverse range of clients. Shifting his focus changed the studio for the better. It evolved from a portrait studio to a full-fledged production company catering to all kinds of clients spanning advertising to hospitality, delivering digital and social media content. 
"​If you are truly artistic, the medium doesn't matter," explains Hikmat. "You will see the potential and deliver on it. That is what an artist does. A true artist is never limited by medium. They only work harder when presented with something new." With over twenty years of experience, Hikmat is now a trusted production artist for brands like Chanel, L'Oreal, Dior, Carolina Herrera, and many others. 
T​o Hikmat medium is all about utilizing the various tools artists have at their disposal, and exceptional artists know that their work relies on using all these tools fearlessly and appropriately. "With the rise of digital media, there is so much pressure on artists to push the envelope, but I welcome it as a challenge to push my abilities," says Hikmat. With the ever-changing media landscape, Hikmat Wehbi is undoubtedly leading the charge for all artists to embrace it. 
SPOTLIGHT: Sweet vinyl by DREAMOUR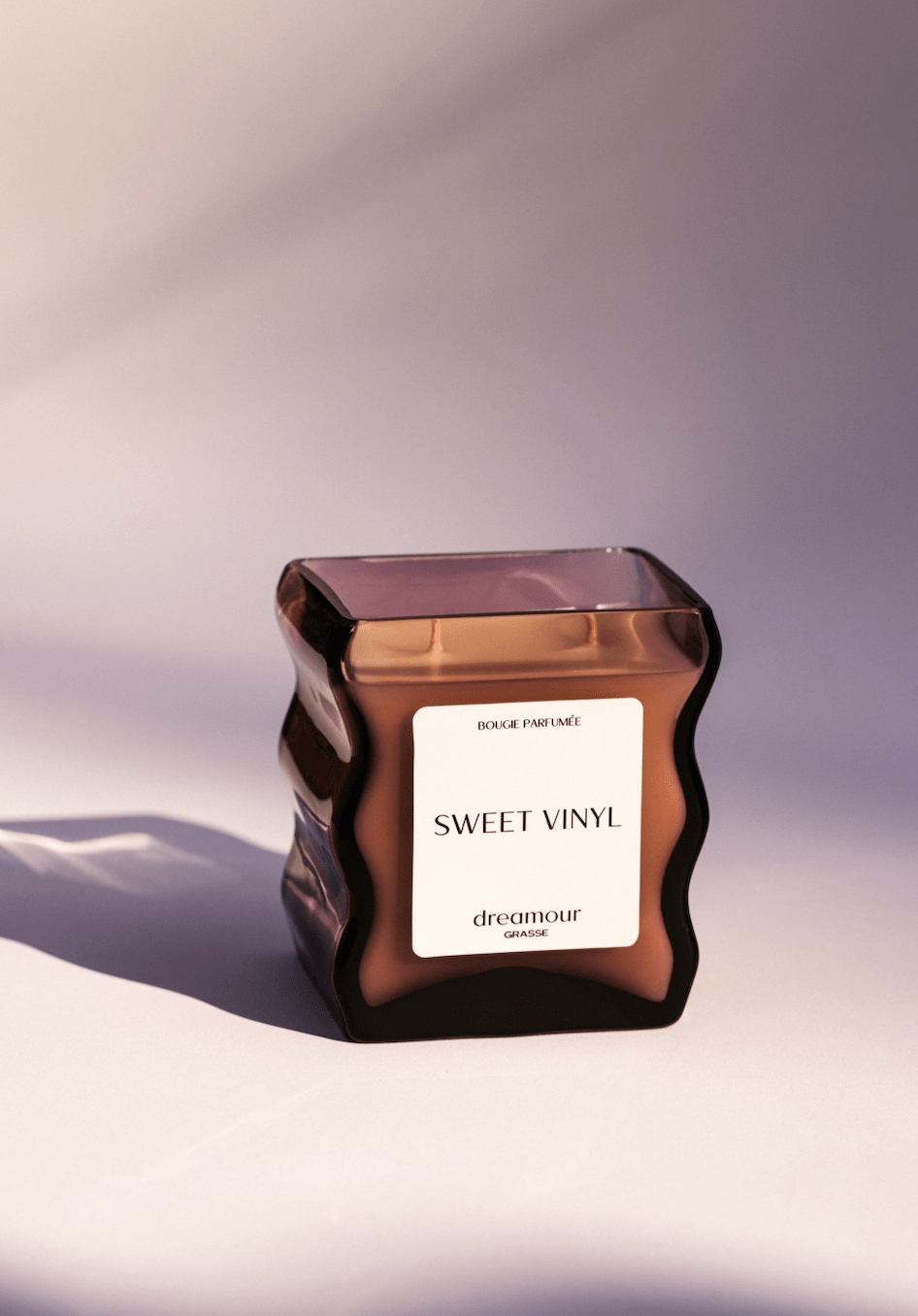 What happens when two immensely talented visionaries come together to create elegance and ingenuity in a sculptural glass fragranced candle? Dreamour. That is the long and short version of how Dreamour was created. Founded by Karissa Rowe and Neal Klotsman in late September 2022, Dreamour was founded with the goal of creating a luxury fragrance brand that operates at the intersection of functional art in the candle market space.
Rowe, a Parsons School of Design graduate, set out to fill the niche of integrating design in the candle marketplace. Unlike most candle vessels that are mass-produced, Dreamour's founders desired to prioritize the artisanal craftsmanship of glass in their production processes of the sculptural glass designs. This resulted in a long timeline of sourcing the globe for talented glass artisans who could transform a sketch into a functional and sophisticated candle vessel. Each and every candle vessel is hand-blown, inherently resulting in a one-of-a-kind product and unique experience for the consumer. These functional fragrant candles also act as a piece of décor due to its sculptural and alluring appearance.
Sweet Vinyl, Dreamour's first candle scent, fills the room with musky & leathery notes combined with earthy notes of vetiver and cypriol, topped with a citrus touch of bergamot and mandarin. The founders worked with master perfumers in Grasse, France, to create a scent that invoked notes of memorable moments, emphasizing high quality ingredients in the fragrances in a soy wax blend. This resulted in candles that consist of clean ingredients, a vegan formula, and is entirely cruelty-free.
It is the personification of the glass blowers' spirit, the heart of Grasse imprisoned in a bottle, and the narrative of two visionaries that sets Dreamour at the top of the candle market pedestal. Dreamour embodies the sophistication and savior-faire French perfumery as a luxury brand, while being a NYC based brand. Dreamour is currently stocked at Patron of the New in New York, along with other major designer luxury known brands. Rowe and Klotsman are currently expanding their production lines and will drop new fragrances and designs in early 2023. Don't expect anything ordinary with Dreamour, as they will continue to bring a unique perspective to the marketplace of home fragrances.
To find out more about Dreamour and their newest releases, you may visit the business's website dreamour.com or follow the company via its Instagram handle @dreamourshop.