The Richardson Program – Health, Wellness, Physical Fitness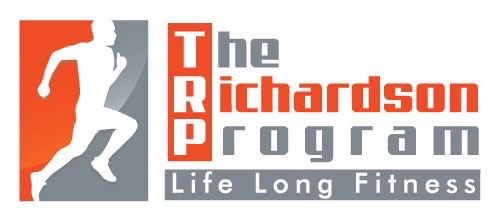 The Richardson Program is a health and wellness organization that has developed a unique methodology for integrating physical fitness, nutrition, and recovery in the greater New York area.Connecting people to themselves, to each other, and to the world is one of the objectives that ,Jeffery Richardson the CEO,  has for The Richardson Program.
Jeffery understands that by emphasizing the above in a holistic manner, there will be a positive effect in the following areas:  diabetes, coronary disease; mortality rates; SAT scores; obesity; sports; and a host of other measurable areas.
Jeffery's career began after attainment of an undergraduate degree in Physics, from Fisk University in Nashville Tennessee, where he also played football. He is by nature highly competitive as demonstrated by receiving Honorable Mention All Conference accolades as a defensive back during his first year of collegiate competition.
His keen interests in fitness and well being inspired him to acquire the following certifications: NASM & ISSA Personal Training certification; Kettle Bells; Nutrition; Functional Movement Screening; and Pre & Post Natal; CPR & 1st Aid; Lower Body Imbalances; Rotator Cuff Post Rehabilitation; USAW Level 1 Sports Performance Coach; Performance Movement Taping; Functional Movement Taping (FMT 1, 2, & 3); Myofasial Compression Technique (MCT); Youth Exercise Specialist (YES); and High School Strength and Conditioning Specialist (HSSCS).
Jeffery and his team embodies professional characteristics that effective organizations expect from their coaches and staff: a constant desire for personal education/business development, a collaborative spirit, integrity, and perseverance. They are committed to providing optimal attention to the client needs in achieving and maintaining the best performance. 
There are many more dimensions to The Richardson Program which allow them to have documented continued successes. They care for their clients and work hard to understand their individual goals so everyone can share in accountability for expected results. Jeffery and his team demonstrates consistent professionalism and delivers an extremely high level of customer service which is evident by great client attraction and retention.
Scope of Services:
What distinguishes The Richardson Program from other fitness companies is our ability to cater to varied demographics:
Sports Performance Training: Our Performance Trainers work with the athletes by implementing specific exercises and variables with the end result being an improvement in your chosen sport. Every sport challenges and athletes physical capacity in different ways, so, in return, a good sports performance program will enhance the capabilities of the athletes to perform the skills most necessary to their sports of choice. Our sports performance program will include the following benefits to the athlete: injury prevention; decreased wasted effort due to improper movement; myofascial release; increase postural control; balance and stability; increase muscular endurance; increase total strength; explosive training; deceleration training; elevate maximum power output, and energy system training. 
Adult & Youth Training Program (Ages 12 & Up):  We design and administer training programs that reduce the likelihood of injuries and improve quality of life. More precisely we design training programs that create the desire results in body composition, strength, muscular endurance, cardiovascular endurance, coordination, balance, and power. Our training programs account for bio mechanical and physiological differences among individuals, which takes into account their ages, sex, training status, physical limitations, and injury status. We strive to educate individuals on the importance of good nutrition and it's role in health and performance.
Post Rehabilitation: We transition you from the care of the physical therapist to our training model, which focuses on regeneration/corrective exercising. Our programming is structured in conjunction with your physical therapist as it relates to movement, range of motion, stabilization and strength training
Nutrition: Here at The Richardson Program we focus on the following pillars of nutrition: eating nutrient dense foods; getting the majority of your nutrients from food, not supplements; eating minimally processed foods; eating healthy fats; and increase intake of water and healthy fluids. Each athlete will have access to the blog section of the website. Within the blog section they will find articles in reference to the following subject matter and more: water intake; our bodies pH; nutrition and how it affects our daily energy; inflammation; Macronutrients (Carbs, Proteins, Fats); Micronutrients (Vitamins & Minerals); Nutrient Timing (Per & Post); and much more.
Instagram : @the_rich_program
Successful & Proud: How to deal with success shaming according to Global Celebrity Life Coach Myke Celis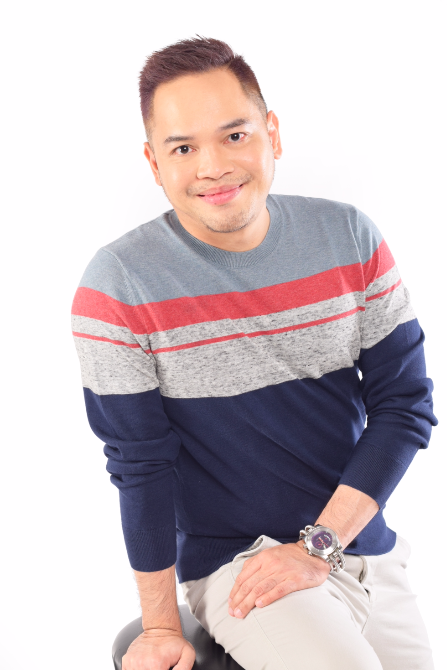 The unreasonably common notion of success shaming has dominantly started to enter in our society where ridiculing and berating someone for their success based on assumptions and envious guilt has practically become habitual. The current usual mindset of shaming someone with a thought of "singling out" their opinions with criticism is rife. The surprising fact is, that, sometimes one is unaware of that guilt and envy in them, which has overshadowed their true sides. The one who casually comments, "I despise how easy it was for her to get money without working hard" would never deny the money won by the lottery.
Global Celebrity Life Coach, Myke Celis, popularly known as the Unicorn behind the highly popular international coaching brand, #BestMeEver,  talks about how success shaming and has unknowingly become a part of life. Myke says, "Nowadays with the rise in social media usage, people tend to be more critical about others as they continuously compare themselves and their space. On that note, even if a person posts about an achievement or a personal milestone in his life with good intentions, others are quick to judge and make that person feel bad for actually thriving in his space, based on how they perceive their space and the status quo."
Celis as a professional, Certified Global Master Coach for Life Coaching, Neuro-Linguistic Programming & Timeline Therapy is currently thriving as a global expert in self-empowerment to help people be comfortable with themselves and their success. As he focuses on the current issues of online bullying and success shaming, he mentions how it has drastically evoked changes in self-confidence where he strives to illuminate others with his experiences and mentoring to lead them to their own #BestMeEver. He says, "Don't ever feel guilty for being successful because you deserve that success. The greatest disrespect you can do to yourself is to believe when others say that you are not deserving or that it shouldn't be done. Your success and happiness are what matters most at the end of the day. It's all about you."
Currently, Myke has numerous coachees and mentees under his stable who are composed of celebrities, highly successful people and top executives from various parts of the world. With his experiential journey in coaching and mentoring countless people of different genders, age, cultures and races, he highlights the most common age group who strangle themselves with the idea of success shaming are teenagers who are constantly in the quest to secure high standards of swanky online life. Celis, the international best selling author of 5 inspirational titles explains, "Every single time I would give a talk to high school students, this issue comes out. Evidently, they are pressured because of what they see or notice in their usual surroundings. I always tell them to just focus on their journey,  redefine what success means to them and commit to themselves accordingly.
Myke Celis, who's now making waves worldwide with his numerous speaking and coaching engagements,  believes celebrating success or accomplishments should not be a source of shame; in fact, it is the people who "choose" to see things with insecure perspectives who should rethink their ways. He further emphasizes the idea of self-empowerment as, "I think people should learn how to mindfully appreciate the success of others while working on their own without comparing negatively. That's the way every story, from everyone in this world, becomes inspiringly empowering."
Seen to be the next big name in life coaching from Asia, Myke Celis continues to grow his influence worldwide inspiring people globally to embark on their journey to self-empowerment and allow them to be comfortable with their success, no matter what other people may say or how they may react towards it. "Own your success because you fully deserve it. Don't let others make you feel otherwise."
As an International Subject Matter Expert, Celis has this to say to put a stop to success shaming in general:
"Instead of finding faults in the success of others, focus on finding ways you can uplift yourself. Understand what can you learn from them, what can you apply, what can you do differently so that you can celebrate your own success alongside those who have been successful before you. The world becomes a better, happier place to live in as we support each other"