The Role of Technology in Driving Affordable Healthcare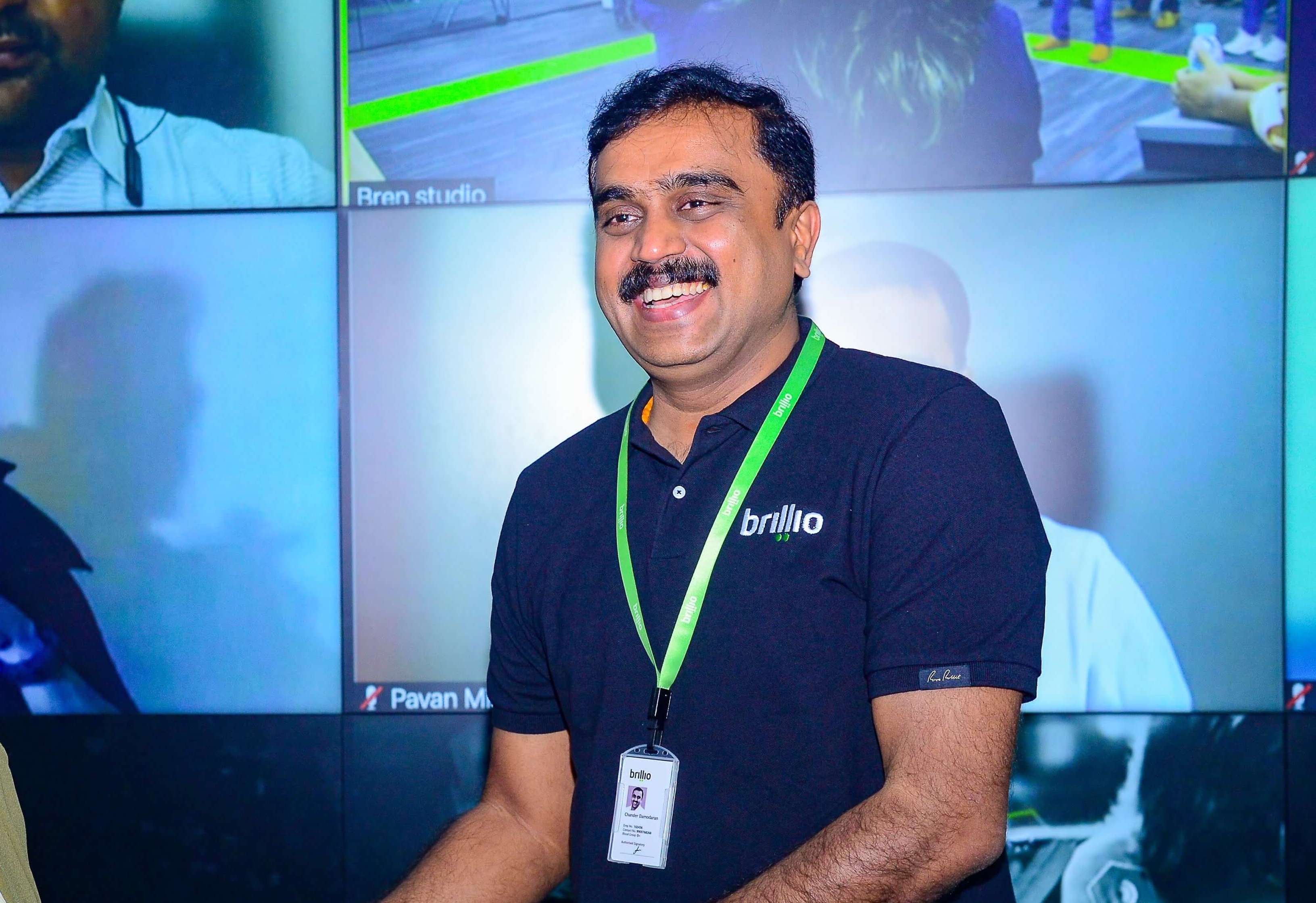 Brillio CTO Chander Damodaran Shares Some Promising Trends in Healthcare Market Dynamics 
If any event could cause a massive upheaval within the healthcare industry, it would be a global pandemic. COVID-19 forced institutions and practitioners to reevaluate their methods and internal systems from top to bottom. Technology, telecommunications, and consumer industries pivoted their attention towards the healthcare industry looking to address new challenges and disruptions caused and revealed by the pandemic. Telehealth, in particular, saw a massive increase in interest and funding from these sectors as the global pandemic accelerated the need for digital solutions. 
At digital tech companies like Brillio, team members search for solutions to the challenges faced by patients and practitioners alike. Their team is focused on developing forward-thinking, real-world tech to meet the growing public demand for better, more efficient healthcare. According to Brillio's data, the global healthcare IT market is projected to grow 29.3% within the next 8 years reaching a value of $135.6 billion. The telehealth revenue share in the global healthcare IT alone is anticipated to grow at a rate of 41%, the fastest growth rate ever recorded. 
According to the CTO of Brillio Chander Damodaran, the market is becoming vastly more patient-centric. For digital tech companies, the time is opportune to develop technology solutions that can benefit the average patient. Most of us are pretty comfortable with wearable technology- think Apple Watch or Fitbit for example- but there is massive potential to digitize all of the different systems including wearables to create a truly connected digital experience. Tech that monitors and shares health parameters is nothing new, and it could be just the beginning. Telehealth is poised to bring patients and providers closer than ever before, if not physically, then certainly virtually. Damodaran predicts a swift increase in the utilization of telehealth services of 38% post-pandemic as health systems weave digital solutions into their institutional systems. 
In his opinion, there is a massive demand for telehealth solutions that benefit consumers by making pricing and procedural information more transparent. One way this is manifesting is through the emergence of mandates from the Centers for Medicare & Medicaid Services (CMS) and the Office of National Statistics. These mandates, including the CMS Interoperability and Patient Access Final Rule published in May 2020 and the CMS Price Transparency Final Rule published in July 2022, would allow patients to make an informed decision on their providers and services thus offering greater control over their healthcare plans and spending. 
Damodaran is optimistic about where the industry is headed in relation to digital tech. From venture capital to private investment, investment in telehealth is booming. Increased interest in tech solutions for the healthcare industry is driving up investment rates, allowing for more development. This could result in better immersive and wearable technologies, the acceleration of solutions like digital twins, and the development of new tech solutions.
While many are still trying to understand the extent of their healthcare costs, increased accessibility and transparency remain at the forefront of the conversation. All these trends are not only exciting developments for the tech world and interesting opportunities for investors, but they are also potentially life-changing developments for each one of us leading to affordable healthcare and access to globally renowned experts and practitioners.
For more information about the role of technology in healthcare, visit www.brillio.com. 
The Most Compatible Solution to the Human Body from Turkish Scientists for Joint Pains Warned by The World Health Organization!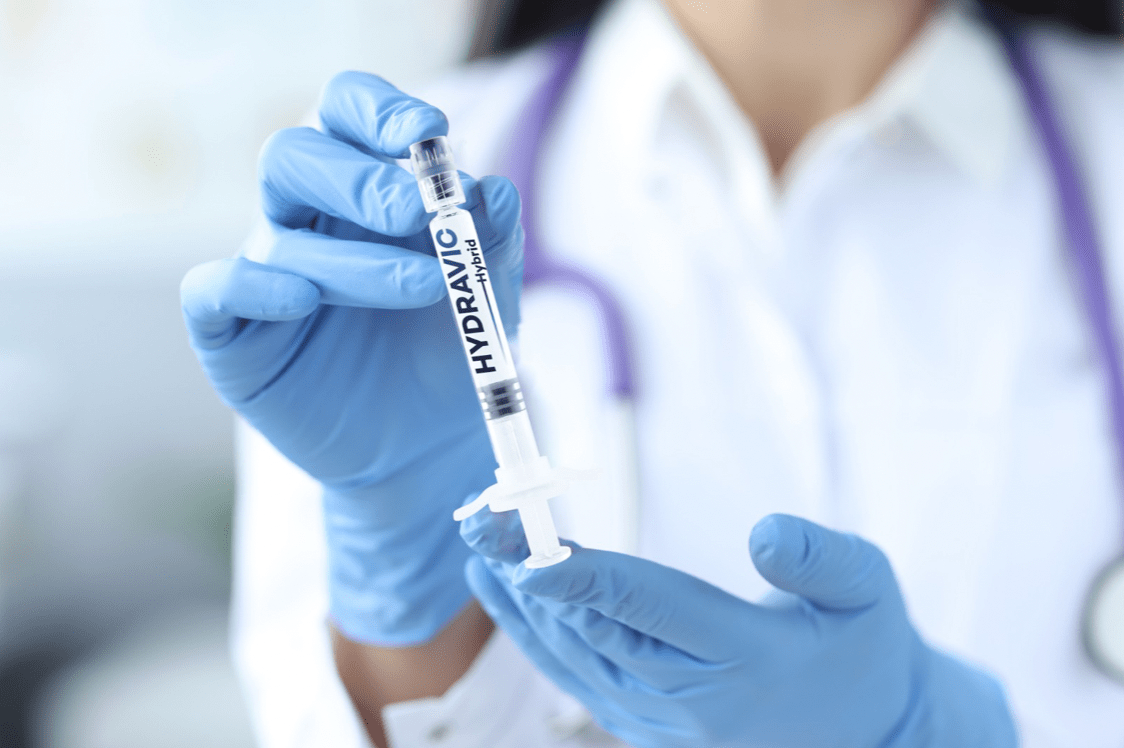 Degeneration of the joints significantly complicates daily life.
The World Health Organization (WHO) predicts that by 2050, 130 million people worldwide will suffer from joint pain and osteoarthritis. According to the World Health Organization, by 2050, 40 million people will lose function due to osteoarthritis.
The USA is the country with the highest prevalence of osteoarthritis in the world. More than half (18.7 million people) of adults with osteoarthritis in the United States are of working age (18-64 years). For this reason, osteoarthritis also causes a significant loss of workforce.
Against joint pain and osteoarthritis Scientists have made an important discovery. Developed with hybrid technology, HYDRAVIC received full marks from health authorities.
Developed with hybrid technology and minimizing the wear on cartilage, HYDRAVIC prevents patients from complaining of pain for up to 6-8 months. Turkish scientists who developed HYDRAVIC state that patient complaints will decrease significantly.
IMPORTANT INVENTION FROM SCIENTISTS
Against joint pain and osteoarthritis, which the world is looking for a cure for, scientists have made an innovative development in intra-articular fluids. Turkish scientists have developed an intra-articular injection with the most compatible gel form with the hybrid production technology. The product, which was launched under the HYDRAVIC brand, attracts great attention all over the world.
Developed with hybrid technology and minimizing the wear on cartilage, HYDRAVIC prevents patients from complaining of pain for up to 6-8 months. Turkish scientists who developed HYDRAVIC state that patient complaints will decrease significantly.
HYDRAVIC IS VERY CLOSE TO THE HYALURONIC ACID STRUCTURE IN THE BODY
HYDRAVIC, one of the first intra-articular injections with hybrid production technology in Turkey, stands out with its patient satisfaction. Stating that HYDRAVIC minimizes the wear on the cartilage and slows down the pressure created by the body on the cartilage, Prof. Dr. Serdar Sezer said, "HYDRAVIC was developed with inspiration from the complex structure of hyaluronic acid in the body. Patient satisfaction is quite good. Hybrid technology is a system that has been applied for the first time in Turkey, like its examples in the world. HYDRAVIC prevents patients from complaining of pain for up to 6-8 months." 
WHAT MAKES HYDRAVIC DIFFERENT IS THE DIFFERENCE OF ITS TECHNOLOGY!
Drawing attention to the importance of hybrid technology used in the production of HYDRAVIC, Professor Serdar Sezer "One of the features of hybrid technology is that it creates a triggering effect for the product to produce hyaluronic acid while being excreted from the body. This has been demonstrated in in-vitro and in-vivo experiments. Clinical long-term responses are very good. In our studies while developing these products, we have observed studies that have a longer duration of action with our innovative approach that repeats the results proven in the world. After its effectiveness has been proven, we are happy to introduce such a product to the market in the injection market, where we are one of the leading manufacturers in the field. We apply similar approaches across all our product models." uses expressions.
Stating that they minimize the pain experienced by the patients during the injection, Professor Sezer said, "What makes HYDRAVIC different from other products is its technology. It is a product that does not make the patient feel very low or no pain during the injection and relieves the patient's pain in a short time. In this technology, in addition to the molecular interaction, post-injection pain and swelling, etc., due to the production of the product in aseptic technical infrastructure. We minimize such complaints as possible."
EUROPE'S LARGEST MEDICINE AND MEDICAL DEVICE R&D CENTER IS ESTABLISHED
Stating that Europe's largest pharmaceutical and medical device R&D Center in the field of biomaterials was established in Turkey, Professor Sezer said, "To produce these kinds of products, the well-equipped infrastructures are required very serious costs. Many companies do not want to invest in such product groups, which have high infrastructure costs and are difficult to produce. With the new legislation, the costs increase significantly. We reach an annual capacity of 5.4 million units in 2023 in the HYDRAVIC production line, where we have achieved great success in the medical market." he said.