Limited Options for COVID-19 Vaccine Injury Victims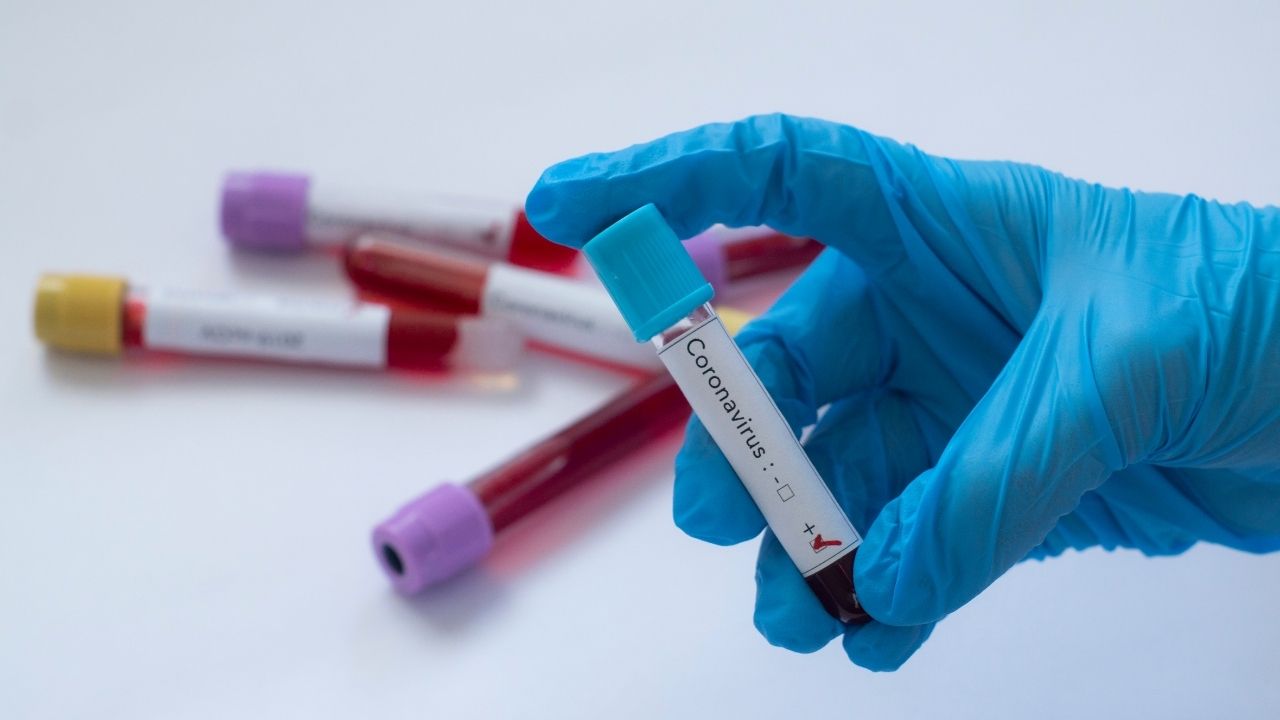 Rolling out vaccines and booster shots across the U.S. marked crucial milestones in terms of healthcare and fighting the spread of COVID-19. However, an essential element is still missing: legal recourse for those who experience serious adverse side effects.
Current COVID-19 Vaccine Injury Claims
Currently, there are more than 1,300 pending injury claims related to side effects from the COVID-19 vaccine. They are waiting to be heard by the Vaccine Injury Compensation Program, a government tribunal that handles public health emergencies.
To date, this tribunal has only handled two such cases. One alleged the plaintiff suffered from severe tongue and throat swelling following the vaccine, while the other alleged long-term shoulder pain. Plaintiffs lost both cases and were denied compensation.
Given the comparatively new nature of the COVID-19 vaccine, it is challenging for plaintiffs to prove that their injuries directly resulted from the vaccine. Combined with the lack of research on long-term side effects, it is unlikely that plaintiffs will be able to meet this burden of proof anytime in the near future.
How COVID-19 Vaccine Injury Claims Are Handled
Of interest is that claims related to the COVID-19 vaccine are being heard by the Countermeasures Injury Compensation Program (CICP) instead of the Vaccine Injury Compensation Program, a no-fault government tribunal; known colloquially as "vaccine court."
Formed in the late 1980s, the Vaccine Injury Compensation Program responded to diphtheria, pertussis, and tetanus (DPT) vaccine claims. Pharmaceutical companies were listed as defendants in lawsuits related to vaccine side effects. However, the government created a separate entity to handle such cases when manufacturers threatened to stop producing vaccines altogether.
The Centers for Disease Control and Prevention (CDC) clarified that the Vaccine Injury Compensation Program could not hear cases until the COVID-19 vaccine has been recommended for routine administration to children, per a 1986 vaccine law. Additionally, the COVID-19 vaccine would have to be subject to the same 75-cent tax imposed on other vaccines.
Compensation From the CICP
There are several differences between the two tribunals, which plaintiffs claim make the CICP inappropriate for COVID-19 vaccine injury litigation. Of these, compensation is one of the biggest causes for concern.
The Vaccine Injury Compensation Program has awarded injured plaintiffs more than $4 billion since its inception. In comparison, the CICP has only awarded compensation for 29 of 455 cases— that means that 92 percent of plaintiffs are deemed ineligible or denied compensation. Compensation ranged from $31 to nearly $2.3 million, with a median award of roughly $5,600.
This is partly because compensation options from the CICP are much more limited. Plaintiffs can only claim lost wages and out-of-pocket medical expenses up to $50,000 per year or death benefits up to $370,376 in the case of a vaccine-related fatality.
Differences Between Vaccine Injury Compensation Programs
Below are other key differences between the Vaccine Injury Compensation Program and the Countermeasures Injury Compensation Program:
Plaintiffs do not have the opportunity to testify in court
There is no independent judge or jury present
Pain and suffering-related damages are not covered
There is a limited right to appeal one's case
This means that plaintiffs who file a case related to injuries allegedly caused by the COVID-19 vaccine are offered less compensation, less legal representation, and less recourse through appeals as opposed to plaintiffs who file a case for injuries caused by any other vaccine. Still, if you are experiencing symptoms related to the COVID-19 vaccine, it may be in your best interest to speak with an injury attorney. 
Frontier Dental Lab's Direct-to-Consumer Marketing Connects Dentists and Patients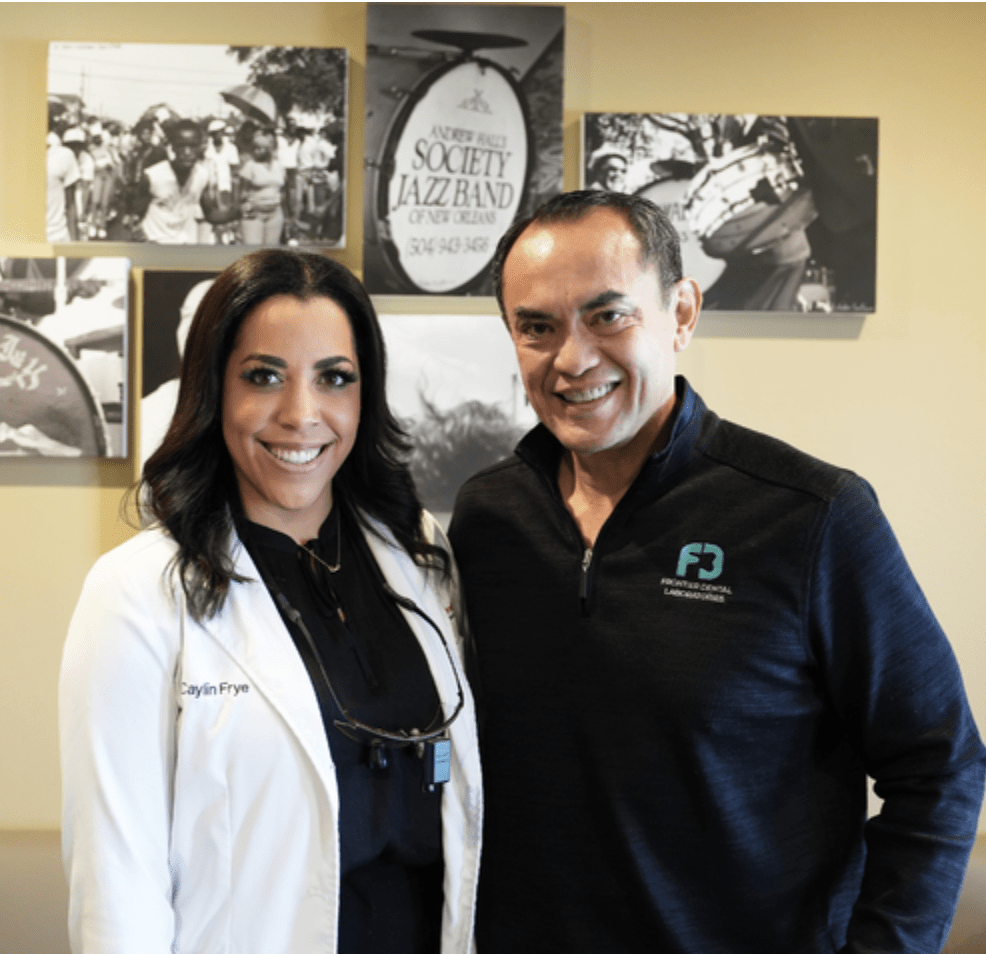 Dr. Caylin Frye, a cosmetic dentist at Mid-City Smiles in New Orleans, has worked in the dental industry for over two decades. In all that time, she has never had a dental lab bring a patient to her office door. However, that's exactly what happened when Frontier Dental Lab Group connected her with Ignacia Soto-Aguilar.
The inspiration behind Frontier Dental Lab's direct-to-consumer campaign
Gil Villavecer, Chief Marketing Officer at Frontier Dental Lab Group, was well aware of two key factors influencing Frontier's marketing strategy. First, he knew his clients were dentists who tended to stick to traditional marketing methods as simple as word of mouth. Second, he knew that most people didn't realize dental labs even existed. For these reasons, labs like Frontier have historically been absent from the direct-to-consumer marketing space. 
"I like to be a trailblazer," says Villavecer. "My lightbulb moment came when I realized that we have far more horsepower than the average dentist. After all, what dental office has a full-time marketing department? To better serve our dentists, I shifted our approach to a direct-to-consumer campaign."
Villavecer's first hurdle was introducing Frontier Dental Lab Group to a public that, up until that point, had been unaware of its existence. In general, dental labs have avoided digital marketing, but Villavecer knew the internet was the only way forward. So, Frontier uploaded educational clips to YouTube and fired up an Instagram account with a new mission to "Educate, Entertain, and Connect."
Frontier Dental Lab's DTC marketing in action
Frontier Dental Lab's most innovative initiative is its Smile Simulations. Through this program, potential patients upload selfies to Frontier's website and receive before and after pictures showing the possibilities of a smile makeover.
Soto-Aguilar first encountered Frontier Dental Lab through the Smile Simulation initiative and was blown away by her digital makeover. "The assessment was so quick and personal," she remembers. "I received my before-and-after shots in an hour, and I couldn't believe the amount of detail that Frontier put into it. That was my first insight into how much Frontier cares about its patients. They enabled me to visualize exactly how I would look with a new smile."
Along with the Smile Simulation, Frontier Dental Lab sent a list of seven Trusted Frontier Dentists in Soto-Aguilar's area who could make her simulation a reality. "We try to make research easy for people," says Gil. "We believe that educated consumers are the best consumers."
Frontier Dental Lab builds trust between dentists and patients
For convenience, Frontier linked each cosmetic dentist's Instagram profile. When Soto-Aguilar clicked on Dr. Frye's Instagram account, she felt an instant connection. 
"Dr. Frye and I are both artists," she explains. "I saw the care she put into her online presence and knew I would be in good hands. In this digital world, we put our work out there to show our clients what they can expect before we ever meet them. It's visual and very intimate."
Soto-Aguilar's trust in Dr. Frye grew with every new piece of information she learned. She scanned through before and after shots of smiling patients and read a feature article about Dr. Frye dancing with her clients. Above all, she was struck by Dr. Frye's honesty in describing her practice. 
"I felt like I already knew her," recalls Soto-Aguilar. "She wasn't trying to sell anything to me. She was just talking about her passion for beautiful smiles."
Within two days of uploading her selfie to Frontier Dental Lab's Smile Simulation Center, Soto-Aguilar was talking with Dr. Frye in her office as if they had known each other for years. At that consultation, she scheduled an appointment for 20 veneers.
Dr. Frye says this is the most straightforward case she has closed in 21 years because of the foundation of trust established before the consultation. "Ignacia contacted me through the email from Frontier Dental Lab and was so excited that she even brought the smile simulation to our consultation. By the time we met, she trusted my work as a cosmetic dentist and Frontier's work as a dental lab."
In fact, Dr. Frye was so thrilled about the direct-to-consumer marketing that connected her to Soto-Aguilar that she shot a text to Villavecer that day: "Hey, Gil! Super cool story! A patient went through the smile simulation on your site, you sent her my info, and she's coming in tomorrow. That's the power of your marketing in the flesh!"
Villavecer counts that among the most exciting messages he has ever received. The only one he might enjoy more came days later from Soto-Aguilar. Along with pictures of her new smile, she texted: "Hi, Gil! You'll love to see this! My smile is just how you imagined it!" 
Currently, Frontier is focusing on harnessing the power of digital marketing to reach consumers. Its ground-breaking efforts to Educate, Entertain, and Connect potential patients prove that this marketing campaign is about much more than sales — it's about building relationships and helping potential patients imagine the possibilities.