This Teenage Millionaire is Giving It All Away – A Sneak Peek into Dantré Taylor's Life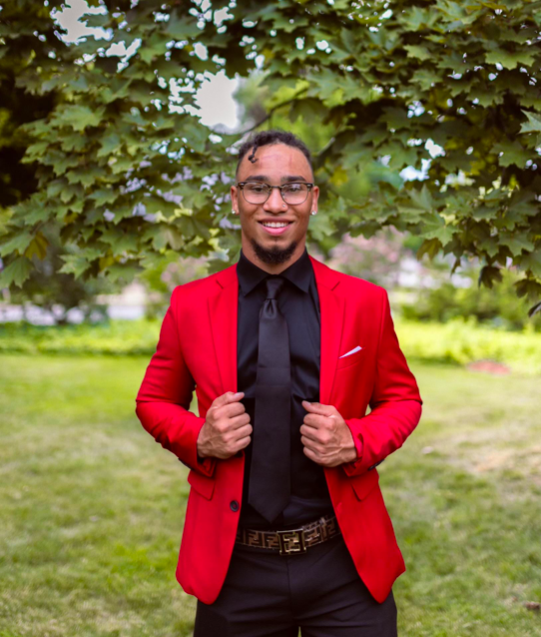 When the word millionaire comes into mind, most people imagine a show-off brat bragging his way into other people's life. Dantré Taylor is not your average millionaire as he actually worked his way up the ladder himself rather than growing up on his parent's money and flaunting it like an achievement.
Belonging to Manchester, New Hampshire, Dantré had a very shaky childhood. Born into a family of eleven siblings, there was never enough money in the bank and food on the table. From an early age, he had adopted sports to pass his time. Becoming extremely good at football, basketball, and lacrosse, which gave him some sort of hope for getting into a good college on scholarship.
His athletic and academic achievements got him a lot of attention from different prestigious colleges, but he had to face a major setback in the form of heart surgery. The surgery coupled with family problems forced him to drop out of Holderness School and move back into his hometown with his family once again.
Despite all the challenges, Dantré managed to get his life back on track once again by leading his local football team to its first state championship. The COVID-19 came as another hurdle in his life, cutting short his senior year at high school, but this time he decided to take matters into his own hand and make the most of what he had.
He decided to use his school graduation gift and lay the foundation for a sneaker reselling business at the age of 14, which would soon enough be known as the catalyst to his success. His first business was a raging success, and he realized that he was born with a natural talent of being an impeccable leader. Over the course of 3 years, he had made over 6-figures, which he invested into other businesses.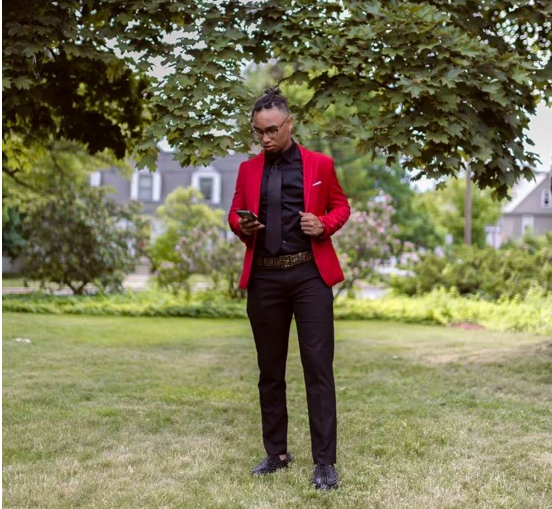 The next chapter of his life began as he ventured into the world of the forex market by the age of 16, where he learned how to make traditional sales and analyze data. However, life wasn't all sunshine and rainbows as he had to deal with family emergencies. The burden of family problems turned him into a mature person, which is one of the main reasons for his success.
Instead of wallowing into his sorrow and complaining about how hard life is, Dantré decided to quit playing the victim and turn his life around through hard work and motivation. At the age of 19, he has successfully established himself as one of the leading business consultants in the world as he runs Excel Enterprises and is planning to expand into talent management.
However, his success has not blinded him to the values and hobbies of his early age. He is still the same child he used to be as he has dedicated his life to philanthropy so that no one other child has to go through what he has gone through. He is also a candidate for the 2025 NFL Draft as he hasn't forgotten the one thing that he would credit for his success and deem his first true love, football.
The Benefits Of Staff Training And Development In Geriatric Care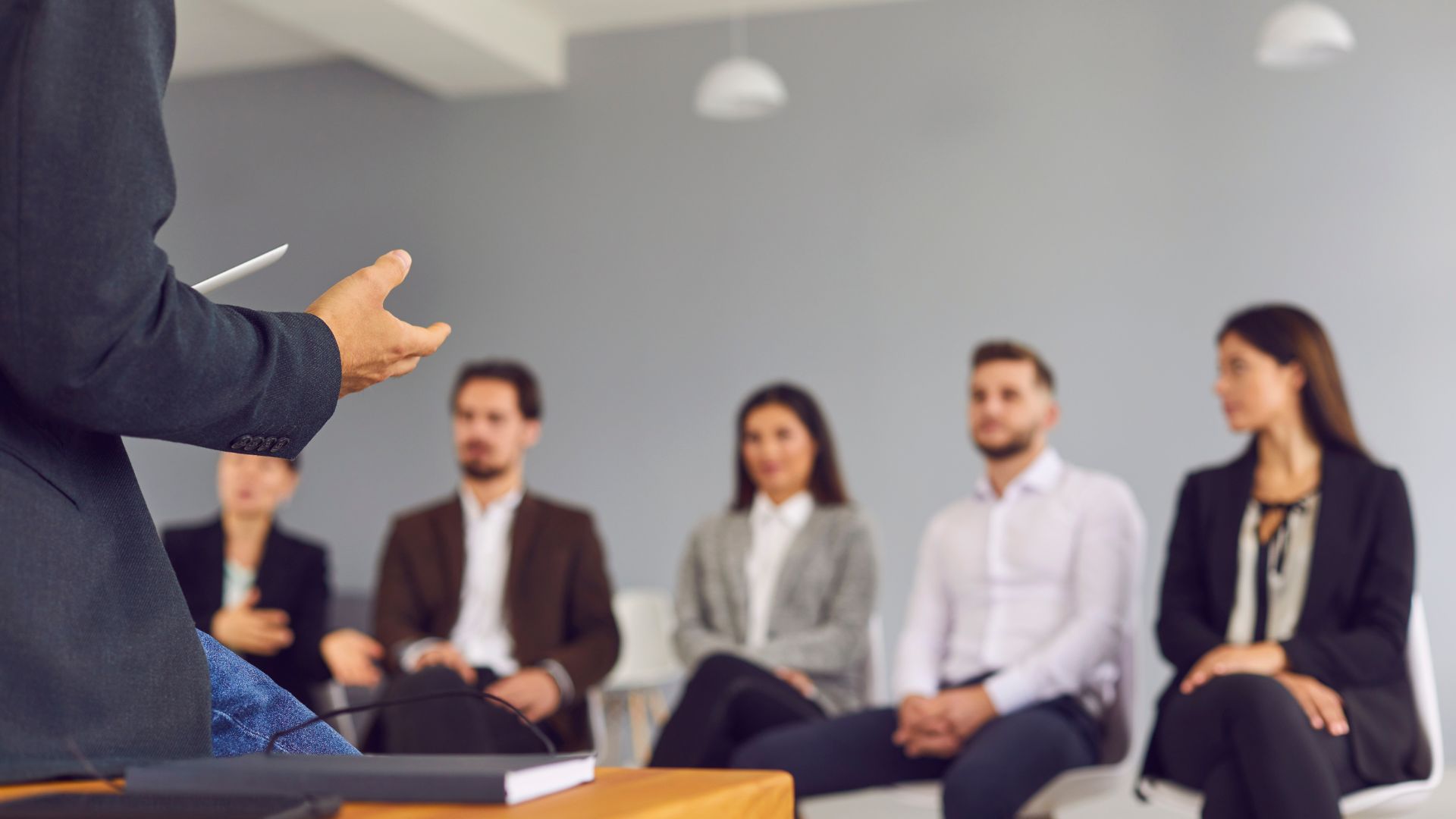 Staff training and development are critical in the senior care industry to ensure high-quality care for elderly patients. As the population ages, the demand for senior care is increasing, and the quality of care provided by staff can significantly affect patients' physical and mental health. Therefore, business owners must invest in staff training and development to ensure optimal patient care and achieve business success. Lisa Winters, New York City, explores the benefits of staff training and development in geriatric care.
Enhance Patient Care
The primary focus of senior care is to provide quality care to elderly patients, and staff training and development contribute to this aspect significantly.
Properly trained staff understand the unique needs of elderly patients, such as medication management, mobility assistance, and specialized therapy. Training ensures staff knows the latest techniques and best practices for geriatric patients.
Staff development also helps employees recognize factors that affect an elder's physical and mental health, enabling them to provide personalized care.
Better Healthcare Outcomes
Proper staff training and development can lead to better healthcare outcomes for seniors. Employees who understand managing chronic health conditions can provide better care and help prevent complications.
Additionally, staff who are trained in fall prevention can reduce the number of falls that occur in the facility, leading to reduced hospitalizations and improved resident health.
Improve Staff Productivity
Training and development allow employees to learn new and refine old skills, making them more productive in their work. Regular training sessions help employees stay updated with new tools or procedures that could help them perform their job more effectively.
Increased productivity eventually translates into better patient care, reduced employee turnover, and improved business operations.
Retain Employees
Staff development programs give employees a sense of career development, vital to retention. Opportunities to advance and broaden their skills through training can motivate employees to stay within the company.
Employers can benefit from reduced staff turnover, improved productivity, and a stable workforce.
Increased Staff Confidence
Training and development can increase employee confidence by providing new skills and knowledge to perform their job correctly.
When properly trained, employees are more willing to take on new responsibilities and more challenging tasks, avoiding mistakes that can lead to poor patient care or safety hazards. Confidence in their abilities improves staff morale, leading to better teamwork and more effective operations.
Improved Communication
Effective communication is crucial in senior care, as employees must work together to meet the needs of residents.
Staff training and development can improve communication skills, helping staff members communicate effectively with residents, families, and coworkers. Improved communication can improve care coordination, increase resident satisfaction, and reduce misunderstandings.
Compliance With Regulations
The geriatric care industry is highly regulated to safeguard patients and the staff. Refresher training on regulatory requirements is essential to avoid violations that could harm patients and result in significant fines.
Training and development around sensitive issues such as patient confidentiality or infection control can also ensure that staff follows the established guidelines, protecting patients from harm.
Reduced Costs
Although investing in staff training and development may seem expensive, it can result in cost savings in the long run when well-trained staff is better equipped to identify potential issues before they become significant problems, reducing the need for expensive interventions.
Improved Reputation
Providing high-quality senior care requires a team of well-trained and knowledgeable staff. When staff are well-trained and developed, this can lead to an improved reputation for the organization providing the care.
Families and seniors are more likely to trust an organization that invests in its staff and provides quality care.
Conclusion
Lisa Winters, New York City, believes staff training and development are central to the success of geriatric care facilities. Investing in employee education can improve patient care and business operations, increase employee retention, higher employee morale, and adherence to regulatory compliance. Business owners should prioritize staff training and development to ensure optimal patient care and provide a supportive work environment.