Top Jobs That are Financially Secure During the Coronavirus Pandemic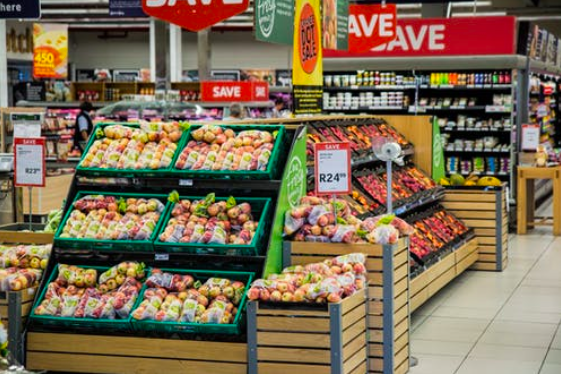 For most people, when the economy is doing well, job security is the last thing on many people's minds. But since the emergence of coronavirus, millions of Americans all over the world have suffered job loss due to the pandemic, and finding a new one may be even harder during this recession.
With the emergence of the coronavirus, the Centers for Disease Control has issued various solutions to reduce the spread of the virus, including orders to stay home. Many Americans are indeed staying home to reduce the spread, but in doing so, it's heavily impacting their livelihood.
This pandemic has impacted the lives of everyone, from serious illness to death, but if there's one positive takeaway from all of it is its impact on society's perception of lower-income jobs. Jobs that were once looked at as "entry-level" or low-paying jobs, have now been deemed as "essential businesses."
The people working in these positions typically, live paycheck to paycheck and some don't even have access to sick pay or healthcare… people in these positions are called "essential employees." But before the pandemic, these people weren't looked at as essential, they were simply looked at as "regular" workers.
That's not saying that people in higher-up positions aren't essential, because certain ones are, but due to the coronavirus pandemic, the typical list of jobs that have the most financial security looks a little bit different now. Let's take a look at the new and improved list of top jobs that offer the most job security since the emergence of the coronavirus.
Top Jobs With the Most Financial Security During the Coronavirus
Grocery Store Employees
When people think of coronavirus heroes, the first people that come to mind are doctors, nurses, and nursing assistants… Not to get things misconstrued, medical professionals are definitely the heroes that have helped keep our nation alive during the pandemic, but there is another group of heroes that has played a pivotal role in keeping the nation alive as well, and that is our grocery store workers.
According to northjersey.com, grocery store workers are the "unsung heroes" of the coronavirus. People forget that the grocery workers are just as much on the frontlines helping customers just as much as nurses are in treating patients.
Ever since the coronavirus has shaken the world to its core, the level of respect and appreciation for grocery store workers has increased dramatically. These overlooked workers are what the government calls "essential employees," and to have a job in this field, you are very valuable now more than ever before.
Coronavirus has definitely changed the world's perception of what grocery store workers do, and because of that, the job security in this field will always be in high demand. To all grocery store employees, you are appreciated; you are valued. Thank you.
Physicians
What better time than now to start your career as a physician? Since the emergence of the coronavirus, doctors have been needed now more than ever before. Yes, there will always be a need for doctors but with pandemic going on, there seems to be a shortage of doctors now.
To flatten the curve, doctors are now offering telehealth options now, and there are several doctors that are in favor of digital healthcare options. Yes, certain things can't be done digitally but for everything else like standard virtual visits and writing prescriptions… those can all be done virtually, while still providing the same level of care.
But, of course, doctors are still needed on the frontlines to aid in testing and treating patients battling the virus. If you are a doctor that wants to help flatten the curve, here is a physician job search engine to find jobs in family medicine. Your assistance is needed.
Pharmacists
The world is in dire need of pharmacists now. Although there isn't a cure for the coronavirus, there are treatments for some of the symptoms associated with the virus. Everything from inhalers and cough medicines to upper respiratory antibiotics and nasal sprays, the coronavirus takes a major toll on the body, especially for those with compromised immune systems.
Without pharmacists being out on the frontlines providing people with the medications prescribed by their doctors, the fatality rate may be higher than what it already is.
Truck Drivers
If you can recall, there was once a point in time not very long ago where there was an extreme shortage in toilet paper, hand sanitizers, and antibacterial cleaners like Lysol and bleach products… Well, how do you think those products hit the shelves of various stores? It's from truck drivers.
You see these big 18-wheeler trucks on the road all the time but you never think about just how essential they are to society and the world of retail. The coronavirus has shed a bright light on these "newly essential" employees. Just remember, if it wasn't for them leaving their families at home to drive overnight to get truckloads of toilet paper and antibacterial product to stores, nobody would be able to practice the sanitizing habits
Legalization of Online Gambling Sites has Boosted the Participation of People in Casino Games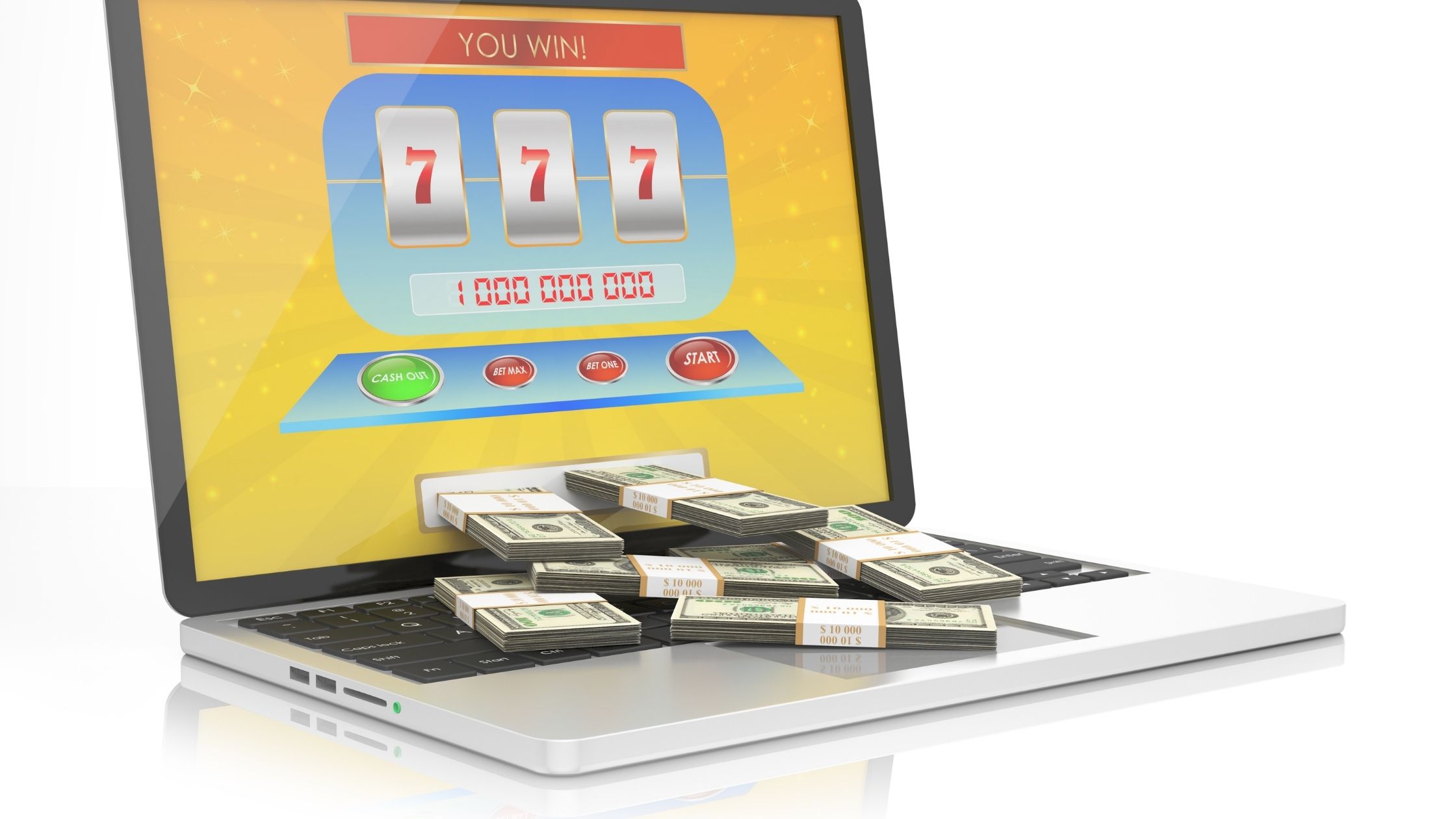 The online entertainment world has gained massive popularity at a global level due to the technological revolution. Due to this, the casino businesses have shifted their presence in the digital world. Owing to this, people of all age groups have got wonderful opportunities to spend their free time easily playing casino games.
Another major reason which has made it possible for people to take part in online casino games is the legalization of online gambling sites. There are many online gambling platforms available that ensure the full safety of people while playing online casino games.
Due to the presence of many legalized casino operators online, it has now become possible for people to participate in gambling activities without any hesitation. Other than this, there is a complete revolution in the gambling world due to many changes in it.
Massive Growth Due to More Participation of People
The ease of participation of people in gambling activities via smartphones has led to a big boom in this industry. And in the coming years, it is expected to grow at a skyrocketing rate to cross new heights of growth at a global level.
According to Grand View Research, the global online gambling market was valued at USD 53.7 billion in 2019. Now, it is expected to grow at a CAGR of 11.5% from 2020 to 2027. The high internet penetration, smartphone revolution, and the legalization of gambling activities are the leading reasons responsible for the growth of this industry.
Awareness About Legalized Online Casino Platforms
Over time, awareness about the availability of legalized casino platforms has increased among people. It has made people participate in online casino games to a great extent. Anyone can easily find legalized casino operators online and choose a suitable one out of them to play their favorite casino games.
Governments across the world are now legalizing casinos because they help to solve many social issues such as unemployment. Moreover, the massive amount of revenue generated by online casino games contributes to the better functioning of governments.
Easy Access to a variety of Casino Games
Now, anyone can easily access a variety of casino games online on his smartphone or computer system. There is a wide variety of casino games available online for different players. Some of the options available for participation in gambling activities are online casinos, online poker, and sports betting.
A variety of casino games are made available by online casinos for players of different categories of players. One can easily choose different levels of casino games from easy to advanced to enjoy his time.
New Regulations Boost the Casino World
There is an implementation of many new laws in the gambling world due to which it has become possible for people to participate in gambling activities with ease. In the US, there is a massive boom in the popularity of online casino games due to its favorable legislation for online betting & casino gambling activities.
North American has seen the fastest growth in terms of the development of online gambling activities. Nevada, Pennsylvania, and New Jersey are filled with many licensed online casinos to play different casino games. Out of these states, New Jersey is the largest and the most regulated gambling marketing in the US.
Introduction of New Gambling Sites
Cultural approval, corporate sponsorships, and celebrity endorsements are some of the factors that have led to a boom in the popularity of gambling sites. In the US, there is an introduction of many new online casino sites due to which it has become possible for every person to participate in gambling activities easily.
The availability of legal online gambling sites has allowed people to participate in online casino games on a large scale. There are many sources available online where one can easily find their desired websites for playing casino games on a daily basis. Due to online access to real money games, it is quite feasible for people to play different casino games to enjoy their time to the fullest.
Technology Advancement in the Gambling World
Due to technological advancement, the gambling world has got a big revolution over time. Casino games are now available with advanced effects to help people enjoy playing them with great fun. Just like every other sector, technology has contributed to the growth of the online gambling industry on a large scale.
Now, online casino firms are easily marketing their services using digital means. Hence, people are getting aware of the availability of legalized casino platforms to play casino games.
Availability of Free Spin Bonuses
Another factor that has led to a boom in the popularity of legalized online casinos is the availability of free spin bonuses for players. Now, anyone can easily take part in online casino games without caring about money. And he can gain exposure to the casino world without facing any hesitation.