Top Jobs That are Financially Secure During the Coronavirus Pandemic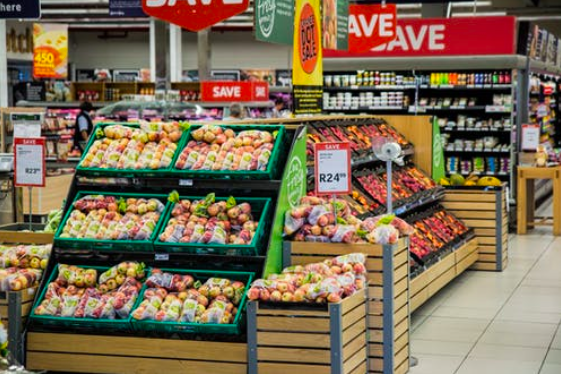 For most people, when the economy is doing well, job security is the last thing on many people's minds. But since the emergence of coronavirus, millions of Americans all over the world have suffered job loss due to the pandemic, and finding a new one may be even harder during this recession.
With the emergence of the coronavirus, the Centers for Disease Control has issued various solutions to reduce the spread of the virus, including orders to stay home. Many Americans are indeed staying home to reduce the spread, but in doing so, it's heavily impacting their livelihood.
This pandemic has impacted the lives of everyone, from serious illness to death, but if there's one positive takeaway from all of it is its impact on society's perception of lower-income jobs. Jobs that were once looked at as "entry-level" or low-paying jobs, have now been deemed as "essential businesses."
The people working in these positions typically, live paycheck to paycheck and some don't even have access to sick pay or healthcare… people in these positions are called "essential employees." But before the pandemic, these people weren't looked at as essential, they were simply looked at as "regular" workers.
That's not saying that people in higher-up positions aren't essential, because certain ones are, but due to the coronavirus pandemic, the typical list of jobs that have the most financial security looks a little bit different now. Let's take a look at the new and improved list of top jobs that offer the most job security since the emergence of the coronavirus.
Top Jobs With the Most Financial Security During the Coronavirus
Grocery Store Employees
When people think of coronavirus heroes, the first people that come to mind are doctors, nurses, and nursing assistants… Not to get things misconstrued, medical professionals are definitely the heroes that have helped keep our nation alive during the pandemic, but there is another group of heroes that has played a pivotal role in keeping the nation alive as well, and that is our grocery store workers.
According to northjersey.com, grocery store workers are the "unsung heroes" of the coronavirus. People forget that the grocery workers are just as much on the frontlines helping customers just as much as nurses are in treating patients.
Ever since the coronavirus has shaken the world to its core, the level of respect and appreciation for grocery store workers has increased dramatically. These overlooked workers are what the government calls "essential employees," and to have a job in this field, you are very valuable now more than ever before.
Coronavirus has definitely changed the world's perception of what grocery store workers do, and because of that, the job security in this field will always be in high demand. To all grocery store employees, you are appreciated; you are valued. Thank you.
Physicians
What better time than now to start your career as a physician? Since the emergence of the coronavirus, doctors have been needed now more than ever before. Yes, there will always be a need for doctors but with pandemic going on, there seems to be a shortage of doctors now.
To flatten the curve, doctors are now offering telehealth options now, and there are several doctors that are in favor of digital healthcare options. Yes, certain things can't be done digitally but for everything else like standard virtual visits and writing prescriptions… those can all be done virtually, while still providing the same level of care.
But, of course, doctors are still needed on the frontlines to aid in testing and treating patients battling the virus. If you are a doctor that wants to help flatten the curve, here is a physician job search engine to find jobs in family medicine. Your assistance is needed.
Pharmacists
The world is in dire need of pharmacists now. Although there isn't a cure for the coronavirus, there are treatments for some of the symptoms associated with the virus. Everything from inhalers and cough medicines to upper respiratory antibiotics and nasal sprays, the coronavirus takes a major toll on the body, especially for those with compromised immune systems.
Without pharmacists being out on the frontlines providing people with the medications prescribed by their doctors, the fatality rate may be higher than what it already is.
Truck Drivers
If you can recall, there was once a point in time not very long ago where there was an extreme shortage in toilet paper, hand sanitizers, and antibacterial cleaners like Lysol and bleach products… Well, how do you think those products hit the shelves of various stores? It's from truck drivers.
You see these big 18-wheeler trucks on the road all the time but you never think about just how essential they are to society and the world of retail. The coronavirus has shed a bright light on these "newly essential" employees. Just remember, if it wasn't for them leaving their families at home to drive overnight to get truckloads of toilet paper and antibacterial product to stores, nobody would be able to practice the sanitizing habits
Top Road Trip Destinations in Canada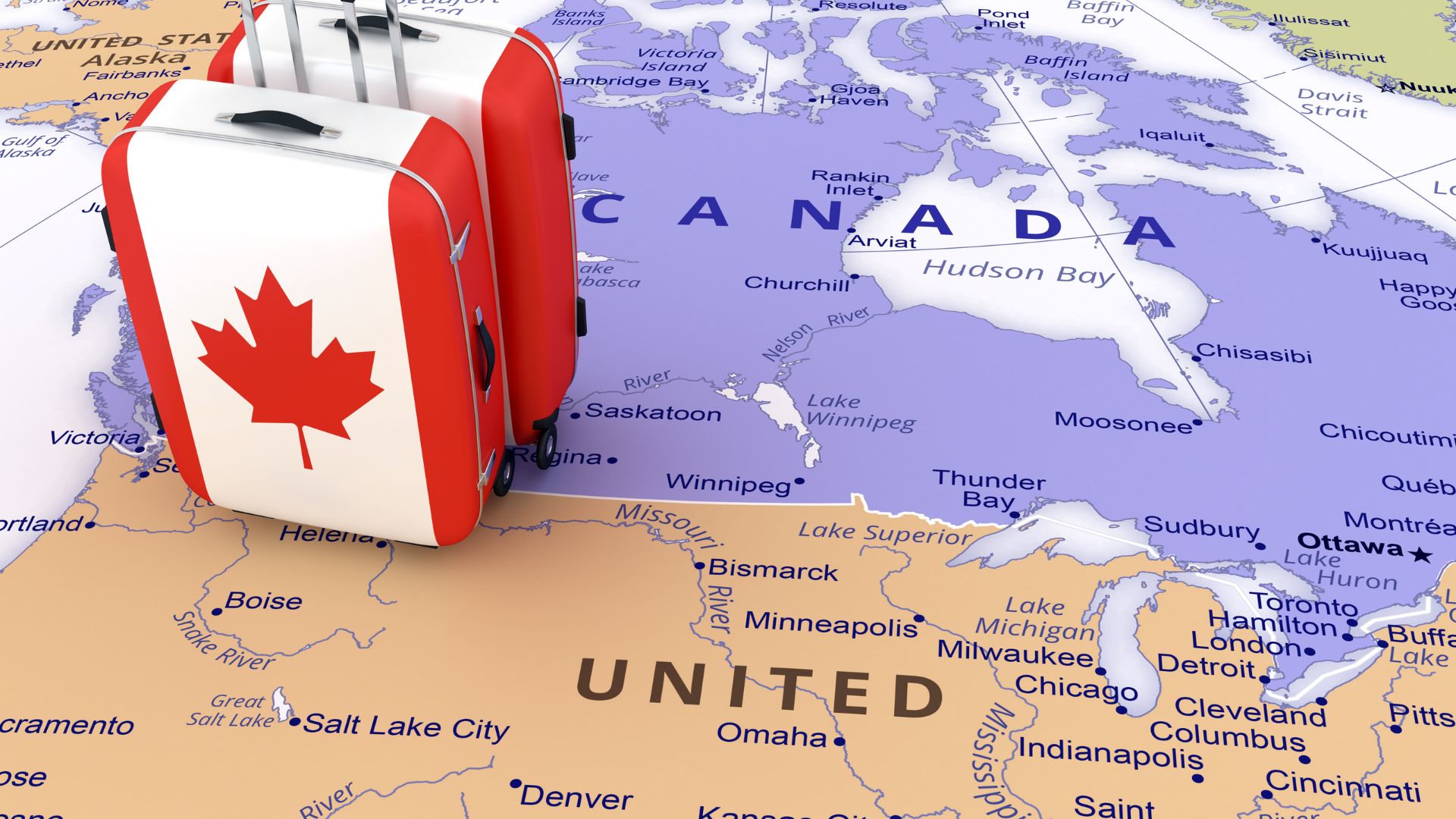 Did you know that 1.93 million Americans traveled to Canada in 2020? That number was down year-over-year due to COVID-related travel restrictions. 
While some Americans visit the Great White North via plane, others prefer road trips. It can be fun to plan an itinerary, book a hotel, pack the luggage, load your family into the car, and head to the border. But if a road trip to Canada is in the plans for you and yours this summer, what Canadian destinations are worth the potentially thousands of miles of driving? Keep reading to learn about the top road trip destinations in Canada.
Grasslands National Park in Saskatchewan
Grasslands National Park is one of Canada's 44 national parks and park reserves. Whether you're an earlier bird or a night owl, the national park in Southern Saskatchewan provides an ideal prairie landscape. It's the perfect place to unwind, immerse yourself in nature, and recalibrate your life.
Enjoy the great outdoors on a campsite, or take part in hiking adventures by exploring trails. The solitude and breathtaking beauty of this national park will leave you in awe. Make time for the Ecotour Scenic Drive. It's about 20 km (around 12.5 miles) long and will take one to three hours to complete depending on your pace. 
Toronto to Stratford, Ontario
If there's one Canadian city most Americans have heard of, it's Toronto. Toronto, the capital of Ontario, is the fourth largest city on the continent. It's also home to the only authentic castle in North America. Casa Loma, located in midtown Toronto, is worth the visit. So, too, is the CN Tower, which is the biggest free-standing structure in the Western Hemisphere. The city also has citizens representing 200+ ethnic groups. 
While there's plenty to see and do in Toronto, why stop there? It's a good idea to include a Toronto-to-Stratford excursion while on your road trip to Canada. You must travel 150 km (about 93 miles ) west to get to Stratford. You'll see Victorian architecture and get to take in the live theater. Most Americans probably haven't heard of Stratford before. But when you come for a visit, there's a good possibility you won't ever forget it.
North Cape Coastal Drive, Prince Edward Island
If you haven't ever taken a road trip to Prince Edward Island, you don't know what you're missing. It's Canada's smallest province, but it sure offers a boatload of fun. Are you a foodie or do you like to indulge in the local cuisine when traveling? Check out the western peninsula. You can delight your tastebuds with the range of food available. 
Make time to visit the Canadian Potato Museum in the province. After taking in the sites and attractions at the museum, enjoy a meal at the onsite PEI Potato Country Kitchen. The menu has items like the chili topped baked potato, which features a baked potato, homemade chili, and cheese. Meanwhile, the pulled pork potato features a baked potato topped with pulled pork, cheese, and sour cream on the side. That's just a sampling, and all baked potato dishes are served with fresh-cut, homemade chips.
If you're intersted in a U.S. to Canada road trip this year, the options above will give you some ideas. The sky's the limit since there's so much to see and do. 
You'll want to ensure your vehicle is in good working order to avoid breakdowns. You'll also want to stay alert on the road since you'll be traveling a lot of miles and spending hours behind the wheel of your car. 
If you get into an accident, you must know what to do. In addition to reporting the accident, calling your insurer, and possibly even booking a rental car to complete your road trip, you'll want to contact a personal injury lawyer if anyone is injured. 
No one wants to consider accidents or injuries when on a road trip. But it's best to hope for the best while being prepared for the worst. You'll enjoy the journey and the destination a lot more when you've done everything possible to prepare for any possible issues.