Versatility and Diversification Taking Uday Sadhwani at the Front Line of the Non-Fictional World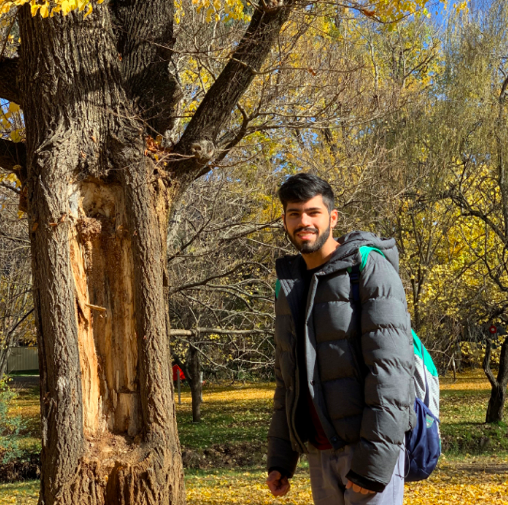 Books are the path to personal freedom.

~Oprah Winfrey
"Books are a man's best friend." "Books are a uniquely portable magic." "Books take you to new places."
We have all heard it before, and truth be told; only those who fully understand what books are capable of know that these statements are actually true. There is only a small population who knows that even though books are crafted from words of black and white, they have the power of making and breaking worlds. Through reading, a person is able to find himself lost, yet found, in a world that is seemingly unreal, but is fully existential in the reader's head.
Probably one of the reasons why people who read commit themselves to read forever is because of the diversity they find in genres. Horror, sci-fi, mystery, thriller, romance, war fiction, travel guides, memoirs, biographies, the list of how "many types of books" is endless!
Thankfully, there are brilliant authors who realize that the most important about penning down a book is the ignition of the connection between the book and its reader.
The Vision and A Himalayan Voyage are two spectacularly created books that completely check off the engagement, connection, and diverse frontiers. And it is all thanks to the mastermind, Uday Sadhwani!
VISION
Published on June 20, 2017, Vision is Uday Sadhwani's finest works, which was published by Notion Press. The book is a collection of poetry on life, nature, and a combination of the two, which was authored by Sadhwani when he was just 20!
From the journey of a man who starts his life by struggling and how he goes through various stages in life, the poetry beautifully captures every stance, move, and event that the individual has to face throughout the phases of life. It also provides a deep insight into how a person's mind works along with his actions and the emotional experience he experiences in every situation. The poetry also contrasts two of the world's most powerful sources; the brain and nature, and how a person envisions his life through a combination of both. 
A HIMALAYAN VOYAGE
Published on April 30, 2020, A Himalayan Voyage is a personal book that narrates the tale of Uday Sadhwani's adventures in the Himalayas.
Living in one of the most dangerous roads in all of Himalayas, Uday Sadhwani offers a first-hand experience in the book, where he ventures high in the Himalayas. Uday Sadhwani resides in the three most elevated villages of Himalayas, and the book provides a record of all the experiences that the author went through, exploring, and having the time of his life in the unprecedented spots. The book perfectly encapsulates the author's experience of urban life.
The book further discusses his excursions, experiences, and a portion of his most intriguing minutes in the Himalayas. In the end, the book discusses the authors' companions whom he lost mysteriously while trekking in the tricky mountains.
A Himalaya Voyage was also featured in the Amazon Bestsellers (Top 100) in the Travel Section.
ABOUT THE AUTHOR
Uday Sadhwani was born on October 28, 1996, in New Delhi, India. He was a high schooler at the Amity International School. He grew interested in writing when he was in school, where his friends would encourage him to make Hindi rhymes in different situations and on teachers.
His love for writing bloomed more when he was working as a writer in a media company named 'Quirkybyte' in India.
Currently, he is pursuing his Masters from RMIT University, Australia. Apart from being a writer, he is a cricketer and plays for his college!
Impacting Lives Will Always Come First – Avi Grondin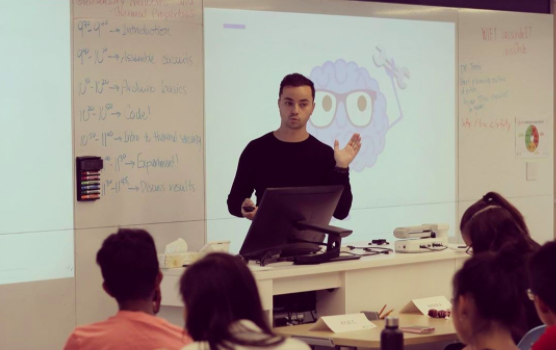 The purpose of human existence is to help other people reach their fullest potential in life. We are created unique, with varying degrees of light and awesomeness, to help others become better versions of themselves while we become ours. Avi Grondin, CEO of Variance Marketing, believes that human existence has grown over the centuries because humans became so good that they gave others the license to become better.
Avi Grondin has had speaking opportunities at the TedX stage in Canada and has been featured in some of the country's top business magazines, continually speaks of impact as the core of every social purpose. Avi reiterates that there is a need for every person to recalibrate their minds to become more impactful and more human-centric in their dealings. For Avi, the moment we shift our work's focus from being rich and accumulating wealth to impacting lives and changing the narratives of those around us, we become better humans and make way more money in the process. And the world is better for it.
In his TedX speech, Avi said that he has learned from his mother and his clients that creating positive impacts has ripple effects. The effects spread to different people at different times. There are too many people whose sole aim of doing business is to make money. While this is good, Avi points out; it isn't sustainable. It doesn't meet the core requirement of our purpose.
Avi will never agree that making profits comes before making an impact. He agrees that businesses should make money. What he disagrees on, he said during one of his speeches, is for the money-making process to trump the impact-delivering.
"Whenever I speak to people, young or old, I feel good, somewhat fulfilled. You know why?" Avi asks his audience. "It is because I know that I am impacting lives, helping people see the light in themselves, helping them get better," he says.
 Avi is a serial entrepreneur with years of experience growing businesses. His marketing agency, Variance Marketing, has been at the forefront of helping many small and big companies make the most of their marketing. Avi says he offers value and makes an impact through his company when he creates and delivers marketing strategies to his clients.
'The work that I do as a marketer is impactful. While many may see it as making sales, it goes beyond that. We not only improve sales; we also help the customers with the valuable content necessary to nurture their prospects. It is a win-win situation for all parties involved," Avi says.
Avi is also delving into the retail cannabis space and sees his new dispensary chain, ModernDay Cannabis, as another way he can impact people's lives. 
"For every tree we buy, we plant trees," Avi said about his new cannabis business. The savvy businessman, 24, has made it his life's work always to give back, and make an impact with whatever he does. It is still about making the world better."
To follow Avi Grondin's journey and get first-hand info, click his covers on Instagram, facebook and LinkedIn today!