Want to make your Instagram Overnight Success? Read this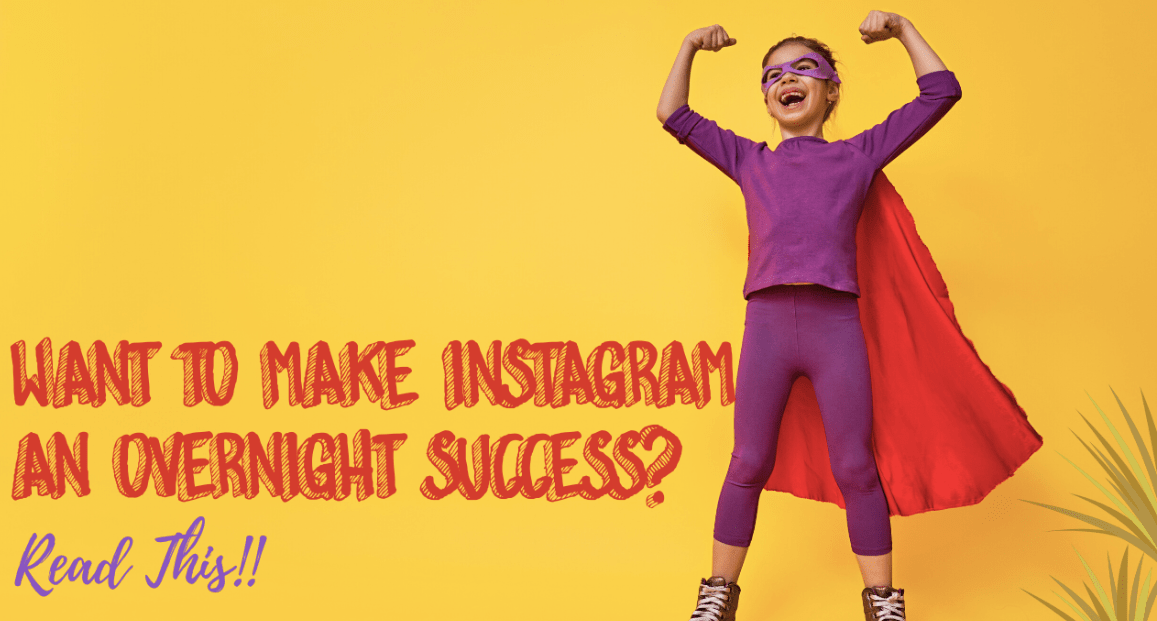 Just being on Instagram is not everything you have to do to be successful in it. The present number of users goes up to one billion (active users per month) and still growing. This number is enough reason why you need to do things in your own unique way to get results that others are not. To actually help your business reach the skies, you will have to be really creative.
Even if it is a visual application, it does not mean sharing high-quality photos will be enough. There is much more to it. There is no manual that gives you the secret to being successful on Instagram. But here we share our experience with you, which will surely help you join the dots more effectively:
1. Communication is the key
Always remember Instagram is a social media platform. There's no 'social' without communication in it. How will your followers find you on Instagram if you don't tell them about your arrival? Thus, the first step must be to announce your Instagram-arrival on all the other social media platforms like Facebook, or Twitter. However, make sure your announcement is well-strategized and justifies your presence. Express your audience what they can expect from you and more.
2. Treat it as a task
Your Instagram profile is not something you should handle on the go, post whatever and whenever and then to grow. It is a legit job. There are strategies that must be drafted and gameplan that must be followed. Do everything that you can to engage with your audience. Buy likes,views and comments to populate the IG profile. From creative posts and quirky captions to HD pictures. If possible, you can also hire someone who has in-depth knowledge about Instagram. If you wish to excel, make it a priority not a run-of-the-mill.
3. Have precise ideas
Continuing the previous point, you must have a kind of editorial plan. For instance, you can bracket your posting in a genre, sort out the captions and other basics. Nothing beyond that. At the same time, you can circle out the hours at which you will schedule your posts. However, make sure you don't overcrowd your account with 10 posts in a day. The number of posts you make per day must depend on your end goal. But before that, you must ensure that you have a working plan to follow, which covers the same.
4. Incorporate the best hashtags
All of us are aware of the credible history of hashtags and its extraordinary capacity to increase your visibility. However, you will be able to gauge the maximum benefits only when you use the right hashtags. They need to be precise and will help your brand to reach out to more and more people. It must not be very common because otherwise the competition will be very high and your chances to appear at the top will be grim. Thus, filter the right hashtags for your business and make the best use of it.
5. Conduct contests
This is probably one of the best ways to come out and shine on Instagram. All you need to do is conduct contests that will interest your audience and trigger conversations. You can simply ask your audience to tag someone in the comment section or request a follow back. In return, you can offer your product, a promo code especially for the winner or anything that is worth the effort. This will help you reach more and more people and interact with your audience. You also launch a specific hashtag of yours and mint a contest upon that. Again, it all comes down to your creativity.
6. Influencer marketing
For all those who do not know what this is, buckle up! It involves you to partner with influencers, who are online celebrities, with a huge follower base. Now since your Instagram army is yet not as strong as theirs, they help you to reach out to more and more people. They can also motivate their followers to buy your product via a promotion on their profile. If proposed, they can vouch for your brand and act as your brand ambassadors. In return, you can pay them either in money or in the form of your products or anything else that makes you win the bid.
There is nothing like overnight success on Instagram. You need to put in hours of hard work and slowly, but steadily, the results will begin to show. However, it is important you put in the hours doing the right things. This was a quick guide to steer you in the right direction.
Fitness Dating Brand, FITFCK, Expand Into Influencer Management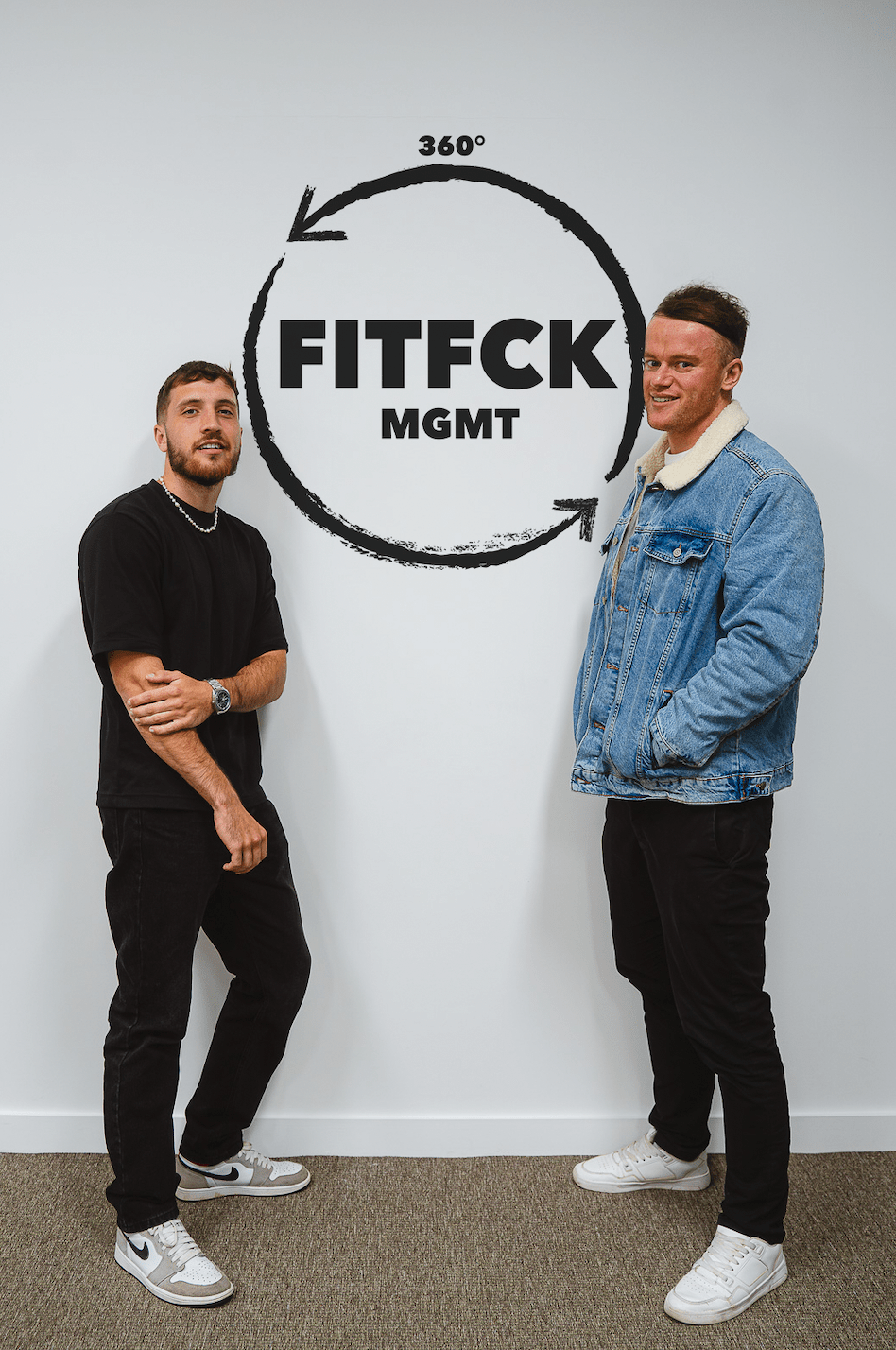 Fitness dating brand, FITFCK, recently announced the launch of their management company "FITFCK MGMT". The company, which recently announced the launch of its £5m A Round investment raise is looking to expand on their brand growth by offering content creators of all niches and brands a full 360 lifestyle management service.
Rebranded in March 2022, the recently featured BBC News company has emerged as the leading brand for gym goers that are looking to make new connections – whether through IRL fitness dating events or online dating experiences. To accompany its strong digital product suite, FITFCK is now developing a series of consumer products to further enhance their brand power, with the most recent being a holistic management company for content creators and brands.
FITFCK Founder and UK Government Enterprise Advisor, Jamie says: "Having worked closely with content creators for the last eighteen months since our relaunch, this addition made nothing but complete sense to me. As a management service, you should be looking at improving all angles of your clients life – not just quick brand deals for a few quid. We are looking to offer a 360 lifestyle approach where we assist our clients with everything from their income, branding, business advisory, PR, legalities and more – all under the FITFCK brand umbrella."
To continue its ruthless chase of becoming the largest omni-channel community for dating, relationships, casual meets and friendships, FITFCK will be looking to embed the management service into members of their ever growing community which already includes a number of high profile content creators.
The first creator to be signed under the label is Santino Valentino, a fitness content creator boasting over 70,000 followers across platforms. Valentino states; "I have known Jamie for a few months now and have felt nothing but constant support from himself and the rest of the FITFCK team. Having seen where they have taken the brand in such a short space of time, I am hoping they can do the same for me. I am really looking forward to seeing where we can take this whilst learning under Jamie and Callum simultaneously"
FITFCK MGMT athlete manager Callum Roberts added: "At the core of every FITFCK movement is the care we have for our community. This ethos is something that we will be looking to reflect in the management company. Hyper-focused care for our clients where they know they feel valued and at ease with us. We are not looking to just improve our client's income, we are looking to improve their lifestyle"
If you are looking to work with FITFCK MGMT, you can contact the team at support@fitfck.co.uk for more information.