Want to make your Instagram Overnight Success? Read this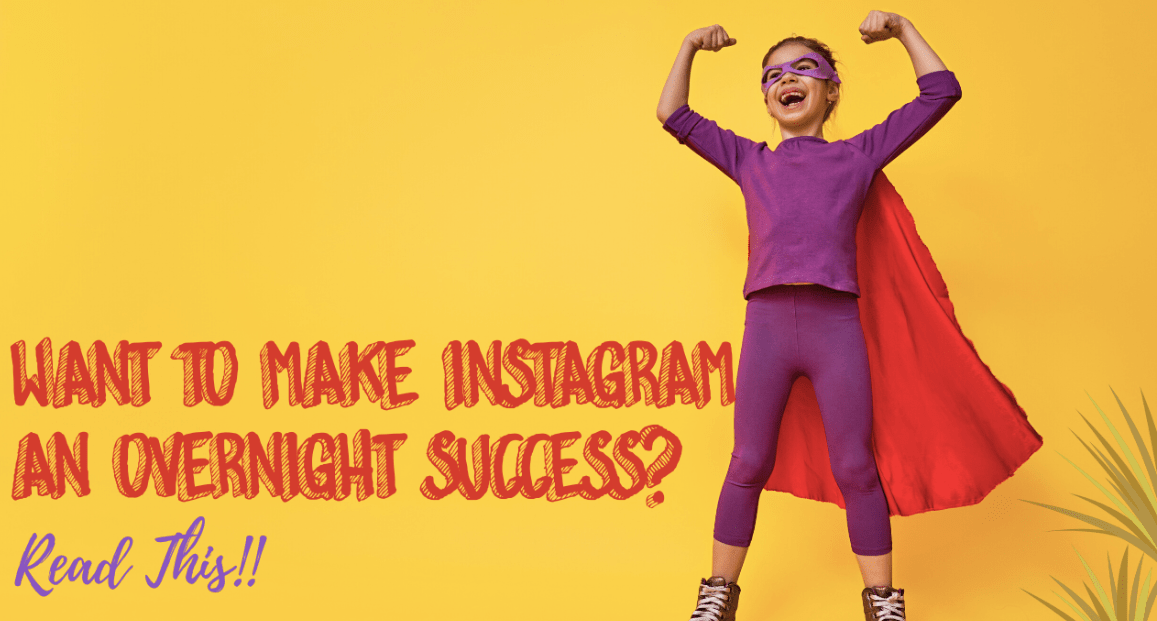 Just being on Instagram is not everything you have to do to be successful in it. The present number of users goes up to one billion (active users per month) and still growing. This number is enough reason why you need to do things in your own unique way to get results that others are not. To actually help your business reach the skies, you will have to be really creative.
Even if it is a visual application, it does not mean sharing high-quality photos will be enough. There is much more to it. There is no manual that gives you the secret to being successful on Instagram. But here we share our experience with you, which will surely help you join the dots more effectively:
1. Communication is the key
Always remember Instagram is a social media platform. There's no 'social' without communication in it. How will your followers find you on Instagram if you don't tell them about your arrival? Thus, the first step must be to announce your Instagram-arrival on all the other social media platforms like Facebook, or Twitter. However, make sure your announcement is well-strategized and justifies your presence. Express your audience what they can expect from you and more.
2. Treat it as a task
Your Instagram profile is not something you should handle on the go, post whatever and whenever and then to grow. It is a legit job. There are strategies that must be drafted and gameplan that must be followed. Do everything that you can to engage with your audience. Buy likes,views and comments to populate the IG profile. From creative posts and quirky captions to HD pictures. If possible, you can also hire someone who has in-depth knowledge about Instagram. If you wish to excel, make it a priority not a run-of-the-mill.
3. Have precise ideas
Continuing the previous point, you must have a kind of editorial plan. For instance, you can bracket your posting in a genre, sort out the captions and other basics. Nothing beyond that. At the same time, you can circle out the hours at which you will schedule your posts. However, make sure you don't overcrowd your account with 10 posts in a day. The number of posts you make per day must depend on your end goal. But before that, you must ensure that you have a working plan to follow, which covers the same.
4. Incorporate the best hashtags
All of us are aware of the credible history of hashtags and its extraordinary capacity to increase your visibility. However, you will be able to gauge the maximum benefits only when you use the right hashtags. They need to be precise and will help your brand to reach out to more and more people. It must not be very common because otherwise the competition will be very high and your chances to appear at the top will be grim. Thus, filter the right hashtags for your business and make the best use of it.
5. Conduct contests
This is probably one of the best ways to come out and shine on Instagram. All you need to do is conduct contests that will interest your audience and trigger conversations. You can simply ask your audience to tag someone in the comment section or request a follow back. In return, you can offer your product, a promo code especially for the winner or anything that is worth the effort. This will help you reach more and more people and interact with your audience. You also launch a specific hashtag of yours and mint a contest upon that. Again, it all comes down to your creativity.
6. Influencer marketing
For all those who do not know what this is, buckle up! It involves you to partner with influencers, who are online celebrities, with a huge follower base. Now since your Instagram army is yet not as strong as theirs, they help you to reach out to more and more people. They can also motivate their followers to buy your product via a promotion on their profile. If proposed, they can vouch for your brand and act as your brand ambassadors. In return, you can pay them either in money or in the form of your products or anything else that makes you win the bid.
There is nothing like overnight success on Instagram. You need to put in hours of hard work and slowly, but steadily, the results will begin to show. However, it is important you put in the hours doing the right things. This was a quick guide to steer you in the right direction.
How decision making lead to progress for Nick Mocuta, a self-made millionaire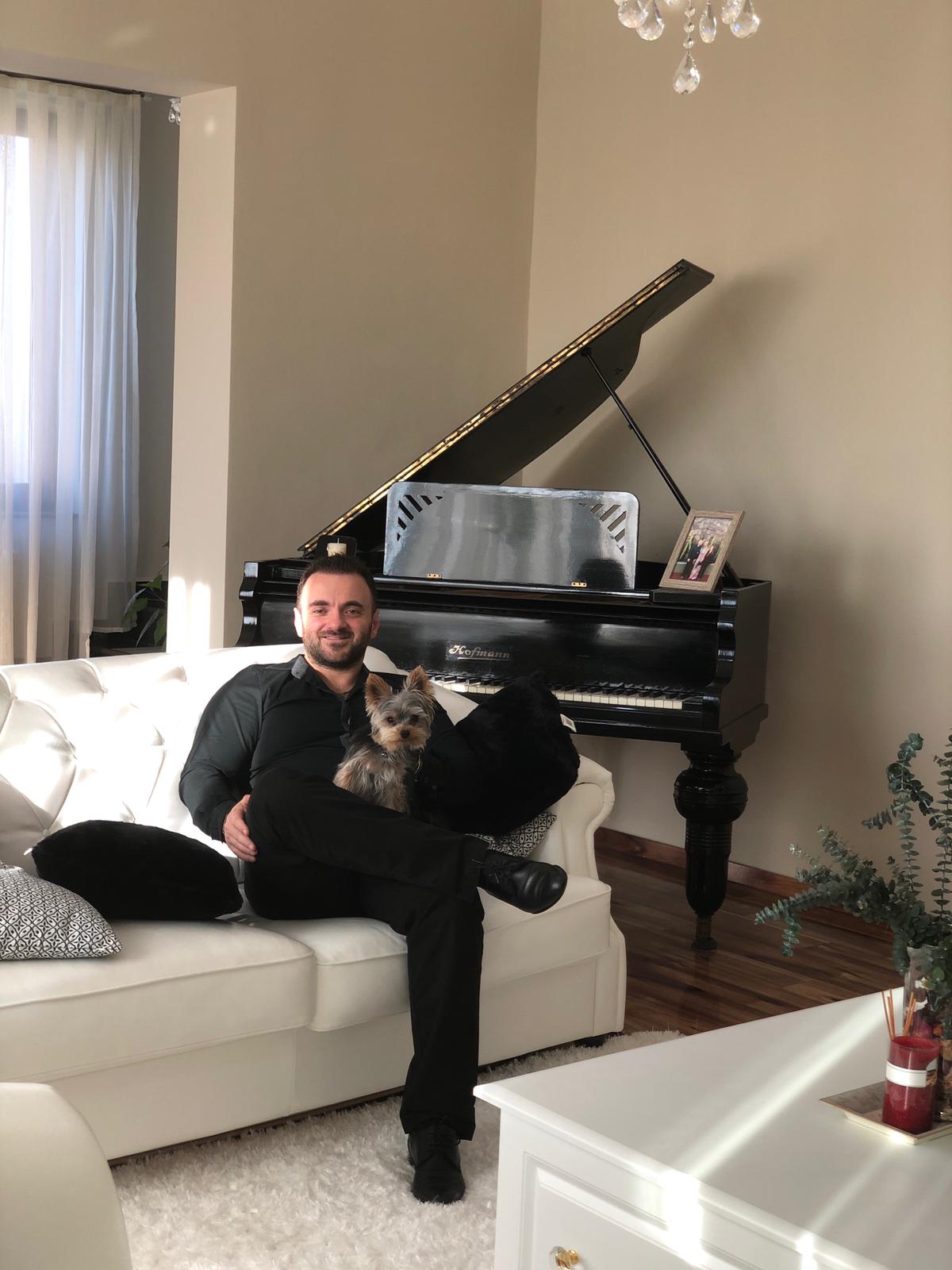 Nicusor Rafael Mocuta popularly known as Nick Mocuta was born in Romania in 1984. Currently having a double citizenship, Romanian and American. Nick Mocuta is a self-made millionaire who has been an inspiration for thousands of people. His work ethics and decision-making ability has served him great success. Currently, he is working as a Business owner and has been selling on amazon for the past 7 years and manages several Amazon and Walmart stores for people that wish to sell on these platforms. He has been able to help more than 200 people to start selling on Amazon and now on the Walmart marketplace as well.
Nick completed his graduation at the age of 21 and decided to move to the United States of America with big dreams in his eyes, but only having 500 Dollars in his pocket. He lost one-fifth of it to his first cab ride in the city of Los Angeles. His initial days were very struggling he has to spent every penny very carefully and was not even able to find himself a shelter and therefore have to sleep on benches in public parks.
After able to save a few dollars by doing small wage jobs, he was able to move into an apartment on rent. Further, he was attracted by the Real Estate market, So he started learning and digging more about it, Mocuta decided to get his Real Estate Broker License. After working in this industry for some time until he realizes the booming of the E-Commerce market when he changed his path and decided to try his luck in Amazon selling.
It wasn't that easy to get into a completely different market, it came as a challenge to him which he gladly accepted. He began sailing on Amazon and keep improving his techniques and skills until he becomes the master of online selling. Selling on Amazon is a skill that most people look forward to acquiring but only some of them are successful. In a few years, his hard work and dedication started paying off and he rose to accumulate massive success. It requires intellect, wise decision-making skills, and a lot of patience. Fortunately for Nick, he honed all of these skills and now provides online consultations to those who seek help. Through his program, he provides several services where every need of their client is taken care of. From hunting profitable items to listing them down, Nick makes sure his client does not face any difficulties so he manages it all by himself.  Over the past years, he has maintained a vast record of clients – all praising the quality of his service and his dedication towards it.