What to Look for when Buying your First ever Condos in Toronto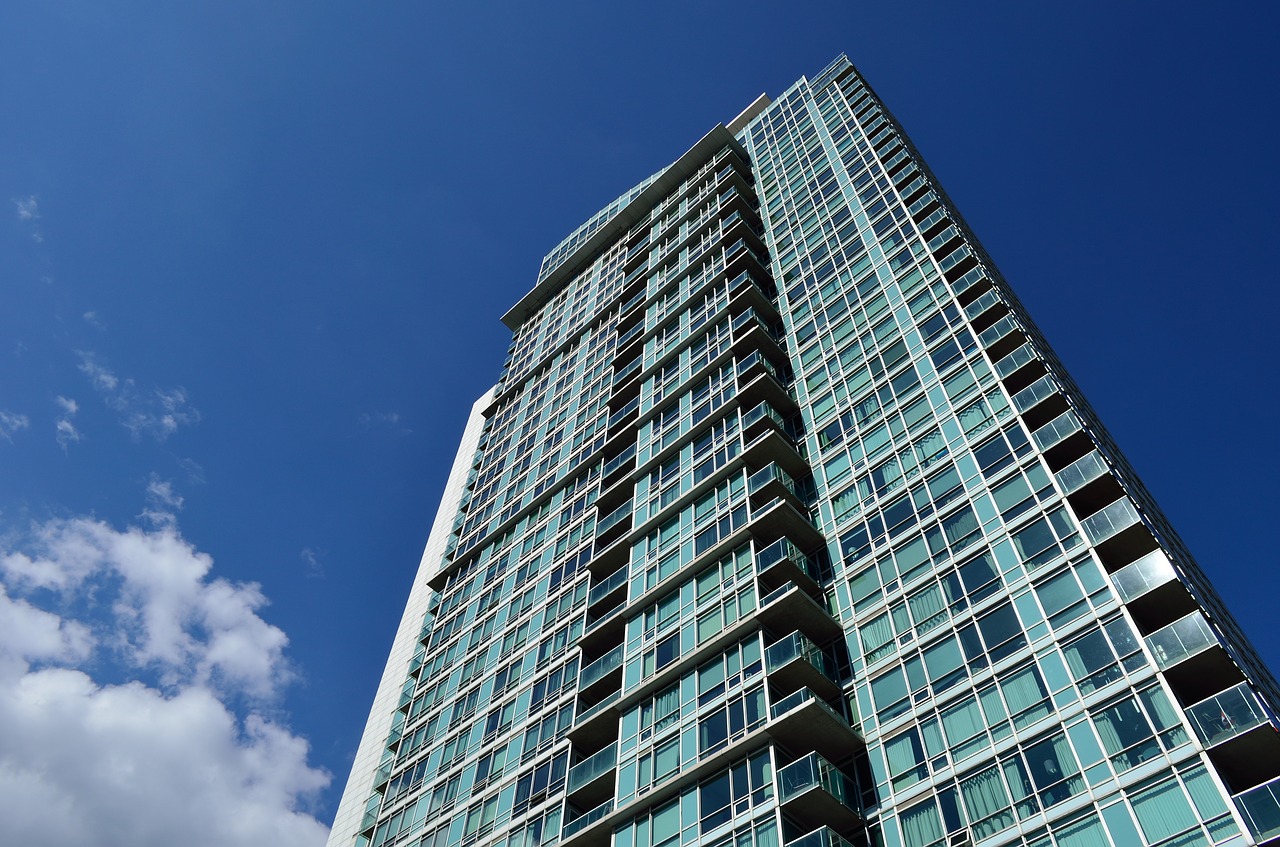 Looking to buy your own Condo in good old T-Dot? Chances are, your experience will be different because its not a townhouse in the first place. Condos in Toronto are located in some of the city's unique districts giving the resident a unique viewpoint and a vantage point.
Yorkville, Bay Street, City Place, King's Street, Etobicoke and the Toronto Waterfront are unique locations. And before you think of buying one, consider the following factors in mind before you embark on the purchase journey.
1. You need to gather more money than you need to catch a down payment
When you are going to buy a home, you must keep in mind that a down payment is a must otherwise it is a no-no situation. Paying a suitable amount for down payment helps speed up the condo acquisition process.
When buying a condo in Toronto, you will need 5% for reselling the condo and 20% for pre-constructed condos in the final purchase price. If there are unsold condominium units coming close to the project's finishing date, builders at times accept reduced down payments.
But it is preferable to have more than the minimum percentage of the ideal purchase price because your preference might change. Paying for a pre-constructed condo is more expensive than one that already exists.
2. Keep some money for the closing costs
There are costs when it comes to closing a real estate acquisition, known as 'closing costs.' In Canada, buyers cannot lump these costs in their mortgage as they are required in cash.
Here are the possible costs that are due when buyers close in on a condo:
Land transfer tax (for the purchase of condos on resale).
Municipal tolls.
Notary fees (lawyer's charges).
Condo home inspection fees.
Prepaid condo fees covering the first month's balance.
Prepaid municipal tax.
Appraisal fees for lender or banks (when buying resale condos).
There are also post-closing costs, such as:
Connection fees for services and utilities (water, internet, gas, phone).
Moving expenses (cost for shipping the goods).
First maintenance charges on cooling & heating systems.
They don't cost considerably but they add up quite fast.
3. Organize the necessary documentation
Before you sign a mortgage, you need to validate your information and show the necessary documentation.
That being said, most lenders prefer seeing your proof of income and your official letter of employment, as well as your last two years' tax papers and bank statements of the last two months.
They are easy to get but take a lot of time when collecting them.
4. Lower your debt burden
That is a problem most first-time condo buyers overlook. Debt ratio is the ratio of one's debts to their gross income. This is used by lenders to check a buyer's credit worthiness and the level of risk when approving a lease or mortgage.
When debt load is low, the mortgage rates one gets will be much better.
For those having large debts, they must pay their bills each month timely and work towards an established income. Consulting a debt specialist also helps as a person can consolidate their debts to raise their monthly cash flow & pay less in interest.
5. Check and improve credit score
This is a person's first impression in purchasing a condo when interacting with banks and lenders. It exhibits to lenders how much debt they have and how can one pay them off.
A low credit score can hurt a mortgage's interest rate when purchasing a condo. Debt or no debt, that score can get low. Reasons are:
Poor credit utilization.
Opening and closing numerous credit accounts constantly.
Debt ratios are unbalanced.
Untimely payments.
Non-awareness of a bad credit mark.
People can check their credit score without cost by ordering a copy of their credit file via mail from either Equifax Canada or TransUnion Canada after filling out their relevant questionnaires.
6. Using mortgage brokers to get better rates
A mortgage broker is the first person to contact when buying a property. They are experts at finding the right mortgage as per a buyer's specific situation. In fact, they also have access to lending companies in a manner that buyers don't get.
Lending companies specialize in residential mortgages and do not offer services that a bank does. They do not interact with the public as not only do they not have any overheads but have rates better than what banks offer.
Buyers will face the following challenges when shopping around for mortgages themselves:
Finding the best rates can become hard
A lot of time will be consumed in appointments.
Mortgage brokers offer free services and get a commission once the deal is signed at no extra charge to the buyer. In fact, buyers face no drawbacks in using them.
7. Take help from real estate specialists
Always find a realtor you feel are honest because they help you find the best property at the best price. The realtors take their commission from the sellers and not the buyers.
When buying a pre-constructed condo, realtors can help buyers catch reduce down payments, get upgrades at the same costs, ability to get valuable storage units and park spaces as well as reviewing the contract for negotiating better terms.
Do not forget to hire a home inspector when buying a resale condo.
8. Never buy a condo just for the view
Do check for amenities you need, the facilities you need and accessibility to work when you are buying a condo. Do not forget to ask yourself if you really need a condo?
Toronto is unique because it has more apartments and condos per square foot in North America (more than New York). Such helped the city combat a massive urban sprawl. If you are looking for Affordable Condo in Toronto Visit Toronto Condo Team right away.
Samuel Leeds Buys Shares In Property Tribes; Says He Wants To Make It Better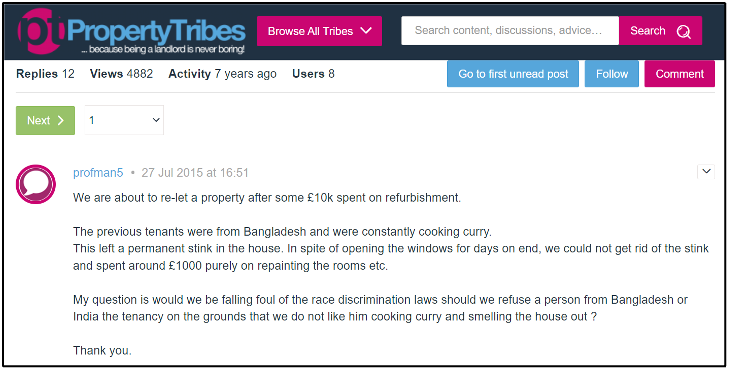 People in UK property circles may be familiar with the very public dispute between former MTV presenter, property investor, and community manager of the company Property Tribes, Vanessa Warwick, & property investment trainer and owner of the company 'Property Investors', Samuel Leeds; as Leeds has accused Warwick of assisting with racism and discrimination against ethnic minority tenants. In recent news, Samuel Leeds was reported to have bought a 35% share of the company Property Tribes, making him officially now a person of significant control at Property Tribes.
Warwick established Property Tribes to accumulate wisdom from various property owners and landlords to create a place of guidance for people in the industry to do business better. According to the company,
"We wanted to create a free use, safe, and agenda-free place for landlords to get information from a "hive mind", not a singularity, so that they could learn and grow their property business."

However, in one of his recent videos, Samuel Leeds pointed out blatant support of racism in some of the advice coming from Warwick herself. As one of the landlords asks on the forum – if they would be implicated by the race discrimination laws in the UK for refusing tenancy to Bangladeshi families as the landlord is not fond of the smell of their staple food, curry; Vanessa Warwick herself is seen advising against mentioning the reason for said refusal, thus averting the legal repercussions altogether.
In the video, Leeds points out several more situations where Warwick has behaved in a racist manner. In fact, she has become a new advisor on the panel of the UK's Property Redress Scheme and has been under criticism in their forum as well for supporting discrimination against ethnic minorities.
Warwick also expressed strong disapproval of Leeds as a property trainer citing the reason that his students came from the "vulnerable" demographic. Leeds called out the racist mindset in this reasoning, as in reality, his students predominantly come from ethnic minorities and don't fall in the "vulnerable" category. He began drawing attention to the issue over his YouTube channel and his website, and ended up facing severe disparagement from Warwick and her followers. Leeds finally sued Warwick for defamation and she brought a counter lawsuit for six-figure damages.
In an attempt to put an end to the battle once and for all, Samuel Leeds reports to have bought a share, 35% to be exact, of the company, Property Tribes. Even though he is only a minority shareholder and will have limited control, Leeds believes he can make a difference in "cleaning up the company" and reduce racism in the forum.
He jokingly adds,
"Because they trolled me, I wanted to at least get paid… Like Michael Jackson did to Eminem."
Leeds pledges that any money he makes off this transaction will be donated to charitable organisations that tackle racism and online bullying. In addition, Leeds will donate an extra £50,000 to organisations that fight hatred in the UK. With this move, he is determined to take a strong stand against all discriminations in the property sector or any other industry.