What to study for an understanding of the human nature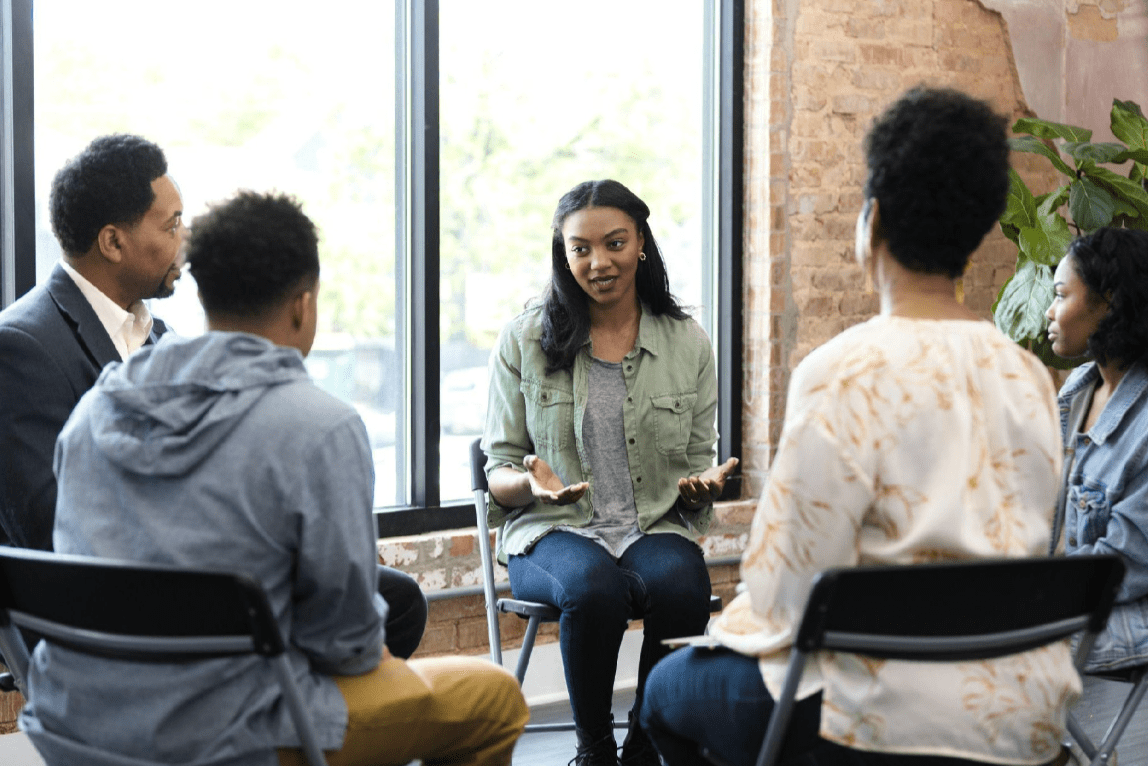 Human nature is complex and difficult to decipher. However, understanding human nature can help us make better individual and collective choices. If you are interested in understanding human nature, there are certain fields of study dedicated to human history, behaviors and relationships. This blog post will explore some of these fields and why they are important to us as human beings. 
Why should you understand human nature?
There are several reasons why you should understand human nature. Some of the most important include the following.
Key to communicating well 
One of the most important aspects of human nature is understanding how people communicate. This is essential in every area of life. By understanding human nature, we can better understand why people say what they do and how we can respond in a way that leads to productive conversations.
Tolerance and diversity 
In a world where we are increasingly connected, it is important to understand and accept the diversity of human nature. We must be tolerant of different cultures, races, religions and beliefs to live harmoniously. By understanding human nature, we can learn about our differences and similarities and how to respect and appreciate the differences that make us unique.
Better decision-making 
In a world full of choices, it is important to be able to make informed decisions. Understanding human nature can help us understand our own decision-making process and how we can make better choices for ourselves and for the world around us. We can study the behavioral patterns of the societies that existed before us to form our own set of values and structures.
Historical evidence
Human nature can also be studied by looking at the historical evidence of our ancestors. We can learn about their cultures, customs and beliefs to understand how they lived and how they interacted with the world around them. This knowledge can help us make better decisions in our own lives and give us a greater understanding of the human experience. 
Self-development 
Understanding human nature can help us develop as individuals. We can learn about our own emotions and how to manage them better. We can also understand the emotions of others and how to communicate with them more effectively. 
Less prone to psychological misjudgment 
Understanding human nature makes us less prone to psychological misjudgment. We can see the world more clearly and objectively, and this helps us make better decisions in our lives. We become less critical and judgmental of the actions and values of people different from us as we now have a better understanding of who they are.
Ability to recognize manipulation 
By understanding human nature, we also become better equipped to recognize when we are being manipulated. We can see through false pretenses of people who want to control us and our decisions. We can learn how to stand up for ourselves and protect our own interests.
A greater sense of empathy 
Finally, understanding human nature can help us develop a greater sense of empathy. We can see the world from other people's perspectives and understand their experiences. We can feel compassion for others and work towards making the world a better place for everyone.
Key aspects of human nature 
The key aspects of human nature can be observed through our most basic needs, which are discussed below.
Physiological needs
The first and most basic need of human beings is for physical necessities. This includes food, water, shelter and clothing. All other needs are secondary to these basic needs.
Safety and security 
After our physical needs are met, we then have a need for safety and security. We want to feel safe from harm and secure in our environment. We need to know that our basic needs will be met and that we will not be in danger.
Belonging and love 
Once we feel safe and secure, we then require belonging and love. We want to feel accepted and loved by others. We want to feel like we belong to a group or community.
Esteem 
After we feel like we belong and are loved, we then need to feel good about ourselves. We need to feel respected and have a sense of self-worth. We need to feel like we are valuable members of society.
Self-actualization 
Finally, once all of our other needs are met, we can focus on self-actualization. This is the need to reach our full potential as human beings. We want to be the best that we can be and do the things that make us happy.
Spiritual 
Some people also believe that human beings have spiritual needs. This is the need for a connection to something greater than ourselves. We need to feel like we are part of something bigger and that our lives have meaning and purpose. 
What to study if you are interested in human nature 
By understanding human nature, we can learn how to interact better with people and also how to better ourselves. Here's what to study if you are interested in human nature.
Anthropology
Anthropology is the study of human beings and their cultures. It can help you understand the different aspects of human nature and how they have developed over time. Anthropology is interested in studying humanity – our biology, societies, and past and present languages. 
Psychology 
Psychology is the study of the human mind and behavior. It can help you understand why people think and behave the way they do. Psychology tries to understand our mental processes and how they interact with our environments. 
Sociology 
Sociology is the study of human social relationships. It can help you understand how people interact with one another and how societies function. It focuses on human behavior, patterns of social relationships such as the three types of friendships, and social interactions. Spring Arbor University's Bachelor of Social Work delves deep into this area and offers an inclusive, Christ-centred program entirely online.
Social work 
Social work is a profession that helps people improve their lives. It can help you understand how to help people in need and make a difference in your community. Social work studies how we can deploy resources to help the most vulnerable in society. 
Criminology  
Criminology is the study of crime and criminals. It can help you understand why people commit crimes and how to prevent them. It also attempts to understand what predisposes certain people to crime. 
Development economics  
Development economics is the study of economic development. It can help you understand how to improve the economic and fiscal lives of people in developing countries.
Etymology  
Etymology is the study of the origins of words. It can help you understand how language has evolved and how it can influence human behavior.
Gender studies  
Gender studies is the study of gender and its effects on society. It can help you understand how gender roles influence people's lives and how to create an equal society.
Law and human rights 
Laws are the rules, norms and conventions that govern human conduct. Human rights is the study of the rights to which every human being is entitled. It can help you understand why everyone acts the way that they do and why our criminal justice system is the way that it is. The study of law also helps us to see our evolution as a people. 
International development 
International development is the study of how to improve the lives of people in developing countries. It can help you understand how different countries can work together to improve the world.
International relations 
International relations is the study of the relationships between different countries. It can help you understand how different countries interact with each other and how to create peace and cooperation.
Political science 
Political science is the study of government and politics. It can help you understand how governments work and how to make them more effective.
History 
History is the study of the past. It can help you understand how human beings have developed over time and how different cultures have influenced each other. 
Philosophy  
Philosophy is the study of the nature of reality and human existence. It can help you understand the big questions in life and how to think about them in a deep and meaningful way. 
Theology  
Theology is the study of religion. It can help you understand different religious beliefs and how they can influence people's lives. 
Human nature is complex and has been studied by many different disciplines. Each of these disciplines can help you understand different aspects of human nature. By studying them, you can better understand yourself and the world around you.
Basic skills you need to excel in these fields 
In order to successfully study human nature, you need to have some basic skills, including the following.
Inquisitiveness  
To understand human nature, you need to be curious about it. You need to be willing to ask questions and look for answers.
Critical thinking 
To really understand human nature, you need to be able to think critically about it. You need to be able to examine evidence and arguments carefully and come to your own conclusions.
Open-mindedness 
To understand human nature, you need to be open-minded. You need to be willing to consider new ideas and different points of view.
Data analysis
To understand human nature, you need to be able to analyze data. You need to be able to find patterns and make connections.
Communication 
To understand human nature, you need to be able to communicate with others. You need to be able to share your ideas and listen to others to gain new insights about issues.
Self-awareness 
Lastly, you must be self-aware as a student of humanity. You need to observe yourself and how you relate to the world, make comparisons and draw conclusions. 
No matter what specific area of study you choose to focus on, understanding human nature is essential for anyone who wishes to work effectively with others. 
Violation of US election rules: Abrahim Tahir Javed under serious investigation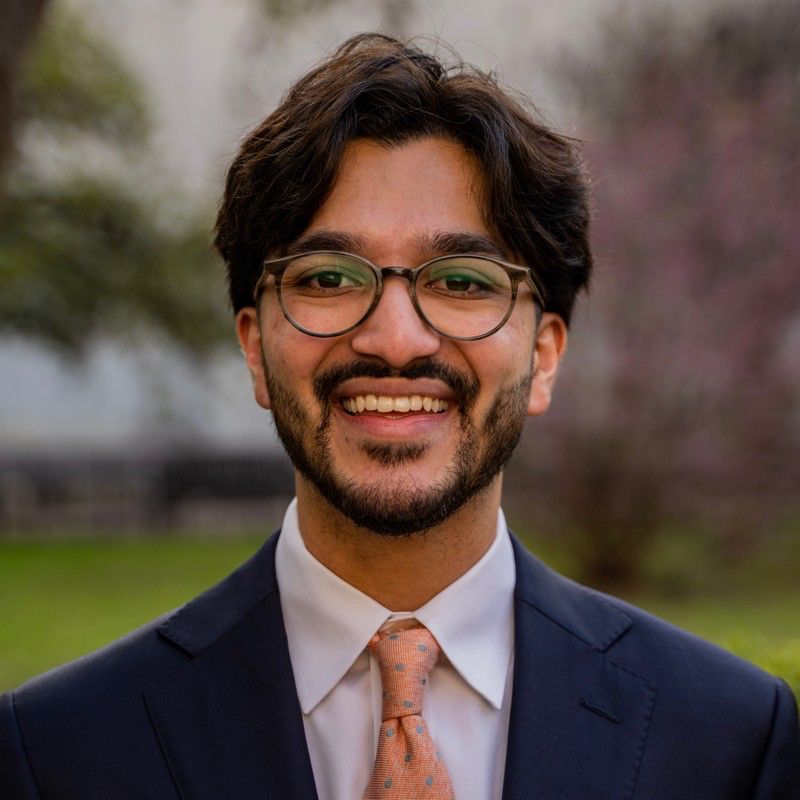 By Our Reporter 
TEXAS: The Texas Ethics Commission has confirmed its investigation of Abrahim Tahir Javed for accepting unauthorised campaign contributions and for failing to file a campaign treasure appointment in violation of the election rules. 
The Texas Ethics Commission says it's investigating Abrahim Tahir Javed under case number SC-32309260 where the candidate was alleged to have failed filing a treasurer appointment in violation of Section 252.001 of the Election Code; and knowingly accepted campaign contributions of authorized campaign expenditures at a time when campaign treasurer appointment was not in effect in violation of Section 253.031.
Abrahim Tahir Javed, born and raised in Beaumont, Texas, is running to become the Commissioner for Fort Bend County, Sugar Land, Texas. He is the son of Muhammad Tahir Javed, the Texas businessman who was recently sacked by Pakistan's prime minister Anwar-ul-Haq Kakar from the position of Overseas Investment Advisor after Javed's previous fraud convictions in the United States came to the surface.
Investigation by the Texas Ethics Commission is not the only issue Abrahim Javed faces. 
Abrahim Javed, a 24 year old recent college graduate, moved to Fort Bend County from his longtime home of Beaumont, Jefferson County in October, according to public records, a few weeks before the filing deadline for running for public office in the upcoming primary elections. Public records show Mr. Javed was issued a new driver's license on October 1, 2023 with a conflicting Fort Bend address – just a few weeks before one could file for running for office.
The law is clear. Texas Election Code Section 141.001 explains that for someone eligible to run for office in Texas must (1) "have resided continuously in the state for 12 months" and (2) in the territory from which the office is elected for six months immediately preceding the filing deadline for the upcoming primary election. The filing deadline is December 11, 2024. To meet the six-month residency deadline, a candidate must be a resident of that precinct by June 11, 2024.
According to Public Records and Sources, Mr. Javed filed an "Appointment of Treasurer" form on September 25, 2023. On this government document, Mr. Javed listed "14415 Castlemaine Court, Sugar Land, TX 77498." From a simple search, the address that Mr. Javed listed actually belongs to that of a local political operative Haroon Mougal who has been the subject of numerous Texas Ethics Commission investigations already. 
Public records from Mr. Javed's actual home in Jefferson County indicate that he was still registered to vote there as late as in September 2023. Another glaring discrepancy on governmental forms and documents now relates to Mr. Javed's voter registration forms. After his recent move to Fort Bend County, his voter registration is now listed at 11826 Matagorda Ln, Sugar Land, Texas. There are multiple discrepancies on legal documents that Mr. Javed has filed with the government claiming various parts of his new residency status in Fort Bend County, but ALL of them well after the June 11th residency deadline. According to sources, Mr. Javed is also telling residents that he has been a long-time resident of Fort Bend County when that is clearly false and evidenced in his voter registration, social media accounts, and more that he has always lived in Beaumont of Jefferson County, Texas until he decided to move to Fort Bend County a few weeks ago to run for office.
The story of felonies and fraud begins much earlier with the father of Abrahim Javed, a formerly convicted felon Muhammad Tahir Javed. According to the court records of Texas, Tahir Javed was sentenced to five years of deferred probation for felony theft. He was then sentenced for five years but only served half of that term. Authorities in Texas had prosecuted him for theft and a minimum sentence for felony starts from a year. After his theft sentence in 1994, Tahir Javed focussed on business and with help from his brother he progressed and went on to set up several companies. Texas Jefferson County's District Criminal Court data records Muhammad Tahir Javed's felony theft as Cause: 56447; offence date: 25 September 1990, Beaumont Tx; filing date: 5 November 1990; offence description, theft by receiving; probation amount: 5; and description: P/G Judge; and Deferred Completed: 28th of March 1994."
Again, in July 2017, Javed was warned of criminal prosecution, seizure or injunction by the Food and Drug Administration (FDA). The warning was issued over his Royal Smoke LL, an online purveyor of tobacco and tobacco related products. At the same time, Royal Smoke was subjected to government intervention.
"FDA has determined that Royal Smoke products are misbranded…because you sold these products to persons under 18 years of age," an FDA warning letter to Javed said. Javed Tahir was additionally cautioned against labelling and advertising outside the scope of the law and barring corrective measures could face criminal prosecution. Tahir Javed describes himself as a Pakistani American entrepreneur, investor, business magnate, and philanthropist on his social media profiles.
In 2018, Muhammad Tahir Javed stood in US Primary Elections to represent Texas District 29 in Congress. His campaign manifesto stated that he "understands the problems facing the district and the country, and the experience and desire to get things done". He had sought to replace Democrat Gene Green, who had served as the Texas District 29 Rep since the district was created in 1993. He lost the election to the veteran Democrat candidate. Muhammad Tahir Javed lost by a double-digit margin to now Congresswoman Sylvia Garcia.
At that time, Muhammad Tahir Javed announced to run for the Fort Bend County Precinct 3 Position before his son, Abrahim Javed did. However, he was also slapped with a Texas Ethics Commission investigation – case SC 32306211, causing him to back out. In that time frame, Muhammad Tahir Javed was appointed by the interim caretaker Prime Minister of Pakistan to a government post that was then immediately revoked a few days after its inception due to the failure of Muhammad Tahir Javed disclosing his criminal history in the US. There was even an attempt to influence the Jefferson County Clerk's office to provide an unverified and unsubstantiated letter to the Government of Pakistan falsely claiming that Javed did not have any criminal history. However, that attempt failed and Pakistan premier Kakar sacked him.