Why LVT Flooring Is Gaining Popularity In The Commercial World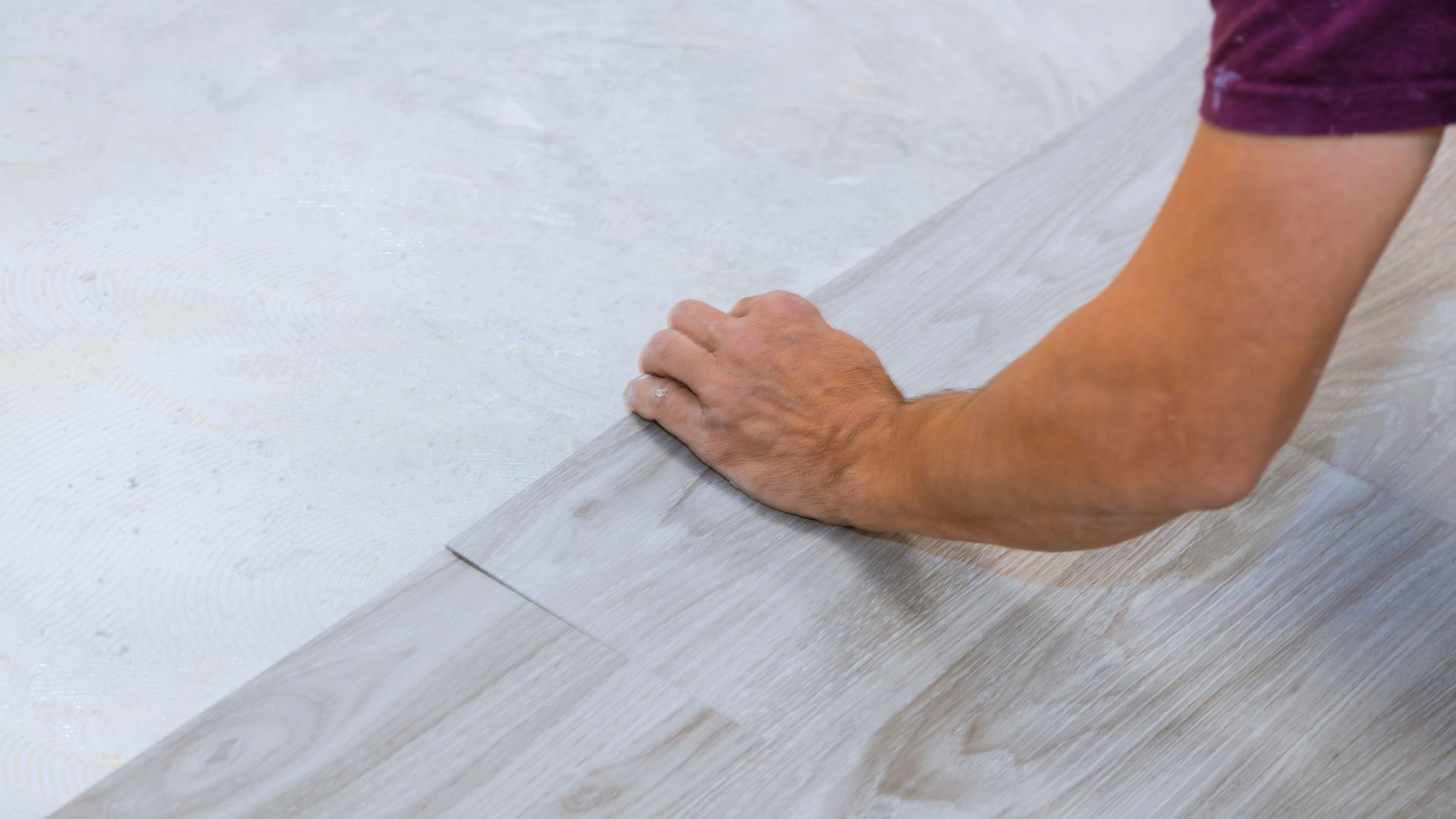 In recent years, luxury vinyl tile (LVT) flooring has become increasingly popular in commercial settings such as offices, schools, and retail stores. LVT is a versatile, durable, and cost-effective flooring solution that offers a range of benefits for businesses looking to upgrade their space. Let's take a closer look at why LVT is gaining popularity in the commercial world. 
Low Maintenance Requirements 
Unlike natural materials such as hardwood or stone, LVT requires very little maintenance compared to other types of flooring. It doesn't require sealing or polishing and can easily be swept or mopped regularly. It also means fewer calls to commercial flooring maintenance services.
Durability 
Another one of the main reasons why LVT has become so popular in commercial settings is its durability. LVT flooring can stand up to heavy foot traffic and everyday wear and tear much better than other types of flooring, such as carpet or hardwood. It also resists scratches and dents, which makes it ideal for high-traffic areas where spills are likely to occur.
LVT is comprised of several layers of synthetic materials. It starts with a backing layer made from PVC, formaldehyde-free glue, and one or more fiberglass reinforcement layers. On top are two other vinyl layers with various textures for decoration and a transparent protective coating for added durability and stain resistance.
Some LVT flooring also has a noise-reduction cork underlayment for extra sound insulation and comfort underfoot. All these layers work together to create an ultra-durable surface that looks great and stands up to your busy workplace.
Design Options 
Another reason LVT is gaining popularity in the commercial world is its wide range of design options. From wood-look planks to ceramic tile styles, plenty of designs are available to choose from to find the perfect style for your space. What's more, these designs come with realistic textures that make them look just like natural wood or stone floors—without all the maintenance that comes with those materials.
Cost-Effective Option
In addition to being low maintenance, LVT is also one of the most cost-effective options for commercial flooring solutions. While hardwood may seem like an attractive choice from a design standpoint, it often comes with expensive installation costs and ongoing maintenance requirements that make it less appealing financially. On the other hand, luxury vinyl tile offers comparable design options without breaking the bank—making it an attractive option for businesses on a budget who still want quality flooring solutions in their space.
Comfort & Safety 
The cushiony feel of LVT provides extra comfort underfoot when standing for long periods—making it an excellent option for kitchens or retail stores where employees may spend extended hours on their feet each day.
Additionally, it offers excellent slip resistance, which helps prevent accidents from occurring due to slippery surfaces—something essential for businesses with children or elderly customers regularly walking through the space. 
Easy Installation Process
Finally, one more benefit of using luxury vinyl tile in your commercial setting is its easy installation process! Many businesses opt for "floating floors," which require no adhesive or nails during installation—simply lay down each piece individually until you have covered your desired area! So if you're looking for an easy way to upgrade your office or retail space quickly and efficiently, luxury vinyl tile may be just what you need!  
Conclusion
Luxury vinyl tile flooring can give your business a lot of perks, from fewer calls to commercial flooring maintenance services to design flexibility. For companies looking for a high-quality yet affordable flooring solution that stands up well against wear and tear, there isn't anything better than LVT flooring nowadays.
So whether you're renovating an existing space or starting from scratch, LVT should be on your list when considering what type of floors will best suit your business environment!
SPOTLIGHT: Sweet vinyl by DREAMOUR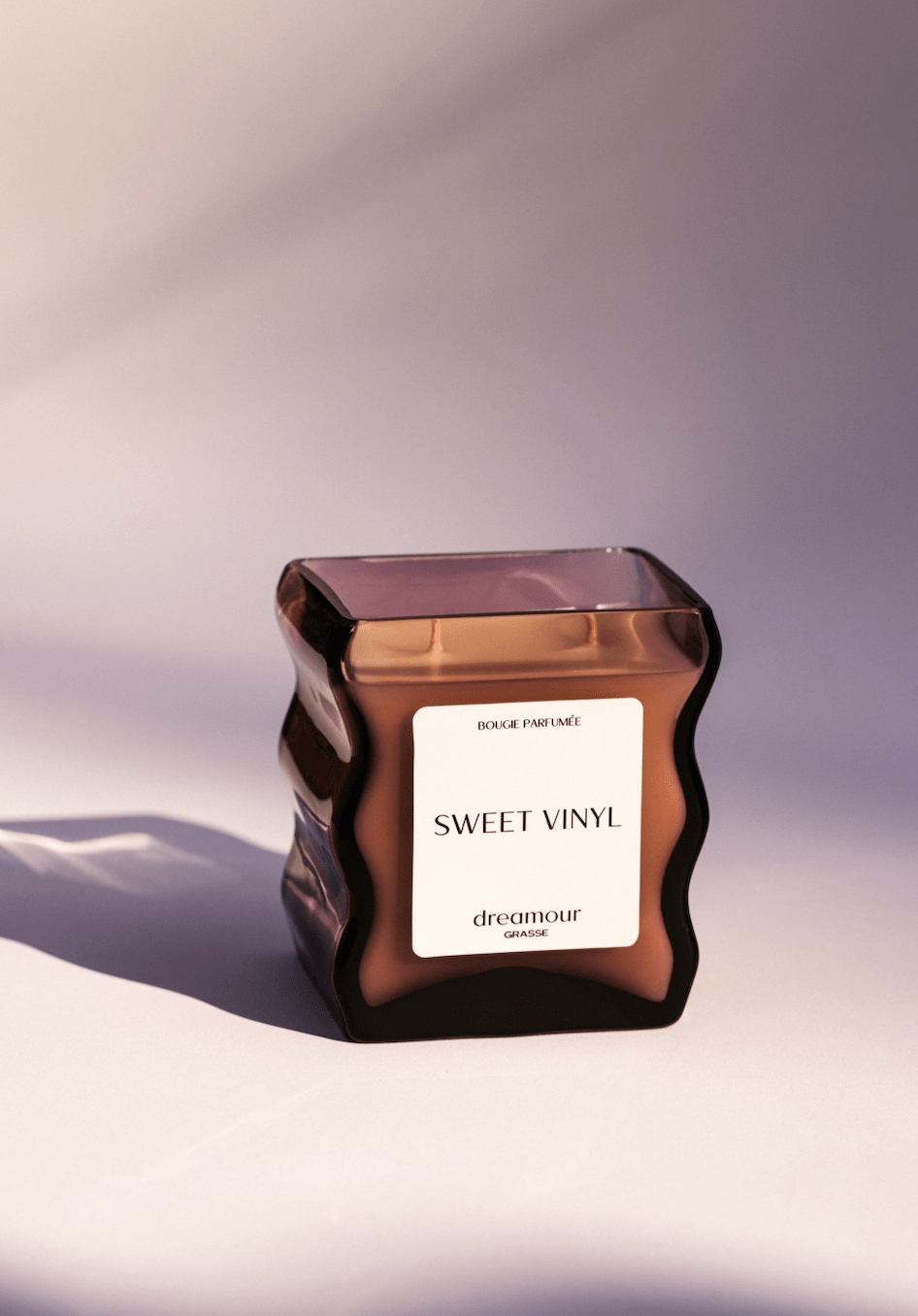 What happens when two immensely talented visionaries come together to create elegance and ingenuity in a sculptural glass fragranced candle? Dreamour. That is the long and short version of how Dreamour was created. Founded by Karissa Rowe and Neal Klotsman in late September 2022, Dreamour was founded with the goal of creating a luxury fragrance brand that operates at the intersection of functional art in the candle market space.
Rowe, a Parsons School of Design graduate, set out to fill the niche of integrating design in the candle marketplace. Unlike most candle vessels that are mass-produced, Dreamour's founders desired to prioritize the artisanal craftsmanship of glass in their production processes of the sculptural glass designs. This resulted in a long timeline of sourcing the globe for talented glass artisans who could transform a sketch into a functional and sophisticated candle vessel. Each and every candle vessel is hand-blown, inherently resulting in a one-of-a-kind product and unique experience for the consumer. These functional fragrant candles also act as a piece of décor due to its sculptural and alluring appearance.
Sweet Vinyl, Dreamour's first candle scent, fills the room with musky & leathery notes combined with earthy notes of vetiver and cypriol, topped with a citrus touch of bergamot and mandarin. The founders worked with master perfumers in Grasse, France, to create a scent that invoked notes of memorable moments, emphasizing high quality ingredients in the fragrances in a soy wax blend. This resulted in candles that consist of clean ingredients, a vegan formula, and is entirely cruelty-free.
It is the personification of the glass blowers' spirit, the heart of Grasse imprisoned in a bottle, and the narrative of two visionaries that sets Dreamour at the top of the candle market pedestal. Dreamour embodies the sophistication and savior-faire French perfumery as a luxury brand, while being a NYC based brand. Dreamour is currently stocked at Patron of the New in New York, along with other major designer luxury known brands. Rowe and Klotsman are currently expanding their production lines and will drop new fragrances and designs in early 2023. Don't expect anything ordinary with Dreamour, as they will continue to bring a unique perspective to the marketplace of home fragrances.
To find out more about Dreamour and their newest releases, you may visit the business's website dreamour.com or follow the company via its Instagram handle @dreamourshop.