Why Self-Driving Trucks Won't Spell the End for Truck Drivers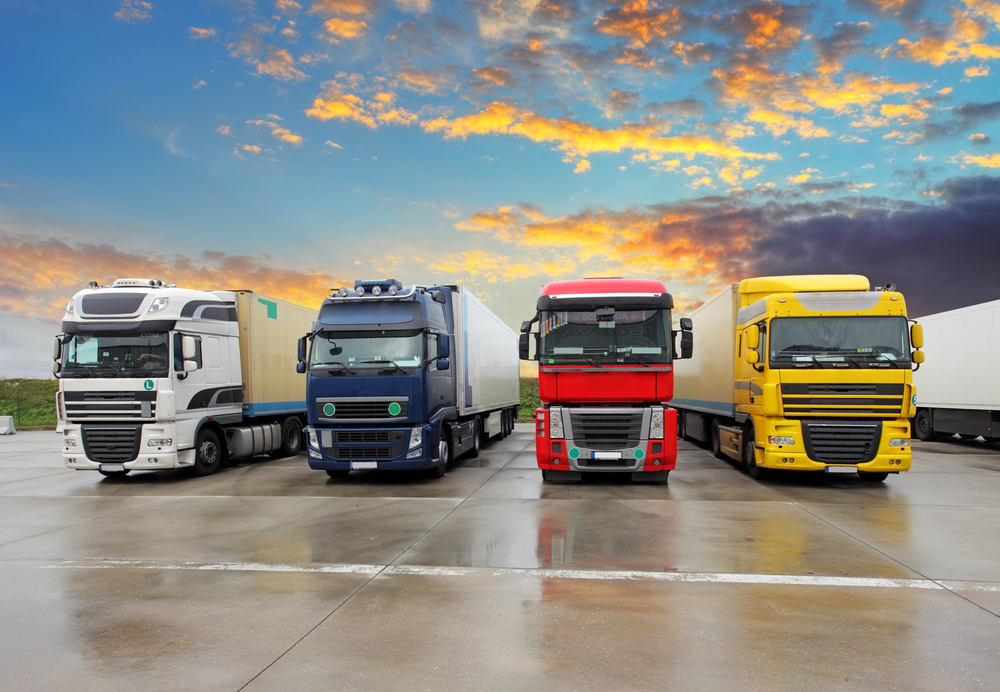 Self-driving vehicles are in the news all the time. Some of the latest stories claim that self-driving trucks may be hitting the road in Texas very soon. Kodiak, a self-driving truck company, already has an office with its first client.
It's exciting to watch the transportation industry change right before our eyes. From being able to study and take a permit test online to vehicles that can parallel park themselves, the entire transportation industry has been changing for years.
Although change can be exciting, it can be nerve-wracking too. The good news is, all this new technology won't spell the end for truck drivers.
Safer with Someone Behind the Wheel
It's true that self-driving vehicles have the potential to be safer than human-operated vehicles. However, the safety record for self-driving vehicles hasn't been proven. Not to mention, the idea of the roads being filled with cars that drive themselves gives most of us the heebie-jeebies.
That's good news for truck drivers. It means that there will still need to be a driver behind the wheel for the foreseeable future.
Think of it like an airplane pilot. The pilot isn't physically steering the plane through the air. Instead, the pilot is there to program the airplane and make sure everything goes according to plan. If something goes wrong, there's someone there to take manual control. Truck drivers will do the same thing behind the wheel of a truck.
Technology Will Make Operating a Truck Easier and Safer
As it stands, the current technology is more about making it easier and safer for a truck driver to operate their vehicle than it is about getting rid of their position altogether. Ways technology is making truck driving better include:
Dynamic routing enables drivers to spend less time on the road by finding the fastest possible route.
Dash cams can defend against phony insurance claims, and they can reduce distracted driving.
Driver scorecards can help the training process and keep drivers safe on the road.
Collision mitigation technology can engage the brakes automatically.
Electronic logging means drivers are paid for the exact distance traversed.
As truck tech continues to evolve, it will make other aspects of operating a vehicle safer too. Technology will be able to monitor vehicles behind and beside the truck, completely eliminating blind spots, it will monitor the speed of other vehicles on the road and adjust the truck accordingly, and a fully self-driven truck will be able to squeeze into tight spaces for delivery without the need for extreme maneuvering by a driver.
The Trucking Industry Is Huge
Even if self-driving trucks that don't require a human driver are just around the corner, that doesn't mean all trucking jobs are gone forever.
The trucking industry is huge. It accounts for more than five-percent of all full-time jobs in America, and over 70-percent of all freight in the United States is moved using trucks.
Even if some jobs are displaced, the industry is so massive that not all the jobs will be taken over by technology. Smaller companies may continue to pay drivers while new technology is expensive.
Even when costs are reduced, it may continue to be a way some companies set themselves apart. Just as some clothing companies boast that they pay actual seamstresses to construct clothing instead of using factories in other countries, so too may some companies boast about hiring actual drivers to deliver their goods.
Most Drivers Will Age out of Their Jobs Before Technology Replaces Them
Technology takes a while to be implemented. Especially when you consider that laws and regulations need to be changed, and the legalities of self-driving technology need to be worked out. Although self-driving vehicles that are operated by actual people may be just around the corner, entire fleets of vehicles that don't require a driver are decades away.
That means, most drivers will age out of their jobs before the change happens. As a matter of fact, there's a shortage of drivers right now! The average age of a driver is 49, which means most drivers today will be enjoying their retirement before they get displaced by technology.
Whether you drive a truck or someone you love does, there's no reason to get worked up about self-driving technology just yet. It is poised to make things easier for drivers rather than displacing them altogether. There will always be positions available for people who are willing to work with technology to make deliveries, whether sitting behind the wheel or a computer screen.
Samuel Leeds Buys Shares In Property Tribes; Says He Wants To Make It Better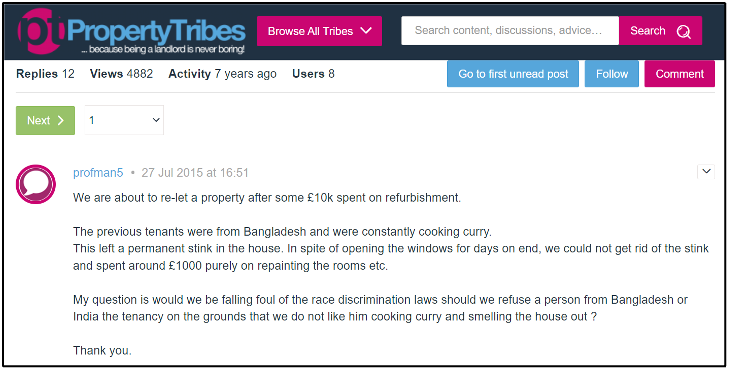 People in UK property circles may be familiar with the very public dispute between former MTV presenter, property investor, and community manager of the company Property Tribes, Vanessa Warwick, & property investment trainer and owner of the company 'Property Investors', Samuel Leeds; as Leeds has accused Warwick of assisting with racism and discrimination against ethnic minority tenants. In recent news, Samuel Leeds was reported to have bought a 35% share of the company Property Tribes, making him officially now a person of significant control at Property Tribes.
Warwick established Property Tribes to accumulate wisdom from various property owners and landlords to create a place of guidance for people in the industry to do business better. According to the company,
"We wanted to create a free use, safe, and agenda-free place for landlords to get information from a "hive mind", not a singularity, so that they could learn and grow their property business."

However, in one of his recent videos, Samuel Leeds pointed out blatant support of racism in some of the advice coming from Warwick herself. As one of the landlords asks on the forum – if they would be implicated by the race discrimination laws in the UK for refusing tenancy to Bangladeshi families as the landlord is not fond of the smell of their staple food, curry; Vanessa Warwick herself is seen advising against mentioning the reason for said refusal, thus averting the legal repercussions altogether.
In the video, Leeds points out several more situations where Warwick has behaved in a racist manner. In fact, she has become a new advisor on the panel of the UK's Property Redress Scheme and has been under criticism in their forum as well for supporting discrimination against ethnic minorities.
Warwick also expressed strong disapproval of Leeds as a property trainer citing the reason that his students came from the "vulnerable" demographic. Leeds called out the racist mindset in this reasoning, as in reality, his students predominantly come from ethnic minorities and don't fall in the "vulnerable" category. He began drawing attention to the issue over his YouTube channel and his website, and ended up facing severe disparagement from Warwick and her followers. Leeds finally sued Warwick for defamation and she brought a counter lawsuit for six-figure damages.
In an attempt to put an end to the battle once and for all, Samuel Leeds reports to have bought a share, 35% to be exact, of the company, Property Tribes. Even though he is only a minority shareholder and will have limited control, Leeds believes he can make a difference in "cleaning up the company" and reduce racism in the forum.
He jokingly adds,
"Because they trolled me, I wanted to at least get paid… Like Michael Jackson did to Eminem."
Leeds pledges that any money he makes off this transaction will be donated to charitable organisations that tackle racism and online bullying. In addition, Leeds will donate an extra £50,000 to organisations that fight hatred in the UK. With this move, he is determined to take a strong stand against all discriminations in the property sector or any other industry.