Site Navigational Structure that can Improve the Website SEO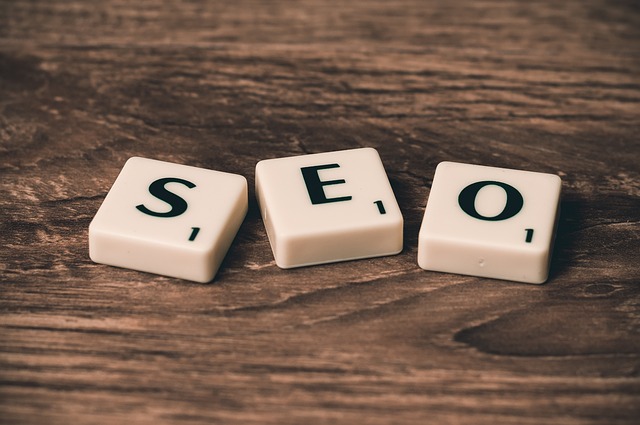 Every website needs to create a site structure but most of them do not understand the importance of website structure plays in the SEO of the website hence they do not really plan the site structure the right way.
A good structure provides users with great site experience as it provides them the clarity of what your website has to offer. A good structure also makes it easy for the crawlers to crawl the site whereas if a site is not structured well, there are chances that the bots may not be able to crawl a few pages. Hence, we can safely say that a good site structure means improved SEO. You can test this by doing an A/B testing. Start with analyzing your current site with a web analytics tool to figure out the audience behavior and do the same after improving your site structure. You will notice that there is a considerable amount of improvement in customer engagement on your site.
We have shared a few tips that will help you improve your site's navigational structure for good website SEO.
Plan the Website Hierarchy Before You Develop the Site:
Before you design your website, the hierarchy of the navigation needs to be clear. Take a pen and a paper and write it down. Hierarchy is the way categories and subcategories of your site will be listed.
Here are a few things to keep in mind while listing the website structure;
Create a Logical Hierarchy:
Your hierarchy should consist of main categories and if needed sub-categories. The sub-categories should be related to the main categories and all the main categories should be unique from one another.
Limit the Number of Categories:
Do not have more than 7 to 8 main categories on your site. Too many categories will look clumsy on the site and will over-complicate the website structure.
Create Balanced Number of Sub-Categories Within Each Category:
Balance all the sub-categories under the category such that it looks evenly distributed. If you have listed 3-4 sub-categories under one category and 10-12 under another then the site will not look optimized.
Generate a URL structure that Follows the Site's Hierarchy Structure.
The next step to remember is the site URL structure. The URL should look like the site hierarchy.
The URL structure would look like this:
www.yoursitename.com/category/sub-category
Make sure your permalink has real words and not post numbers or any other URL structure.
Create Site Navigation in HTML or CSS.
Create site navigation in simple coding languages such as HTML or CSS so that there is no limitation to the crawler's ability to crawl your site thoroughly. Using too complicated languages like JavaScript, AJAX and Flash will only limit the crawler's capability to crawl the site.
Do Not Create Deep Navigation Structure:
Do not make the hierarchy of the site such that there are sub-categories inside sub-categories. It makes the overall structure complex and your users may not find your site friendly. Most of them will not be able to find what they are looking for. Limit the structure maximum up to three layers as this is what ideally users prefer, and this will improve the way they interact with your site.
List Your Main Categories on Header:
On the top of the site, on the header, list all your categories. The main categories would be listed on the header and subcategories within it. Make sure the categories are limited to one line of the header and do not go to the next or else the site would look clumsy. If you are using a parallax design then when you scroll the site, freeze the navigation menu to be displayed on the top of the screen throughout the scrolling.
Drop menus with images may look visually appealing but will take extra time to load due to the addition of extra elements. A good SEO practice is to stick to text links.
Use the same link orders on your overall site like such as the footer as changing the link order will confuse your users.
Build a Comprehensive Internal Linking:
Internal linking is a good SEO practice, but you need not overthink about it. The overall idea is to add a few links to each post which would connect to other posts, the main categories and subcategories to make your website look well-knitted. Just for the sake of adding a link, do not add random links. The link added on a page should be relevant to the content on the page so that the users find it going in a flow.
Conclusion:
Optimization of a website requires you to think about multiple elements one of the most important out of it is site structure and sadly the most overlooked as well. Focus on improving your site structure and you will find a relative improvement in your audience following.
Samuel Leeds Buys Shares In Property Tribes; Says He Wants To Make It Better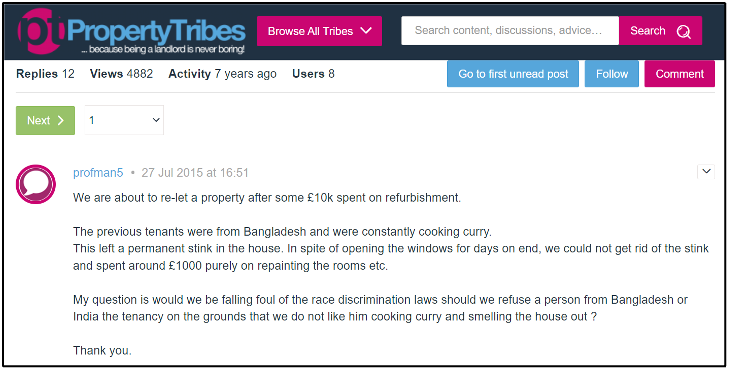 People in UK property circles may be familiar with the very public dispute between former MTV presenter, property investor, and community manager of the company Property Tribes, Vanessa Warwick, & property investment trainer and owner of the company 'Property Investors', Samuel Leeds; as Leeds has accused Warwick of assisting with racism and discrimination against ethnic minority tenants. In recent news, Samuel Leeds was reported to have bought a 35% share of the company Property Tribes, making him officially now a person of significant control at Property Tribes.
Warwick established Property Tribes to accumulate wisdom from various property owners and landlords to create a place of guidance for people in the industry to do business better. According to the company,
"We wanted to create a free use, safe, and agenda-free place for landlords to get information from a "hive mind", not a singularity, so that they could learn and grow their property business."

However, in one of his recent videos, Samuel Leeds pointed out blatant support of racism in some of the advice coming from Warwick herself. As one of the landlords asks on the forum – if they would be implicated by the race discrimination laws in the UK for refusing tenancy to Bangladeshi families as the landlord is not fond of the smell of their staple food, curry; Vanessa Warwick herself is seen advising against mentioning the reason for said refusal, thus averting the legal repercussions altogether.
In the video, Leeds points out several more situations where Warwick has behaved in a racist manner. In fact, she has become a new advisor on the panel of the UK's Property Redress Scheme and has been under criticism in their forum as well for supporting discrimination against ethnic minorities.
Warwick also expressed strong disapproval of Leeds as a property trainer citing the reason that his students came from the "vulnerable" demographic. Leeds called out the racist mindset in this reasoning, as in reality, his students predominantly come from ethnic minorities and don't fall in the "vulnerable" category. He began drawing attention to the issue over his YouTube channel and his website, and ended up facing severe disparagement from Warwick and her followers. Leeds finally sued Warwick for defamation and she brought a counter lawsuit for six-figure damages.
In an attempt to put an end to the battle once and for all, Samuel Leeds reports to have bought a share, 35% to be exact, of the company, Property Tribes. Even though he is only a minority shareholder and will have limited control, Leeds believes he can make a difference in "cleaning up the company" and reduce racism in the forum.
He jokingly adds,
"Because they trolled me, I wanted to at least get paid… Like Michael Jackson did to Eminem."
Leeds pledges that any money he makes off this transaction will be donated to charitable organisations that tackle racism and online bullying. In addition, Leeds will donate an extra £50,000 to organisations that fight hatred in the UK. With this move, he is determined to take a strong stand against all discriminations in the property sector or any other industry.