Why You Should Only Buy High Quality CBD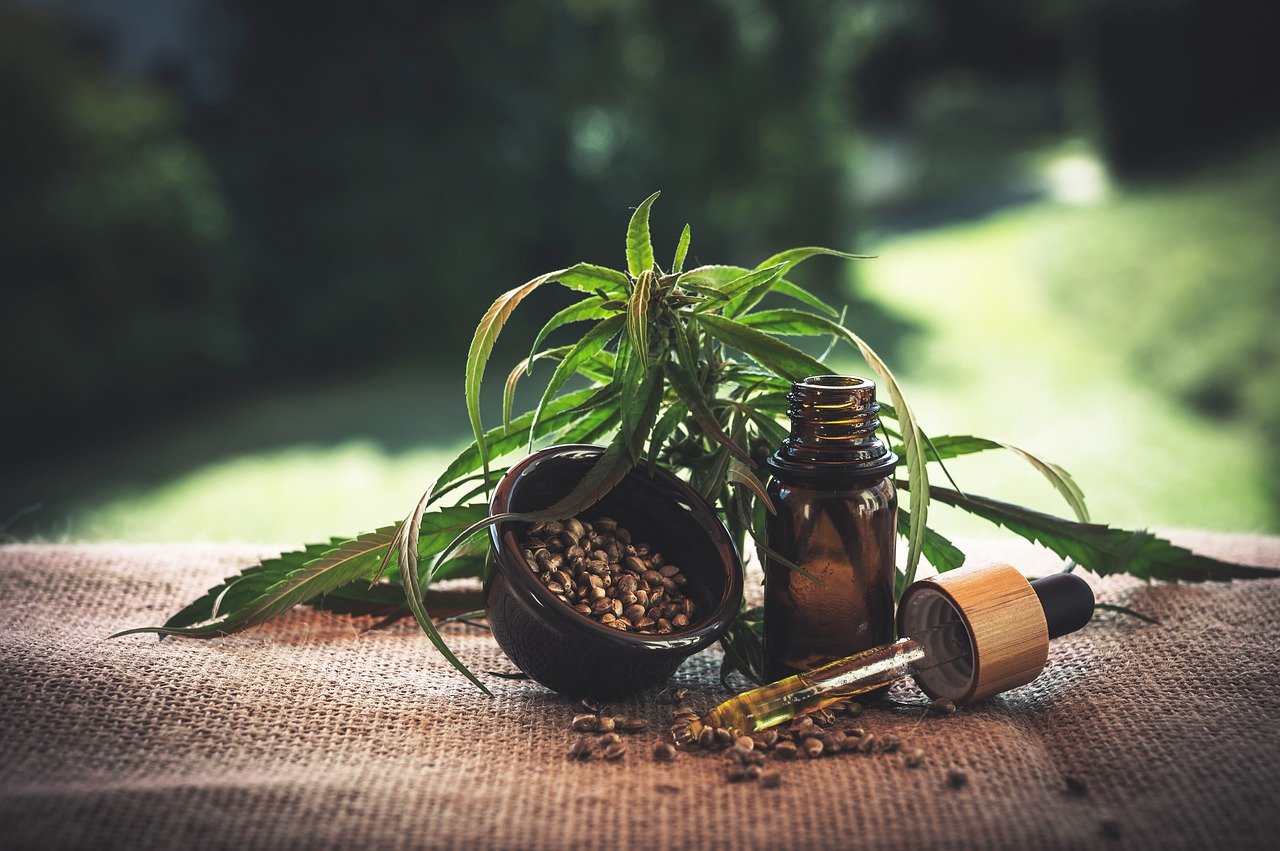 But before you decide to add CBD to your daily routine, you want peace of mind that you're buying a high quality product. Here's why you should only buy top notch CBD and tips to follow to ensure you're buying a superior product.
The CBD Industry Isn't Regulated
One of the biggest reasons why you should only buy high quality CBD is the fact that the CBD industry isn't regulated. This means that there is no local, state, or federal agency that is in charge of overseeing CBD products to ensure that they meet certain criteria. The only law that applies to CBD is the 2018 Farm Bill. This bill legalized all hemp-derived products, as long as the THC content is 0.3% or below.
Risk of Exposure to Higher Levels of THC
Even though the 2018 Farm Bill mandates how much THC can be in a legal CBD product, you can't always trust what is on the label. If a product has more CBD than the legal amount, not only are you possibly in possession of an illegal substance in your state, you also face risking the side effects that THC can cause.
While CBD won't make you feel high, THC is known for its psychoactive effects. Too much THC can make you feel anxious, paranoid, and other unwanted side effects such as impaired driving and lowered inhibitions.
Consuming a CBD product with high levels of THC content can also increase your risk of failing a drug this. So, if your employer requires random drug tasks as an employment requirement, it's even more important to do your due diligence to buy a high quality product.
Other Harmful Ingredients
Aside from the risk of higher levels of THC, there's also the risk of a CBD product containing harmful ingredients. Common harmful compounds that can be found in low quality CBD products include:
Pesticides

Solvents

Fertilizers
These ingredients can be avoided by purchasing high quality products. Many reputable CBD companies use hemp plants that are grown in the USA. These plants often meet the highest agricultural standards to ensure that they are grown without pesticides and are instead grown in high quality, organic soil. This minimizes the risk of pesticide exposure along with exposure to other contaminants that are often found on low grade CBD oil.
How to Check Product Quality
With this said, it's more important than ever to take the time to ensure that you're buying a high quality CBD product. Whether you're interested in buying CBD tinctures, edibles, or a topical CBD product, quality matters the most.
So before you pick up that bottle of CBD oil from the gas station or a local liquor store, here's what you can do to protect yourself to ensure that you're buying a high quality product. This way you can experience the relief you need without putting your health at risk.
Research the Production Process
When buying any kind of CBD product, you want to make sure that the oil is derived from plants that are grown using superior farming practices. First, CBD should be cultivated in a farm that's free of pesticides and other harmful chemicals.
You also want to ensure that the hemp used is at the right age. In order to experience optimal results, hemp can't be too young or too old. Fully matured or over-matured hemp isn't the best.
Another important factor to consider is how the CBD is extracted. Low quality CBD is often extracted using solvent chemicals, which can then seep into the CBD oil. On the other hand, high quality CBD is extracted using a clean CO2 extraction process.
When CO2 is used, the process is very clean and there's no risk of the oil being contaminated with a harmful solvent. CO2 extraction occurs in a well-equipped lab that is accredited and must meet certain safety criteria.
Read the Certificate of Analysis (COA)
A high quality CBD brand will always provide third-party lab results for all of their products. While most test results are favorable, some companies fail these tests. If a brand doesn't have their products tested, you'll want to buy a different product.
Before purchasing CBD oil, edibles, or capsules, you'll want to read the Certificate of Analysis (COA). These test results give you the peace of mind that the CBD product you're buying is everything that it claims to be.
COAs are created by independent labs, so CBD producers have no say in the test results. When looking at a COA for a product, you'll want to confirm the level of CBD, THC levels, and any impurities such as solvents, pesticides, and other harmful chemicals.
If the product contains full- or broad-spectrum CBD, the COA may also show the levels of terpenes and other cannabinoids in the product.
Research the Company
Last but definitely not least, take the time to research the company that you're buying from. Steer away from companies that are new to the industry, as well as those that don't have in-depth information about where CBD is grown and how the oil is extracted from plants.
Online reviews, customer testimonials, and press releases are sure to be positive if the company provides high quality products. You may also want to ask your social circle or read CBD forums so that you can read what other consumers have to say about certain brands.
The bottom line is that you don't want to purchase the first CBD product you come across. Ensure that you're buying from a reputable manufacturer directly, instead of buying from a local gas station or some other store.
Conclusion
If you want to experience optimal results when taking CBD, it's important that you take the time to research your options. High quality CBD products will produce high quality results. Don't let convenience or price serve as the driving factors behind your decision to buy a certain product.
Keep this information in mind when buying your first or next CBD product. It pays to make an informed decision to protect your health!
How Conventional Scores Are Stopping Most Millennials From Accessing Credit and How One Company Is Changing That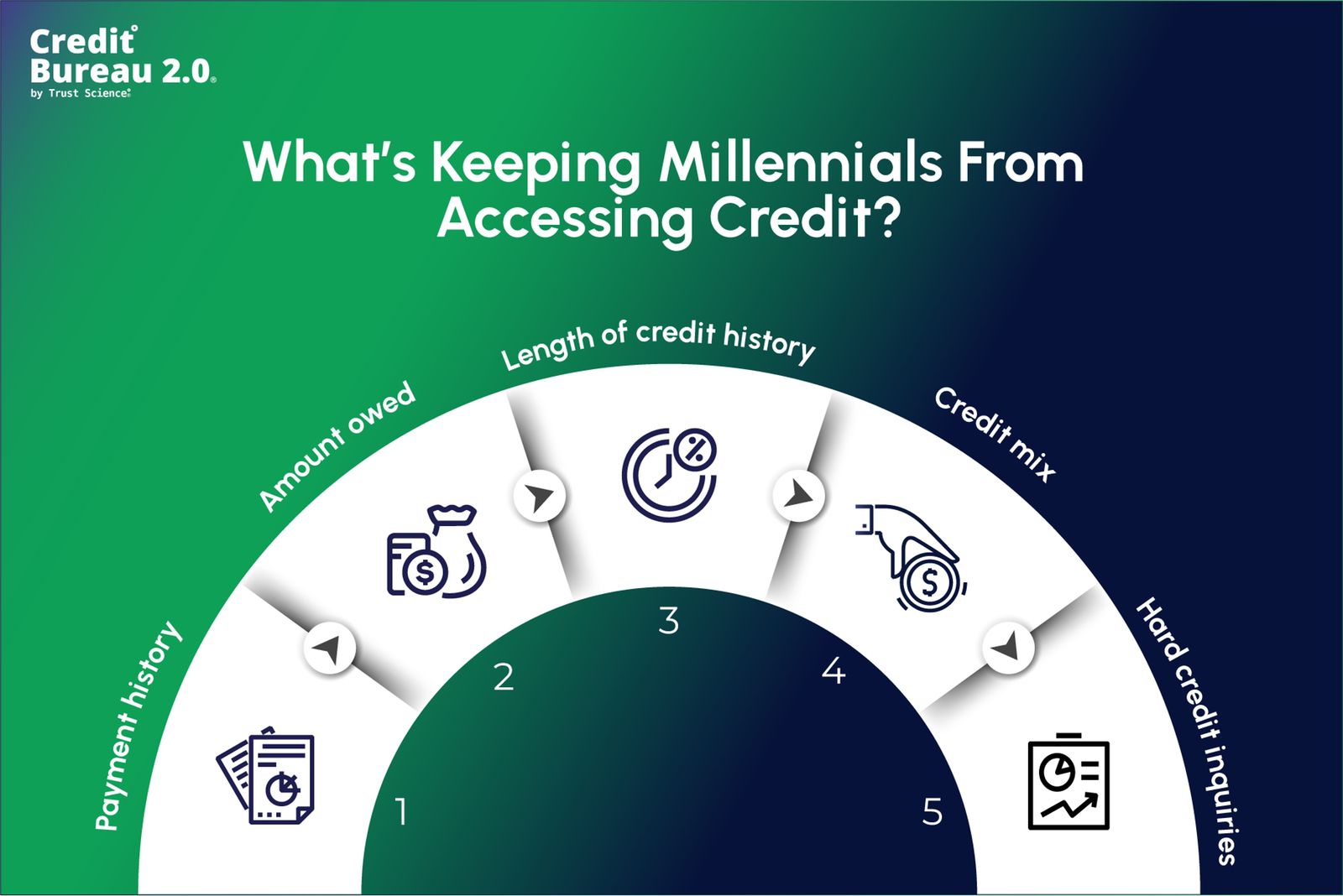 Credit scores are a barrier to entry for just about everything for millennials. Trust Science® is taking new metrics into account to expand access to credit with Credit Bureau 2.0®
What's Keeping Millennials From Accessing Credit?
The concept behind a credit score seems simple enough. It tracks your credit history to see if you're someone that a bank or lender can trust to pay back a loan. However, conventional credit scores just don't account for the way that millennials and Gen Z handle their finances.
Even where a person would be fully capable and reliable in paying back a loan, the lack of an established credit score can prevent them from accessing credit, or at least from getting as much as they should be able to. That leaves millennials without an on-ramp into the modern economy and it can also jeopardize access to other "credit gated" necessities like housing.
The way that conventional credit scores are calculated is complex but boils down to 5 essential metrics:
Payment history
Amount owed
Length of credit history
Credit mix
Hard credit inquiries
You can start to see the issue for millennials when you look at what data goes into their credit scores. For one thing, younger people don't have a long credit history. Even without other factors, simply being young and only having had so much time to build credit puts them at a disadvantage. However, millennials have also been tending to establish credit later in life compared with previous generations, putting them at a further disadvantage.
The most significant issue here is the credit mix. Different types of credit affect credit scores differently, and millennials generally don't have a favorable mix. While they might have a credit card or two, they generally don't have mortgages. These are the most beneficial type of credit to have on your credit report, and millennials really have that going against them.
The student loan crisis also plays a big role. Young people today have much higher student loan debts than previous generations, meaning they have a great amount of credit owed. Not only that, but many can begin to fall behind on payments and see that amount grow. This can quickly send a credit score spiraling out of control.
Student loans aren't the only threat. When young, some people make poor decisions. They could find themselves making credit mistakes very early on and suffering the fact that those mistakes can haunt their score for seven years in general. That means someone at 25 is still paying for a mistake made at the age of 18, even if they've been on the up and up ever since.
It's clear that conventional credit scores weren't designed with the current landscape in mind and that young people are being negatively affected. But what exactly can be done about this? One company is changing the way that lenders look at creditworthiness to make it possible for millennials to mitigate these issues.
How Credit Bureau 2.0 Fixes Those Problems
Trust Science is an innovative fintech company that has developed Credit Bureau 2.0, a scoring service that acts as an antidote for lenders, offsetting the problems posed by conventional credit scores. Instead of seeing a lack of credit history, a few negative issues from years ago, or a poor credit mix and ending any credit application, Credit Bureau 2.0 considers a wealth of additional data to generate a more accurate credit score.
Credit Bureau 2.0 expands the data used to calculate credit scores, getting the borrower's consented, permissioned data and/or acquiring Alternative Data in order to reach a more accurate credit score. For example, those applying for credit can use Trust Science's Smart Consent™ app to divulge their information safely and confidently to Trust Science, which is working on behalf of the lender that is trying to reach a decision about the borrower. By doing so, young people or other people without a credit history in-country can let prudent financial decisions in other areas of their lives demonstrate that they're trustworthy for greater credit.
The service is available to a wide variety of lenders, including auto lenders, installment lenders, and single-repayment lenders. It's in their best interest to find more reliable, deserving borrowers to give loans to, so Credit Bureau 2.0 benefits both sides of the transaction.
Trust Science CEO Evan Chrapko says that "Credit Bureau 2.0 isn't just about giving borrowers access to more credit than they would have had otherwise. It's about recontextualizing financial data to give both sides–lenders and borrowers–a more accurate and reliable way to enter into loans in the modern economy."