Wildlife photographer Pranay Patel's advice to his 5-year old self is nothing but inspiring. Read to know!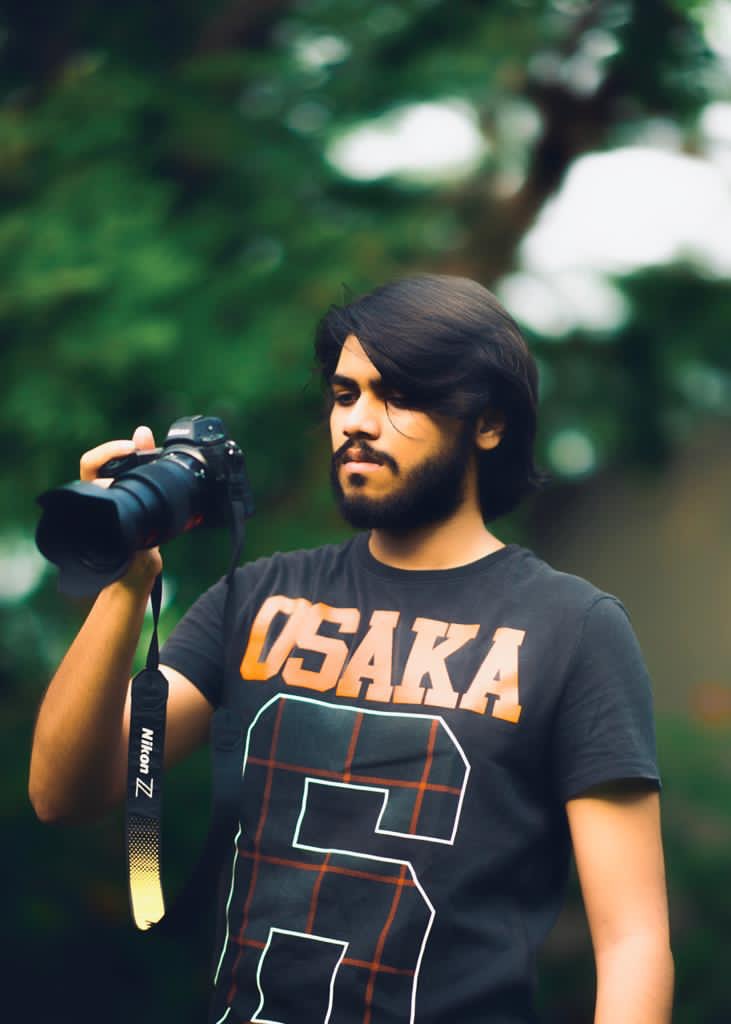 When we talk about the extremely successful people, there's one thing which is common among all. It is their willingness and ability to kick-off their career at an early age. At an age of playing with friends, there was one exception who discovered his passion for photography. Pranay Patel is the name who started his professional career as a wildlife photographer at the age of 13. In the year 2011, he made up his mind to become a wildlife photographer. An animal lover since childhood, the talented guy started clicking pictures of animals in his locality including that of dogs, cows and birds. Their movement and body functioning always left this guy in awe of nature's most beautiful creatures after which he started capturing them through his lenses.
The Ahmedabad-based guy who has spent almost a decade in this field has now become a past master through self-learning in wildlife photography. However, the calling to become a wildlife photographer came when he visited Ranthambore National Park along with his family. Since then, the wildlife enthusiast started clicking pictures of wildlife and built a portfolio of nature and wildlife covering the exotic wildlife of India and other countries of the world including New Zealand, USA, Australia, Kenya, Africa among others. With having done more than 100 safari and sanctuary visits in the last five years, Pranay seems to cover the wildlife from all over the world.
His frequent visits have been to Gir, Tadoba, Ranthambhore, Kabini, Little Rann of Kutch, Blackbuck National Park Velavadar and Thol. However, due to the unfortunate coronavirus pandemic, there have been travel restrictions and Pranay is spending quality time with family at home. Getting his hands-on camera at a very tender age, Patel has learnt all the technicalities and is well-versed with wildlife photography now. He always says that he followed his passion and listened to his heart. With the main goal of representing India on a global level, the photographer through his beautiful clicks has shown the beauty of India's nature and wildlife.
When asked a piece of advice he would give to his 5-year old self, Pranay came up with a very interesting reply. He said, "I would tell him to cherish the beginnings in photography. Always be a child and be more curious to know about the vast field of photography. Embrace that sense of amazement you have with the world. Click anything that interests you. This is the best time because you don't worry about the world. Gladly, you still haven't discovered 'social media' yet, which also means that you will be shooting for yourself with all focus on your passion. Make the best of time and have fun while doing that." Through self-training, Pranay Patel has surely come a long way in his journey. With being an official photographer for Gujarat Tourism, this talented guy has got a lot to achieve in his life. Our best wishes are with Pranay and may he bring India's wildlife on a global map in the years to come.
SPOTLIGHT: Sweet vinyl by DREAMOUR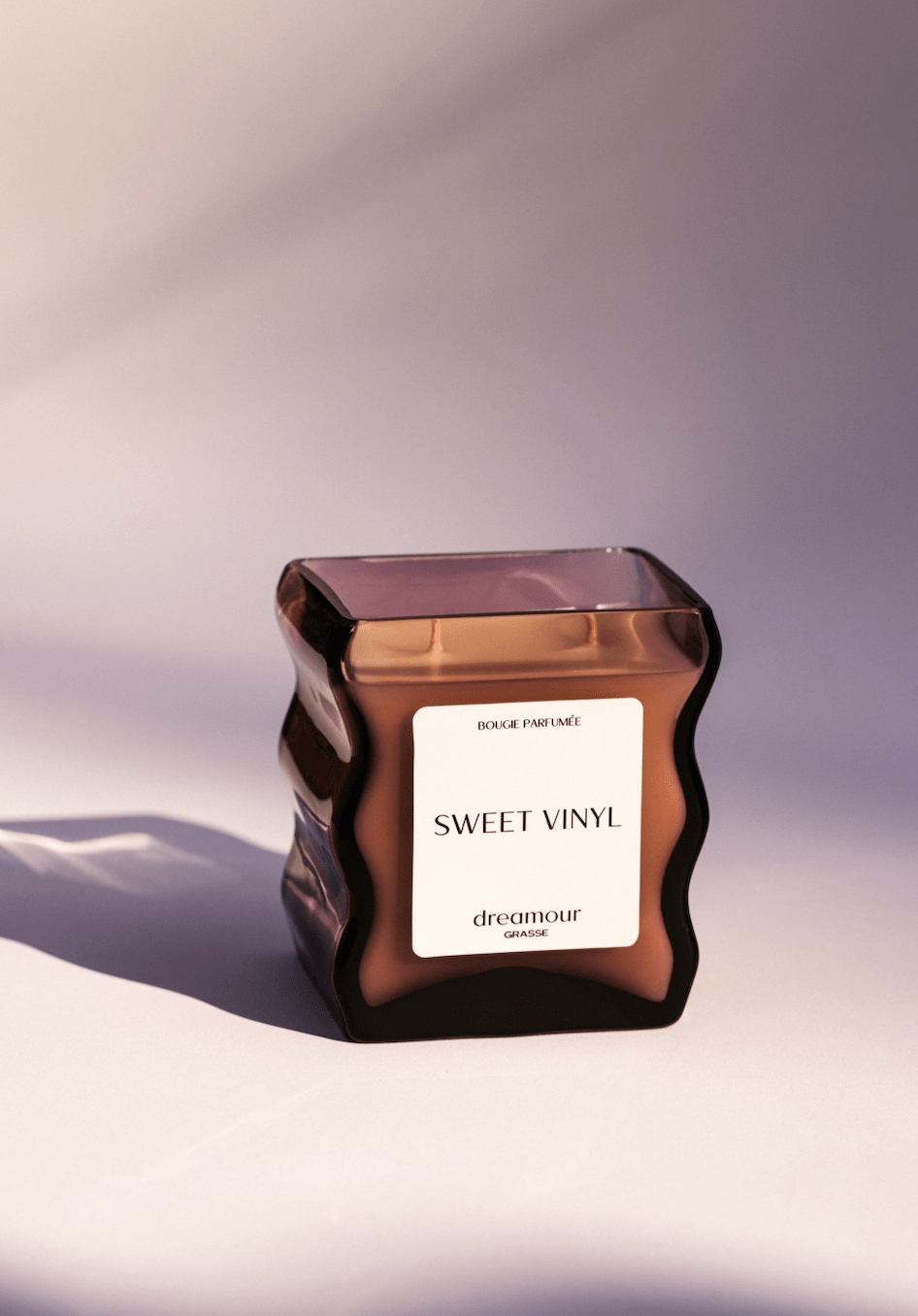 What happens when two immensely talented visionaries come together to create elegance and ingenuity in a sculptural glass fragranced candle? Dreamour. That is the long and short version of how Dreamour was created. Founded by Karissa Rowe and Neal Klotsman in late September 2022, Dreamour was founded with the goal of creating a luxury fragrance brand that operates at the intersection of functional art in the candle market space.
Rowe, a Parsons School of Design graduate, set out to fill the niche of integrating design in the candle marketplace. Unlike most candle vessels that are mass-produced, Dreamour's founders desired to prioritize the artisanal craftsmanship of glass in their production processes of the sculptural glass designs. This resulted in a long timeline of sourcing the globe for talented glass artisans who could transform a sketch into a functional and sophisticated candle vessel. Each and every candle vessel is hand-blown, inherently resulting in a one-of-a-kind product and unique experience for the consumer. These functional fragrant candles also act as a piece of décor due to its sculptural and alluring appearance.
Sweet Vinyl, Dreamour's first candle scent, fills the room with musky & leathery notes combined with earthy notes of vetiver and cypriol, topped with a citrus touch of bergamot and mandarin. The founders worked with master perfumers in Grasse, France, to create a scent that invoked notes of memorable moments, emphasizing high quality ingredients in the fragrances in a soy wax blend. This resulted in candles that consist of clean ingredients, a vegan formula, and is entirely cruelty-free.
It is the personification of the glass blowers' spirit, the heart of Grasse imprisoned in a bottle, and the narrative of two visionaries that sets Dreamour at the top of the candle market pedestal. Dreamour embodies the sophistication and savior-faire French perfumery as a luxury brand, while being a NYC based brand. Dreamour is currently stocked at Patron of the New in New York, along with other major designer luxury known brands. Rowe and Klotsman are currently expanding their production lines and will drop new fragrances and designs in early 2023. Don't expect anything ordinary with Dreamour, as they will continue to bring a unique perspective to the marketplace of home fragrances.
To find out more about Dreamour and their newest releases, you may visit the business's website dreamour.com or follow the company via its Instagram handle @dreamourshop.