Will COVID-19 Force Us to Learn to Work Remotely?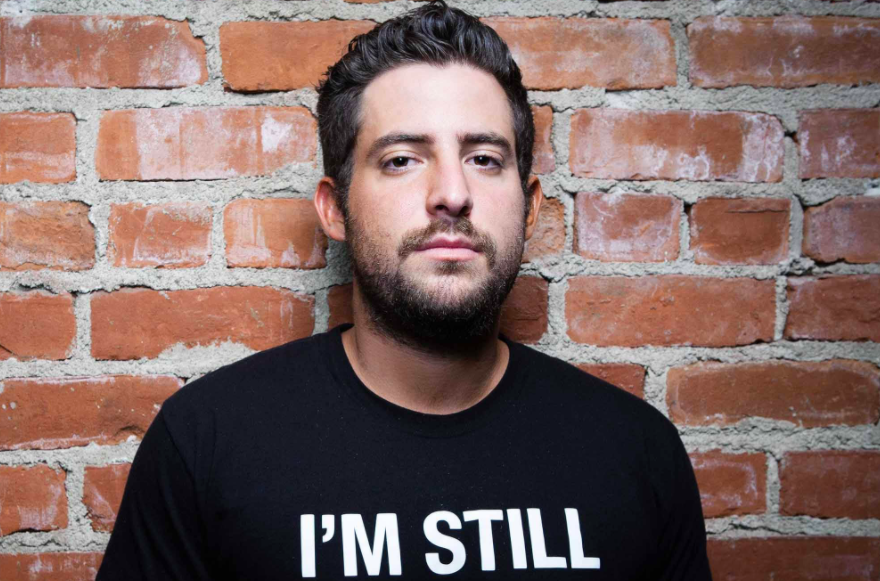 "One good thing that might come out of all of this – it might force us, finally, to all learn how to work together remotely."
That's Ben Lee speaking, and he's a man who knows what it means to do remote work. Lee is a serial entrepreneur and the CRO and cofounder of Rootstrap, a digital development agency that's based in both Los Angeles and Montevideo, Uruguay. Rootstrap has been a distributed operation for years, with employees working closely together even across separate continents. Accordingly, Lee and his agency have had to become masters of remote work.
Now, in the midst of what could turn into the world's worst pandemic since the Spanish Flu, people across virtually all sectors of the economy are getting a crash course in remote work. Many companies are adopting work-from-home policies as a method of social distancing to help flatten the curve of the COVID-19 virus. And while the crisis is serious, Lee also sees this as something of an opportunity.
"Distributed work can have a lot of advantages, well beyond the immediate crisis we're experiencing," he says. "But you have to know how to do it well to reap those rewards."
In response to this new reality, Lee finds himself returning to an earlier portion of his career – only this time, he's bringing with him all the lessons he learned in tech. 
From Events to Technology
Lee may have made his name in technology, but that's not where he got his start. He started in hospitality and events, building a company by throwing parties in high school and working his way up to managing nightclubs with revenues totaling $20 million by the time he was 18. By his early twenties, he was a bona fide investor and project leader in the LA hospitality space. 
But he knew it couldn't last. 
"I'll always have a soft spot for the hospitality industry, but man, there's a lot of bull****," says Lee. "And when the financial crisis hit, I knew I had to get out."
Seeking new opportunities, he found demand in the tech space and the emerging field of app development. He started an agency with little more than two engineers and a few laptops, but within a few years, his company was working with clients like Snoop Dogg and Spotify. Eventually, that agency became Rootstrap, a company that now has nearly 100 employees with dual headquarters in LA and Montevideo.
What set Rootstrap apart from the competition was its unique approach to development. Instead of simply charging a fee for their billable hours, Rootstrap has been about outcome-driven development from the beginning. As Lee explains, they structure their development process to begin with a dedicated, standalone product ideation workshop, which helps both the client and the agency understand if there's enough of a possible ROI to justify the cost of development. 
"That's been our biggest value proposition historically, whether we're doing it with a startup or a Fortune 100," says Lee. 
But now, Lee is finding new opportunities based not on the work they do, but the way they do it. Because Rootstrap has been distributed across continents from the beginning, working remotely has always been a core feature of their process and culture. They've learned what works and what doesn't when it comes to remote work – and now, other companies want to learn the same thing.
"Recently corporations have been hiring us to teach them how to work in distributed teams," Lee explains. "It's a pretty major knowledge gap in a lot of organizations, and now with COVID, I think a lot of companies are waking up to that fact."
This knowledge deficit, combined with a pandemic that's forcing more people than ever to work remotely, is prompting Lee to partially return to his hospitality roots. But this time, he's working to facilitate remote events instead of physical ones. 
The Future of Work
"Remote work was always going to be the future, Coronavirus is just throwing that future at us faster than we'd anticipated," says Lee. "So I think the questions we have to answer are, how do we learn how to live, work, and learn with each other in a virtual space?"
He has a few answers to that question. 
For one, Lee has been turning to TikTok as a novel way to spread basic knowledge of economics and entrepreneurship to younger generations. His @yobenlee account has grown to 24,000 followers in only a few months, with one of his recent videos on how banks use money going viral to the tune of 4.5 million views. 
"For me, TikTok is kind of like a riddle I'm trying to crack," he explains. "So many kids are on TikTok – so how can I use it to spread knowledge that they need, but may not get from school?"
He's also doubling down on e-learning. Lee has launched a number of ecourses in the past, with subjects ranging from how to build a business to a roadmapping course made in partnership with freelancing guru Brennan Dunn. Now, both he and his company are placing a stronger focus on elearning. 
"We've done a lot of work with MasterClass recently, and I think their model is the future," he says. "I see college degrees getting less and less important, whereas online learning formats like that of MasterClass or Udemy will be respected and maybe even mandatory."
But his biggest contributions in the e-learning space may be yet to come.
"What I think is necessary now is an e-course that teaches teams how to work remotely," Lee explains. "The whole economy needs to figure out how to work efficiently in a distributed team, and that's only going to get more important in the future, Coronavirus or no. I think that's my next project."
For Lee, this isn't just a question of our response to the pandemic. It's about a shift in the fundamental fabric of how we work together and how we navigate that shift as a society. Remote work can be either a blessing or a curse: done well, it can cause efficiency to skyrocket, but it can just as easily lead to fractured, disparate, and dysfunctional teams. Right now, Lee sees an opportunity to shift our course towards the former rather than the latter. 
He has a point. While the future is deeply uncertain, we can be sure that the world will not look the same after Coronavirus. The choices we make now will have long-lasting impacts on what that post-COVID future looks like – and if we can navigate the transition to remote work effectively, that means a brighter future for all of us.
New Zealand – a World Leader in Vaping Legislation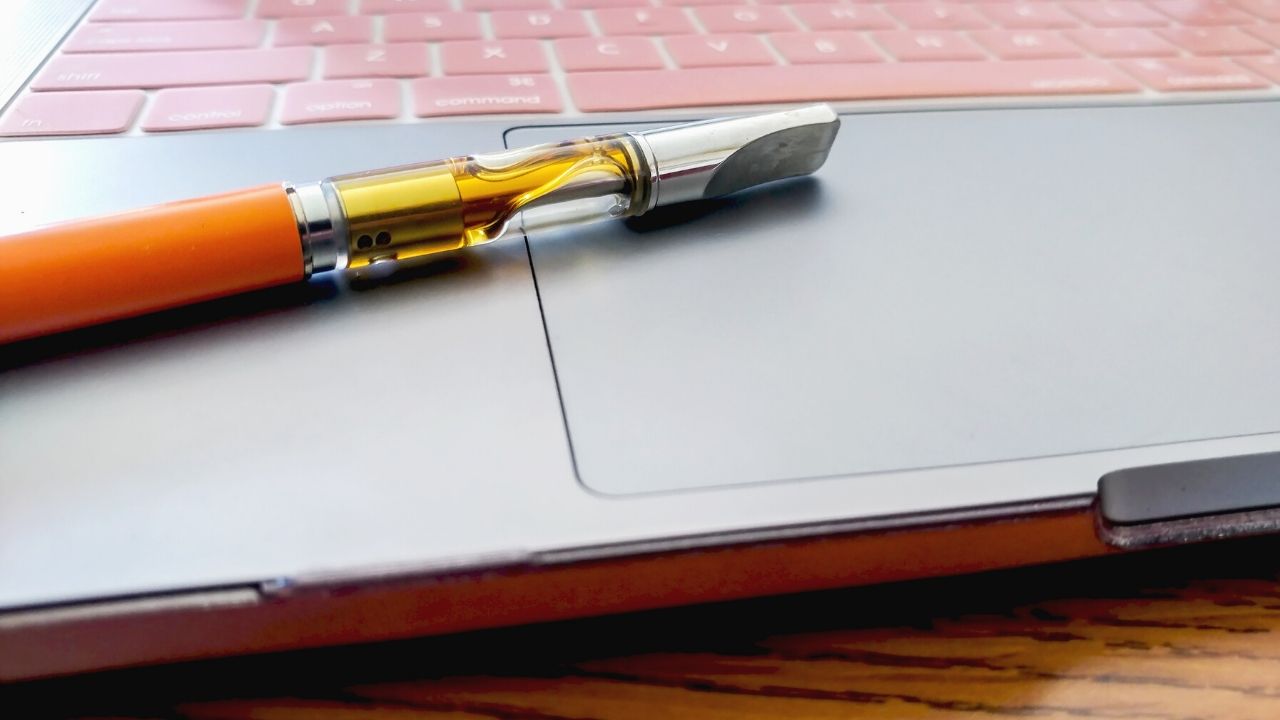 New Zealand's Ministry of Health and other organisations are striving to reduce the number of New Zealanders who take up smoking, and they are actively encouraging existing smokers to quit. One way many people are succeeding in their quest to quit is via a transition to vaping.
For smokers who are committed to quitting, visiting a reputable NZ vape shop to source nicotine-based smoking products is the first step in their journey to better health and a smoke-free future.
Smoking in NZ
Rates of smoking in NZ dropped from 25% to 12% between 1997 and 2018. While there are still almost half a million adult smokers in NZ, double that number have quit. Yet 15% of young adults aged 18-24 still smoke, as do 31% of Maori adults (this is particularly concerning as Maori traditionally did not smoke, and they suffer the health consequences of smoking more than other population groups) and 21% of Pacific Islanders. Men are more inclined to smoke than women, and people aged between 35-44 are most likely to be smokers.
Vaping
A vape is an alternative to cigarette smoking. It is an electronic device which heats a liquid to a vapour or aerosol. The user inhales this vapour. It requires no burning of tobacco – which is the most physically harmful (and socially unacceptable) aspect of cigarette smoking.
Vaping delivers nicotine in a less harmful way than cigarettes. It is not completely harmless – but it is a significantly safer alternative than smoking. Vapers also have the option of selecting the strength of nicotine in their vape – enabling gradual weaning from nicotine itself and also from the physical and psychological habit of smoking itself.
While it is not intended for use by non-smokers, vaping has the potential to effectively help smokers quit their habit.
Vaping Legislation in NZ
New Zealand now leads the world in vaping legislation. On August 6, 2020, landmark legislation passed in The Smoke-free Environments and Regulated Products (Vaping) Amendment Bill.
This Bill addresses concern within the community about the use and accessibility of vaping products, which are strictly regulated or even banned in many other countries worldwide. This new legislation strikes a sensible and effective balance between providing access to vaping as a regulated alternative to smoking cigarettes for existing smokers, while actively discouraging its use by children and teenagers.
It is an offence to sell nicotine or vaping products to any person under the age of eighteen years.
The New Zealand government has placed itself as a world leader in recognising the need for adult smokers to have access to not only information and advice, but also to viable alternatives to cigarette smoking.
Vapespot is the leading online Pod Based vape shop in NZ. Founder "Sunny" states, "Vapespot is the easiest way to "switch it up". We provide a curated selection of nicotine-based products to support a person's lifestyle and commitment to stop smoking cigarettes. We make it easy to reduce the reliance on cigarettes and ultimately quit smoking altogether".
Smoking compromises health, shortens lifespans, and costs individuals, families, and communities money. Smoking also harms the environment – 4.5  trillion cigarette butts are discarded onto the ground and into our waterways globally every year.
Quitting is hard. For many people seeking to quit smoking, transitioning to vaping is an important and effective first step. New Zealanders now have this option at their fingertips.