Will COVID-19 Force Us to Learn to Work Remotely?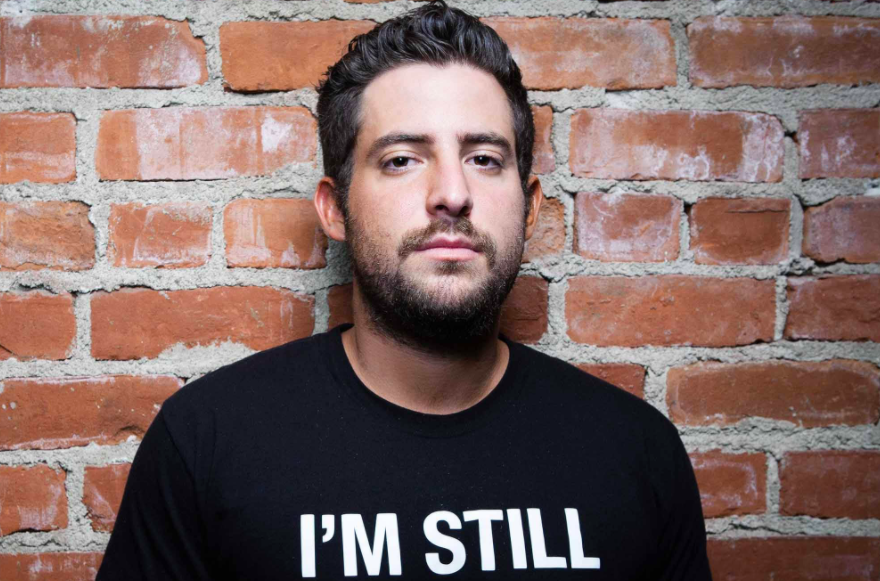 "One good thing that might come out of all of this – it might force us, finally, to all learn how to work together remotely."
That's Ben Lee speaking, and he's a man who knows what it means to do remote work. Lee is a serial entrepreneur and the CRO and cofounder of Rootstrap, a digital development agency that's based in both Los Angeles and Montevideo, Uruguay. Rootstrap has been a distributed operation for years, with employees working closely together even across separate continents. Accordingly, Lee and his agency have had to become masters of remote work.
Now, in the midst of what could turn into the world's worst pandemic since the Spanish Flu, people across virtually all sectors of the economy are getting a crash course in remote work. Many companies are adopting work-from-home policies as a method of social distancing to help flatten the curve of the COVID-19 virus. And while the crisis is serious, Lee also sees this as something of an opportunity.
"Distributed work can have a lot of advantages, well beyond the immediate crisis we're experiencing," he says. "But you have to know how to do it well to reap those rewards."
In response to this new reality, Lee finds himself returning to an earlier portion of his career – only this time, he's bringing with him all the lessons he learned in tech. 
From Events to Technology
Lee may have made his name in technology, but that's not where he got his start. He started in hospitality and events, building a company by throwing parties in high school and working his way up to managing nightclubs with revenues totaling $20 million by the time he was 18. By his early twenties, he was a bona fide investor and project leader in the LA hospitality space. 
But he knew it couldn't last. 
"I'll always have a soft spot for the hospitality industry, but man, there's a lot of bull****," says Lee. "And when the financial crisis hit, I knew I had to get out."
Seeking new opportunities, he found demand in the tech space and the emerging field of app development. He started an agency with little more than two engineers and a few laptops, but within a few years, his company was working with clients like Snoop Dogg and Spotify. Eventually, that agency became Rootstrap, a company that now has nearly 100 employees with dual headquarters in LA and Montevideo.
What set Rootstrap apart from the competition was its unique approach to development. Instead of simply charging a fee for their billable hours, Rootstrap has been about outcome-driven development from the beginning. As Lee explains, they structure their development process to begin with a dedicated, standalone product ideation workshop, which helps both the client and the agency understand if there's enough of a possible ROI to justify the cost of development. 
"That's been our biggest value proposition historically, whether we're doing it with a startup or a Fortune 100," says Lee. 
But now, Lee is finding new opportunities based not on the work they do, but the way they do it. Because Rootstrap has been distributed across continents from the beginning, working remotely has always been a core feature of their process and culture. They've learned what works and what doesn't when it comes to remote work – and now, other companies want to learn the same thing.
"Recently corporations have been hiring us to teach them how to work in distributed teams," Lee explains. "It's a pretty major knowledge gap in a lot of organizations, and now with COVID, I think a lot of companies are waking up to that fact."
This knowledge deficit, combined with a pandemic that's forcing more people than ever to work remotely, is prompting Lee to partially return to his hospitality roots. But this time, he's working to facilitate remote events instead of physical ones. 
The Future of Work
"Remote work was always going to be the future, Coronavirus is just throwing that future at us faster than we'd anticipated," says Lee. "So I think the questions we have to answer are, how do we learn how to live, work, and learn with each other in a virtual space?"
He has a few answers to that question. 
For one, Lee has been turning to TikTok as a novel way to spread basic knowledge of economics and entrepreneurship to younger generations. His @yobenlee account has grown to 24,000 followers in only a few months, with one of his recent videos on how banks use money going viral to the tune of 4.5 million views. 
"For me, TikTok is kind of like a riddle I'm trying to crack," he explains. "So many kids are on TikTok – so how can I use it to spread knowledge that they need, but may not get from school?"
He's also doubling down on e-learning. Lee has launched a number of ecourses in the past, with subjects ranging from how to build a business to a roadmapping course made in partnership with freelancing guru Brennan Dunn. Now, both he and his company are placing a stronger focus on elearning. 
"We've done a lot of work with MasterClass recently, and I think their model is the future," he says. "I see college degrees getting less and less important, whereas online learning formats like that of MasterClass or Udemy will be respected and maybe even mandatory."
But his biggest contributions in the e-learning space may be yet to come.
"What I think is necessary now is an e-course that teaches teams how to work remotely," Lee explains. "The whole economy needs to figure out how to work efficiently in a distributed team, and that's only going to get more important in the future, Coronavirus or no. I think that's my next project."
For Lee, this isn't just a question of our response to the pandemic. It's about a shift in the fundamental fabric of how we work together and how we navigate that shift as a society. Remote work can be either a blessing or a curse: done well, it can cause efficiency to skyrocket, but it can just as easily lead to fractured, disparate, and dysfunctional teams. Right now, Lee sees an opportunity to shift our course towards the former rather than the latter. 
He has a point. While the future is deeply uncertain, we can be sure that the world will not look the same after Coronavirus. The choices we make now will have long-lasting impacts on what that post-COVID future looks like – and if we can navigate the transition to remote work effectively, that means a brighter future for all of us.
Five Benefits of Studying Disaster Management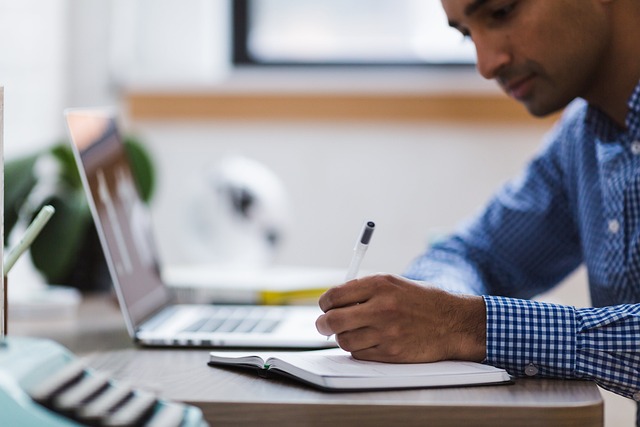 Are you concerned about helping your fellow human beings, especially when they most need it? The pictures and news about floods, earthquakes, and other disasters are horrendous. Even worse is seeing the people in those areas deprived of the basic necessities of life. If you're ready to help limit the negative impacts of such disasters, now is the best time to prepare!
A disaster management degree is one of the best ways to achieve this purpose. It will lead to a career choice that is very demanding but potentially very rewarding as well. 
As a disaster management worker, you will help people most affected by disasters. You will also help disaster-prone groups to prepare and plan for future emergencies. Overall, one can say that this is a specialized area with specific requirements. You require both practical experience and academic qualifications to advance in this field. 
However, is disaster management a suitable career? There are a few factors that influence the desirability of any career path. Personal growth, career growth, self-satisfaction, and a reasonable expected salary are all essential considerations. Without further ado, here's a look at some of the motivations for studying disaster management:
1. Your Work is to Help People
Most people see the effect of disasters on their screens and question why go into disaster management? And you might be one of them now. But a disaster management degree helps you reach out to the affected people more effectively. Yes, everyone can send in donations, prayers, and other forms of aid. However, managing the relief campaigns and actively assisting victims is much more gratifying. This reward alone answers the question. 
Helping victims gain some footing again
When a disaster strikes, many people can lose everything they have. They might not have their homes, loved ones, and means of living anymore. A disaster management worker can directly do a lot for such victims. 
Their degree and experience can help people restore their lives to normalcy. Distributing food and other essentials is just one step. After that, disaster management also helps victims get some source of livelihood, shelter, and whatever they need to piece their life back together. Such efforts also go a long way in assisting victims to recover emotionally from a disaster.
2. It Counts as Highly Skilled Work
If you start working in disaster management with a relevant degree, you are a highly skilled worker. Here are a few reasons why this is so:
You are required to complete formal qualifications, along with technical training sessions
This career path appreciates technical skills as well as experience
Disaster management requires a high skill level that not everyone can achieve
What are the advantages of a highly skilled career? 
The main advantages of such a career, including disaster management, include:
Further opportunities due to one's technical knowledge and expertise
Enhanced experiences while working
Better pay than many other career paths
A feeling of satisfaction due to doing something worthwhile
3. An Exciting Path
Working within a crisis or inside a disaster zone is dangerous but exciting. There might be a lot of chaos sometimes, with extremely changeable situations. 
It can also be very difficult to respond to disasters, so you might have to work on adrenaline half the time. It's all very demanding, but an adventurous soul will probably relish the experiences. 
Not everyone is not a perfect fit for this line of work. The stress and demands can get too much at times, adversely affecting the mental health of many workers. If you relish the idea of helping those in need no matter what, make sure to take a break when you need it.
4. Working in Different Locations
Getting stuck in a dead-end job is no fun. When you get a qualification in disaster management, your career will certainly not be boring. 
Among other factors, one reason for this is that disaster management takes its workers to several different locations. You might visit a metropolitan city one day and a completely rural setting the next. Some disaster management careers might even take you out of your home country. It won't be a vacation, but you will get exposure to many different cultures, lifestyles, work methods, and much more. Overall, you'll probably get a rich and fulfilling experience that's rare in any career choice. 
5. Chances of Growth
With disaster management as your career choice, you have a lot of room for growth. This sector includes large industries operating all over the globe and in all kinds of settings. Many companies and teams always search for a qualified, sincere individual who wants to work in this line. 
If you start at the bottom of the disaster management sector, you may get support and lower-level positions first. It is the perfect time to learn all you can and gain experience within the field. 
As you grow within this sector, you can get better qualifications and experience in the technical areas. Eventually, you can rise in the field and start working on different projects.
If you work smartly, you don't have to get stuck at a certain point in your disaster management career. You can work on the most well-known natural disasters as they happen or focus on lesser-known disasters and build your niche.
Conclusion
Studying disaster management and following a subsequent career might create a great path for many people. The education and experience here will show you how to help people in the worst situations. That path alone can make an individual feel satisfied and happy with their choices.
A disaster management degree will also put you in the highly skilled job category. It usually pays well, with some growth prospects to sweeten the pot. This career may also allow you to travel and get experience in new places. Overall, it seems like studying disaster management can be an exciting and sensible career option. If the above discussion seems interesting, why not check out some relevant courses today?