WordPress Donation Plugin Donorbox Crosses 6000+ Active Installs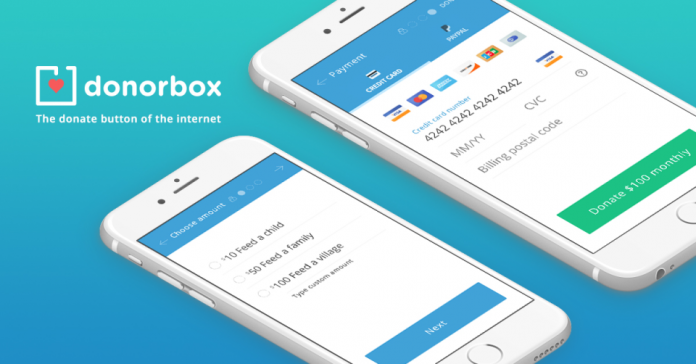 Donorbox, a WordPress donation plugin has been extensively recommended by experts for carrying out donation work in fundraising campaigns. As per the available reports, WordPress donation plugin Donorbox has crossed 6000 active installs and more people are making use of this donation plugin on their WordPress site. 
Due to the plenty of features made available by Donorbox, it has been used on a large scale in order to provide a solution to every fundraising campaign. Experts are recommending the use of WordPress donation Plugin Donorbox because it has got everything that it takes to embed a Donorbox donation form into a WordPress website. 
Many people have admitted that Donorbox allows them to use fully customized donation forms without any programming experience. And it helps to carry out a fundraising campaign in an easy manner and also makes it possible for everyone to share their cause with donors. In addition to this, Donorbox allows everyone to carry out donation actions in an automated fashion without wasting any time. 
It becomes possible for every fundraiser campaign organizer to introduce a fully customized donation form. Due to this, it becomes possible for every fundraising campaign to create a customized form in order to collect only the important information from people on various subjects. Donorbox accepts various payment systems such as Stripe, Paypal, Apple Pay, and Google Pay to carry out a fast checkout process. 
And another reason for the high popularity of the WordPress donation plugin, Donorbox is the high level of safety it makes available for its visitors. By making use of SSL/TLS encryption technology, it offers strong protection against online frauds. People from different languages can use this donation plugin in order to carry out their donation works in a simplified manner. One can localize the donation form in many languages such as English, Spanish, French, German, Italian, and Portuguese. 
A lot of non-profit organizations at various levels have been making use of WordPress Donation plugin Donorbox in order to launch their donation campaign in an effective manner. And the success rate of running a donation campaign using Donorbox is very high in comparison to other similar plugins. It is easy to install the WordPress plugin for a donation campaign that makes it possible for every firm to launch it without any prior knowledge about programming languages. 
All the complete details about its usage have been mentioned in this Donorbox and it is making it possible for every non-profit organization to make use of it in an effective manner. As it makes available easy to use and secure platform, the WordPress websites making use of this donation plugins have been witnessing an increase in the traffic on their platforms. Donorbox doesn't share any financial information with any other third party.

It is pretty easy to manage donations using the Donorbox dashboard and it is easy to resend scripts, update donations and refund donations if the need arises. Even, it allows the export of donations and one can even add manual donations on a WordPress site without charging any processing fee. 
Another feature that makes WordPress donation plugin Donorbox all the more popular is that it allows optimal integrations to help people run their campaigns in an easy manner. It enables MailChimp integration to allow fundraisers to interact with donors in an easy manner. In addition to this, it allows salesforce NPSP 3 integration in order to analyze donor data and maintain positive relationships with donors.

Through the survey, many donors have expressed their happiness in using Donorbox with ease. It makes it possible for everyone to actively take part in Donorbox donations in an easy manner. The easy to use and highly customized donation platform of Donorbox has been generating a high volume of traffic on many WordPress websites. And this has really helped to push the donation campaigns for many organizations to a new height.
According to many experts, the demand for WordPress donation plugin, Donorbox is expected to increase further in the years to come. Until now, it has got over 6000 active installs across the world and this number is expected to witness an increase in the future. All this is because of the exceptional features made available by Donorbox to its users. 30,000 non-profit organizations from over 25 countries have been making use of Donorbox in order to raise funds for various causes.

Many universities, animal rescues, political campaigns, research organizations have been making use of Donorbox in order to run their fundraising operations effectively. Even for a non-programmer, it is very easy to embed Donorbox donation forms on a fundraising WordPress website. And it is one of the popular reasons for a sharp increase in the popularity of this plugin in different corners of the world. 
Understanding Facebook Virality: Insights from Creators of Most Amazing Videos On The Internet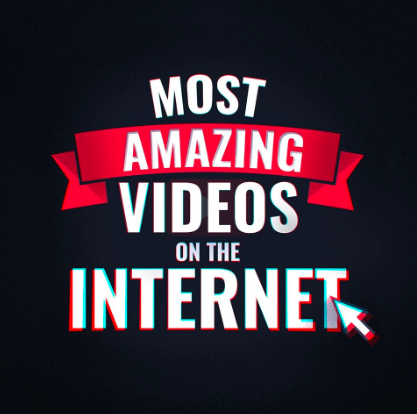 Facebook is becoming the behemoth of viral videos and is expected to dethrone YouTube with their Watch section. As time progresses, we've seen a huge rise in creators pushing their content over Facebook instead of YouTube.

Facebook has been on the front for creators helping them to make it big on their platform. We got the opportunity to speak with the creators of one of the most prestigious video pages on Facebook 'Most Amazing Videos On The Internet'. The page has garnered over 2.2 million likes since 2014 and has been focusing on posting uplifting stories. Bringing the world closer together is their ideology which is not too different from Facebook's own ideology, to bring people together.

Producing original, quality content is vital to any website. Ninety percent of consumers find custom content helpful and nearly 80 percent believe in a company that is striving to build a good relationship with them.That's why it's important to stand out by publishing high-quality, original content. Looking for a way to make your posts and articles as unique as possible? Take a look at these rising trends in content production shared by the creators of Most Amazing Videos On The Internet:

Create Unique Content for Social Media

Instead of simply sharing content on social media, true ahead-of-the-curve content producers are choosing headlines, photos and even topics with social sharing in mind. Over 50 percent of people learn about breaking news via social media instead of traditional news sources, so it makes sense to put extra effort into social.
Just look at BuzzFeed, which claims to have "the most social content in the world." Seventy-five percent of its readers look for content on the site specifically to share. That's why it's important to write social-trending content, pay attention to trending topics, and focus on timely, relevant news.

Consider Evoking Readers' Emotions
Another way to stand out from the crowd is to embrace the growing trend of writing content that touches on readers' emotions, especially when it comes to content marketing (see also: These Emotions Might Make Your Written Content Go Viral).
In fact, marketing messages are two times more effective when they reach readers' emotions. That could mean humorous content, heart-breaking content or controversial content. This explains why a blog post about a puppy sleeping with a baby received over 1 million likes on Facebook. It played up the "aww" factor.
But you don't need pictures of cuddly puppies to do the same. Add a touch of humor or write about a controversial viewpoint to spark conversation surrounding your original content
Create Content for Mobile Devices
Mobile-only readers are becoming more common, especially with a younger crowd. Half of young adults who own smartphones say that they access the Internet mainly by mobile device. That means that it's essential to produce content that your readers can digest on the go. To ensure it's readable, stick to simple, one-column layouts and shorter content that features more visuals, like photos and videos. The most important part of publishing original content is ease of consumption.

By harnessing a few of the rising trends in content creation, writers, bloggers and marketers alike can raise their content's quality. More original content means more readers, more shares and standing out from competitors. When it comes to content creation, unique work is a track to success.What do you do to make your content more original? Share your thoughts and comments with us below.