WordPress Donation Plugin Donorbox Crosses 6000+ Active Installs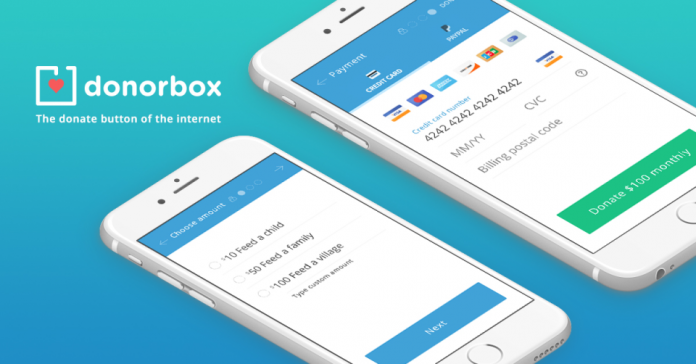 Donorbox, a WordPress donation plugin has been extensively recommended by experts for carrying out donation work in fundraising campaigns. As per the available reports, WordPress donation plugin Donorbox has crossed 6000 active installs and more people are making use of this donation plugin on their WordPress site. 
Due to the plenty of features made available by Donorbox, it has been used on a large scale in order to provide a solution to every fundraising campaign. Experts are recommending the use of WordPress donation Plugin Donorbox because it has got everything that it takes to embed a Donorbox donation form into a WordPress website. 
Many people have admitted that Donorbox allows them to use fully customized donation forms without any programming experience. And it helps to carry out a fundraising campaign in an easy manner and also makes it possible for everyone to share their cause with donors. In addition to this, Donorbox allows everyone to carry out donation actions in an automated fashion without wasting any time. 
It becomes possible for every fundraiser campaign organizer to introduce a fully customized donation form. Due to this, it becomes possible for every fundraising campaign to create a customized form in order to collect only the important information from people on various subjects. Donorbox accepts various payment systems such as Stripe, Paypal, Apple Pay, and Google Pay to carry out a fast checkout process. 
And another reason for the high popularity of the WordPress donation plugin, Donorbox is the high level of safety it makes available for its visitors. By making use of SSL/TLS encryption technology, it offers strong protection against online frauds. People from different languages can use this donation plugin in order to carry out their donation works in a simplified manner. One can localize the donation form in many languages such as English, Spanish, French, German, Italian, and Portuguese. 
A lot of non-profit organizations at various levels have been making use of WordPress Donation plugin Donorbox in order to launch their donation campaign in an effective manner. And the success rate of running a donation campaign using Donorbox is very high in comparison to other similar plugins. It is easy to install the WordPress plugin for a donation campaign that makes it possible for every firm to launch it without any prior knowledge about programming languages. 
All the complete details about its usage have been mentioned in this Donorbox and it is making it possible for every non-profit organization to make use of it in an effective manner. As it makes available easy to use and secure platform, the WordPress websites making use of this donation plugins have been witnessing an increase in the traffic on their platforms. Donorbox doesn't share any financial information with any other third party.

It is pretty easy to manage donations using the Donorbox dashboard and it is easy to resend scripts, update donations and refund donations if the need arises. Even, it allows the export of donations and one can even add manual donations on a WordPress site without charging any processing fee. 
Another feature that makes WordPress donation plugin Donorbox all the more popular is that it allows optimal integrations to help people run their campaigns in an easy manner. It enables MailChimp integration to allow fundraisers to interact with donors in an easy manner. In addition to this, it allows salesforce NPSP 3 integration in order to analyze donor data and maintain positive relationships with donors.

Through the survey, many donors have expressed their happiness in using Donorbox with ease. It makes it possible for everyone to actively take part in Donorbox donations in an easy manner. The easy to use and highly customized donation platform of Donorbox has been generating a high volume of traffic on many WordPress websites. And this has really helped to push the donation campaigns for many organizations to a new height.
According to many experts, the demand for WordPress donation plugin, Donorbox is expected to increase further in the years to come. Until now, it has got over 6000 active installs across the world and this number is expected to witness an increase in the future. All this is because of the exceptional features made available by Donorbox to its users. 30,000 non-profit organizations from over 25 countries have been making use of Donorbox in order to raise funds for various causes.

Many universities, animal rescues, political campaigns, research organizations have been making use of Donorbox in order to run their fundraising operations effectively. Even for a non-programmer, it is very easy to embed Donorbox donation forms on a fundraising WordPress website. And it is one of the popular reasons for a sharp increase in the popularity of this plugin in different corners of the world. 
Introducing Bitcoin Questions: The AI-Powered Platform for All Your Bitcoin Inquiries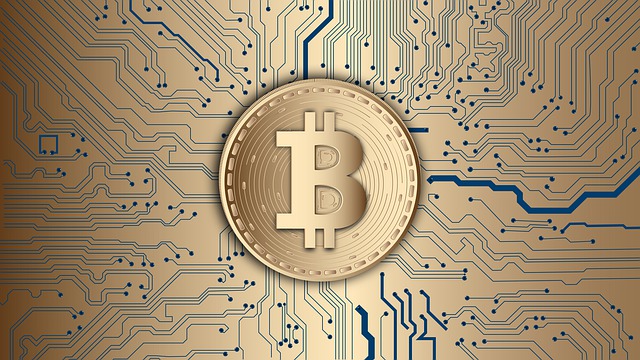 As Bitcoin gains traction in the global economy, the need for a comprehensive and accessible source of information on the world's leading cryptocurrency becomes increasingly evident. Enter Bitcoin Questions, the ultimate destination for all inquiries related to Bitcoin. Powered by state-of-the-art artificial intelligence technology, this platform provides accurate and reliable answers to a wide range of questions about the fascinating world of Bitcoin. In this article, we will explore the features and benefits that make Bitcoin Questions an invaluable resource for everyone, from beginners to seasoned cryptocurrency enthusiasts.
A Cutting-Edge AI-Powered Platform for Bitcoin Information
Navigating the complex landscape of Bitcoin can be challenging, especially for those who are new to the field. To address this issue, Bitcoin Questions harnesses the power of advanced AI technology to deliver precise and up-to-date information on various aspects of Bitcoin. Here's a closer look at what you can expect from this innovative platform:
Instant Answers: Whether you have a general question about Bitcoin or a specific inquiry about transactions, wallets, or mining, Bitcoin Questions has you covered. Simply type your question into the search bar, and the platform's AI algorithms will instantly provide you with a clear, concise, and accurate answer.
Comprehensive Knowledge Base: The platform's AI draws from a vast and continually updated knowledge base, ensuring that users receive the most current and relevant information on any Bitcoin-related topic. From understanding basic concepts to exploring advanced trading strategies, Bitcoin Questions serves as an invaluable resource for users at all levels of expertise.
User-Friendly Interface: Bitcoin Questions boasts a clean, intuitive interface designed to facilitate seamless user experience. The platform's straightforward layout allows users to find the information they seek quickly and efficiently, eliminating the need to sift through multiple resources or navigate complex websites.
Tailored Recommendations: As you interact with the platform, the AI technology learns from your queries and preferences, allowing it to provide personalized recommendations for further reading or exploration. This adaptive learning process ensures that users receive the most relevant information based on their individual needs and interests.
Expert-Verified Content: While the AI technology underpinning Bitcoin Questions is incredibly powerful, the platform's creators understand the importance of human expertise. To ensure the highest level of accuracy and reliability, a team of cryptocurrency experts routinely reviews and verifies the content generated by the AI algorithms.
Dynamic Updates: The world of cryptocurrencies is in a constant state of flux, with new developments, trends, and regulations emerging regularly. Bitcoin Questions' AI technology is designed to stay ahead of the curve, continuously updating its knowledge base to reflect the latest information and insights in the Bitcoin space.
Global Accessibility: Bitcoin Questions is available 24/7 and accessible from anywhere in the world, making it an ideal resource for users across different time zones and geographical locations. The platform's commitment to inclusivity and accessibility ensures that anyone with an interest in Bitcoin can access reliable information when they need it.
Privacy and Security: In an age where online privacy and security are paramount, Bitcoin Questions takes these concerns seriously. The platform employs robust security measures to protect user data and ensure a safe and private browsing experience.
Conclusion
Bitcoin Questions stands out as a groundbreaking platform that harnesses the power of AI technology to provide users with accurate, reliable, and up-to-date information on all aspects of Bitcoin. Its user-friendly design, personalized recommendations, and expert-verified content make it an indispensable resource for anyone looking to explore and understand the complex world of cryptocurrencies. With Bitcoin Questions, you can confidently embark on your journey into the exciting realm of Bitcoin, armed with the knowledge and insights you need to succeed.