Understanding Facebook Virality: Insights from Creators of Most Amazing Videos On The Internet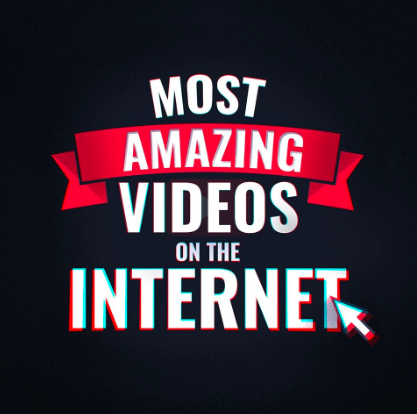 Facebook is becoming the behemoth of viral videos and is expected to dethrone YouTube with their Watch section. As time progresses, we've seen a huge rise in creators pushing their content over Facebook instead of YouTube.

Facebook has been on the front for creators helping them to make it big on their platform. We got the opportunity to speak with the creators of one of the most prestigious video pages on Facebook 'Most Amazing Videos On The Internet'. The page has garnered over 2.2 million likes since 2014 and has been focusing on posting uplifting stories. Bringing the world closer together is their ideology which is not too different from Facebook's own ideology, to bring people together.

Producing original, quality content is vital to any website. Ninety percent of consumers find custom content helpful and nearly 80 percent believe in a company that is striving to build a good relationship with them.That's why it's important to stand out by publishing high-quality, original content. Looking for a way to make your posts and articles as unique as possible? Take a look at these rising trends in content production shared by the creators of Most Amazing Videos On The Internet:

Create Unique Content for Social Media

Instead of simply sharing content on social media, true ahead-of-the-curve content producers are choosing headlines, photos and even topics with social sharing in mind. Over 50 percent of people learn about breaking news via social media instead of traditional news sources, so it makes sense to put extra effort into social.
Just look at BuzzFeed, which claims to have "the most social content in the world." Seventy-five percent of its readers look for content on the site specifically to share. That's why it's important to write social-trending content, pay attention to trending topics, and focus on timely, relevant news.

Consider Evoking Readers' Emotions
Another way to stand out from the crowd is to embrace the growing trend of writing content that touches on readers' emotions, especially when it comes to content marketing (see also: These Emotions Might Make Your Written Content Go Viral).
In fact, marketing messages are two times more effective when they reach readers' emotions. That could mean humorous content, heart-breaking content or controversial content. This explains why a blog post about a puppy sleeping with a baby received over 1 million likes on Facebook. It played up the "aww" factor.
But you don't need pictures of cuddly puppies to do the same. Add a touch of humor or write about a controversial viewpoint to spark conversation surrounding your original content
Create Content for Mobile Devices
Mobile-only readers are becoming more common, especially with a younger crowd. Half of young adults who own smartphones say that they access the Internet mainly by mobile device. That means that it's essential to produce content that your readers can digest on the go. To ensure it's readable, stick to simple, one-column layouts and shorter content that features more visuals, like photos and videos. The most important part of publishing original content is ease of consumption.

By harnessing a few of the rising trends in content creation, writers, bloggers and marketers alike can raise their content's quality. More original content means more readers, more shares and standing out from competitors. When it comes to content creation, unique work is a track to success.What do you do to make your content more original? Share your thoughts and comments with us below.
Introducing Bitcoin Questions: The AI-Powered Platform for All Your Bitcoin Inquiries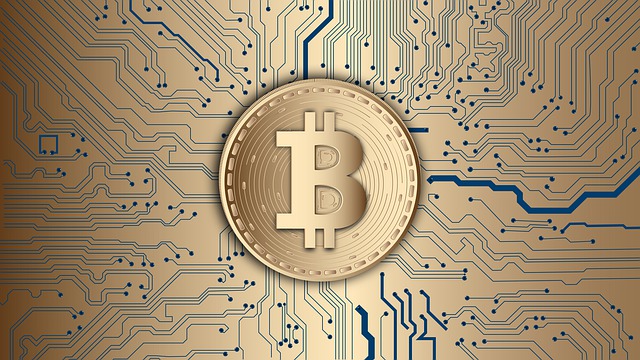 As Bitcoin gains traction in the global economy, the need for a comprehensive and accessible source of information on the world's leading cryptocurrency becomes increasingly evident. Enter Bitcoin Questions, the ultimate destination for all inquiries related to Bitcoin. Powered by state-of-the-art artificial intelligence technology, this platform provides accurate and reliable answers to a wide range of questions about the fascinating world of Bitcoin. In this article, we will explore the features and benefits that make Bitcoin Questions an invaluable resource for everyone, from beginners to seasoned cryptocurrency enthusiasts.
A Cutting-Edge AI-Powered Platform for Bitcoin Information
Navigating the complex landscape of Bitcoin can be challenging, especially for those who are new to the field. To address this issue, Bitcoin Questions harnesses the power of advanced AI technology to deliver precise and up-to-date information on various aspects of Bitcoin. Here's a closer look at what you can expect from this innovative platform:
Instant Answers: Whether you have a general question about Bitcoin or a specific inquiry about transactions, wallets, or mining, Bitcoin Questions has you covered. Simply type your question into the search bar, and the platform's AI algorithms will instantly provide you with a clear, concise, and accurate answer.
Comprehensive Knowledge Base: The platform's AI draws from a vast and continually updated knowledge base, ensuring that users receive the most current and relevant information on any Bitcoin-related topic. From understanding basic concepts to exploring advanced trading strategies, Bitcoin Questions serves as an invaluable resource for users at all levels of expertise.
User-Friendly Interface: Bitcoin Questions boasts a clean, intuitive interface designed to facilitate seamless user experience. The platform's straightforward layout allows users to find the information they seek quickly and efficiently, eliminating the need to sift through multiple resources or navigate complex websites.
Tailored Recommendations: As you interact with the platform, the AI technology learns from your queries and preferences, allowing it to provide personalized recommendations for further reading or exploration. This adaptive learning process ensures that users receive the most relevant information based on their individual needs and interests.
Expert-Verified Content: While the AI technology underpinning Bitcoin Questions is incredibly powerful, the platform's creators understand the importance of human expertise. To ensure the highest level of accuracy and reliability, a team of cryptocurrency experts routinely reviews and verifies the content generated by the AI algorithms.
Dynamic Updates: The world of cryptocurrencies is in a constant state of flux, with new developments, trends, and regulations emerging regularly. Bitcoin Questions' AI technology is designed to stay ahead of the curve, continuously updating its knowledge base to reflect the latest information and insights in the Bitcoin space.
Global Accessibility: Bitcoin Questions is available 24/7 and accessible from anywhere in the world, making it an ideal resource for users across different time zones and geographical locations. The platform's commitment to inclusivity and accessibility ensures that anyone with an interest in Bitcoin can access reliable information when they need it.
Privacy and Security: In an age where online privacy and security are paramount, Bitcoin Questions takes these concerns seriously. The platform employs robust security measures to protect user data and ensure a safe and private browsing experience.
Conclusion
Bitcoin Questions stands out as a groundbreaking platform that harnesses the power of AI technology to provide users with accurate, reliable, and up-to-date information on all aspects of Bitcoin. Its user-friendly design, personalized recommendations, and expert-verified content make it an indispensable resource for anyone looking to explore and understand the complex world of cryptocurrencies. With Bitcoin Questions, you can confidently embark on your journey into the exciting realm of Bitcoin, armed with the knowledge and insights you need to succeed.