Workers Compensation Claims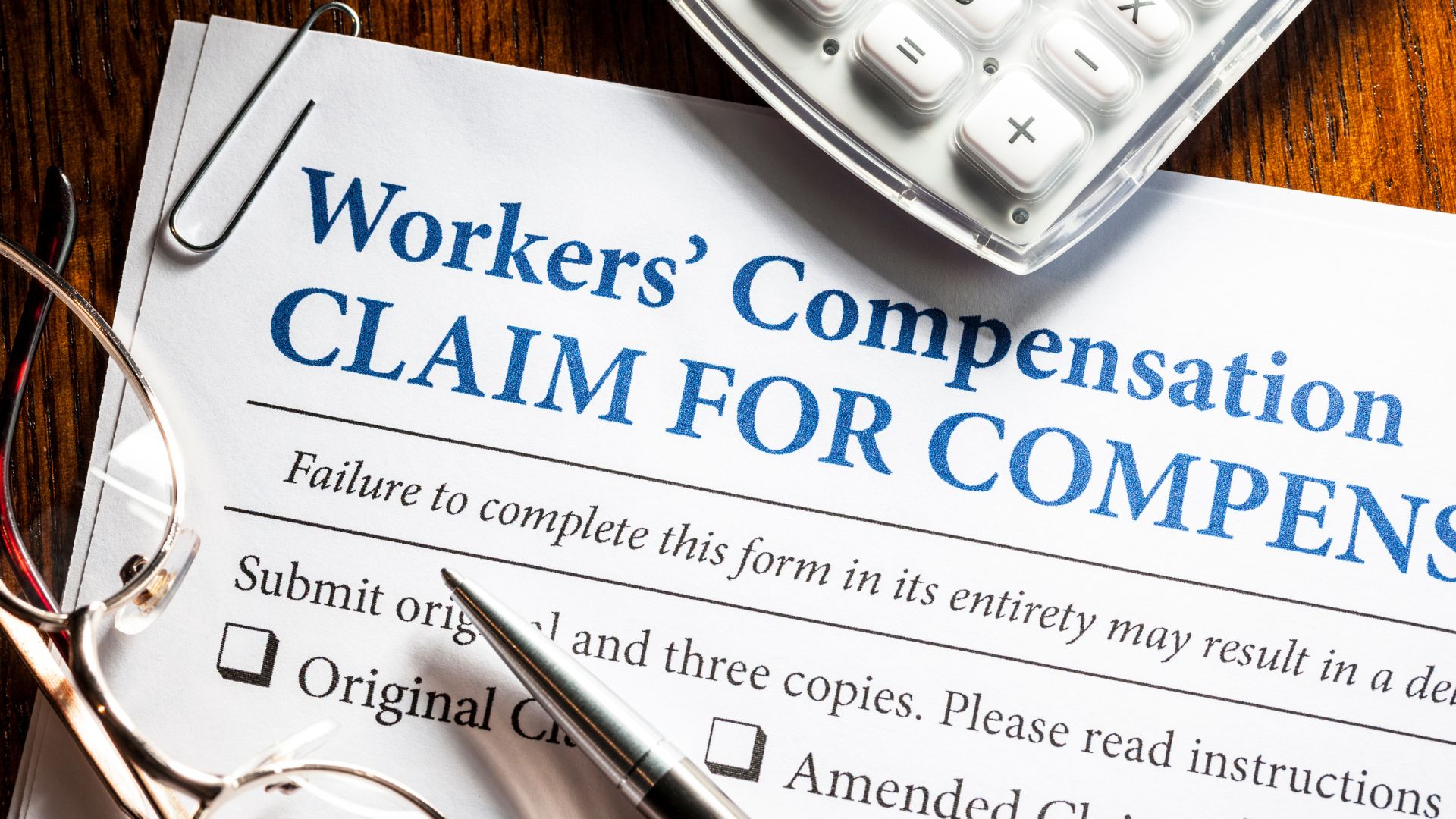 Workers compensation or workers comp is a government-mandated program that pays benefits to employees who sustain an injury or become sick on the job or due to their work. It functions as a disability insurance mechanism for workers. Thus, offering monetary benefits, healthcare benefits, or both to workers that sustain injuries or become ill as a direct result of their work.
"Going through any claim can be a strenuous process. Your claim may be accepted or rejected even when you are not the cause of any damage incurred," says personal injury attorney Sheryl Lam.
Most firms need Workers comp insurance to cover employees that sustain injuries on the job. Though employees are not required to establish responsibility to get benefits, the worker compensation process entails multiple steps, and insurers may ultimately dismiss their claims.
Benefits from Workers Compensation
Almost every state mandates that employers must provide workers comp coverage to their employees. Below are the different types of workers comp benefits:
#1. Medical Benefits
After a claim approval, workers comp insurance reimburses medical expenses for employees due to the injury or illness. The medical expenses include doctor appointments, drugs, chronic pain management, physical therapy, surgery, hospital treatment, and equipment like crutches and wheelchairs.
The reimbursement of medical expenses continues until the injured worker reaches Maximum Medical Improvement (MMI), which is the point of no further treatment that can help them get better. 
When this is the case, there may be a limitation of paid medical costs to only those treatments that aid in maintaining MMI, and benefits may be subject to time constraints. At this time, there may be an assignment of the disability of an employee, the establishment of continuing work restrictions, and the settlement procedure.
#2. Disability Benefits
If an employee cannot work due to work-related injury, disability payments might help to replace some of their lost wages. The employee earning capacity, disability type, and state rules determine the amount of pay replacement. The calculation entails using the weekly pay of employees before the injury.
Employees who require time off to recover or receive medical care can use these disability benefits to supplement their income until they return to work. This workers comp benefit might last a lifetime if an employee experiences a permanent disability but only until their temporary disability benefits have run out.
Furthermore, the employee level of disability determines whether disability benefits are temporary or permanent. Temporary and permanent disability compensation is available in two forms: total and partial:
Temporary total disability: the employee cannot work for some time, but there is an expectation that they will return to their job after recovery.
Temporary partial disability: an employee can perform some of their duties, but only in a reduced capability or part-time.
Permanent total disability: the employee sustains a lifelong injury and will never return to their previous position or do any job.
Permanent partial disability: the injury can be life-lasting, and the individual can return to work, but only at a reduced capacity, preventing them from earning as much money as they did before the injury.
#3. Rehabilitation Benefits
Injured workers who are permanently incapacitated and unable to return to their previous job can benefit from vocational rehabilitation. Rehabilitation benefits often cover career training, resume assistance, job growth and placement, tuition, books, skills assessment, and testing. Rehabilitation benefits cover retraining expenses so that an employee can get the new skills or qualifications needed to get back to work in a job that pays as much as their former one did.
Limitations to Worker Compensation Claims
One of the most significant drawbacks of workers comp claims is that they provide limited benefits to injured workers. These benefits are limited in that they do not account for non-economic damages. This is one of the most significant distinctions between a workers comp claim and a personal injury claim.
The victim must prove that the defendant is to blame for their injuries in a personal injury case. If successful, they can be reimbursed for both economic and non-economic damages. A personal injury case compensation covers economic damages similar to those covered by workers comp claims, such as past and future medical expenditures, missed wages, loss of earning potential, and property damage.
Non-economic damages, which compensate accident victims for the total decline in quality of life they experienced due to the accident, including pain and suffering, are not covered by a successful workers comp claim. Workers comp compensates for economic losses, ignoring the psychological and emotional impact of an accident on the life of workers.
Challenges in Pursuing a Workers Compensation Claim
While an injured employee does not have to establish that anybody else is to blame for their injury, they sometimes find it hard to get the benefits. The insurance carrier of a company manages the compensations of employees. Anyone who has worked with an insurance company following an accident knows how frustrating it can be.
An insurance company will frequently challenge a workers comp claim in the hopes of lowering the amount of money it must payout. Insurance firms will sometimes deny that the injuries are work-related. 
An insurance company may also assert that the injuries are not as severe as they claim. For instance, an insurance company may deny permanent disability compensation by arguing that injured workers can still fulfill their job obligations despite their injuries.
What To do When the Insurer Denies the Claim
The best step to winning a claim is consulting an experienced lawyer. Your lawyer can negotiate compensation with the insurance company on your behalf. If an insurer disapproves of your claim, your lawyer can help you file a lawsuit against the insurance company and can defend you as well.
The lawyer will give you feedback on every step of the claims regularly. Filing paperwork, obtaining proof, and negotiating can all take a lot of time and effort. The process can be taxing, particularly if you are healing from significant injuries. Working with a lawyer can alleviate some of the stress while also potentially improving the outcome of your case.
Conclusion
Dealing with legal problems, especially after suffering a work-related injury, can be incredibly exhausting for non-lawyers. The filing process for benefits is not usually straightforward sometimes and occasionally necessitates consulting an experienced attorney. Thus, before filing a workers comp claim, it is advisable to consult an experienced attorney.
Five Benefits of Studying Disaster Management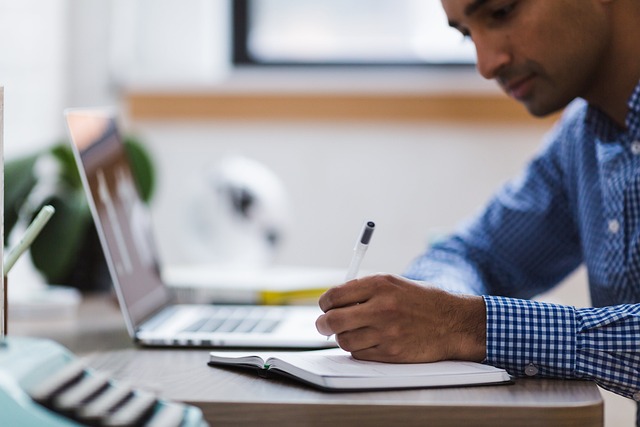 Are you concerned about helping your fellow human beings, especially when they most need it? The pictures and news about floods, earthquakes, and other disasters are horrendous. Even worse is seeing the people in those areas deprived of the basic necessities of life. If you're ready to help limit the negative impacts of such disasters, now is the best time to prepare!
A disaster management degree is one of the best ways to achieve this purpose. It will lead to a career choice that is very demanding but potentially very rewarding as well. 
As a disaster management worker, you will help people most affected by disasters. You will also help disaster-prone groups to prepare and plan for future emergencies. Overall, one can say that this is a specialized area with specific requirements. You require both practical experience and academic qualifications to advance in this field. 
However, is disaster management a suitable career? There are a few factors that influence the desirability of any career path. Personal growth, career growth, self-satisfaction, and a reasonable expected salary are all essential considerations. Without further ado, here's a look at some of the motivations for studying disaster management:
1. Your Work is to Help People
Most people see the effect of disasters on their screens and question why go into disaster management? And you might be one of them now. But a disaster management degree helps you reach out to the affected people more effectively. Yes, everyone can send in donations, prayers, and other forms of aid. However, managing the relief campaigns and actively assisting victims is much more gratifying. This reward alone answers the question. 
Helping victims gain some footing again
When a disaster strikes, many people can lose everything they have. They might not have their homes, loved ones, and means of living anymore. A disaster management worker can directly do a lot for such victims. 
Their degree and experience can help people restore their lives to normalcy. Distributing food and other essentials is just one step. After that, disaster management also helps victims get some source of livelihood, shelter, and whatever they need to piece their life back together. Such efforts also go a long way in assisting victims to recover emotionally from a disaster.
2. It Counts as Highly Skilled Work
If you start working in disaster management with a relevant degree, you are a highly skilled worker. Here are a few reasons why this is so:
You are required to complete formal qualifications, along with technical training sessions
This career path appreciates technical skills as well as experience
Disaster management requires a high skill level that not everyone can achieve
What are the advantages of a highly skilled career? 
The main advantages of such a career, including disaster management, include:
Further opportunities due to one's technical knowledge and expertise
Enhanced experiences while working
Better pay than many other career paths
A feeling of satisfaction due to doing something worthwhile
3. An Exciting Path
Working within a crisis or inside a disaster zone is dangerous but exciting. There might be a lot of chaos sometimes, with extremely changeable situations. 
It can also be very difficult to respond to disasters, so you might have to work on adrenaline half the time. It's all very demanding, but an adventurous soul will probably relish the experiences. 
Not everyone is not a perfect fit for this line of work. The stress and demands can get too much at times, adversely affecting the mental health of many workers. If you relish the idea of helping those in need no matter what, make sure to take a break when you need it.
4. Working in Different Locations
Getting stuck in a dead-end job is no fun. When you get a qualification in disaster management, your career will certainly not be boring. 
Among other factors, one reason for this is that disaster management takes its workers to several different locations. You might visit a metropolitan city one day and a completely rural setting the next. Some disaster management careers might even take you out of your home country. It won't be a vacation, but you will get exposure to many different cultures, lifestyles, work methods, and much more. Overall, you'll probably get a rich and fulfilling experience that's rare in any career choice. 
5. Chances of Growth
With disaster management as your career choice, you have a lot of room for growth. This sector includes large industries operating all over the globe and in all kinds of settings. Many companies and teams always search for a qualified, sincere individual who wants to work in this line. 
If you start at the bottom of the disaster management sector, you may get support and lower-level positions first. It is the perfect time to learn all you can and gain experience within the field. 
As you grow within this sector, you can get better qualifications and experience in the technical areas. Eventually, you can rise in the field and start working on different projects.
If you work smartly, you don't have to get stuck at a certain point in your disaster management career. You can work on the most well-known natural disasters as they happen or focus on lesser-known disasters and build your niche.
Conclusion
Studying disaster management and following a subsequent career might create a great path for many people. The education and experience here will show you how to help people in the worst situations. That path alone can make an individual feel satisfied and happy with their choices.
A disaster management degree will also put you in the highly skilled job category. It usually pays well, with some growth prospects to sweeten the pot. This career may also allow you to travel and get experience in new places. Overall, it seems like studying disaster management can be an exciting and sensible career option. If the above discussion seems interesting, why not check out some relevant courses today?