WorldstarHipHop YouTube Channel Exclusively Features "Wadd Up Doe" by BlaccCuzz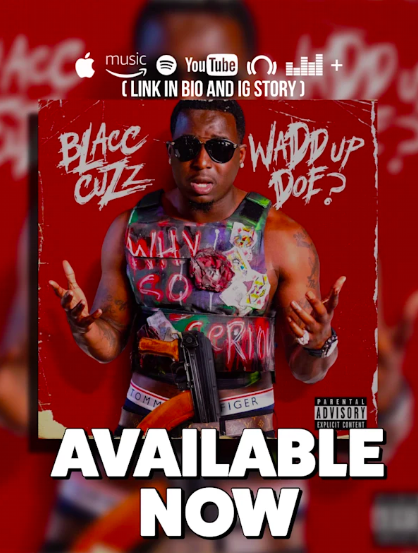 When it comes to the industry leader showcasing the biggest names in hip hop and rap, along with the rising stars and up-and-comers, WorldstarHipHop has been at the head of the class since 2005. That's why when they got the chance to exclusively display Blacc Cuzz's new hit "Wadd Up Doe" they jumped all over it. In the same vein as some of his previous drops including "All On Me" and "On God", this latest offering from the Pittsburgh native is gritty and hard.
While all of these other dime-a-dozen imitation rappers and make-believe street hustlers show off their fake Rolexes and drink water out of old Cristal bottles in their tired and predictable videos, Blacc Cuzz gives you a glimpse into his real everyday world of staying on the grind and under the radar. But this artist has a much brighter future than the dark past he carries with him, that's one of the many reasons WSHH made sure that they were first in line when it came to presenting the next hottest joint to hit the charts in "Wadd Up Doe".
In this song Blacc stays true to his upbringing and thug life roots, while still giving hope and inspiration to all those hearing his lyrics that no matter how tough things get, no matter how hard life hits, and no matter what obstacles you face – talent, hustle, determination, and faith will bring you through it stronger and better than you have ever been before. Blacc Cuzz has seen plenty of tragedy and hardship in his personal life, but what would make many other folks in his shoes throw in the towel has only made him more driven than ever to turn the rap game upside down and show that where you come from isn't where you have to stay forever.
His biting lyrics, original beats, along with unique hooks and accompaniment have made BlaccCuzz one of the hottest and brightest burning new stars in the industry today, and as he gets ready to launch a major tour throughout the country, his loyal fans are lining up to pre-order tickets to the nearest shows. Seeing the growing demand for such a genuine and gifted artist in a world where voice synthesizers and editing tricks take the place of real talent, WorldstarHipHop knew that "Wadd Up Doe" was only going to continue to build his already sizable following.
And because they have been featuring both the biggest superstars and breakout performers for nearly 15 years, WSHH knows how to recognize a game-changer when they see one, and they saw one in Blacc Cuzz. Unlike many of today's "artists" who rely on gimmicks and made-up backstories to present themselves as legit, Blacc's life speaks for itself, as do his lyrics.
Anna Faris Talks about Having a Gut Feeling About her Cheating Partner (now Ex)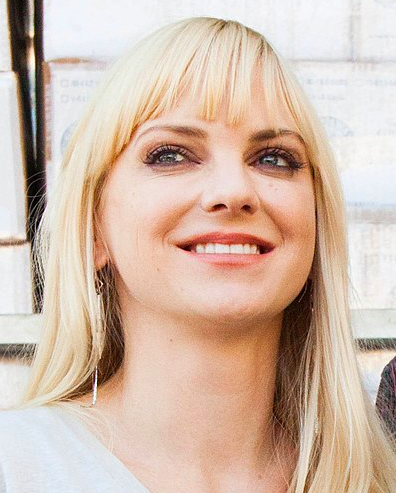 In a podcast interview "Anna Faris is Unqualified" with Kat Von D, Anna Faris opened up about her past experience with an unnamed significant other cheating on her during their relationship. Both of them discussed how they coped in the past when they learned that their partners had stepped outside the relationship with another women.
On the Dec. 2 episode, Faris explained, she had confronted the man in her life at the time, but was so bowled over by his denial that she began to question her own intuition. She said that she once woke up in the middle of the night and questioned him 'Are you f–king so and so?' to which he reacted with a 'You're crazy' remark. She also mentioned that in relationships such things are revealed through gut feeling. It becomes pretty obvious even though you don't want to believe that anything is wrong in the relation but the gut feeling starts growing more and more and you can no more remain in the state of denial.
Faris remarked that women are taught to suppress fear or suspicion because "we might be deemed as suspicious or neurotic or crazy." But it was true in her case when years later she learned that her intuition was correct and that the man had been cheating on her.
She divorced "Guardians of the Galaxy" star Chris Pratt, in 2018, her husband of nearly nine years. They have a son together. Faris was previously married to actor Ben Indra from 2004 to 2008 and she didn't spill any details as to which, if either, of the two she was referring to.