WorldstarHipHop YouTube Channel Exclusively Features "Wadd Up Doe" by BlaccCuzz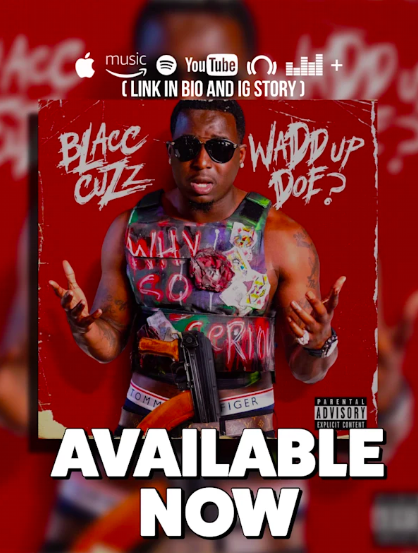 When it comes to the industry leader showcasing the biggest names in hip hop and rap, along with the rising stars and up-and-comers, WorldstarHipHop has been at the head of the class since 2005. That's why when they got the chance to exclusively display Blacc Cuzz's new hit "Wadd Up Doe" they jumped all over it. In the same vein as some of his previous drops including "All On Me" and "On God", this latest offering from the Pittsburgh native is gritty and hard.
While all of these other dime-a-dozen imitation rappers and make-believe street hustlers show off their fake Rolexes and drink water out of old Cristal bottles in their tired and predictable videos, Blacc Cuzz gives you a glimpse into his real everyday world of staying on the grind and under the radar. But this artist has a much brighter future than the dark past he carries with him, that's one of the many reasons WSHH made sure that they were first in line when it came to presenting the next hottest joint to hit the charts in "Wadd Up Doe".
In this song Blacc stays true to his upbringing and thug life roots, while still giving hope and inspiration to all those hearing his lyrics that no matter how tough things get, no matter how hard life hits, and no matter what obstacles you face – talent, hustle, determination, and faith will bring you through it stronger and better than you have ever been before. Blacc Cuzz has seen plenty of tragedy and hardship in his personal life, but what would make many other folks in his shoes throw in the towel has only made him more driven than ever to turn the rap game upside down and show that where you come from isn't where you have to stay forever.
His biting lyrics, original beats, along with unique hooks and accompaniment have made BlaccCuzz one of the hottest and brightest burning new stars in the industry today, and as he gets ready to launch a major tour throughout the country, his loyal fans are lining up to pre-order tickets to the nearest shows. Seeing the growing demand for such a genuine and gifted artist in a world where voice synthesizers and editing tricks take the place of real talent, WorldstarHipHop knew that "Wadd Up Doe" was only going to continue to build his already sizable following.
And because they have been featuring both the biggest superstars and breakout performers for nearly 15 years, WSHH knows how to recognize a game-changer when they see one, and they saw one in Blacc Cuzz. Unlike many of today's "artists" who rely on gimmicks and made-up backstories to present themselves as legit, Blacc's life speaks for itself, as do his lyrics.
The fundamental features of community festivals' social implications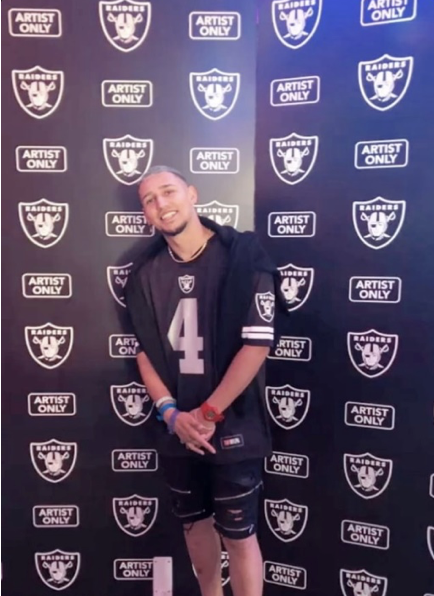 Music's power is an extraordinarily vital and unique instrument that improves the human experience. When combined with a social gathering of individuals from all walks of life who have come to appreciate this art, it creates a force unlike any other. Music allows people to imagine their lives and evoke powerful memories. Music is integral to cultural gatherings, festivals, and belief systems. Sound and rhythm patterns provide a unique insight into an individual's thoughts on current culture, subcultures, and societal concerns. Community festivals allow people of a community to engage in socialization, entertainment, and the formation of social networks, all of which can contribute to the promotion of community cohesiveness and the development of social capital within a community. 
In addition to bringing people of all colors, races, and ethnicities together, these festivals also play a pivotal role in promoting upcoming artists in the music industry. Festivals have long been one of the most prolific venues for promoting new music and exposing listeners to contemporary artists. The absence of festivals and venues has significantly hampered fresh content and talent exposure. Music is vital during festivals because it creates an instant link among those who attend. Festival music speaks to our human yearning to connect, and music is a means of self-expression that transcends all language borders. Picking up performances at smaller or local music festivals is a terrific method for new performers to get into the live music scene. 
Cultura Fest Las Vegas is organized by Alexis Lopez, CEO of artist-only entertainment in Las Vegas. The first large Latino Music Festival in the heart of Las Vegas, bringing together some of the top Latin artists from across the world to play on one stage, which includes some of the most prominent Latino Artists performing various types of music genres such as Regional Mexicana, Banda, Mariachi, and Reggaeton to create a first-time Latino music festival in the heart of Las Vegas. By reshaping live entertainment into an economic engine for growth and commerce and challenging humanity to live by its highest ideals, festivals have revolutionized the live music industry and become a crucial source of income for the music business. They also celebrate both the power of the individual and the collective masses. 
The upcoming festival to send shockwaves
The festival is scheduled to take place in 2023. With over 20 artists and ten of the biggest Latin DJs and music producers on the stage, bringing Latin Culture together, various Latin food from different cultures, games, contests, and giveaways for all guests to eat and dance the night away.
Cultura Fest will feature Latin music genres such as Reggaeton, Dembow, Mariachi, Corridos, and Banda Regional Mexicana.
Becky G, Dalex, Jowell & Randy, Blessed, Ryan Castro, Luis R Conriquez, Fuerza Reguida, Enigma Norteno, Junior H, Rickstarr, Mr. Fernandez, Christian Nava, Eslabón Armado, Eladio Carrión, Lunay, Sech, Lyanno, Mora, and many more will be confirmed as headliners in 2023.
Through his music promotion venture, Alexis intends to introduce Cultura Fest to other big cities such as Los Angeles, Texas, Chicago, and Miami. 
Introducing new artists to the audience
Alexis works as an A/R in the Latino business with numerous artists and frequently forges new ties amongst artists of various genres. Introducing numerous artists merging both cultures to be able to develop the new sounds of Latin Music, such as Grupo Firme from the Mexican Group and Jay Wheeler from reggaetón.
 About Alexis Lopez
 After suffering three ACL knee injuries, Alexis Lopez decided to hang up his boots and see what the future held for him. Alexis transitioned into music management, working with artists and DJs, and has worked for famous names in the music industry, such as Christian Nava, Rickstarr Baby, and Payso. Lopez has succeeded in every element of his life, and the new chapter of his life was no exception. Alexis Lopez knocked on many doors in his early days and was successful throughout his life. He has completed several missions. Lopez is now taking multiple Artists to South America, Central America, and Canada, such as Grupo Firme, Dos Carnales, Wisin & Yandel, Steve Aoki, Jay Wheeler, Oscar Maydon, Becky G, Luis R Conriquez, and many more Latino artists.