YTA Review: The Art of Smart with Caleb Maddix

20 years ago, Bill Gates said: "Content is King", and his words are more relevant today than ever before.
Platform giants like YouTube, Facebook, and Twitter have emerged as dominant forces in today's mediated world, giving rise to a new world economy that is increasingly dependent on the users' generation of content.
Amid the new social order, the explosive growth of video marketing through YouTube is undeniable.
Yet YouTube's potential for generating passive income remains an enigma for many still.
So we've delved deep into the most lucrative strategy to bring you all the tips and tricks! 
"Vision Trumps All Other Senses"
In 2014, psychologist John Medina demonstrated that people retained just 10% of the text they read and about 65% of the video they viewed. Marketers have been leveraging the same insight since 2005 when Youtube was first launched. And today, many consider the year 2021 to be all about video.
Every minute, 500 hours of video are posted to YouTube, which are seen by over 1 billion people — one-third of all internet users on the planet. 
Millions of dollars are being poured into advertising videos since there appears to be no genuine success without it. As an investor, you must understand to what extent your efforts are translatable into measurable results. This is when the YTA approach comes to your aid.
What is the YTA Method All About?
Many of us find it challenging to be consistently creating content for YouTube. This might be due to a lack of time, interest, or competence, among other things. Another concern many have is the minimum of 4000 hours of viewed material needed to monetize their channel. But what if I told you that you could generate money via your YouTube channel in a matter of days, without ever having to create a single video, let alone appear in them?
The Faceless Youtube Automation method enables you to outsource the entire creative process of video-making to experienced freelancers, so that you don't have to come up with the content yourself, thereby converting your channel into an automated money-making machine. 
Back in 2016, Caleb Maddix, a bright 19-year-old with a keen eye for detail and perfection, co-founded the company YTA (YouTube Automation) to dedicate himself to improving lives through this brand new, lucrative strategy.
YTA pampers its users with the best Faceless YouTube Automation service in the world, combining creativity and expertise to provide a safe environment specially designed to render your money-making quest almost effortless.
Just imagine: you have a personal salesperson who works 24/7 and doesn't ask for a salary! YTA aims to guarantee this very personal salesperson who works for you round the clock. All that is needed is a reasonable investment to begin with.
What Makes YTA Cost-Effective?
No rule says you should invest in the YTA method, and to be honest, your channel will probably survive without it. But, do you want it to survive and not flourish?
Let us look at some quick stats from the company:
– Over 125 active partners/investors.
– 140+ person team creating 500-700 videos daily.
– Guaranteed instant monetization for every single investor (meaning investors start seeing returns on their very first video).
– Investors earning well over $12,000,000 per year.
– Videos reached over 1 billion persons last year alone, and they are on track to getting 2-3 billion views this year.
YTA's competent team can guide you through state-of-the-art strategies and help you develop a plan aimed at the best results. By allowing you to develop an interactive personality and an authentic voice that shines through the carefully crafted videos, all that you have to do is sit back, relax, and watch the money roll in!
Plus, the YTA method works like a clock, allowing you to continually attract new waves of target audiences and, as a result, new waves of income.
Now that you've learned the basics of the YTA method, all that's left to do is bring your strategy to life! Start by checking out The YTA Masterclass at ytamasterclass.com.
Outsourcing Front-End Development Services: Insider's Guide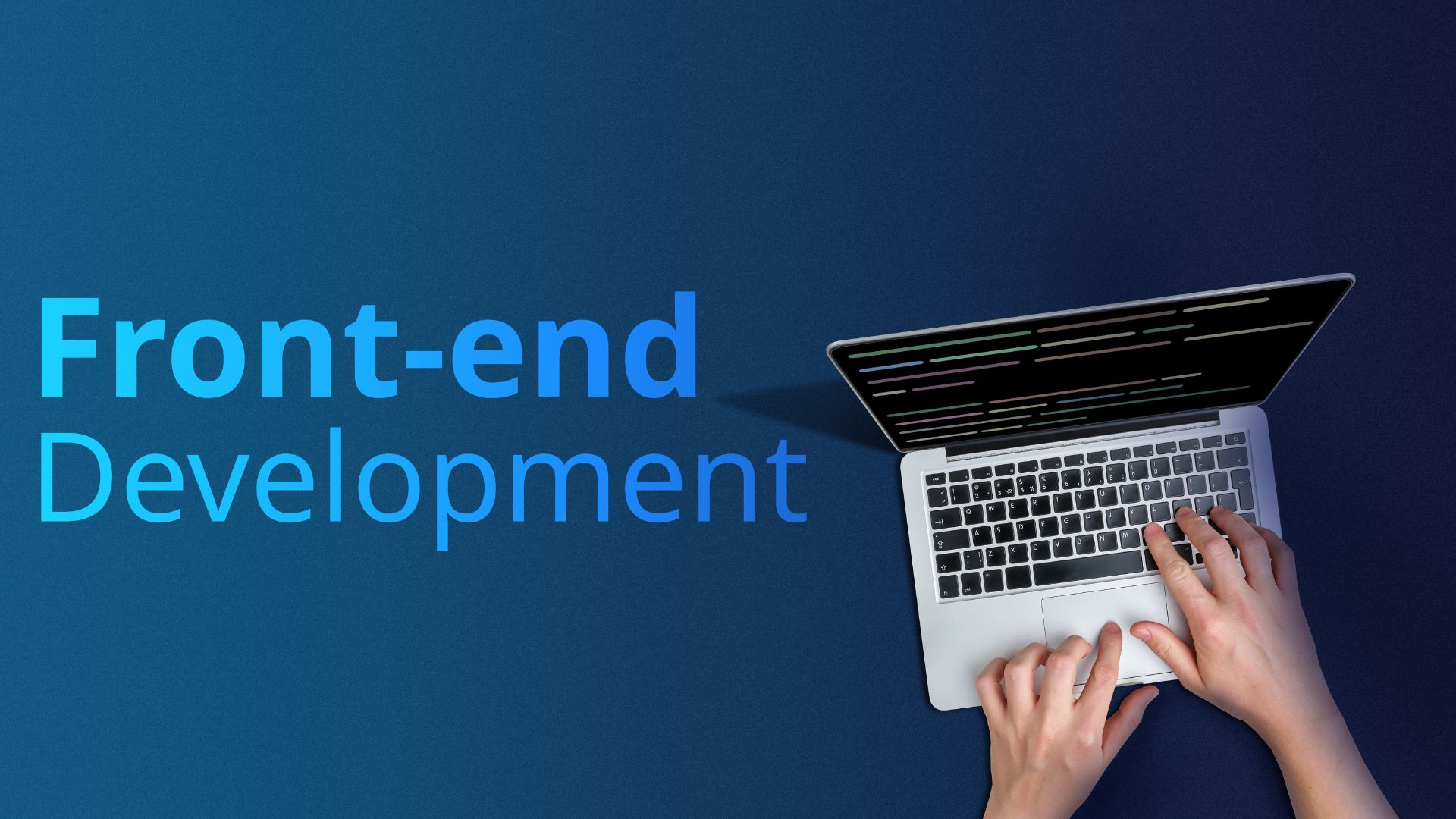 Outsourcing front-end development services has become increasingly popular in recent years as companies look to access specialized skills and expertise, and save on labor costs. According to the Global Outsourcing Survey made by Deloitte, the top reasons for outsourcing front-end development are to access specialized skills (57%), cost savings (50%), and to free up internal resources (49%).
This article will cover some frequently asked questions (FAQs) in a Q&A way to help you make an informed decision when considering outsourcing front-end development services. We'll address concerns such as how to find the right vendor, how to communicate effectively, and how to manage the project to ensure success. By the end of this article, you'll have a better understanding of the considerations and best practices for outsourcing front-end development services.
What is front-end development?
Front-end development, or client-side development, refers to designing and implementing a website's or application's user interface (UI). It involves creating the layout, visual design, and interactive features that users interact with when they visit a website or use an app.
Front-end developers use a variety of programming languages and technologies to build the UI, including HTML, CSS, and JavaScript. They also need to have a strong understanding of user experience (UX) design principles and be able to create visually appealing and intuitive interfaces that meet the needs of the target audience.
Front-end development plays a crucial role in the user experience of a website or application, and it's an essential part of any digital product. The work of a front-end developer often intersects with that of a UX designer and a back-end developer.
Why should I consider outsourcing front-end development services?
As mentioned in the intro, there are several reasons why outsourcing front-end development services may be an excellent option for your company. One of the main reasons is cost savings. Outsourcing is often more cost-effective than hiring in-house developers, especially if you only need front-end development services for a specific project. 
Also, a company can benefit from a vendor's specialized skills and experience and the ability to scale its development resources as needed. This can be especially useful for companies with fluctuating project demands or in need to quickly ramp up or down their development efforts.  
In addition, outsourcing front-end development can allow a company to focus on its core competencies and improve the overall quality of the product, as well as save time by delegating the development work to a vendor. 
How do I find the right front-end development company to work with?
Finding the right front-end development company to work with is crucial for a successful project. Start by defining your project goals, timelines, and budget, and research potential vendors with experience in the technologies and frameworks relevant to your project. 
Review the company's portfolio and case studies to get a sense of their past work and the types of projects they have experience with. Glassdoor, Trustpilot, LinkedIn, GoodFirms or Clutch are some platforms to do this. Consider the company's culture and values. You can also request references and speak with past clients to get an idea of the company's track record and how well they handle challenges like yours. 
What should I consider when choosing a front-end development company?
There are several factors to consider when choosing a front-end development company. Technical skills and experience are crucial, as the company will be responsible for building and implementing the UI of your website or application. Check if the company has experience with the technologies and frameworks you need for your project.
Effective communication and collaboration are also essential. Verify that the vendor has a track record of working well with clients and can effectively communicate and collaborate with your team. Cultural fit is also important, as you will be working closely with the vendor for the duration of the project. It's a good idea to have a face-to-face or video call meeting to get a sense of the company's culture and see if it aligns with your own.
Finally, consider the company's pricing and business model. Make sure the company is transparent about its rates and fees and that they align with your budget. Also, consider whether the company offers flexible pricing options or packages that may be more suitable for your needs.
Once you've narrowed down your options, it's a good idea to request proposals from a few different vendors. This will allow you to compare and contrast their approaches and determine the best fit for your project. 
Bringing it all together
In summary, outsourcing front-end development services can be an easy, cost-effective, and efficient way to access specialized skills and expertise. By carefully considering factors such as technical skills, communication and collaboration abilities, cultural fit, pricing, and business model, you can find the right vendor to meet your needs and achieve success with your project.