24-Year-Old College Dropout, Dylan Jacob is the King of the Drinkware Market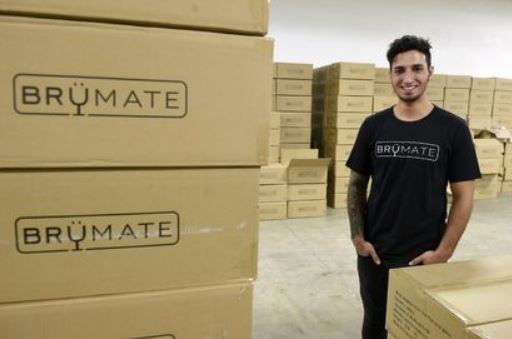 At a mere age of 24, Dylan Jacob is a force to reckon with. Already the king of the drinkware market in the United States, Jacob is a serial entrepreneur who has successfully run two businesses before starting BrüMate.
Every year, millions of aspiring entrepreneurs come up with fantastic business ideas. While some fail, some others succeed and set an example for others to follow. Passion, creativity and confidence are traits required in good businessmen. But for them to turn a business into a successful venture, understanding the consumer's needs is important.
Indiana-based Dylan Jacob believes that, "Before setting out to create any product or service you should be out there talking to your ideal customer base to help shape and transform your concept into a viable product that the general population will get behind."
Always amongst the top 10 in his class, Jacob studied Engineering at the prestigious Purdue University. It was then that he started a small business of part supply for repair which he sold to one of the company's franchise customers.
After two semesters at Purdue, Jacob made a risky decision which completely changed his life. He dropped out of college to pursue entrepreneurship full time. He then started a high-end glass tile company and sold it in 2017 which is still a successful venture under the new owners. But his third and the most successful venture, BrüMate is the closest to his heart.
At a Christmas party, Jacob left his drink unattended for a few minutes and found the drink to be quite warm when he returned. He grew curious and started looking for koozies online to keep his drinks cold. He was surprised that there were no koozies available for his choice of beverage. So in 2016, he launched BrüMate, an insulated drinkware brand specializing in adult beverages.
In its first year, BrüMate made $2 million in sales without taking a single penny from investors. In the second year, the company recorded a 1000% profit with $20 million revenue. In 2019, Jacob aims at crossing $35 million in revenue. One of the most popular product of the company, the Hopsulator TRiO keeps your drink cold till you finish it. The Winesulator is another best-selling product which keeps your wine cold for 24 hours. Apart from these, there glitter flasks and a variety of accessories to choose from.
Jacob has made it in the Forbes 30 under 30 list two years in a row and is also one of the finalists for 'Entrepreneur of the Year – 2019.' All products by BrüMate are designed and conceptualized by Jacob himself and he's increasingly adding new products on the shelf based on market requirement. According to a Drinkware Market Report, the industry is estimated to cross $11 billion by 2023 and the rate at which BrüMate is growing, Jacob is sure to be one of the top contenders in the world market.
At 24, Jacob is running one of the fastest growing businesses in all of United States and is the leader in the drinkware market. But even after achieving so much, he wants to explore, take more risks and grow his business further. "I have seen entrepreneurs hesitate to take risks because of fear of failure. However, real success comes to those who dare to take the unexplored path. Today, even though I have established myself in the industry, I wish to experiment and explore newer markets, achieve greater heights, and become a market pioneer," Jacob says.
Fitness Dating Brand, FITFCK, Expand Into Influencer Management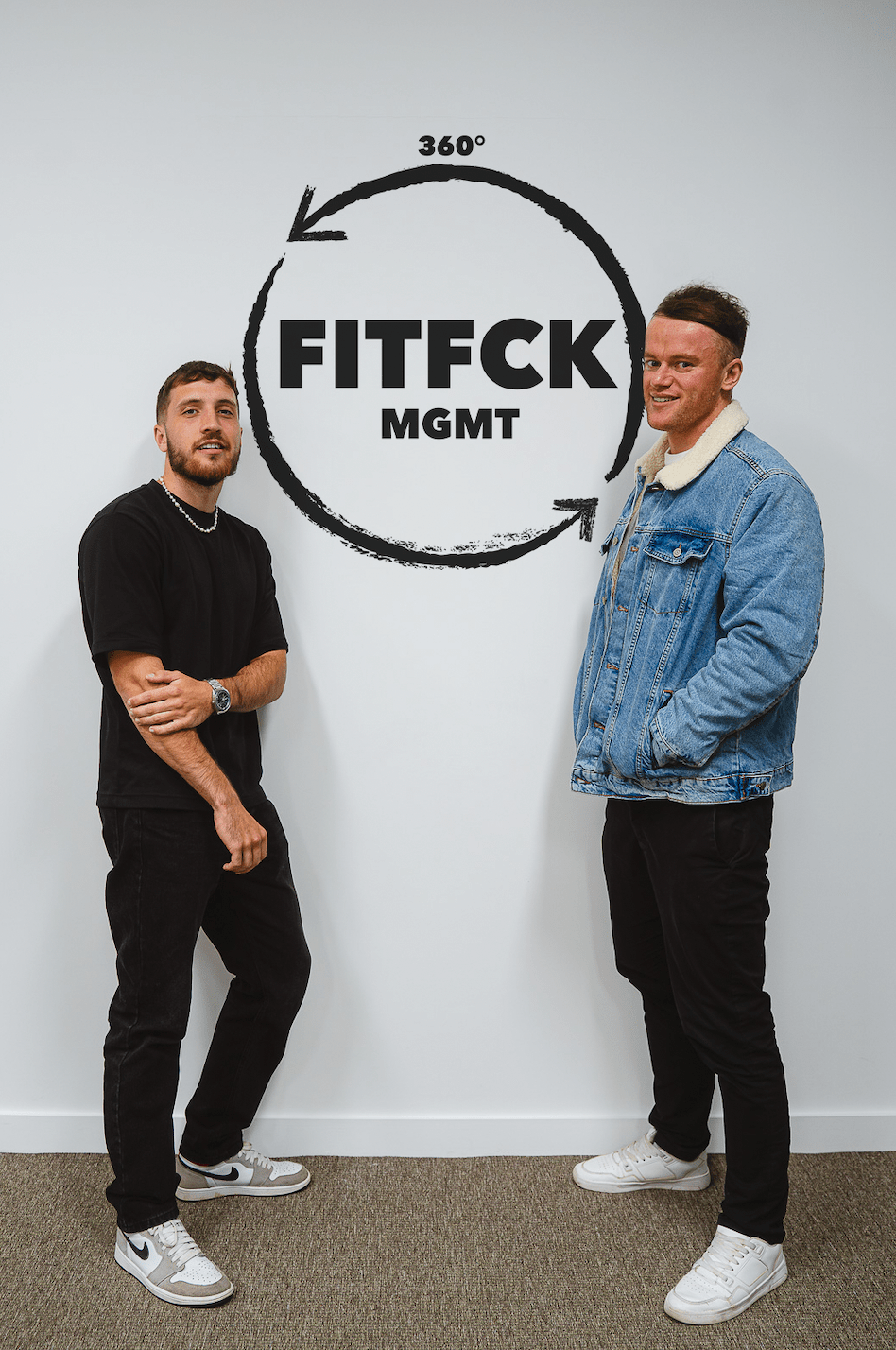 Fitness dating brand, FITFCK, recently announced the launch of their management company "FITFCK MGMT". The company, which recently announced the launch of its £5m A Round investment raise is looking to expand on their brand growth by offering content creators of all niches and brands a full 360 lifestyle management service.
Rebranded in March 2022, the recently featured BBC News company has emerged as the leading brand for gym goers that are looking to make new connections – whether through IRL fitness dating events or online dating experiences. To accompany its strong digital product suite, FITFCK is now developing a series of consumer products to further enhance their brand power, with the most recent being a holistic management company for content creators and brands.
FITFCK Founder and UK Government Enterprise Advisor, Jamie says: "Having worked closely with content creators for the last eighteen months since our relaunch, this addition made nothing but complete sense to me. As a management service, you should be looking at improving all angles of your clients life – not just quick brand deals for a few quid. We are looking to offer a 360 lifestyle approach where we assist our clients with everything from their income, branding, business advisory, PR, legalities and more – all under the FITFCK brand umbrella."
To continue its ruthless chase of becoming the largest omni-channel community for dating, relationships, casual meets and friendships, FITFCK will be looking to embed the management service into members of their ever growing community which already includes a number of high profile content creators.
The first creator to be signed under the label is Santino Valentino, a fitness content creator boasting over 70,000 followers across platforms. Valentino states; "I have known Jamie for a few months now and have felt nothing but constant support from himself and the rest of the FITFCK team. Having seen where they have taken the brand in such a short space of time, I am hoping they can do the same for me. I am really looking forward to seeing where we can take this whilst learning under Jamie and Callum simultaneously"
FITFCK MGMT athlete manager Callum Roberts added: "At the core of every FITFCK movement is the care we have for our community. This ethos is something that we will be looking to reflect in the management company. Hyper-focused care for our clients where they know they feel valued and at ease with us. We are not looking to just improve our client's income, we are looking to improve their lifestyle"
If you are looking to work with FITFCK MGMT, you can contact the team at support@fitfck.co.uk for more information.