24-Year-Old College Dropout, Dylan Jacob is the King of the Drinkware Market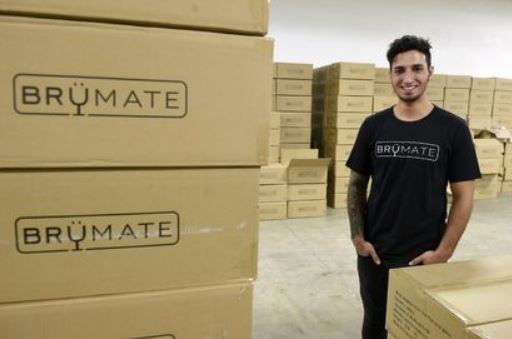 At a mere age of 24, Dylan Jacob is a force to reckon with. Already the king of the drinkware market in the United States, Jacob is a serial entrepreneur who has successfully run two businesses before starting BrüMate.
Every year, millions of aspiring entrepreneurs come up with fantastic business ideas. While some fail, some others succeed and set an example for others to follow. Passion, creativity and confidence are traits required in good businessmen. But for them to turn a business into a successful venture, understanding the consumer's needs is important.
Indiana-based Dylan Jacob believes that, "Before setting out to create any product or service you should be out there talking to your ideal customer base to help shape and transform your concept into a viable product that the general population will get behind."
Always amongst the top 10 in his class, Jacob studied Engineering at the prestigious Purdue University. It was then that he started a small business of part supply for repair which he sold to one of the company's franchise customers.
After two semesters at Purdue, Jacob made a risky decision which completely changed his life. He dropped out of college to pursue entrepreneurship full time. He then started a high-end glass tile company and sold it in 2017 which is still a successful venture under the new owners. But his third and the most successful venture, BrüMate is the closest to his heart.
At a Christmas party, Jacob left his drink unattended for a few minutes and found the drink to be quite warm when he returned. He grew curious and started looking for koozies online to keep his drinks cold. He was surprised that there were no koozies available for his choice of beverage. So in 2016, he launched BrüMate, an insulated drinkware brand specializing in adult beverages.
In its first year, BrüMate made $2 million in sales without taking a single penny from investors. In the second year, the company recorded a 1000% profit with $20 million revenue. In 2019, Jacob aims at crossing $35 million in revenue. One of the most popular product of the company, the Hopsulator TRiO keeps your drink cold till you finish it. The Winesulator is another best-selling product which keeps your wine cold for 24 hours. Apart from these, there glitter flasks and a variety of accessories to choose from.
Jacob has made it in the Forbes 30 under 30 list two years in a row and is also one of the finalists for 'Entrepreneur of the Year – 2019.' All products by BrüMate are designed and conceptualized by Jacob himself and he's increasingly adding new products on the shelf based on market requirement. According to a Drinkware Market Report, the industry is estimated to cross $11 billion by 2023 and the rate at which BrüMate is growing, Jacob is sure to be one of the top contenders in the world market.
At 24, Jacob is running one of the fastest growing businesses in all of United States and is the leader in the drinkware market. But even after achieving so much, he wants to explore, take more risks and grow his business further. "I have seen entrepreneurs hesitate to take risks because of fear of failure. However, real success comes to those who dare to take the unexplored path. Today, even though I have established myself in the industry, I wish to experiment and explore newer markets, achieve greater heights, and become a market pioneer," Jacob says.
Outsourcing Front-End Development Services: Insider's Guide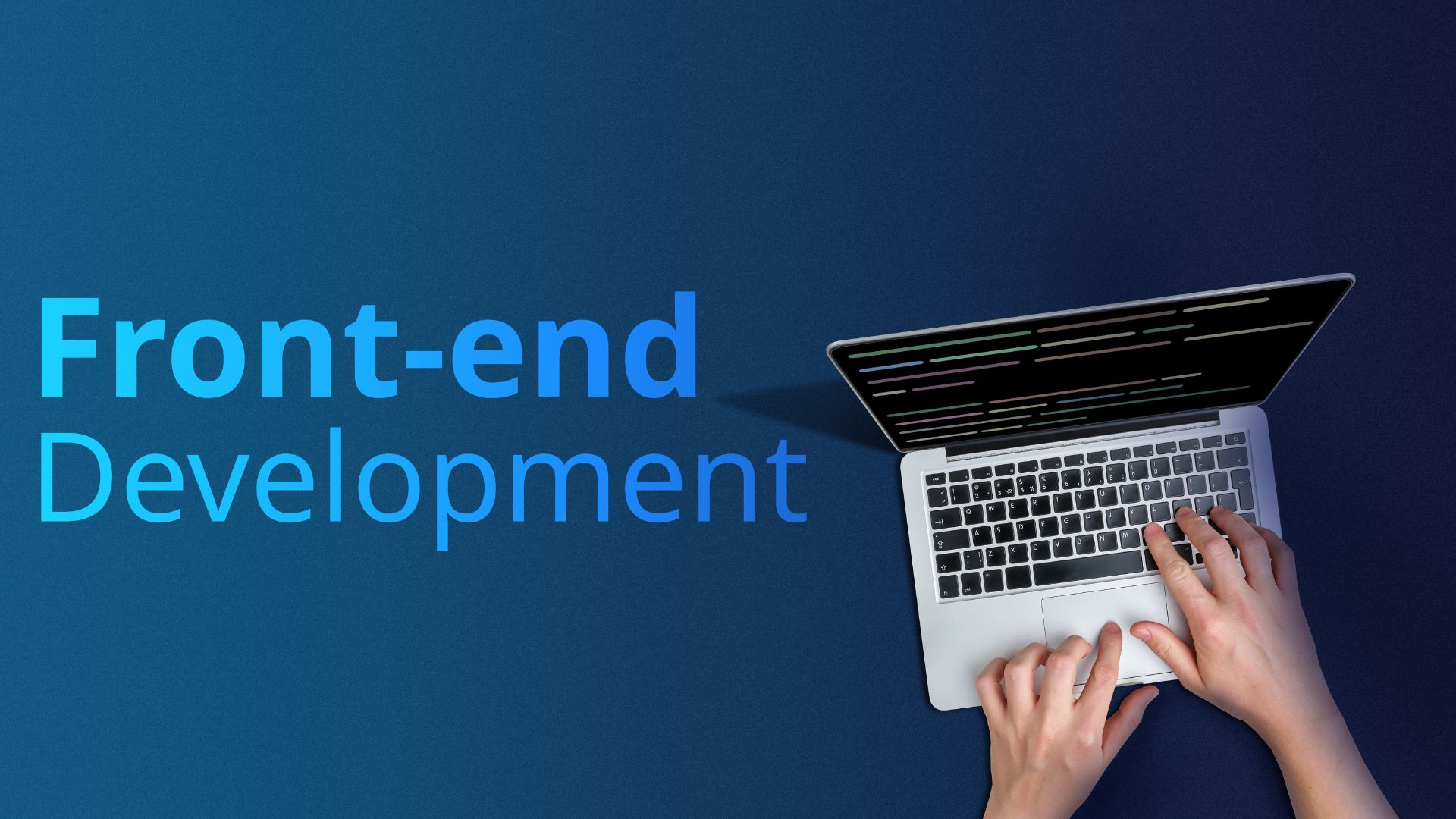 Outsourcing front-end development services has become increasingly popular in recent years as companies look to access specialized skills and expertise, and save on labor costs. According to the Global Outsourcing Survey made by Deloitte, the top reasons for outsourcing front-end development are to access specialized skills (57%), cost savings (50%), and to free up internal resources (49%).
This article will cover some frequently asked questions (FAQs) in a Q&A way to help you make an informed decision when considering outsourcing front-end development services. We'll address concerns such as how to find the right vendor, how to communicate effectively, and how to manage the project to ensure success. By the end of this article, you'll have a better understanding of the considerations and best practices for outsourcing front-end development services.
What is front-end development?
Front-end development, or client-side development, refers to designing and implementing a website's or application's user interface (UI). It involves creating the layout, visual design, and interactive features that users interact with when they visit a website or use an app.
Front-end developers use a variety of programming languages and technologies to build the UI, including HTML, CSS, and JavaScript. They also need to have a strong understanding of user experience (UX) design principles and be able to create visually appealing and intuitive interfaces that meet the needs of the target audience.
Front-end development plays a crucial role in the user experience of a website or application, and it's an essential part of any digital product. The work of a front-end developer often intersects with that of a UX designer and a back-end developer.
Why should I consider outsourcing front-end development services?
As mentioned in the intro, there are several reasons why outsourcing front-end development services may be an excellent option for your company. One of the main reasons is cost savings. Outsourcing is often more cost-effective than hiring in-house developers, especially if you only need front-end development services for a specific project. 
Also, a company can benefit from a vendor's specialized skills and experience and the ability to scale its development resources as needed. This can be especially useful for companies with fluctuating project demands or in need to quickly ramp up or down their development efforts.  
In addition, outsourcing front-end development can allow a company to focus on its core competencies and improve the overall quality of the product, as well as save time by delegating the development work to a vendor. 
How do I find the right front-end development company to work with?
Finding the right front-end development company to work with is crucial for a successful project. Start by defining your project goals, timelines, and budget, and research potential vendors with experience in the technologies and frameworks relevant to your project. 
Review the company's portfolio and case studies to get a sense of their past work and the types of projects they have experience with. Glassdoor, Trustpilot, LinkedIn, GoodFirms or Clutch are some platforms to do this. Consider the company's culture and values. You can also request references and speak with past clients to get an idea of the company's track record and how well they handle challenges like yours. 
What should I consider when choosing a front-end development company?
There are several factors to consider when choosing a front-end development company. Technical skills and experience are crucial, as the company will be responsible for building and implementing the UI of your website or application. Check if the company has experience with the technologies and frameworks you need for your project.
Effective communication and collaboration are also essential. Verify that the vendor has a track record of working well with clients and can effectively communicate and collaborate with your team. Cultural fit is also important, as you will be working closely with the vendor for the duration of the project. It's a good idea to have a face-to-face or video call meeting to get a sense of the company's culture and see if it aligns with your own.
Finally, consider the company's pricing and business model. Make sure the company is transparent about its rates and fees and that they align with your budget. Also, consider whether the company offers flexible pricing options or packages that may be more suitable for your needs.
Once you've narrowed down your options, it's a good idea to request proposals from a few different vendors. This will allow you to compare and contrast their approaches and determine the best fit for your project. 
Bringing it all together
In summary, outsourcing front-end development services can be an easy, cost-effective, and efficient way to access specialized skills and expertise. By carefully considering factors such as technical skills, communication and collaboration abilities, cultural fit, pricing, and business model, you can find the right vendor to meet your needs and achieve success with your project.