Teaching Entrepreneurs How to Achieve Success is Adrian Morrison's Passion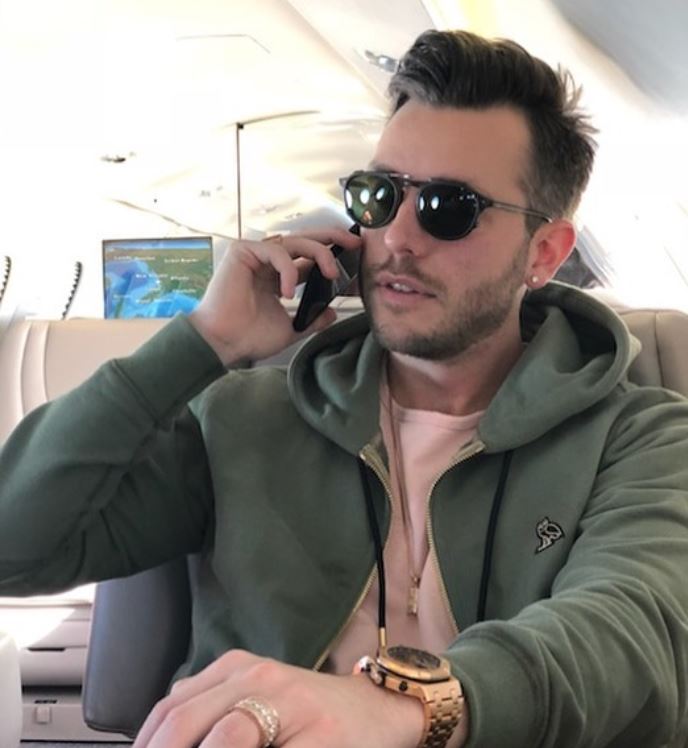 A successful author, speaker, and marketer, Adrian Morrison took the road not taken by being an internet entrepreneur, and that was the life-changing decision that propelled him towards success. Adrian is a true believer in entrepreneurship. His life's motto ever since he graduated has been to indulge in entrepreneurship to be financially independent.
Startups are mushrooming all over the world, but not every entrepreneur makes it big. Being an entrepreneur is nothing like working a full-time job at a company. When you're working for yourself, you've got to be prepared to face the swings life will take at you and reverse the fortunes in your favor.
Adrian never fails to catch an opportunity, something he would have never given much thought had he not been an entrepreneur. "Decision making is a massive part of entrepreneurship. I have a 'now or never' mindset. Success isn't in some far off land; it's right there in front of you. You just need to know when and how to catch it. Along the way, I want to motivate and encourage others to realize this," he explains. With a successful career built for himself, Adrian now wants to pass on the elixir to the next generation of entrepreneurs so that they too can taste success.
The entrepreneur bug bit him early in life. "I didn't want to be part of the 'status quo' in the US. I've never wanted people to tell me what to do, when to do it, how much I can make, when I can go to lunch, when I can spend time with my family or when I can go on vacation. I want to make those decisions for myself," says Adrian.
Today, Adrian can proudly claim to be one of Shopify's officially certified educational partners guiding a whopping 700,000 merchants. He also dispenses his wisdom via a weekly show 'The Profit Power House' where he breaks down the world of Facebook ads, e-commerce, and digital marketing to upcoming entrepreneurs.
An expert in e-commerce marketing, Adrian has over 106,431 students who are glued to his popular online courses which are open to everyone. Just as he leveraged the internet to become successful, he realized that he could even use it to leave his legacy. That's how he got into the habit of teaching other entrepreneurs online.
"To guide people on how to get started and watch them succeed is the most satisfying feeling in the world," he says. While doing odd jobs, Adrian stumbled upon the internet marketing world that was just taking off. By understanding its intricacies, Adrian's even made up to $21,000 a day. Now that's called financial independence!
Having built himself into a successful entrepreneur who is also financially stable without having a full-time job, Adrian aims to encourage others to follow their dreams as well. As part of his training course called 'eCom Success Academy,' Adrian fulfills this mission by teaching others how to achieve success the way he's been able to leverage internet marketing and e-commerce.
Adrian has successfully taught several entrepreneurs how to establish and boost their own print-on-demand business with a generous sprinkling of knowledge that he has gained through multiple sources over the years. Even as he continues to grow his own business, his aim is to take others along with him as well.
What to Consider Before Buying a Compact Tractor for Your Country Property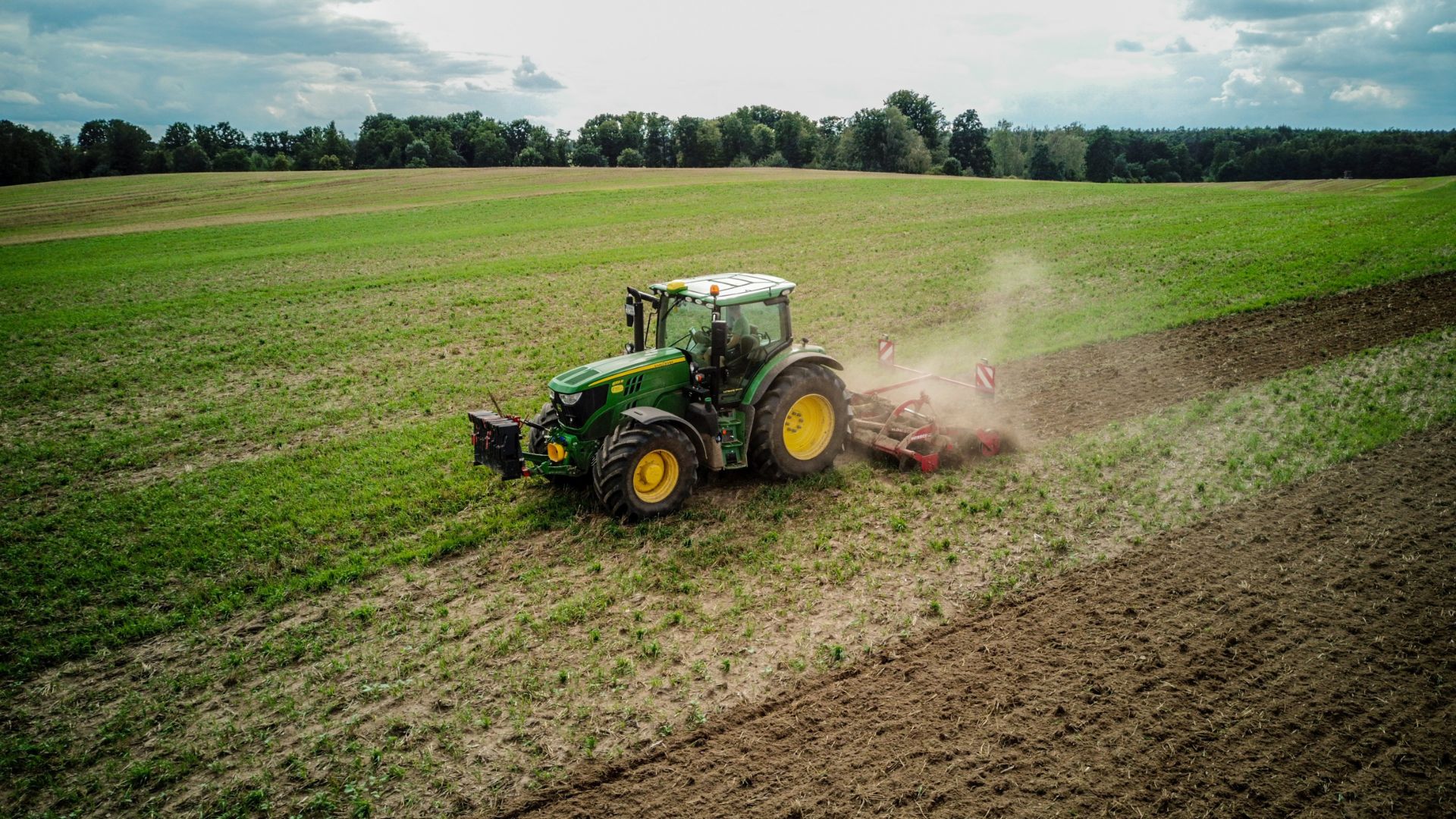 While some people dream of buying a home in a city or suburb, others dream of purchasing a home on a rural lot with acreage, a drilled well, and fruit trees. 
Rural living isn't everyone's cup of tea, but there are some advantages to packing up and moving to the country. The air is cleaner, wildlife is abundant, and the population density is low. But leaving the conveniences of the cities or suburbs for a rural homestead means you'll have a lot more on your daily to-do list than you ever thought possible.
One piece of equipment you'll want is a tractor. A compact or sub-compact tractor will meet the needs of most landowners. Whether for mowing the lawn, tilling the garden, moving logs, or doing other things, a tractor can be a godsend when you relocate to the country.
Consider your use cases for a tractor to get the right one. While budgeting is vital, opt for quality over saving a few bucks. The right equipment will serve you and yours well for many years. Remember to buy from a tractor dealer selling top brands to get the product and service you need.
When looking for the right tractor for your homestead, here are some things to consider.
Horsepower
Horsepower is one of the things to consider before buying a tractor. When you visit a tractor dealership, tell the salesperson your use cases for a tractor. They'll be able to recommend the horsepower range you need for a suitable compact or sub-compact tractor. Horsepower can go from the 20s to the 50s for a compact tractor or in the mid-20s for a sub-compact tractor. It doesn't hurt to get more horsepower than you need now to meet potential future needs. 
You'll also want to look at power take-off (PTO) horsepower. PTO horsepower describes the amount of power available to operate the tractor's implements and attachments, while the engine horsepower describes the power the engine produces. You'll want enough PTO horsepower to operate a tiller, snowblower, log splitter, or other attachments and implements.
Consider Implements and Attachments
While tractors are helpful, attachments and implements can make them more useful. Box blades, loaders, pellet forks, backhoes, plows, snowblowers, and rototillers are worth considering. 
Without the correct implements and attachments, country living can be a chore. Before buying a tractor, ensure it can operate the attachments and implements.
Consider the Size of the Property and Terrain
Consider the size of your property and the landscape conditions before buying a tractor. For instance, if you need to mow 10 acres, get a tractor with enough horsepower to keep up with your mowing needs. Getting the right compact or sub-compact tractor will allow you to use the implements and attachments required on your land.
Consider the Tires
Another consideration is the type of tires you put on your tractor. You'll want appropriate tires whether you have a hilly, rocky, or flat terrain. The salespeople at whatever tractor dealership you patronize will be able to get you the right tires for your land. If you live in an area that gets a lot of snow in the winter, you might want to invest in multiple sets of tires.
Living in the country is an adventure unto itself. But chances are you won't look back after taking the leap and leaving the city or the suburb behind. You shouldn't, however, overlook the importance of getting the right equipment for your homestead. You won't regret getting a tractor. But you should know what to look for in a tractor to get the right one for your rural property.