3 Tips for Living with Erythromelalgia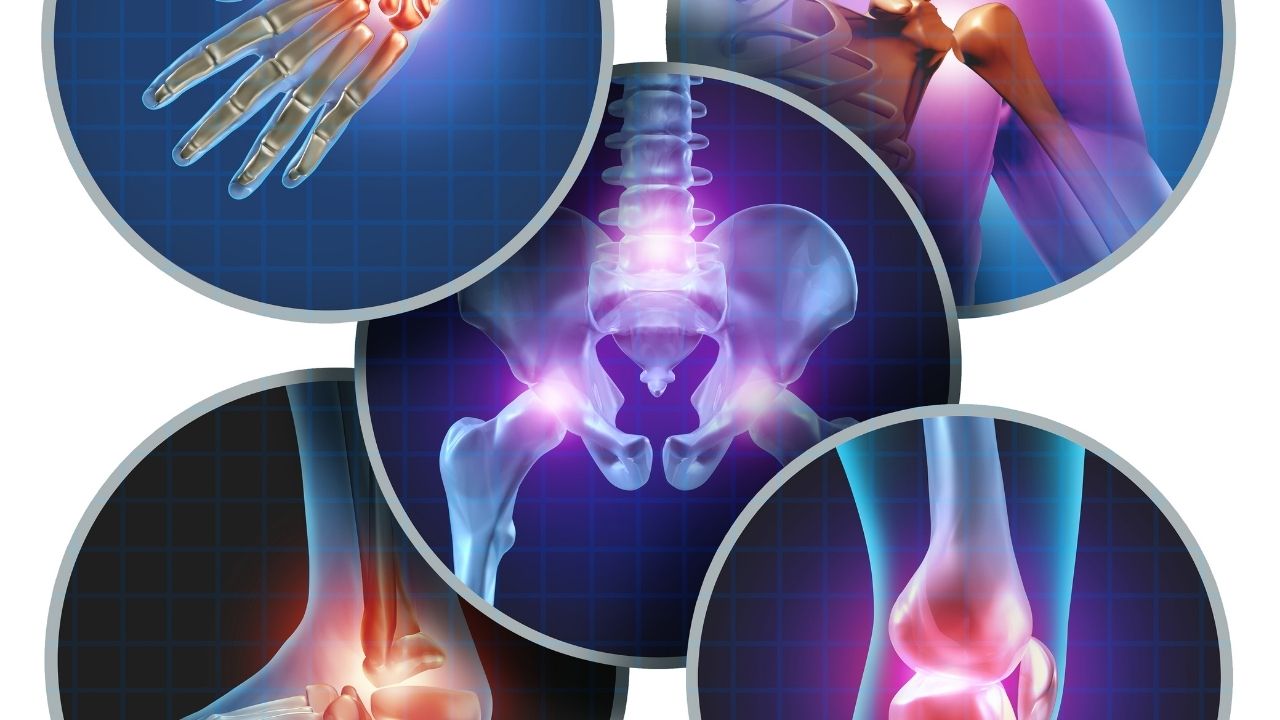 Erythromelalgia is an extremely rare condition that's recognized as such by the National Organization for Rare Disorders (NORD). It affects an estimated 1.3 out of 100,000 people in the United States. But as rare as it is, it can be debilitating for the individuals who have it. 
If you or a loved one has erythromelalgia, finding answers is obviously your greatest priority.
What is Erythromelalgia?
Erythromelalgia is extremely uncommon. However, for those who suffer from the condition, it's a painful condition that commonly affects the feet and (sometimes) the hands. People with the condition describe it as an intense, burning pain that can be both episodic or continuous. Some people experience sudden flare ups, while others have a more chronic form of the condition.
"In most individuals, it is episodic/intermittent, with episodes of red hot feet and/or hands intermittently," NORD explains. "Symptom onset may be gradual (insidious), with the condition potentially remaining relatively mild for years. However, in others, it may have a sudden (acute) onset, possibly spreading and becoming severe over weeks."
For those interested in the etymology of the word, the prefix erythro means "redness." Mel means "limb." The suffix algia is typically used to indicate "pain." So the term, while difficult for most to pronounce correctly on the first attempt, quite literally means painful red limbs.
Other names and related conditions for erythromelalgia include erythermalgia, Mitchell disease, Weir-Mitchell disease, and Gerhardt disease.
Doctors generally discuss erythromelalgia in two classifications: primary and secondary. Both tend to have similar symptoms, including burning pain, itchiness, redness, warmth to the touch, sores on the feet, and even radiating/shooting pain.
Primary erythromelalgia has no known cause. It's most commonly seen in children, but can technically impact anyone. Painful symptoms and discomfort usually affect both sides of the body and get worse in warmer weather. Primary erythromelalgia attacks begin with itchiness that then progresses into severe burning pain. These attacks may last anywhere from several minutes to days.
Secondary erythromelalgia is diagnosed in people who have other conditions and diseases, like autoimmune diseases. This type of erythromelalgia is more commonly seen in adults and usually begins in middle age. The symptoms are pretty much identical to those of primary erythromelalgia.
Tips for Living With Erythromelalgia
Since most doctors know very little about erythromelalgia, there are no known cures. Most people just have to learn to live with it. Having said that, there are certain things you can do to treat the symptoms and make flare ups less likely.
As frustrating as it is, most doctors simply don't know much about erythromelalgia. And if you think about it, who can blame them? With just 1.3 out of 100,000 people suffering from this condition, they could go years without seeing an erythromelalgia patient in their office. Thankfully, there are specialists who are very familiar with this condition.
When choosing a specialist, look for someone who knows this disorder in and out. Untamed Iona, for example, has a specialist who actually has the condition herself! You can even book an online call with her (so it doesn't matter where you're located).
Again, there's no perfect medication that works for everyone with erythromelalgia. There are, however, effective options that can work. You must be open to trial and error.
Oral medications include options like magnesium selective serotonin, calcium antagonists, tricyclic antidepressants, reuptake inhibitors, and others. Topical medications include compounded creams (gel of 1 percent amitriptyline and 0.5 percent ketamine), capsaicin cream (Zostrix), and lidocaine and menthol (Lidoderm).
While it's definitely a last resort option, there are surgical treatments that can provide relief. The procedure, known as a sympathectomy, cuts nerve endings that send pain signals to the hands and feet. This procedure does come with the potential for serious side effects, including infection, bleeding, and permanent nerve damage. Thus it's never an ideal choice.
Live Your Best Life
While there might not be a cure for erythromelalgia, there's still plenty of hope. Just because you haven't found relief yet doesn't mean you never will. It's a matter of speaking with the right people and trying a number of options until something works for you. Whether it's eliminating a certain factor that seems to cause flare ups, using a specific medication, or even exploring surgery as an option, there are plenty of treatment methods. Don't give up on yourself. You are your greatest advocate!
Frontier Dental Lab's Direct-to-Consumer Marketing Connects Dentists and Patients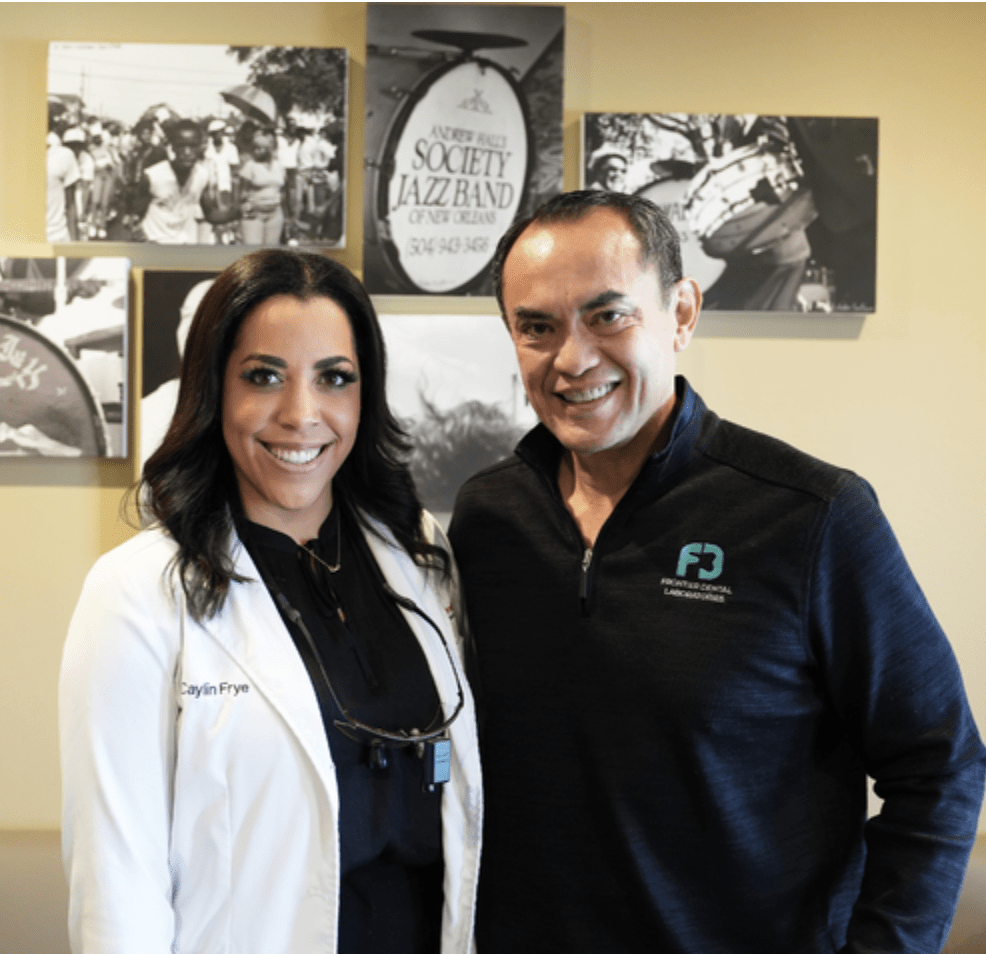 Dr. Caylin Frye, a cosmetic dentist at Mid-City Smiles in New Orleans, has worked in the dental industry for over two decades. In all that time, she has never had a dental lab bring a patient to her office door. However, that's exactly what happened when Frontier Dental Lab Group connected her with Ignacia Soto-Aguilar.
The inspiration behind Frontier Dental Lab's direct-to-consumer campaign
Gil Villavecer, Chief Marketing Officer at Frontier Dental Lab Group, was well aware of two key factors influencing Frontier's marketing strategy. First, he knew his clients were dentists who tended to stick to traditional marketing methods as simple as word of mouth. Second, he knew that most people didn't realize dental labs even existed. For these reasons, labs like Frontier have historically been absent from the direct-to-consumer marketing space. 
"I like to be a trailblazer," says Villavecer. "My lightbulb moment came when I realized that we have far more horsepower than the average dentist. After all, what dental office has a full-time marketing department? To better serve our dentists, I shifted our approach to a direct-to-consumer campaign."
Villavecer's first hurdle was introducing Frontier Dental Lab Group to a public that, up until that point, had been unaware of its existence. In general, dental labs have avoided digital marketing, but Villavecer knew the internet was the only way forward. So, Frontier uploaded educational clips to YouTube and fired up an Instagram account with a new mission to "Educate, Entertain, and Connect."
Frontier Dental Lab's DTC marketing in action
Frontier Dental Lab's most innovative initiative is its Smile Simulations. Through this program, potential patients upload selfies to Frontier's website and receive before and after pictures showing the possibilities of a smile makeover.
Soto-Aguilar first encountered Frontier Dental Lab through the Smile Simulation initiative and was blown away by her digital makeover. "The assessment was so quick and personal," she remembers. "I received my before-and-after shots in an hour, and I couldn't believe the amount of detail that Frontier put into it. That was my first insight into how much Frontier cares about its patients. They enabled me to visualize exactly how I would look with a new smile."
Along with the Smile Simulation, Frontier Dental Lab sent a list of seven Trusted Frontier Dentists in Soto-Aguilar's area who could make her simulation a reality. "We try to make research easy for people," says Gil. "We believe that educated consumers are the best consumers."
Frontier Dental Lab builds trust between dentists and patients
For convenience, Frontier linked each cosmetic dentist's Instagram profile. When Soto-Aguilar clicked on Dr. Frye's Instagram account, she felt an instant connection. 
"Dr. Frye and I are both artists," she explains. "I saw the care she put into her online presence and knew I would be in good hands. In this digital world, we put our work out there to show our clients what they can expect before we ever meet them. It's visual and very intimate."
Soto-Aguilar's trust in Dr. Frye grew with every new piece of information she learned. She scanned through before and after shots of smiling patients and read a feature article about Dr. Frye dancing with her clients. Above all, she was struck by Dr. Frye's honesty in describing her practice. 
"I felt like I already knew her," recalls Soto-Aguilar. "She wasn't trying to sell anything to me. She was just talking about her passion for beautiful smiles."
Within two days of uploading her selfie to Frontier Dental Lab's Smile Simulation Center, Soto-Aguilar was talking with Dr. Frye in her office as if they had known each other for years. At that consultation, she scheduled an appointment for 20 veneers.
Dr. Frye says this is the most straightforward case she has closed in 21 years because of the foundation of trust established before the consultation. "Ignacia contacted me through the email from Frontier Dental Lab and was so excited that she even brought the smile simulation to our consultation. By the time we met, she trusted my work as a cosmetic dentist and Frontier's work as a dental lab."
In fact, Dr. Frye was so thrilled about the direct-to-consumer marketing that connected her to Soto-Aguilar that she shot a text to Villavecer that day: "Hey, Gil! Super cool story! A patient went through the smile simulation on your site, you sent her my info, and she's coming in tomorrow. That's the power of your marketing in the flesh!"
Villavecer counts that among the most exciting messages he has ever received. The only one he might enjoy more came days later from Soto-Aguilar. Along with pictures of her new smile, she texted: "Hi, Gil! You'll love to see this! My smile is just how you imagined it!" 
Currently, Frontier is focusing on harnessing the power of digital marketing to reach consumers. Its ground-breaking efforts to Educate, Entertain, and Connect potential patients prove that this marketing campaign is about much more than sales — it's about building relationships and helping potential patients imagine the possibilities.