3 Ways The Law of Attraction Can Improve Your Lifestyle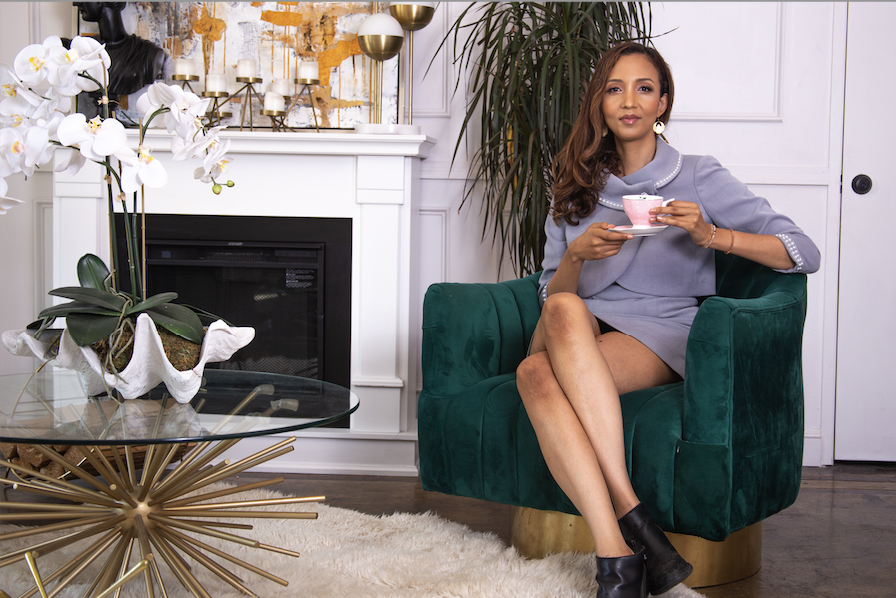 The Law of Attraction, which is part of the 12 Universal Laws, is perhaps the one that has gained most notoriety. Although it has existed for eons, it wasn't until the release of 'The Secret', in 2006, that the concept started to seep into the public domain.
Given that the concept also overlaps with some religious teachings—like the word of faith movement— the practice has quickly gained traction throughout the western world. The Law teaches that you attract what you are—if you believe in something strongly enough, and set your mind on it, you will see it become a reality.
You can manifest the business of your dreams
In business, too, the Law of Attraction has fascinated entrepreneurs as a serious method for manifesting revenue, clients or new product lines. Celebrity talk show host, and entrepreneur, Oprah Winfrey, famously devoted a whole episode to the phenomenon. As a devotee of the practice, she inspired many to follow in her wake.
Whilst many have dismissed it as mere 'positive thinking', author and certified Law of Attraction life-coach, Divina Caballo, has taken the modality to new heights. In her exploration of the practice, she has focused on harnessing the very powerful attributes of the three minds—conscious, subconscious and superconscious.
Describing her own experience of applying the Law, Caballo says: "I had a picture of the type of business I wanted to run. The types of fruitful relationships I wanted to cultivate. However, I just seemed to get the opposite. It took me some time to realize I was full of negative subconscious self-beliefs and the universe was simply returning what I was exuding. As soon as I deleted the subconscious beliefs, (not just the conscious beliefs) everything in my professional life began to shift; every interaction became positive and satisfying."
You can clear your life of limitations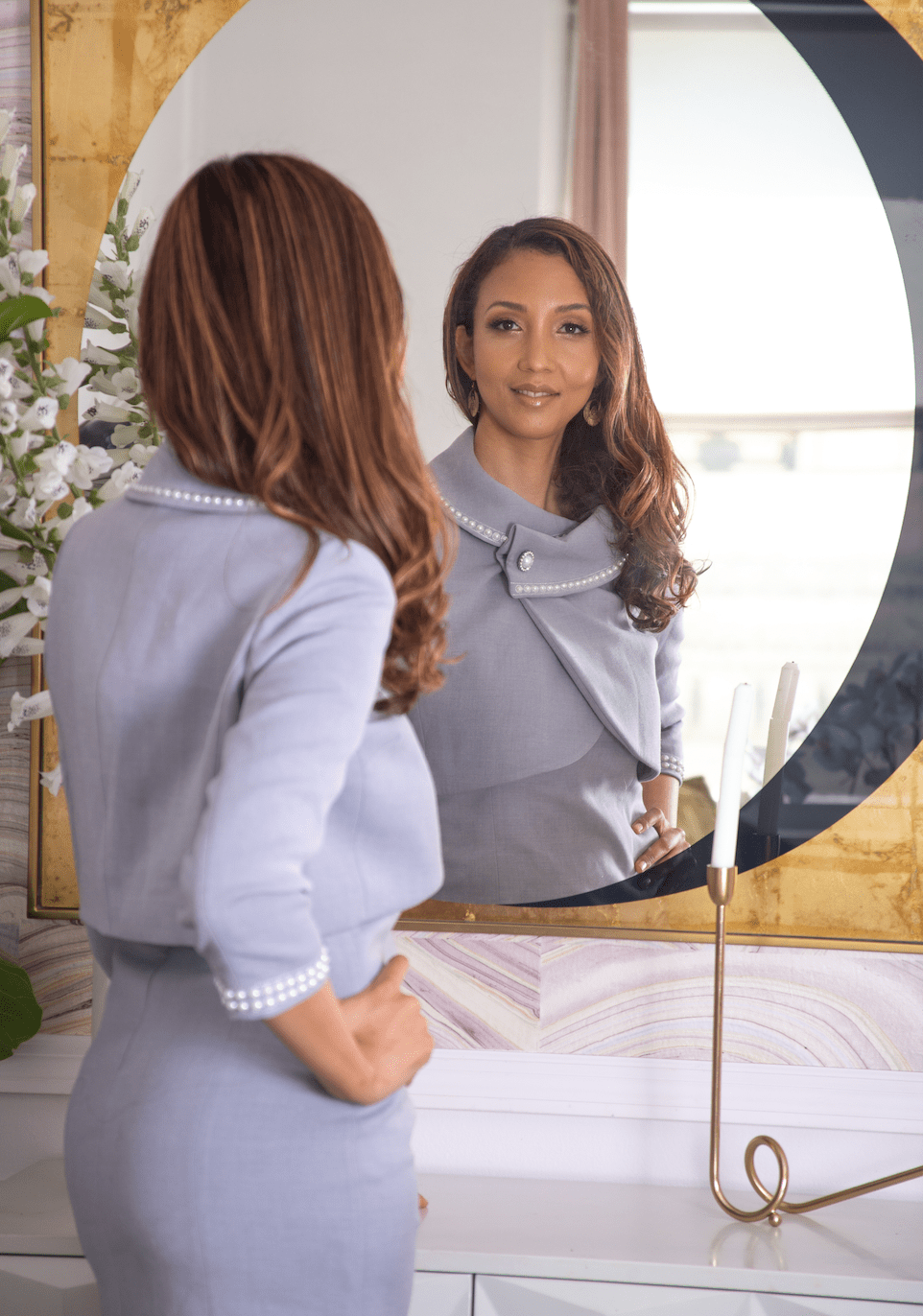 To reap the rewards of the Law, it is widely accepted you must first eliminate all of the negative mindsets that so easily hamper progress. To achieve this, Caballo encourages her clients to regularly partake in unblocking sessions where a transformational form of energy technique is used to negate or unblock subconscious or superconscious areas of the mind that are causing a cessation of positive events and outcomes.
Caballo explains, "Perhaps, your goal is to make a million dollars. That's the conscious mind verbalizing your intentions. But, in your subconscious, you might have hundreds of negative beliefs—'I'm not good enough', 'I don't deserve this.' The negative subconscious belief is always going to win… it's more powerful than the conscious mind alone."
Abandoning negativity can also have a marked effect on one's physical appearance. So many English expressions identify the toll that stress can have on the body—"He carried the weight of the world on his shoulders," or, "She was worried sick." It seems the human race has always had an innate awareness of the deleterious effects of self-deprecating thoughts.
Caballo recalls a female client who underwent "reprogramming"—a process of purging unhelpful thoughts and replacing them with more productive ones—only to experience a sudden change in her health. Having suffered with five separate diseases, the client was shocked to receive a clean bill of health from a doctor—no disease markers. As well as the diagnosis, Caballo says the client had "a lot of energy, incredible sleep and boundless energy."
You can connect with your inner creative genius
For those who want to harness the full capacity of the human mind, there remains a third realm—the superconscious mind. This is often referred to as the 'All-Knowing' mind, a reference to its involvement in dreams, intuitive impulses, wisdom, innate talents and creativity. 
Many report periods in life where they feel more connected to this area of their mind. For example, teenagers and young adults seem to be more creative and vibrant. They are more attuned to the subtle messages coming from the superconscious mind. Society urges most of us to abandon that type of intuitive thinking in favor of logic and reason. Nevertheless, those who listen to this 'voice' display greater creativity in disciplines such as singing, dancing or writing. For business people, this might offer the ability to create a new ad campaign, devise a new product or simply spot an opportunity in the market.
Caballo adds: "The superconscious mind is responsible for the majority of your manifesting power. Your higher self 'dictates' marketing and product ideas. You shouldn't worry about what you are going to come up with; it's already being transmitted to the deep recesses of your mind. The reason most people struggle to discover their life's purpose, or feel like they lack talent, is because they have a blocked superconscious mind. Spiritual practice can help to open this up and manifest your unique, divine plan."
Top 6 Investments for Your Child's Future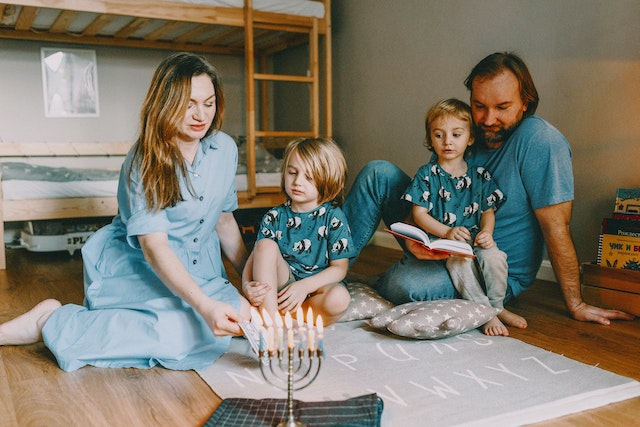 If you're looking to give your child a head start in life, there's no better way than investing in their future with some wise choices. From saving for a college education to teaching them the importance of financial literacy, there are plenty of ways to help them gain the skills they need for successful adulthood. Here are six great investments you can make now that will provide dividends in the future:
Financial Literacy 
Financial literacy is a critical skill that will remain valuable for life, and you should start teaching your child as early as possible. Not only can this help them understand basic concepts such as budgeting, saving, and responsible spending habits, but it can also increase their confidence when dealing with their finances. Encourage your children to save a portion of the money they receive, and show them how to make smart investments, such as opening up a savings account.
Positive Role Models 
The people your kids look up greatly influence their lives, especially during their formative years. That's why it's crucial to be a good role model and surround them with positive role models who embody values such as honesty, hard work, and integrity which your children can learn from or aspire to emulate. This includes friends, family members, teachers, and mentors. Exposing your children to such people can help them broaden their horizons and see the world differently.
A Good Education 
Investing in your child's educational journey from elementary school to college will open doors to careers and opportunities they may not have had before. To save your child from the debt  that comes with post-secondary education in Canada, start early and put into an RESP (Registered Education Savings Plan). This is a special type of investment account specifically designed to save for college expenses. It is essential to understand the structure and features of the plan and how it works to maximize your savings.
Quality Family Time
Set aside family time and special activities such as cooking, playing board games, or taking nature walks. This allows your children to bond with each other and explore the world around them. Investing in quality family time will provide endless opportunities for growth, learning, and development, setting your children up for a bright future. Spending time with your little ones will also create lasting memories that will stay with them forever. It will also teach them valuable skills such as communication and conflict resolution. 
Life Insurance 
Investing in life insurance ensures your child's future financial security. Not only will it protect them in case something unexpected happens, but it can also be used as an investment tool if you opt for the right policy. With the right plan, you can maximize the money your child will receive by providing them with a secure financial future should anything happen to you or your partner.
Mental Health Support 
Life isn't always easy; sometimes, your kids need extra help navigating life's journey's ups and downs. Mental health support takes many forms, from therapy sessions with psychologists or psychiatrists to mindfulness techniques like meditation. Supporting children during difficult times allows them to process emotions more effectively so they are better prepared for adulthood when life throws curveballs. With the rise of mental health issues in today's society, it is vital to invest in your child's mental health and ensure they have the right support system.
These are just a few top investments you can make for your child's future. Whatever strategies you choose, remember that each has its benefits, from immediate gratification to long-term financial security. Investing in your child's future will give them the skills and resources they need to live a successful, fulfilling life.