3 Ways The Law of Attraction Can Improve Your Lifestyle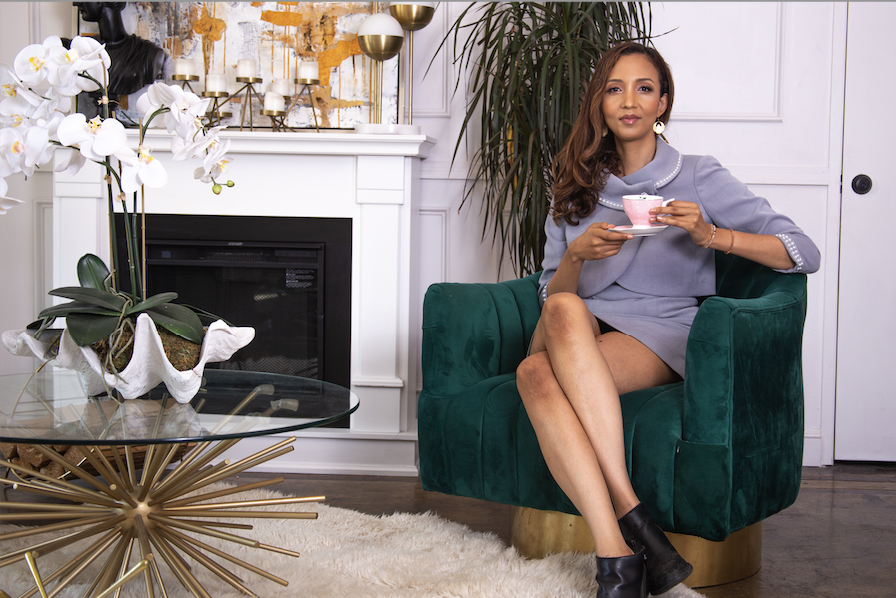 The Law of Attraction, which is part of the 12 Universal Laws, is perhaps the one that has gained most notoriety. Although it has existed for eons, it wasn't until the release of 'The Secret', in 2006, that the concept started to seep into the public domain.
Given that the concept also overlaps with some religious teachings—like the word of faith movement— the practice has quickly gained traction throughout the western world. The Law teaches that you attract what you are—if you believe in something strongly enough, and set your mind on it, you will see it become a reality.
You can manifest the business of your dreams
In business, too, the Law of Attraction has fascinated entrepreneurs as a serious method for manifesting revenue, clients or new product lines. Celebrity talk show host, and entrepreneur, Oprah Winfrey, famously devoted a whole episode to the phenomenon. As a devotee of the practice, she inspired many to follow in her wake.
Whilst many have dismissed it as mere 'positive thinking', author and certified Law of Attraction life-coach, Divina Caballo, has taken the modality to new heights. In her exploration of the practice, she has focused on harnessing the very powerful attributes of the three minds—conscious, subconscious and superconscious.
Describing her own experience of applying the Law, Caballo says: "I had a picture of the type of business I wanted to run. The types of fruitful relationships I wanted to cultivate. However, I just seemed to get the opposite. It took me some time to realize I was full of negative subconscious self-beliefs and the universe was simply returning what I was exuding. As soon as I deleted the subconscious beliefs, (not just the conscious beliefs) everything in my professional life began to shift; every interaction became positive and satisfying."
You can clear your life of limitations
To reap the rewards of the Law, it is widely accepted you must first eliminate all of the negative mindsets that so easily hamper progress. To achieve this, Caballo encourages her clients to regularly partake in unblocking sessions where a transformational form of energy technique is used to negate or unblock subconscious or superconscious areas of the mind that are causing a cessation of positive events and outcomes.
Caballo explains, "Perhaps, your goal is to make a million dollars. That's the conscious mind verbalizing your intentions. But, in your subconscious, you might have hundreds of negative beliefs—'I'm not good enough', 'I don't deserve this.' The negative subconscious belief is always going to win… it's more powerful than the conscious mind alone."
Abandoning negativity can also have a marked effect on one's physical appearance. So many English expressions identify the toll that stress can have on the body—"He carried the weight of the world on his shoulders," or, "She was worried sick." It seems the human race has always had an innate awareness of the deleterious effects of self-deprecating thoughts.
Caballo recalls a female client who underwent "reprogramming"—a process of purging unhelpful thoughts and replacing them with more productive ones—only to experience a sudden change in her health. Having suffered with five separate diseases, the client was shocked to receive a clean bill of health from a doctor—no disease markers. As well as the diagnosis, Caballo says the client had "a lot of energy, incredible sleep and boundless energy."
You can connect with your inner creative genius
For those who want to harness the full capacity of the human mind, there remains a third realm—the superconscious mind. This is often referred to as the 'All-Knowing' mind, a reference to its involvement in dreams, intuitive impulses, wisdom, innate talents and creativity. 
Many report periods in life where they feel more connected to this area of their mind. For example, teenagers and young adults seem to be more creative and vibrant. They are more attuned to the subtle messages coming from the superconscious mind. Society urges most of us to abandon that type of intuitive thinking in favor of logic and reason. Nevertheless, those who listen to this 'voice' display greater creativity in disciplines such as singing, dancing or writing. For business people, this might offer the ability to create a new ad campaign, devise a new product or simply spot an opportunity in the market.
Caballo adds: "The superconscious mind is responsible for the majority of your manifesting power. Your higher self 'dictates' marketing and product ideas. You shouldn't worry about what you are going to come up with; it's already being transmitted to the deep recesses of your mind. The reason most people struggle to discover their life's purpose, or feel like they lack talent, is because they have a blocked superconscious mind. Spiritual practice can help to open this up and manifest your unique, divine plan."
Kristi Ronning, Beautifully Portraying 'Love, Knows No Bounds'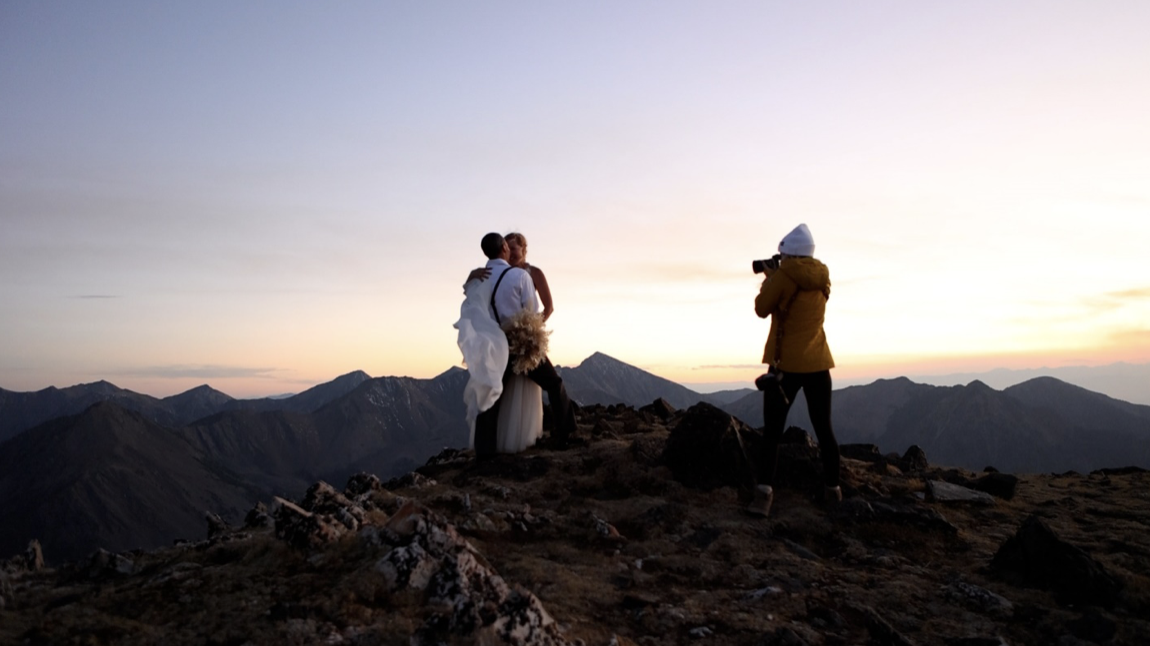 If your concept of eloping includes sneaking away at night, or heading to your dream place, think again. Small, highly mobile weddings have grown by leaps and bounds over the past five years. Fueled by mind-blowing posts on Pinterest, Instagram, and beyond, a growing number of young couples are trading in churches and banquet halls. 
With the pandemic disrupting thousands of weddings, the shift to small elopements is growing faster. An elopement containing just the couple and a few guests is comparatively safer and a far less stressful way for marriage than calling relatives, friends and many other guests.
In order to provide you with ethereal and magical photography for your wedding, Kristi Ronning founded Opal and Ox. Ronning is an American Elopement photographer, recognized for her mountain-top portraits. In addition, she features breathtaking landscapes with an aesthetic sense. 
Born on July 30, 1991, and raised in Pine Island, Minnesota, Ronning is the youngest of her siblings. She was born to Kathy Shafer and Jeff Ronning. From a very young age, she loved capturing photographs of her surroundings. As a kid, she loved dancing and taking theater classes. When Ronning entered second grade, her mother was thoughtful enough to gift her a disposable camera, which quickly turned into a digital one. From that point onwards, she has never put her camera down. Her passion drove her to become a professional photographer at the age of nineteen. 
After getting married to her husband, Ralphie, the two opened a photography and videography service-providing company named Opal and Ox. The couple has been quite successful in covering weddings worldwide since 2012. 
She has kept Opal & Ox services very admirable. According to her, life is all about exploring new adventures, this is what she, along with her husband, has been doing, and the reason for creating Opal & Ox is to lend their support to those who want to discover their love in an aesthetic style. Furthermore, the couple strongly believes that photography and videography flow together perfectly. This is why Ronning has been capturing emotions, energy, joys, and memories through the lens of her camera. 
She firmly thinks that whether it's weddings and elopements, family photo sessions, senior portraits, or newborn photos, she knows how to capture the moments. Opal & Ox has been telling stories together through film and photos since almost 15 years. The journey has been quite memorable and displays Ronning's love for photography in a nutshell. 
In her early years of photography, she covered conventional weddings. Upon moving to Montana, she began pioneering the mountain-top elopement wedding style that has been made famous by social media platforms. 
Ronning loves to incorporate fun fashion pieces into natural landscapes. Being completely self-taught, she quickly became one of the most prominent elopement photographers in the world. Now, people all across the world admire her work. However, she is best known for climbing mountain peaks with couples and documenting their marriage at an elevation of over 10,000 feet. Currently living in Montana, she shoots on a Hasselblad 907x medium format digital camera.
In 2020, Ronning was featured on the cover of Montana bride magazine, volumes 18 & 19, for capturing an epic three days shoot in the mountains. The magazine did a 9-page spread about the 3-day overnight hike in the mountains outside Yellowstone National Park. 
Ronning's future endeavors include launching her first photography book and filming a documentary following her life and career in the mountains. Her determination made her capable enough that in 2022, she was featured in Rocky Mountain Bride magazine. Being a woman, she has never given up on her dreams. Her continuous efforts and life-long achievements can be a true inspiration for all young female photographers out there.