4 Tips for Choosing the Right Air Filters for Your Home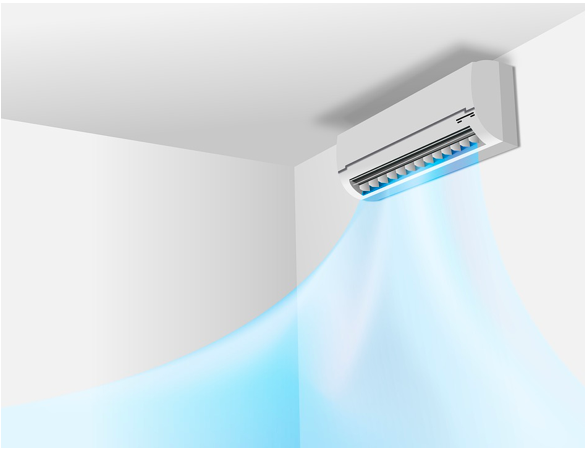 Air filters play a significant role in keeping particulate matter, including dust, debris, viruses, and bacteria, out of your home's air. This keeps you from contracting respiratory diseases and allergies while prolonging the life of your HVAC system. Read on for four tips for choosing suitable air filters for your home.
1. Determine the right size
Air filters come in different sizes and shapes. Ensure that you choose the right filter size and shape to prevent dirt, dust, pet danders, and debris from slipping into the air conditioner, as this could compromise the indoor air quality. To determine the correct filter size, you could consider carrying the existing filter with you when buying a new one. Other ways to determine the correct filter size include;
Checking the manufacturer's instructions

Measuring the opening or filter

Referring to printed dimensions
2. Figure out the correct MERV rating
MERV ratings determine the efficiency of your filter unit. The Minimum Efficiency Reporting Value (MERV) ratings dictate the size of particulates a filter can keep out of your house's airflow, how long the unit can last and how well air flows inside the HVAC. The higher the ratings, the smaller the contaminants the air filter can trap. With that being said, do not go for an air filter with the highest MERV rating, as this could increase your home's energy consumption. An ideal rating should be between MERV 8 and 10 to help you balance energy efficiency, airflow, and air purification.
3. Consider the filter's maintenance
Continued use of an air filter causes particulate matter to accumulate in the unit. You have to clean or replace the filters every three months to prevent an HVAC malfunction and increased energy bills. If you are working on a tight budget and do not want to purchase a new filter once the existing one becomes clogged, consider choosing a reusable or washable unit. Be sure to follow the manufacturer's instructions about the proper cleaning procedure.
4. Consider the material
Your filter's material plays a crucial role in the performance of your air conditioner and the type of particulate matter it captures. The different air filter materials include;
a) Electrostatic Polypropylene filters
Electrostatic filters use a combination of triboelectric charge and airflow to remove air pollutants. These filters are perfect for removing small-sized pollutants such as dust. However, this filter material is expensive to purchase and maintain and could strain your AC as it reduces airflow.
b) Pleated air filters
Pleated air filters are the most common filters in most homes as they trap particulate matter as small as 0.3 microns, such as bacteria and viruses. They also have pleats that increase the filter's surface area for maximum air purification,
c) Fiberglass air filters
This is the cheapest air filter material, so it is perfect under a tight budget. However, fiberglass filters only trap large particulates, which means that it may not be ideal when looking to improve your indoor air quality.
d) Carbon filters
Carbon air filters prevent odor and fume build-up in recirculated air through adsorption. However, carbon filters do not trap smaller particles such as bacteria and dust from the air.
Endnote
Air filters are crucial in improving indoor air quality. Keep the above tips in mind to help you select the right air filter for a healthy home environment.
Kristi Ronning, Beautifully Portraying 'Love, Knows No Bounds'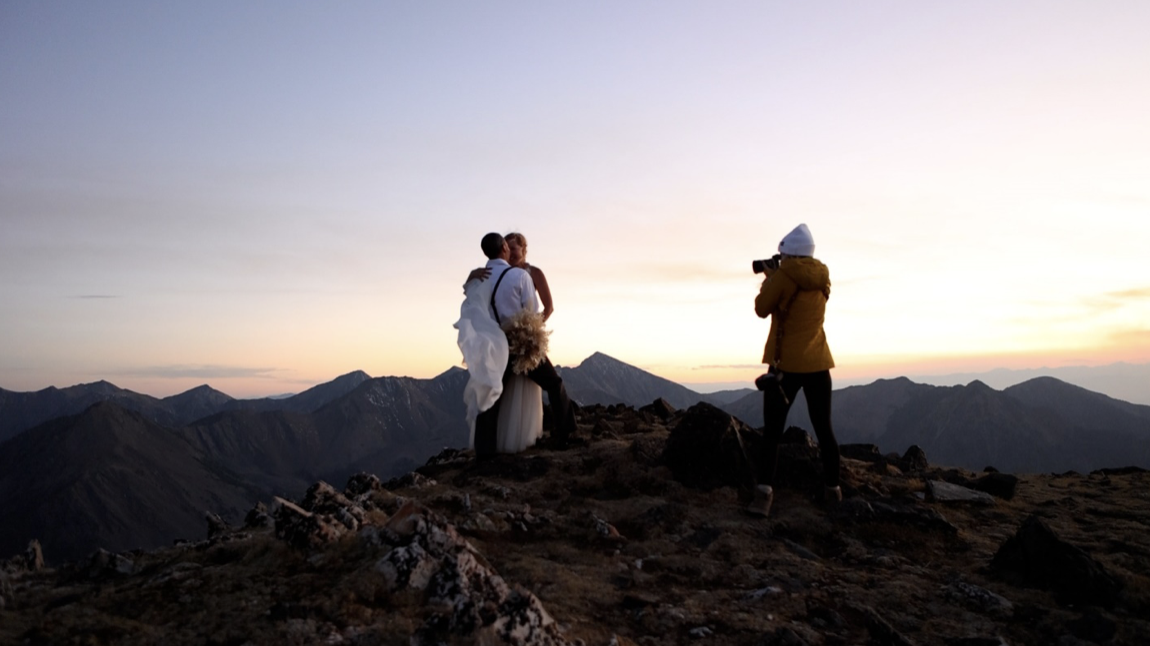 If your concept of eloping includes sneaking away at night, or heading to your dream place, think again. Small, highly mobile weddings have grown by leaps and bounds over the past five years. Fueled by mind-blowing posts on Pinterest, Instagram, and beyond, a growing number of young couples are trading in churches and banquet halls. 
With the pandemic disrupting thousands of weddings, the shift to small elopements is growing faster. An elopement containing just the couple and a few guests is comparatively safer and a far less stressful way for marriage than calling relatives, friends and many other guests.
In order to provide you with ethereal and magical photography for your wedding, Kristi Ronning founded Opal and Ox. Ronning is an American Elopement photographer, recognized for her mountain-top portraits. In addition, she features breathtaking landscapes with an aesthetic sense. 
Born on July 30, 1991, and raised in Pine Island, Minnesota, Ronning is the youngest of her siblings. She was born to Kathy Shafer and Jeff Ronning. From a very young age, she loved capturing photographs of her surroundings. As a kid, she loved dancing and taking theater classes. When Ronning entered second grade, her mother was thoughtful enough to gift her a disposable camera, which quickly turned into a digital one. From that point onwards, she has never put her camera down. Her passion drove her to become a professional photographer at the age of nineteen. 
After getting married to her husband, Ralphie, the two opened a photography and videography service-providing company named Opal and Ox. The couple has been quite successful in covering weddings worldwide since 2012. 
She has kept Opal & Ox services very admirable. According to her, life is all about exploring new adventures, this is what she, along with her husband, has been doing, and the reason for creating Opal & Ox is to lend their support to those who want to discover their love in an aesthetic style. Furthermore, the couple strongly believes that photography and videography flow together perfectly. This is why Ronning has been capturing emotions, energy, joys, and memories through the lens of her camera. 
She firmly thinks that whether it's weddings and elopements, family photo sessions, senior portraits, or newborn photos, she knows how to capture the moments. Opal & Ox has been telling stories together through film and photos since almost 15 years. The journey has been quite memorable and displays Ronning's love for photography in a nutshell. 
In her early years of photography, she covered conventional weddings. Upon moving to Montana, she began pioneering the mountain-top elopement wedding style that has been made famous by social media platforms. 
Ronning loves to incorporate fun fashion pieces into natural landscapes. Being completely self-taught, she quickly became one of the most prominent elopement photographers in the world. Now, people all across the world admire her work. However, she is best known for climbing mountain peaks with couples and documenting their marriage at an elevation of over 10,000 feet. Currently living in Montana, she shoots on a Hasselblad 907x medium format digital camera.
In 2020, Ronning was featured on the cover of Montana bride magazine, volumes 18 & 19, for capturing an epic three days shoot in the mountains. The magazine did a 9-page spread about the 3-day overnight hike in the mountains outside Yellowstone National Park. 
Ronning's future endeavors include launching her first photography book and filming a documentary following her life and career in the mountains. Her determination made her capable enough that in 2022, she was featured in Rocky Mountain Bride magazine. Being a woman, she has never given up on her dreams. Her continuous efforts and life-long achievements can be a true inspiration for all young female photographers out there.