4 Tips to Help You Improve Marketing Productivity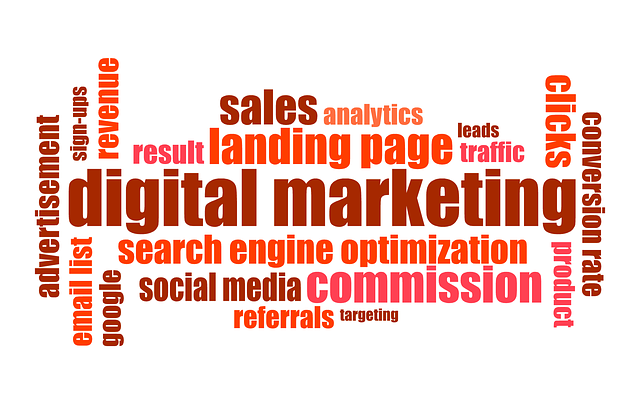 Every marketing department is unique. Although each organization seems to expect something different from this arm of the business, there's one thing every company wants and needs: productivity.
By optimizing your marketing team for productivity, you can get more done in less time and leave space and flexibility to flex your creative muscles. Let's talk about how!
Four Productivity Boosting Tips and Techniques
Most marketing teams spend the bulk of their time and attention on developing strategies and coming up with creative campaigns. But if you cut through all of the noise and home in on the essentials, strategy is useless without execution.
You have to maximize productivity and get things done … otherwise none of the rest of it matters. In this post, we'll identify actionable strategies, with insights your team can employ to get ahead. Let's dive in!
We would hope you're already using some sort of digital calendar in your marketing department, but too many firms are not utterly serious about how they leverage this tool. Here are a few suggestions:
Use the same app.

Feel free to use whatever calendar software you feel most comfortable with, but it's hard to beat Google Calendar (especially if you're already using other G Suite tools). When everyone uses the same software, it's much easier to collaborate, add events, modify them, and keep the entire team working together.

Be religious about time blocks.

Do you need two uninterrupted hours in your office to work on a project? Block it out on your calendar. This will signal to others that you're unavailable during this time.

Use the description.

Have you ever looked at your schedule and had trouble remembering why a particular meeting was called? Your team can avoid this pitfall by getting specific in the meeting details/description. Make a rule that anyone who creates a meeting or event on the calendar must provide at least two or three sentences that describe what will be covered and the expectations leading up to the meeting. This will make every meeting on your calendar more efficient and productive.
The above are just a few ideas. The point is to be intentional about how you utilize the calendar. Yours should provide clarity, not create confusion.
Replace Meetings With Huddles
There's an undeniable time and place for long meetings, but they should be few and far between. In fact, most of them can probably be replaced with huddles. Here's what makes a huddle different:
Unlike a meeting — which might eat up 30 to 60 minutes — a huddle lasts for a maximum of 10 to 15.

Never invite more than five people to a huddle. In many cases, only two or three are necessary.

A huddle always starts on time and ends on time. (If the entire agenda gets covered within the first few minutes, it's perfectly fine to end the meeting early.)

If something turns out to require an in-depth conversation or starts to consume too much time, push it to the side and let the relevant parties follow up after the huddle.

Every huddle should end with clear expectations. If a task is created, a responsible person should be identified and assigned to it.

Huddles are generally most effective when held at the start or end of the day. However, a midday huddle around lunchtime can serve as a good opportunity to hit the "reset" button and make sure everyone is on the same page.
As your team gets more comfortable with huddles, you'll notice that traditional meetings may become a thing of the past. There will still be times when a longer meeting will do the trick, but your calendar won't be clogged with them, the way it has in the past.
Leverage Intranet Software
If your marketing department is like many others, you have a divided team of coworkers spread across a range of locations. Whether you're 100 percent remote, semi-virtual, or have a mix of full-time employees and part-time freelancers, trying to keep everyone operating together can be challenging.
What you need in this situation is an intranet solution. Intranet software basically serves as a private, centralized portal for your team. It enhances collaboration, eliminates distraction, and makes it easy to organize and find files, communications, and resources. The result is greater productivity across the board.
Numerous intranet solutions are available to choose from, but you should look for an option that integrates with your existing tech stack. If you're already using Google's G Suite, a platform like Happeo is a good choice. It integrates seamlessly with all G Suite apps and third-party tools, which will empower you to get the most from these technologies.
Get on the Same Page With Sales
How many times have you heard someone discuss the importance of sales-marketing alignment? It's one of the most common suggestions we hear, but it rarely gets executed properly.
If you want to increase productivity across your firm, you'll need to see sales-marketing alignment as more than a general objective. It must become a practical point of execution.
"The truth is that aligning with sales and building trust among departments will spark an immediate rise in productivity," writes Ray Kemper, CMO of Televerde.
"Agenda items here include developing a common set of definitions on what a lead is and agreeing on when that lead is qualified for sales. The teams will also need to agree on a standardized process and timeline for lead follow-up."
As you align sales and marketing, you'll find that much of the confusion that previously plagued your conversion funnel dissipates. It's no longer a "sales vs. marketing" situation. Everyone pursues the same fundamental objectives and outcomes.
Give Your Marketing the Boost it Needs
Want to make the most of your marketing strategy and creative initiatives? Begin with learning how to prioritize productivity.
Sure, every marketing team is different, but the techniques outlined in this article should furnish you with the resources you need to be more efficient. Take a few moments to review each of these tactics, then implement the ones you feel have the potential to have a direct impact on your operations this week.
(Hint: Sometimes the smallest changes have the greatest effects.)
Hassan Chowdhury, An Innovative and Ambitious Young Entrepreneur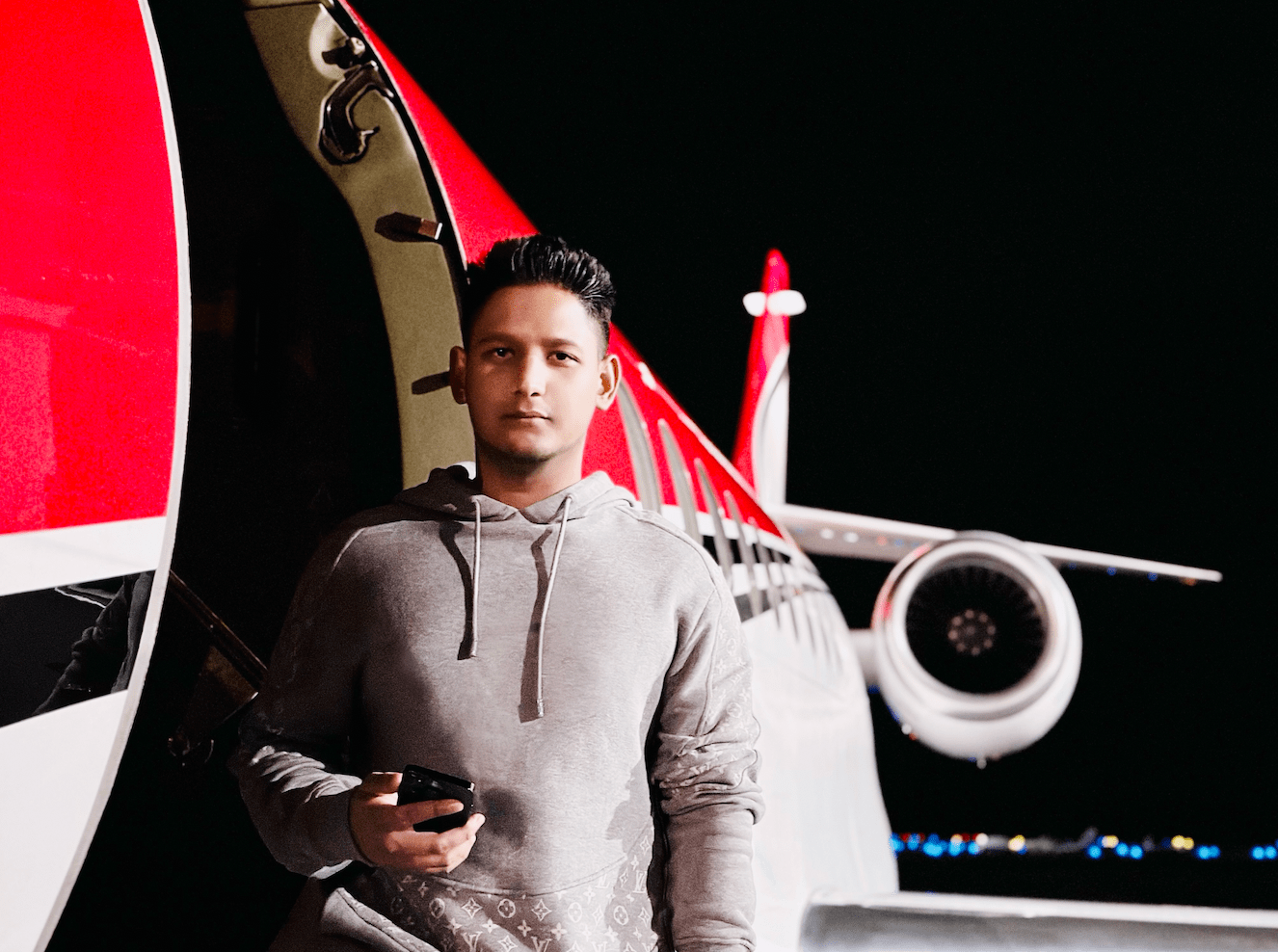 Hassan Chowdhury is already building a name for himself in the luxury hospitality and real estate industries despite being only 26 years old. He has accomplished remarkable success in a relatively short time, and as a result, he has firmly established himself as one of the most successful businesspeople in the United States.
Hassan was born in Houston, Texas, and raised there by parents who are both extremely successful businesspeople in their own right. Hassan was motivated to pursue his business dreams by watching his parents run multiple manufacturing plants for make up and make up brands for the past 45 years. This example of success was the driving force behind Hassan's decision to pursue his entrepreneurial goals. His parents taught him at an early age the values of the necessity of hard work, devotion, and ambition. They took him on travels all around the world as he became older to show him the significance of different cultures and experiences in other parts of the world. Hassan was on one of these travels when he first realized he had a deep interest in hospitality and high-end lifestyles.
He founded his own hospitality company in New York after college. He collaborates with some of the city's most well-known nightclubs to host events, including Lavo Nightclub and Fleur Room Rooftop. However, the chaos caused by the COVID-19 pandemic in the hospitality business was a direct result of this epidemic. Hassan did not throw up the towel but viewed this as an opportunity to extend his business into the luxury real estate industry. Shortly after establishing Bouge Villas, a prestigious real estate firm with headquarters in Miami, Florida, he began purchasing real estate in the area. He gave each home its one-of-a-kind design and then put them up for rent on a short-term basis.
As the constraints on COVID-19 were loosened, he saw his business go from strength to strength. After that, he broadened his real estate holdings to include homes in other cities, such as the Hamptons in New York, Fort Lauderdale Beach in Florida, Tulum in Mexico, and Cartagena in Colombia. Soon, he will also expand to Nashville, Tennessee, and Dubai, United Arab Emirates. However, Hassan didn't stop there and continued. In addition, he established his very own Private Members Club, the MetaFly Club, in collaboration with M2Jets to provide customers with access to luxury private flying and additional hospitality advantages. In the middle of 2023, it will be the first Private Jet Company to provide membership denominated in NFT.
The long hours of labor, unwavering commitment, and lofty goals that Hassan put in allowed him to achieve his goals. He has also demonstrated that it is possible to make the most of even the most challenging circumstances so long as one has the appropriate mentality and attitude. His objective is to achieve worldwide renown for providing the highest level of hospitality that is humanly possible to his customers. Hassan is optimistic about the future. He has big ambitions to continue growing Bouge Villas and MetaFly Club while preserving his status as one of the most successful business owners in the United States. Follow @hassanc.official on Instagram to keep up with Hassan's progress. His story of hard work and determination is sure to serve as inspiration to many aspiring young businesses.