5 DeFi Projects That Seemed Promising But Went Under …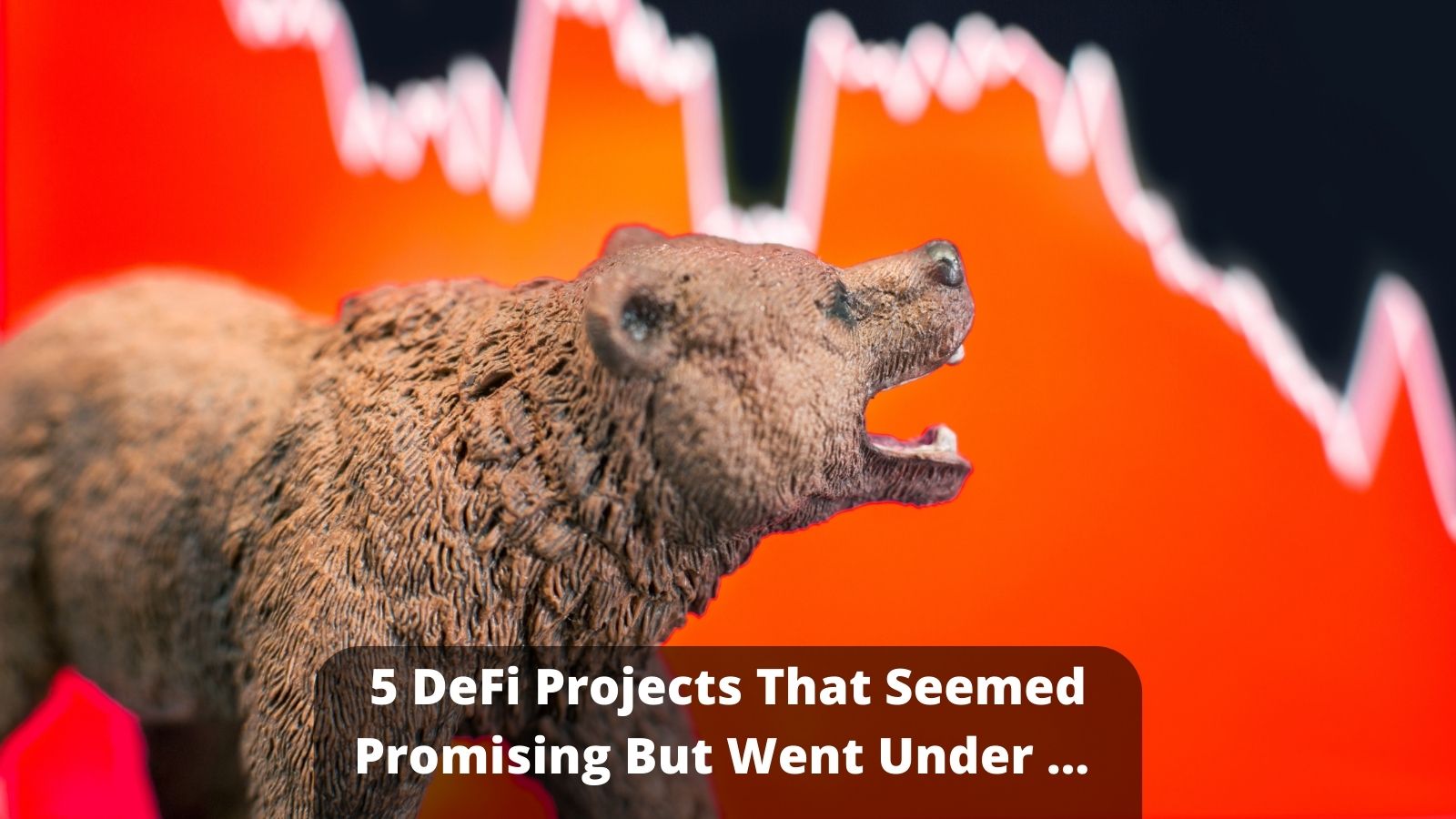 With over 20,000 cryptocurrencies existing in the world today, there are countless projects out there that don't survive long-term. These crypto projects are commonly referred to as "dead coins," which simply refers to coins that no longer have any momentum.
The reason is not necessarily what the media likes to focus on : rug pull, exit scam etc. 
Reality is more complex and here are a few reasons why a project dies, but the most common are:
Not enough funds – there have been crypto projects out there that seemed promising and were created with all the right intentions, but they ended up not being able to raise the capital needed to follow through. In fact, most projects have this problem. Investors take note of the profit margins to see if they're up to par. If not, they look right over these projects.

 

Community Disengagement – with so many projects emerging in DeFi, it can be difficult to get the interest of enough people to reach escape velocity. Once a project has it, it has to keep it through the storm of other shiny objects competing for its investors' attention. Sometimes the community gradually slips away, enticed by the promises of the next great thing.
Low trading volumes – If a project ends up with

less than $1,000

in trading volume for three straight months, it's considered a dead coin. Low trading volumes generally mean that a project falls short of providing utility and/or interest from traders. It's a sure-fire path to the dead coin vault.

 
Let's look at a few of the top projects that seemed promising in the beginning but ultimately fell apart for one reason or another. 
1. NanoHealthcare Token (NHCT) 
The NanoHealthcare Token was created in India in an effort to reform the country's healthcare system through the blockchain. The NHCT creators hoped to improve flaws in the system, reduce high costs and improve data security practices. 
NHCT aimed to take a holistic approach to healthcare and improve it through the concept of "total health." This involved them focusing on four major parameters – mental, physical, fitness and a well-balanced diet. 
The coin experienced some hype but ultimately failed due to lack of investor interest. In turn, its developers abandoned the project. 
2. Paycoin (PCI)
Paycoin was among the first crypto projects out there. Launched in 2014 by respectable miners Josh Garza and GAW, Paycoin was intended to improve the Bitcoin network. The founders were well versed in the DeFi world. Paycoin saw massive growth in the beginning. With a market capitalization of $115 million in 48 hours, it quickly gained popularity.
Ultimately, the project fell apart due to a lack of security that stemmed from rushing production efforts. The founders were unable to fulfill many of their promises, which led to the downward spiral of Paycoin.  
3. SpaceBIT 
SpaceBIT was on a mission to be known for its uniqueness. The project involved launching nanosatellites into space that made electronic currencies accessible everywhere. The SpaceBIT team hyped up the world and made it seem as if they had all the materials needed for the successful completion of the project. Ultimately, though, they never followed through. Lack of infrastructure was the primary factor that caused SpaceBIT to fall out of the sky.
4. Ring Financial 
Ring Financial aimed to aggregate DeFi protocols, and it was intended to live on the Binance Smart Chain (BSC) to keep fees low for users. The project began with a 5.56% return per day offered in tokens. From November 4, 2021, to November 23, 2021, the project saw promising growth; it went from $1 to $250 in the short timeframe. 
Then came the first strike in December. After the project was verified on BSCScan, it became more visible than ever. This left it more vulnerable to hackers, which is what led to Ring's contract being exploited in December of 2021. The project survived this hit but faced harsh scrutiny from investors. Ultimately, people began losing confidence in the project despite the teams' efforts to save it. The project did not recover after this. 
5. GetGems (GEMZ) 
GetGems was launched in 2015 following a similar-named project (that ultimately failed) named Gems. The founder was Daniel Peled, and his vision was to change the social media world as we know it. 
GetGems was created as a social messaging app that allowed users to send and receive bitcoin. The project managed to raise $1 million initially through crowdfunding efforts along with direct investments. 
The project ultimately failed after it did not follow through on promises to change the social media landscape.
Do you have a dead coin in your portfolio? 
With the dawn of the crypto winter, it's a possibility that you could have a dead coin floating around in your portfolio. Fortunately, there are some things to look out for when determining if a coin is legitimate or not. 
First, put a mental red flag up if you see a coin that guarantees a return on investment. Avoid these at all costs. Also, coins that are worth investing in will generally be listed on a trusted trading platform, such as Binance or Coinbase. 
Always remember to stay informed and make diligent decisions about your investments.
Fitness Dating Brand, FITFCK, Expand Into Influencer Management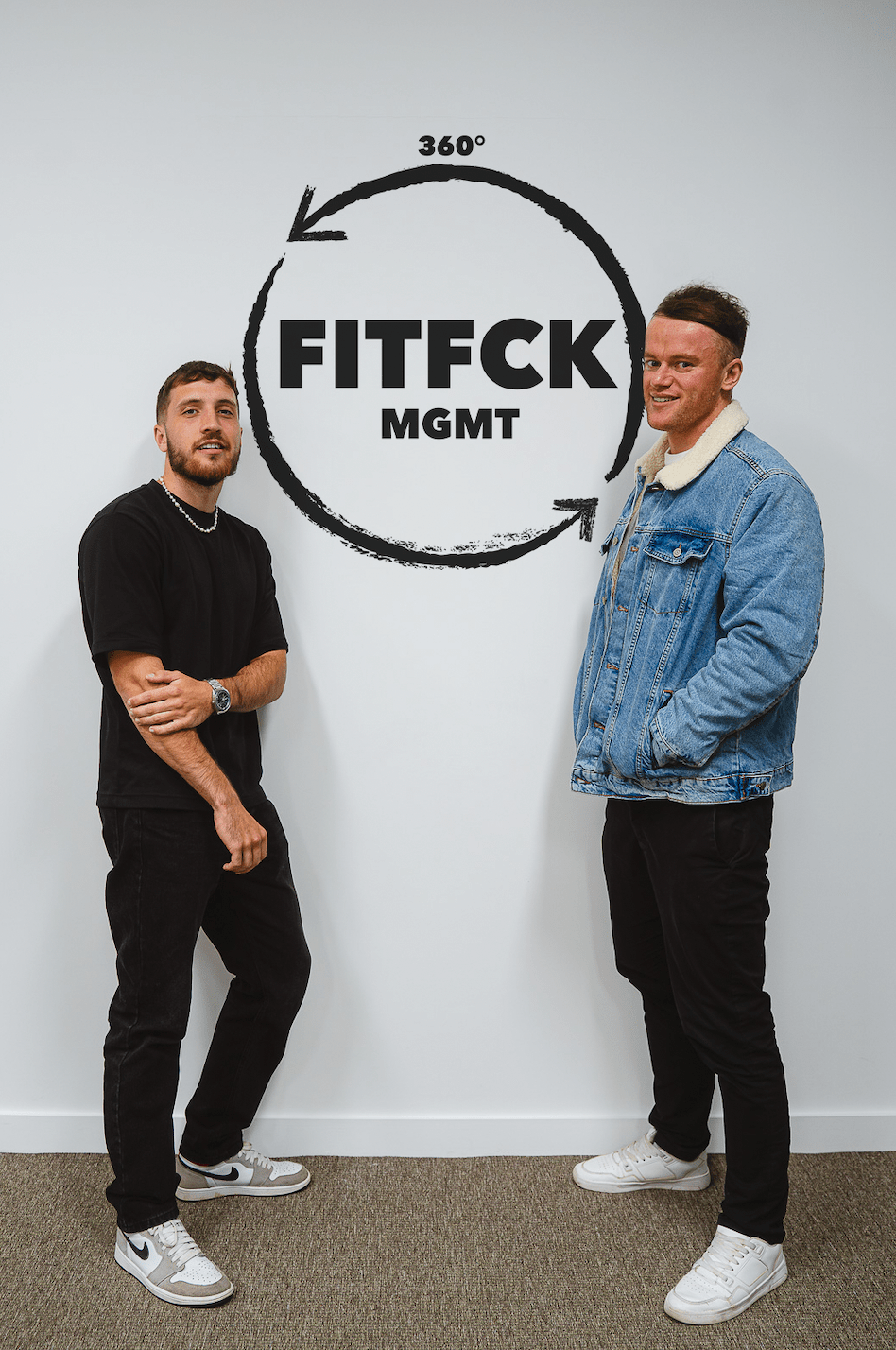 Fitness dating brand, FITFCK, recently announced the launch of their management company "FITFCK MGMT". The company, which recently announced the launch of its £5m A Round investment raise is looking to expand on their brand growth by offering content creators of all niches and brands a full 360 lifestyle management service.
Rebranded in March 2022, the recently featured BBC News company has emerged as the leading brand for gym goers that are looking to make new connections – whether through IRL fitness dating events or online dating experiences. To accompany its strong digital product suite, FITFCK is now developing a series of consumer products to further enhance their brand power, with the most recent being a holistic management company for content creators and brands.
FITFCK Founder and UK Government Enterprise Advisor, Jamie says: "Having worked closely with content creators for the last eighteen months since our relaunch, this addition made nothing but complete sense to me. As a management service, you should be looking at improving all angles of your clients life – not just quick brand deals for a few quid. We are looking to offer a 360 lifestyle approach where we assist our clients with everything from their income, branding, business advisory, PR, legalities and more – all under the FITFCK brand umbrella."
To continue its ruthless chase of becoming the largest omni-channel community for dating, relationships, casual meets and friendships, FITFCK will be looking to embed the management service into members of their ever growing community which already includes a number of high profile content creators.
The first creator to be signed under the label is Santino Valentino, a fitness content creator boasting over 70,000 followers across platforms. Valentino states; "I have known Jamie for a few months now and have felt nothing but constant support from himself and the rest of the FITFCK team. Having seen where they have taken the brand in such a short space of time, I am hoping they can do the same for me. I am really looking forward to seeing where we can take this whilst learning under Jamie and Callum simultaneously"
FITFCK MGMT athlete manager Callum Roberts added: "At the core of every FITFCK movement is the care we have for our community. This ethos is something that we will be looking to reflect in the management company. Hyper-focused care for our clients where they know they feel valued and at ease with us. We are not looking to just improve our client's income, we are looking to improve their lifestyle"
If you are looking to work with FITFCK MGMT, you can contact the team at support@fitfck.co.uk for more information.