ISO 27001 Certification Process: A Step-by-Step Guide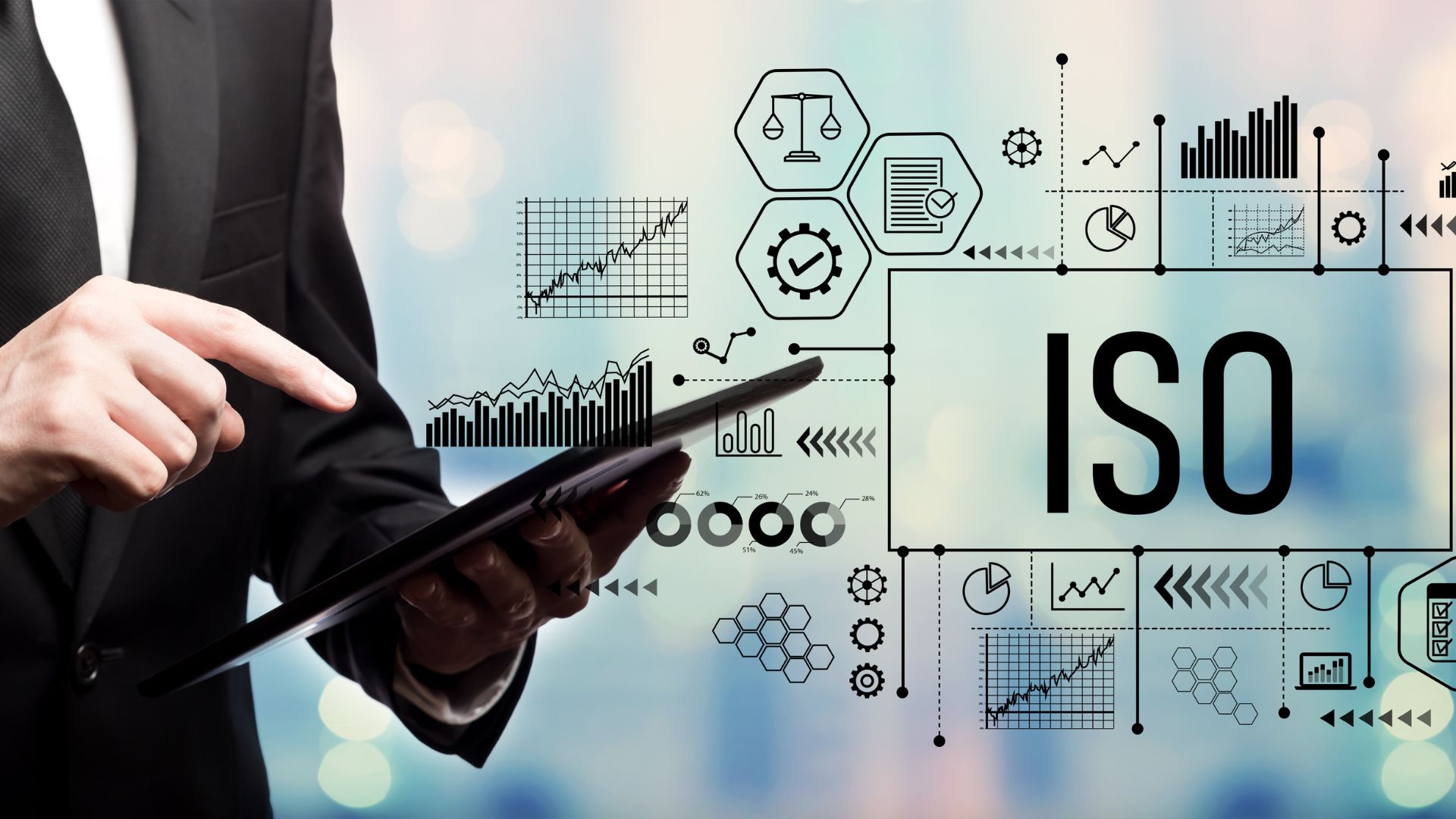 The ISO/IEC 27001, popularly known as the ISO 27001 certificate is a globally recognized information security standard. It is created by the International Organization for Standardization.
Being ISO 27001 certified means that an organization is following top-notch, internationally-approved security standards. Thus, clients are able to easily trust such an organization because they know that the organization will take good care of their data. It gives the organization a competitive edge and helps it stand out from the crowd.
Applying for the ISO 27001 certification can be confusing, especially if you are doing it for the first time. But don't worry because we are here to help you out.
This beginner's guide will help you understand the basics of the ISO 27001 certificate and why is it important for your organization.
So, let's get started!
The main purpose of the ISO 27001 certificate 
The main purpose of this certificate is to provide a robust model for building, implementing, operating, reviewing, and monitoring an organization's Information Security Management System (ISMS).
ISO 27001 provides a complete framework for organizations that will help them protect their data and maintain security in a cost-effective way. The ISO 27001 framework applies to organizations of all sizes and belonging to all kinds of industries.
Benefits of ISO 27001 certification 
As we mentioned above, being ISO 27001-compliant has numerous benefits for an organization. Let's have a quick look at some of them:
1. Increases customers' trust 
One of the biggest benefits of having the ISO 27001 certificate is that it helps you gain customers' trust more easily. When you are handling a large amount of customer data and sensitive information, having the complete trust of your clients is vital.
Owning the ISO 27001 certificate demonstrates that you are capable of handling your customers' data responsibly and securely. It also implies that you are adhering to the globally-recognized ISO standards.
2. Offers quality assurance 
The ISO 27001 certificate follows a strict framework and quality checks. So, it assures your customers that you are following high standards of IT security quality. This goes a long way in helping you secure better and more profitable contracts with large businesses. 
3. Strengthens your internal security 
Along with giving a quality assistance to your customers, having an ISO 27001 certificate is also helpful to your organization's internal security. While preparing for this certificate, you will have to strengthen your internal data security practices and conduct internal audits. It helps you in spotting several security loopholes in your infrastructure and remedy them effectively. 
Continuous risk assessments also help you in ensuring that your business is operating as per the ISO standards. It also prevents any serious data breaches or other security issues in the future.
What is the process to be ISO 27001 compliant?
Acquiring the ISO 27001 certificate isn't easy for any organization. It is a rigorous process designed to ensure that only the deserving organizations get it.
Here is a quick breakdown of the ISO 27001 certification process:
1. Determination of scope 
To become ISO 27001-certified, an organization needs to prepare its ISMS (Information Security Management System). And for preparing a robust ISMS, the determination of its scope is essential. Businesses need to find out what type of information and assets they need to protect.
2. Analyzing your current security controls and finding gaps 
Once you are clear with your scope, you need to analyze your existing security control measures. Evaluate how well your current information security measures are performing and the ways you can improve them.
You can do this by analyzing your internal policies and interviewing your IT security staff. Make sure to document all your findings for the external auditing process.
3. Risk assessment and formation of a Risk Treatment Plan 
The next step is the assessment of risk. It is a basic requirement for ISO 27001 compliance and you will have to document everything you discover during the risk assessment. 
Along with a thorough risk assessment, organizations also need to come up with a fool-proof Risk Treatment Plan. Devising a Risk Treatment Plan is also a necessary step for becoming ISO 27001 compliant. Such a plan acts as your roadmap and helps you mitigate all future risks effectively. 
4. Collection of evidence and documentation 
Collection and documentation of evidence is an important part of the ISO 27001 certification process. You will need to present all these documents during the external ISO 27001 certification audit. 
How long does it take to become ISO 27001 certified?
As it is an extensive process, it can take anywhere between 3 to 12 months to become ISO 27001-certified. From starting the process to completing the ISO 27001 certification audit, the entire process can easily take one year to be completed. 
Summing up
So there you go! That was our ISO 27001 beginners' guide. 
We hope you found the information presented here helpful and that we were able to offer you some useful knowledge. Having an ISO 27001 certificate can help your organization in more ways than one. So, even though the process is a bit complicated, obtaining this certificate is a wise choice.
The Power of Using Correct Communications Skills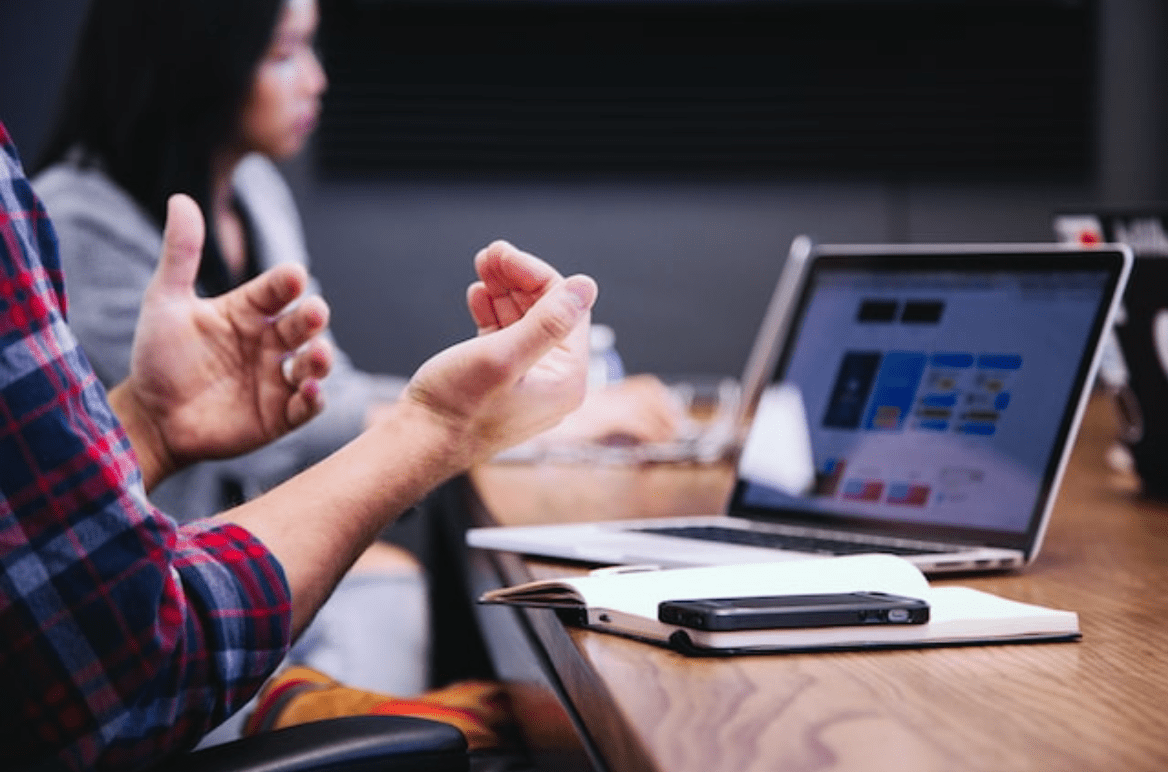 Effective communication at work can be transformative for individuals, teams, and businesses. We're here to show you why communication is vital in the workplace and how to start building your and your team's communication skills today. 
Communication skills are, however, more than just verbal or written in nature and include several non-verbal cues such as kinesics, proxemics, and paralinguistics, in addition to human centricity and being able to communicate in a soft touch low feel world successfully. 
It is about communicating positively with clarity, developing strong, active listening skills, being able to read other people's behaviors, effectively managing conflict, navigating difficult conversations successfully, and being empathetic and adaptable.
Communication in the workplace is important because it boosts employee morale, engagement, productivity, and satisfaction. Communication is also vital for better team collaboration and cooperation. Ultimately, effective workplace communication helps drive better results for individuals, teams, and organizations. 
To take it a step further, specifically as a manager, building good communication skills has profound short- and long-term benefits for your organization. Effective communicators can motivate their team to get more done with better results and fewer misunderstandings. And who doesn't want fewer misunderstandings?
All of these things can contribute to the company's success — and your success as a leader.
Not all work communication is made equal. We've all had the experience of sitting through a tedious, lengthy meeting with the thought, "This should have been an email." 
Different communication channels are ideal for different types of communication. Depending on the type of information conveyed, those other channels can enhance — or detract — from how it is received. Effective communicators will develop different skills and tools to match the type of communication needed.
1. Leadership communication 
2. Upward communication 
3. Updates 
4. Presentations
5. Meetings 
6. Customer communications 
7. Informal interactions 
Every year communication tops the list of skills in demand by employers. There's a reason. Communication is what makes our professional and personal relationships go smoothly. It's how we show care, catalyze change, and get things done. 
That's reason enough to improve — and keep improving — these critical skills. Luckily, we can all learn to communicate better.
Presentation Skills
Although presentation skills may not be used frequently by most of us, however, there are times when we do need this skill to present information to a group of people, either in a formal or informal setting.
Written Skills
The ability to write and convey effectively is the key to communication. This skill is not just limited to authors or journalists. A poorly written communication can be pretty frustrating for the reader and may also communicate the message inappropriately or incorrectly. Written skills are of great significance in a corporate setup, where communication occurs via email.
Personal Skills
While we may not realize the importance of personal skills such as maintaining a healthy body and mind, they enhance communication. For instance, improving your self-esteem and building your confidence helps you feel more positive about yourself, including your ability to communicate effectively. If you have an in-depth understanding of yourself and a more relaxed and positive outlook toward life, you are more likely to be charming, which further aids the way you communicate. Lastly, good communication skill is also directly linked to assertiveness – standing up for what you truly believe in.
An individual who has the experience of such skills and has worked in this line to help many people to get the benefits from it is our inspiration for today's article – Linda K Clemons. Linda has studied Marketing and is certified in Analytical Interviewing. Professionally she has achieved the titles of Top Sales Producer, Entrepreneur, Trainer, and Speaker.