5 Queens, NYC Artists You Should Know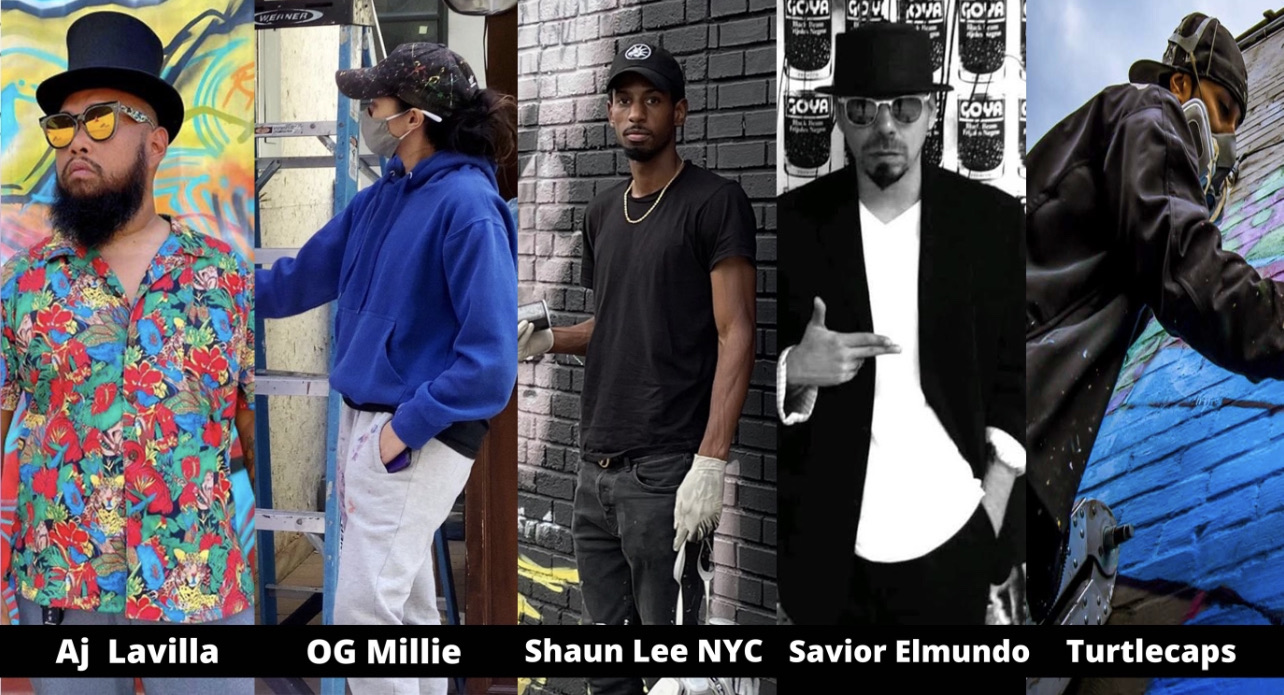 Queens is probably one of the most under-discovered places in New York. It is usually known by sports fans all over the world because of the Flushing Meadows Corona Park, home of the annual US Open tennis championship. As well as Citi Field which is another sports complex, situated in the Park. But most people are unaware that Queens is also home to many great, emerging artists. 
Some of these talented artists in Queens are mentioned below:

AJ Lavilla 
Born in Iloilo, Philippines, AJ Lavilla is a self-taught artist, currently based in Queens, New York. He was introduced to art at the age of eleven and learned a great deal by observing the works of his favorite artists which include Picasso, Murakami, Basquiat, and KAWS. 
AJ Lavilla's main interest is in street art and graffiti. His work is unique in the sense that he uses pop culture icons and vivid colors to bring his art to life. He is also known for the use of inspirational quotes in his work. The Queens artist has graced many walls of New York with his murals, including the World Trade Center.

OG Millie 
Kamille Ejerta, known more popularly by her street name OG Millie is another Filipino American artist. The New York artist is widely known for the amazing art that she creates despite being visually impaired. Art became her safe escape after she suffered a vision-threatening emergency. 
Her art can be easily identified in a sea of paintings because of its uniqueness. She uses vintage decorative mirrors as a canvas to paint portraits with acrylic paint. She is also a mural artist and her work can be seen on walls throughout New York. Her paintings are an embodiment of old school meets new school. OG Millie's art focuses on colorful portraits of iconic figures.

Shaun Lee NYC 
Shaun Lee NYC one of the most talented artists from Queens, New York. Specializing in a broad style thats unique enough to distinguish. He started developing his art career at a very young age, which prompted him to participate in many programs since a child. He has showcased work in art shows all around the world, from Paris, to Quebec, and Montreal. To residences in New York Cities night clubs such as the Freehold NY.
The Queens artist is widely known for his unique art style which includes unique shades of red in majority of his canvases. However diverse in his mediums with ability to control a spray-can like a brush. He currently has murals displayed in the heart of Queens and has plans to create many more. His artwork is popular for converting traditional art ideas into contemporary pieces.

Savior Elmundo 
Savior Elmundo is a New York artist, dancer, and filmmaker. He is well known for the 3-D letter work that he started experimenting with, in 2015. Since then, the 3-D letters have become his trademark. His art icons include Dali, Picasso, Andy Warhol, Matisse, and Frida. 
Elmundo loves playing with different textures and he does a lot of message work. His art can also be identified by his logo, 'Make Art'. According to him, his logo represents all forms of art and is a simple way of reminding people to make art.

Turtlecaps 
Turtlecaps is a Queens-born graffiti artist. He started practicing his art in the late 1980s by drawing on streets, train tracks, etc. True to his name, Turtlecaps, his main character is that of a turtle.
This character is made up of a turtle shell, with Mickey mouse shoes, a spray can cap for a head, and a wind-up key at the back. The Queens artist spends his time painting murals of his representative character on the streets of New York, with various adaptations. 
Unlocking the Vault: Finding the Best Bonuses from the Most Trusted Casino Providers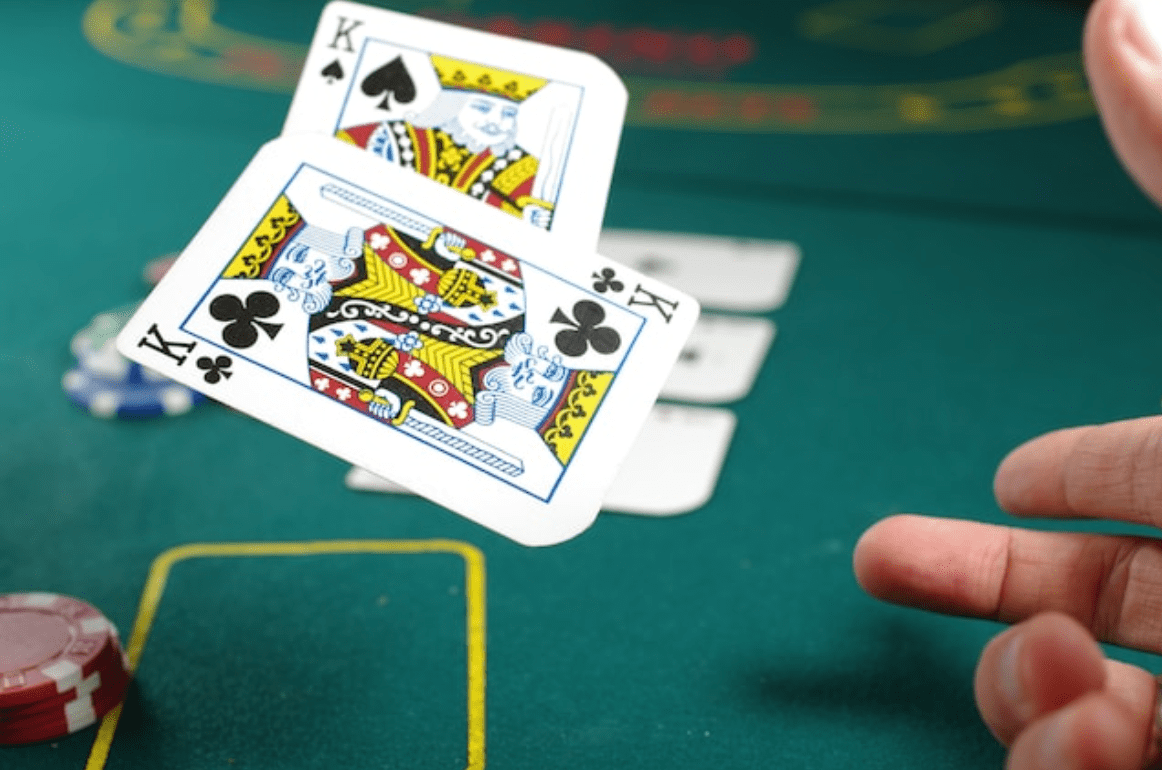 The online gambling world is like a treasure trove, full of riches waiting to be unlocked by savvy players. But with so many casino providers offering enticing bonuses, it can be overwhelming to sift through them all to find the gems. That's where BonusFinder comes in – a swashbuckling crew of experts on a quest to help players unlock the vault of the best bonuses from the most trusted casino providers.
Led by the fearless Riku Vihreäsaari, a professional poker player and gambling expert, BonusFinder sets sail to discover the most reputable casino providers worldwide. With their extensive knowledge of the online gambling industry and years of experience, they know how to separate real treasure from fool's gold.
But finding the best bonuses is only half the battle – BonusFinder is dedicated to helping players make the most of their newfound riches. With their in-depth reviews of each provider, players can learn everything from payment methods to payout times and beyond. And with their expert analysis of each bonus offer, players can be sure they're getting the most bang for their buck.
So, whether you're a seasoned player or a newcomer to online gambling, BonusFinder is the crew you want as you navigate the choppy waters of casino bonuses. With their unwavering commitment to legitimacy and trust, you can be sure that the treasures they help you discover will be worth their weight in gold. Set sail with BonusFinder today and unlock the vault to the best bonuses from the most trusted casino providers.
So, feel free to venture out and try new online casinos with the best bonuses. With BonusFinder, you can feel confident that you are playing with the most trusted providers in the industry. Take advantage of these bonuses and unlock the vault of online gaming possibilities.
Michael Jordan once said, "I can accept failure; everyone fails at something. But I can't accept not trying." Why not give it a try and unlock the vault of online gaming possibilities? With BonusFinder by your side, you can rest assured that you are playing with the best bonuses from the most trusted casino providers. So take a chance, and see what big winnings await you.
Here are four key takeaways from this article that readers can keep in mind:
Take advantage of the bonuses: Online casinos offer various bonuses to attract new players and retain existing ones. By carefully researching and comparing these bonuses, players can maximize their value and get the most out of their online gambling experience.
Look for reputable providers: With so many online casinos out there, it's important to do your due diligence and choose a trustworthy and reliable provider. Look for casinos licensed and regulated by reputable authorities and with a solid reputation for fair play and timely payouts.
Understand the terms and conditions: Before you sign up for a bonus or start playing at an online casino, ensure you understand the applicable terms and conditions. This includes things like wagering requirements, minimum deposits, and maximum payouts. By reading the fine print, you can avoid any unpleasant surprises.
Keep it fun and responsible: Finally, it's important to remember that online gambling should always be a fun pastime, not a way to make money or solve financial problems. Set a budget for yourself and stick to it, and only chase losses or bet what you can afford. With the right mindset and a little luck, online gambling can be a thrilling and rewarding experience.
As the famous gambling proverb goes, "The best bet you can make is on yourself." By following these tips and taking a responsible approach to online gambling, players can unlock the vault of exciting bonuses and trusted providers and enjoy all the thrills and excitement that the world of online casinos has to offer.