5 Queens, NYC Artists You Should Know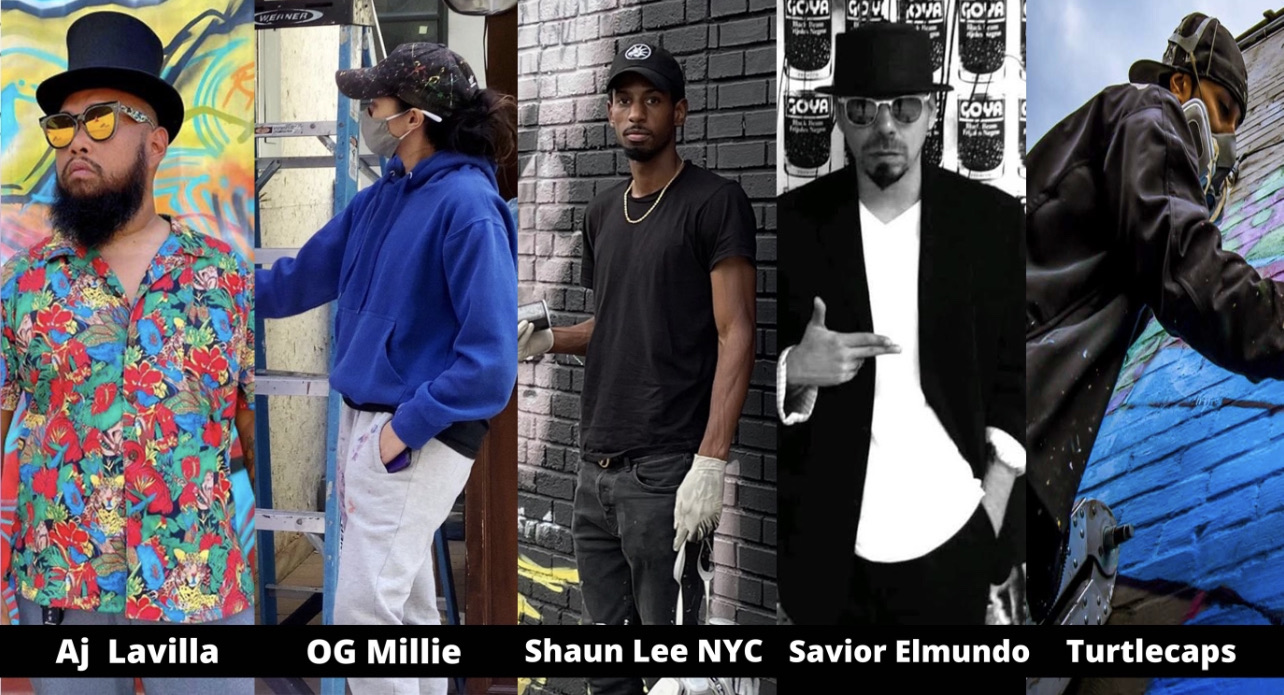 Queens is probably one of the most under-discovered places in New York. It is usually known by sports fans all over the world because of the Flushing Meadows Corona Park, home of the annual US Open tennis championship. As well as Citi Field which is another sports complex, situated in the Park. But most people are unaware that Queens is also home to many great, emerging artists. 
Some of these talented artists in Queens are mentioned below:

AJ Lavilla 
Born in Iloilo, Philippines, AJ Lavilla is a self-taught artist, currently based in Queens, New York. He was introduced to art at the age of eleven and learned a great deal by observing the works of his favorite artists which include Picasso, Murakami, Basquiat, and KAWS. 
AJ Lavilla's main interest is in street art and graffiti. His work is unique in the sense that he uses pop culture icons and vivid colors to bring his art to life. He is also known for the use of inspirational quotes in his work. The Queens artist has graced many walls of New York with his murals, including the World Trade Center.

OG Millie 
Kamille Ejerta, known more popularly by her street name OG Millie is another Filipino American artist. The New York artist is widely known for the amazing art that she creates despite being visually impaired. Art became her safe escape after she suffered a vision-threatening emergency. 
Her art can be easily identified in a sea of paintings because of its uniqueness. She uses vintage decorative mirrors as a canvas to paint portraits with acrylic paint. She is also a mural artist and her work can be seen on walls throughout New York. Her paintings are an embodiment of old school meets new school. OG Millie's art focuses on colorful portraits of iconic figures.

Shaun Lee NYC 
Shaun Lee NYC one of the most talented artists from Queens, New York. Specializing in a broad style thats unique enough to distinguish. He started developing his art career at a very young age, which prompted him to participate in many programs since a child. He has showcased work in art shows all around the world, from Paris, to Quebec, and Montreal. To residences in New York Cities night clubs such as the Freehold NY.
The Queens artist is widely known for his unique art style which includes unique shades of red in majority of his canvases. However diverse in his mediums with ability to control a spray-can like a brush. He currently has murals displayed in the heart of Queens and has plans to create many more. His artwork is popular for converting traditional art ideas into contemporary pieces.

Savior Elmundo 
Savior Elmundo is a New York artist, dancer, and filmmaker. He is well known for the 3-D letter work that he started experimenting with, in 2015. Since then, the 3-D letters have become his trademark. His art icons include Dali, Picasso, Andy Warhol, Matisse, and Frida. 
Elmundo loves playing with different textures and he does a lot of message work. His art can also be identified by his logo, 'Make Art'. According to him, his logo represents all forms of art and is a simple way of reminding people to make art.

Turtlecaps 
Turtlecaps is a Queens-born graffiti artist. He started practicing his art in the late 1980s by drawing on streets, train tracks, etc. True to his name, Turtlecaps, his main character is that of a turtle.
This character is made up of a turtle shell, with Mickey mouse shoes, a spray can cap for a head, and a wind-up key at the back. The Queens artist spends his time painting murals of his representative character on the streets of New York, with various adaptations. 
SPOTLIGHT: Sweet vinyl by DREAMOUR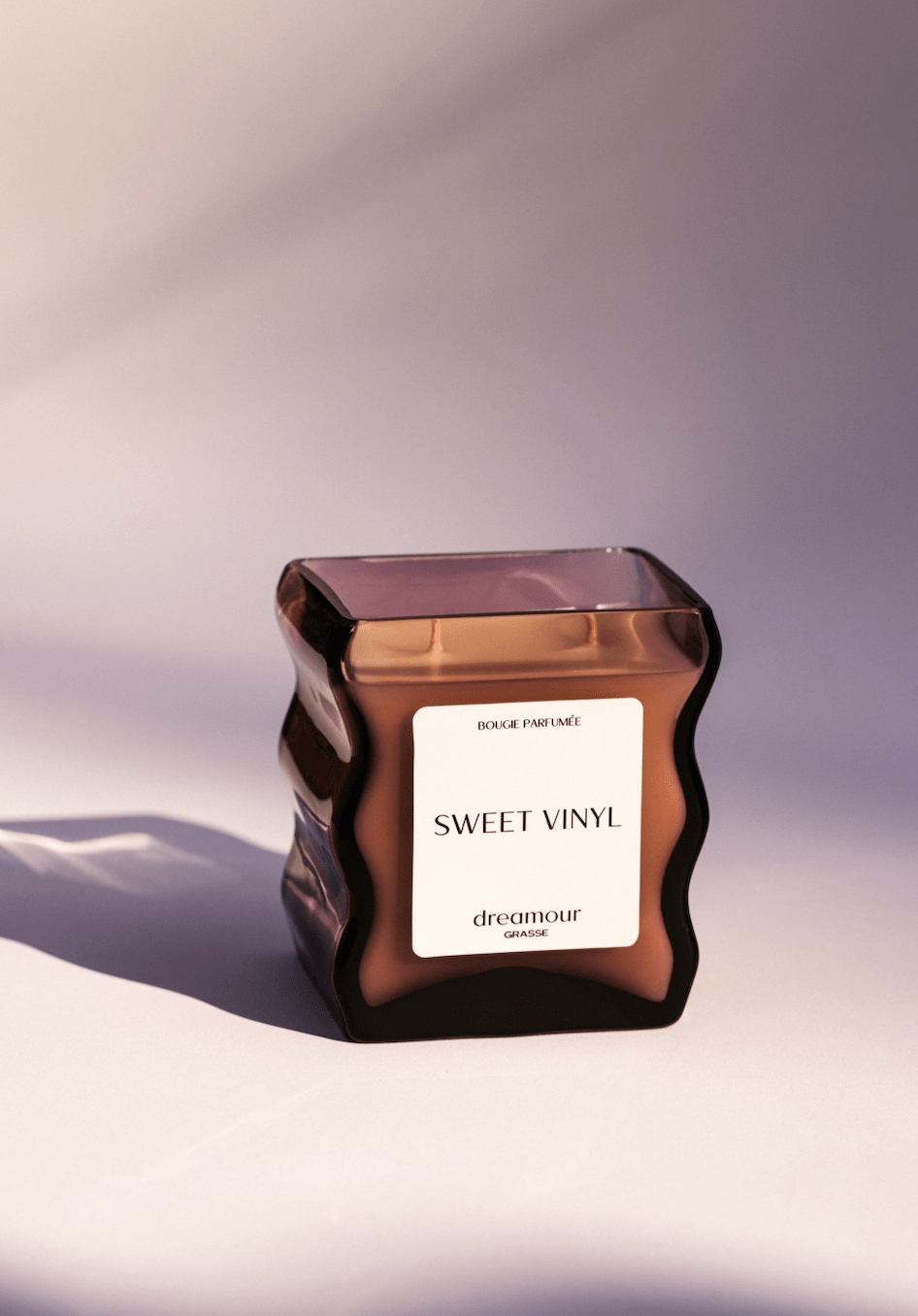 What happens when two immensely talented visionaries come together to create elegance and ingenuity in a sculptural glass fragranced candle? Dreamour. That is the long and short version of how Dreamour was created. Founded by Karissa Rowe and Neal Klotsman in late September 2022, Dreamour was founded with the goal of creating a luxury fragrance brand that operates at the intersection of functional art in the candle market space.
Rowe, a Parsons School of Design graduate, set out to fill the niche of integrating design in the candle marketplace. Unlike most candle vessels that are mass-produced, Dreamour's founders desired to prioritize the artisanal craftsmanship of glass in their production processes of the sculptural glass designs. This resulted in a long timeline of sourcing the globe for talented glass artisans who could transform a sketch into a functional and sophisticated candle vessel. Each and every candle vessel is hand-blown, inherently resulting in a one-of-a-kind product and unique experience for the consumer. These functional fragrant candles also act as a piece of décor due to its sculptural and alluring appearance.
Sweet Vinyl, Dreamour's first candle scent, fills the room with musky & leathery notes combined with earthy notes of vetiver and cypriol, topped with a citrus touch of bergamot and mandarin. The founders worked with master perfumers in Grasse, France, to create a scent that invoked notes of memorable moments, emphasizing high quality ingredients in the fragrances in a soy wax blend. This resulted in candles that consist of clean ingredients, a vegan formula, and is entirely cruelty-free.
It is the personification of the glass blowers' spirit, the heart of Grasse imprisoned in a bottle, and the narrative of two visionaries that sets Dreamour at the top of the candle market pedestal. Dreamour embodies the sophistication and savior-faire French perfumery as a luxury brand, while being a NYC based brand. Dreamour is currently stocked at Patron of the New in New York, along with other major designer luxury known brands. Rowe and Klotsman are currently expanding their production lines and will drop new fragrances and designs in early 2023. Don't expect anything ordinary with Dreamour, as they will continue to bring a unique perspective to the marketplace of home fragrances.
To find out more about Dreamour and their newest releases, you may visit the business's website dreamour.com or follow the company via its Instagram handle @dreamourshop.