The Teenage Entrepreneur That Took The Luxury Car Scene By Storm: Meet Durim Zuta!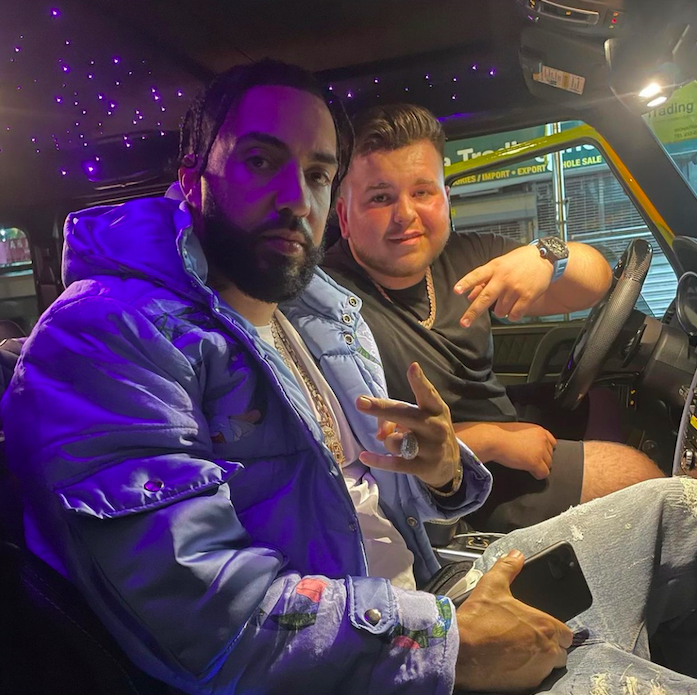 Durim Zuta is anything but your average 18-year-old in New York City. In fact, he's the owner of a self-made luxury car service that is conquering the Tri-State area of New York City. The business is named Tristate Luxury Rentals– and it also doubles as a vehicle customization shop. In just under four years, Zuta has made a name for himself in a shark-filled industry that usually requires dozens of years of experience.
Zuta grew up being a car-lover. At age 14, Zuta was already taking his father's Rolls Royce to local car shows in the city, hoping to see some of his bucket list dream cars on display. At these shops, he connected with a number of automobile entrepreneurs– most of which became a source of networking for teenage Zuta. Seeing as he was thoroughly interested in cars at such a young age, they all offered him the same piece of advice: learn the ropes, keep a good head on your shoulders, and find the business potential within your adoration of cars. "'There's plenty of money to be made in the world of cars', is what they'd tell me," Zuta mentioned while talking about his experience at the shows in the city. "I started learning about the business and immediately knew it was what I wanted to do," he says. Not long afterward, he was using his network of car collectors and serving as a broker for a small set of established clients. Four years later, Zuta purchased his first Lamborghini Huracan Spyder, and Tristate Luxury Rentals became a reality.
Currently, the business has a "Fleet" of nearly a dozen luxury cars. For about $1,400 a day, you can drive the same Lamborghini that started the business, or any of the other cars in The Fleet, subject to availability and price ranging. In addition, the business offers a 24-hour chauffeur service to those who are interested in riding in style, but would rather take a back seat in the experience.
In just a few years of service, Tristate Luxury Rentals has already provided services to a long list of A-list celebrities and artists including French Montana, Ray J, Casanova, Lil Uzi Vert, Diddy, A Boogie wit da Hoodie, and dozens more. While the cars are a good asset for personal enjoyment or even a special occasion, most of his VIP clients use the cars as props for music production videos and television shows. In the future, Zuta hopes to grow his Fleet by purchasing a rare assortment of cars not often seen in the market and, in turn, cater exclusively to a smaller circle of high-end clients.
Tristate Luxury Rentals has a showroom located in North Jersey where The Fleet is on display for clients' choosing. The vehicle customization shop is located on the rear side of the showroom and is open to the public. In the coming months, the business is scheduled to open another location in North Jersey. Zuta also plans to grow nationwide in the next few years.
Here's a sneak peek at some of the cars in The Fleet's lineup:
Lamborghini Urus
Mclaren GT
Rolls Royce Dawn
Lamborghini Huracan Spyder
C8 Corvette
Rolls Royce Wraith
BMW M5 Comp
BMW M8 Comp
According to Zuta, we can expect that list to double by August 2022.
For more information on The Fleet, visit www.tristateluxuryrentals.com. For inquires regarding car availability and details on how to rent one of the showcased vehicles, contact @tristateluxuryrentals or @durim.zuta on Instagram.
The Benefits Of Staff Training And Development In Geriatric Care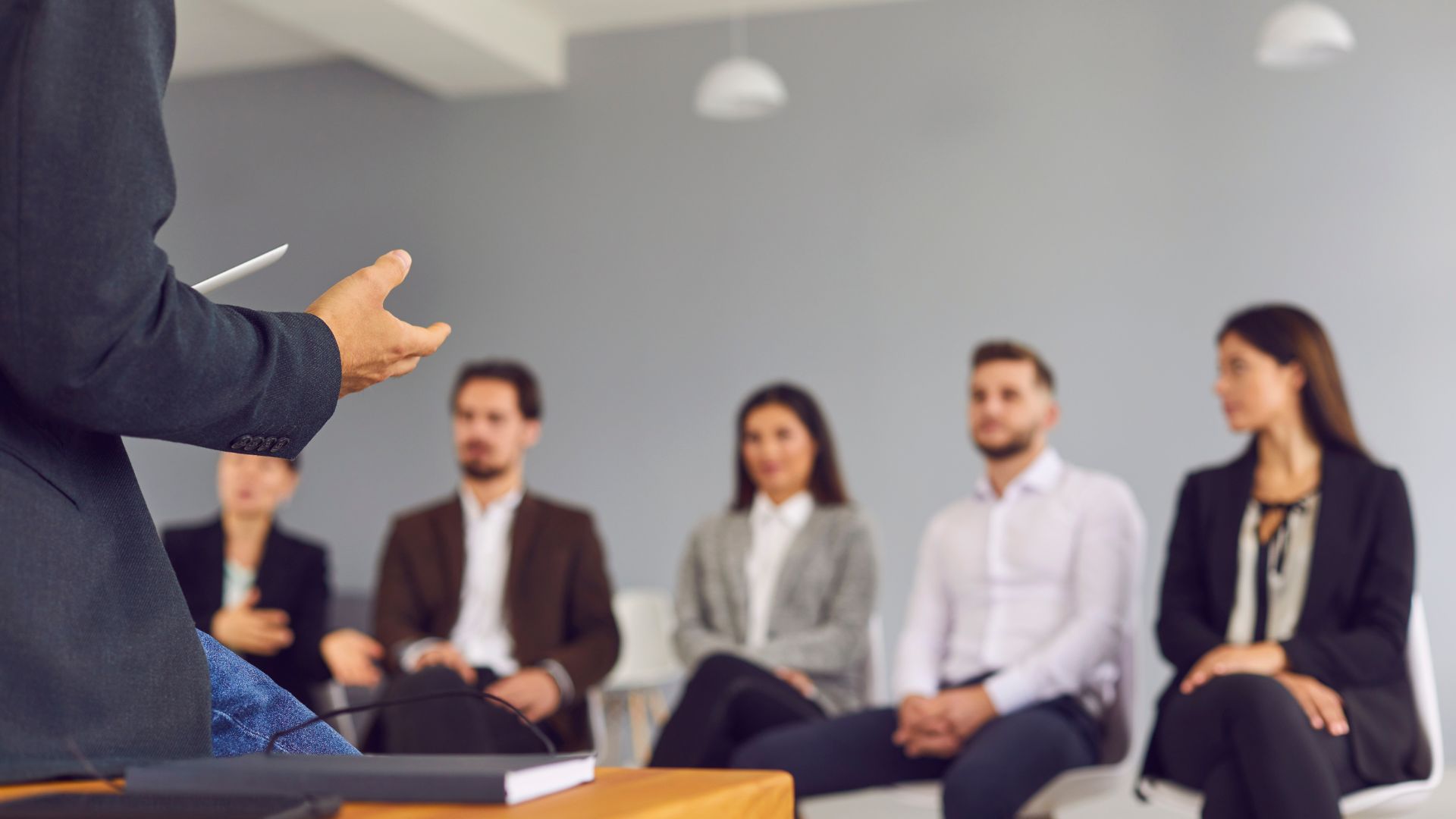 Staff training and development are critical in the senior care industry to ensure high-quality care for elderly patients. As the population ages, the demand for senior care is increasing, and the quality of care provided by staff can significantly affect patients' physical and mental health. Therefore, business owners must invest in staff training and development to ensure optimal patient care and achieve business success. Lisa Winters, New York City, explores the benefits of staff training and development in geriatric care.
Enhance Patient Care
The primary focus of senior care is to provide quality care to elderly patients, and staff training and development contribute to this aspect significantly.
Properly trained staff understand the unique needs of elderly patients, such as medication management, mobility assistance, and specialized therapy. Training ensures staff knows the latest techniques and best practices for geriatric patients.
Staff development also helps employees recognize factors that affect an elder's physical and mental health, enabling them to provide personalized care.
Better Healthcare Outcomes
Proper staff training and development can lead to better healthcare outcomes for seniors. Employees who understand managing chronic health conditions can provide better care and help prevent complications.
Additionally, staff who are trained in fall prevention can reduce the number of falls that occur in the facility, leading to reduced hospitalizations and improved resident health.
Improve Staff Productivity
Training and development allow employees to learn new and refine old skills, making them more productive in their work. Regular training sessions help employees stay updated with new tools or procedures that could help them perform their job more effectively.
Increased productivity eventually translates into better patient care, reduced employee turnover, and improved business operations.
Retain Employees
Staff development programs give employees a sense of career development, vital to retention. Opportunities to advance and broaden their skills through training can motivate employees to stay within the company.
Employers can benefit from reduced staff turnover, improved productivity, and a stable workforce.
Increased Staff Confidence
Training and development can increase employee confidence by providing new skills and knowledge to perform their job correctly.
When properly trained, employees are more willing to take on new responsibilities and more challenging tasks, avoiding mistakes that can lead to poor patient care or safety hazards. Confidence in their abilities improves staff morale, leading to better teamwork and more effective operations.
Improved Communication
Effective communication is crucial in senior care, as employees must work together to meet the needs of residents.
Staff training and development can improve communication skills, helping staff members communicate effectively with residents, families, and coworkers. Improved communication can improve care coordination, increase resident satisfaction, and reduce misunderstandings.
Compliance With Regulations
The geriatric care industry is highly regulated to safeguard patients and the staff. Refresher training on regulatory requirements is essential to avoid violations that could harm patients and result in significant fines.
Training and development around sensitive issues such as patient confidentiality or infection control can also ensure that staff follows the established guidelines, protecting patients from harm.
Reduced Costs
Although investing in staff training and development may seem expensive, it can result in cost savings in the long run when well-trained staff is better equipped to identify potential issues before they become significant problems, reducing the need for expensive interventions.
Improved Reputation
Providing high-quality senior care requires a team of well-trained and knowledgeable staff. When staff are well-trained and developed, this can lead to an improved reputation for the organization providing the care.
Families and seniors are more likely to trust an organization that invests in its staff and provides quality care.
Conclusion
Lisa Winters, New York City, believes staff training and development are central to the success of geriatric care facilities. Investing in employee education can improve patient care and business operations, increase employee retention, higher employee morale, and adherence to regulatory compliance. Business owners should prioritize staff training and development to ensure optimal patient care and provide a supportive work environment.