Transitioning in the Future with Advantage Media Partners- David Gross the Sign of Motivation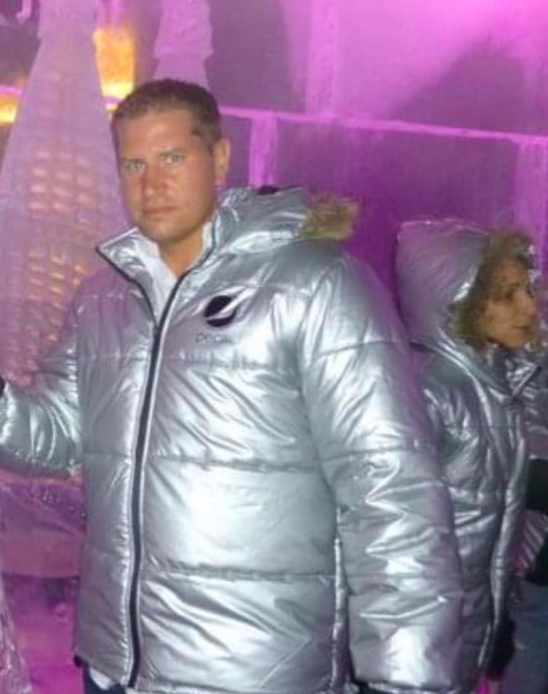 Success is for hard workers and smart thinkers
Over the period, digital marketing has become the initial need of every business. In the past, marketing was about shooting advertisements, endorsing celebrities, publishing pamphlets, and running radio ads. Now, marketing is a lot different. The internet has taken over, and digital marketing is the future of all businesses. This sudden shift from physical to digital marketing made many businesses lose track. Considering this market gap, many businesses tried to bridge it. And one of those people is David Gross.
Seeking and Seizing the Opportunity
We all know, with time, digital platforms are becoming the most used medium of marketing. Every beginning is challenging and tough, and so was the digital marketing world. All businesses that decided to digitize their strategies failed. Looking at this constant failure and backlash, Gross decided to seize the opportunity. When it comes to saving the business, industries invest a lot. Digitizing meant securing the future, and businesses understood it well.
To act as a helping hand for businesses, in 2016, Gross founded a digital marketing agency, namely Advantage Media Partners. He knew other industries and brands required support because they lacked experience. Since Gross had an idea about how the digital world worked, he tried his best and merged his three offices; into one firm; Advantage Media, Internet Solutions, and Global Media Solutions. One platform gave many new executives of sales, marketing, and engineering the exposure they deserved.
A business can become successful if it has a force of determined employees, motivated owners, a strong vision, and a proper mission. With one goal in mind, Gross and his team of over sixty employees worked and hustled hard to earn a name. The digital marketing strategy stayed consistent. Gross made sure he moved with time and stayed up to date. He adapted all the market changes and worked accordingly. This procedure of staying constant with trends made Advantage Media Partner a renowned digital agency.
Current Stage of Agency
This agency came into being with the sole purpose of making and customizing digital marketing strategies for small to medium-sized businesses. With the constant changes in the marketing world, it became difficult for a lot of businesses to cope up. Ever since Gross and his team members have made sure to provide their assistance and guide businesses to the most, they have succeeded. The notable personalities worked hard day and night just to make sure that the business earned a good name. After 2016, Advantage Media Partners hit a 20% sale, which showed the business was on the rise.
Considering the changing dynamics of the market, it is important for agencies to embrace consistency. When businesses choose marketing agencies, they require customized and optimized marketing strategies. Gross knew how the market worked, so he made sure to deliver different and unique strategies to all his clients. With time, the number of satisfied clients increased, and Gross and his team started becoming successful.
Advantage Media Partner designs and chooses the strategies, so the clients get the most organic and relevant traffic on their site. Optimization is the key to success, and so Gross pays proper attention to SEO, social media marketing, web designing, and other departments. Being a smart marketing strategy, Gross knows how important it is for his agency to deliver the best to each and every client. Doing the same but with different and unique strategies is what Gross is a master at. Using his education and being a certified Google partner, Gross makes it easier for businesses to increase visibility through quality content and search engine optimization. His vast knowledge about the field has given Gross a lot of expertise and a great grasp of marketing strategies.
Over the past 11 years, Advantage Media Partner has collaborated with many clients. Collectively experience over 10,000,000 website visits, 3,000,000 phone calls, and more than 14,00,000 form submissions. Some recent projects on which the agency is working are Asha Integrative Wellness, Gabe Construction DBA, Smooth Pics Photography, Marc Griffiths Commercial Real Estate, and many others. Considering customer satisfaction as the main objective, Gross and his team make sure that they deliver their best every single time. Over the period, the agency has converted a lot of new clients to regular customers and a lot of regular customers to loyal clients.
Final Verdict
We all know, if the mission and vision are clear, nothing can stop a business from succeeding. Gross is a man who is motivated enough to be the best. With his endless struggle and constant hard work, he can achieve anything he sets his mind for. People like Gross are the main motivators for youth. It is important to tell youth how important determination and consistency are. Gross is a man of his dreams, and no obstacle can change this fact about him.
SPOTLIGHT: Sweet vinyl by DREAMOUR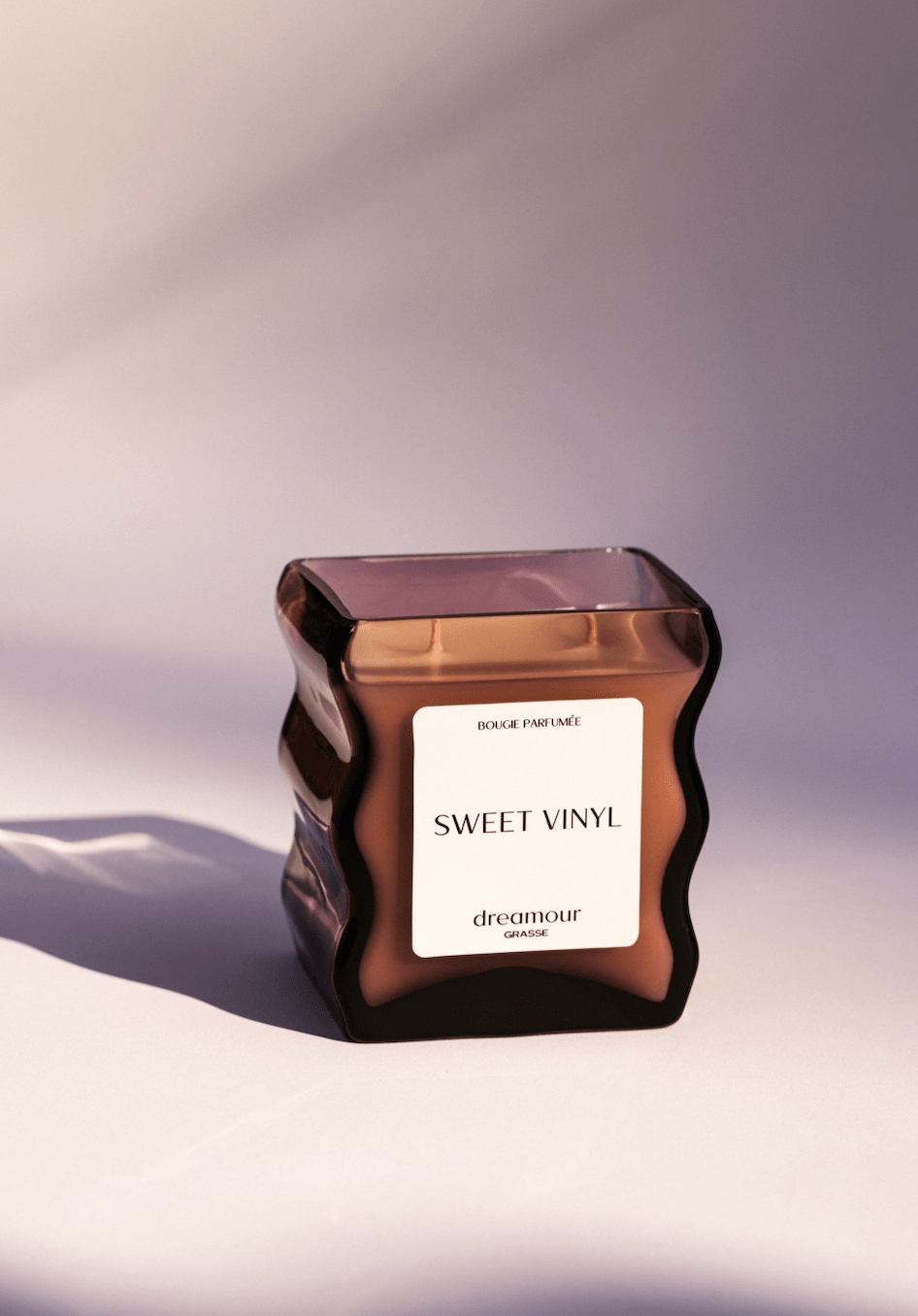 What happens when two immensely talented visionaries come together to create elegance and ingenuity in a sculptural glass fragranced candle? Dreamour. That is the long and short version of how Dreamour was created. Founded by Karissa Rowe and Neal Klotsman in late September 2022, Dreamour was founded with the goal of creating a luxury fragrance brand that operates at the intersection of functional art in the candle market space.
Rowe, a Parsons School of Design graduate, set out to fill the niche of integrating design in the candle marketplace. Unlike most candle vessels that are mass-produced, Dreamour's founders desired to prioritize the artisanal craftsmanship of glass in their production processes of the sculptural glass designs. This resulted in a long timeline of sourcing the globe for talented glass artisans who could transform a sketch into a functional and sophisticated candle vessel. Each and every candle vessel is hand-blown, inherently resulting in a one-of-a-kind product and unique experience for the consumer. These functional fragrant candles also act as a piece of décor due to its sculptural and alluring appearance.
Sweet Vinyl, Dreamour's first candle scent, fills the room with musky & leathery notes combined with earthy notes of vetiver and cypriol, topped with a citrus touch of bergamot and mandarin. The founders worked with master perfumers in Grasse, France, to create a scent that invoked notes of memorable moments, emphasizing high quality ingredients in the fragrances in a soy wax blend. This resulted in candles that consist of clean ingredients, a vegan formula, and is entirely cruelty-free.
It is the personification of the glass blowers' spirit, the heart of Grasse imprisoned in a bottle, and the narrative of two visionaries that sets Dreamour at the top of the candle market pedestal. Dreamour embodies the sophistication and savior-faire French perfumery as a luxury brand, while being a NYC based brand. Dreamour is currently stocked at Patron of the New in New York, along with other major designer luxury known brands. Rowe and Klotsman are currently expanding their production lines and will drop new fragrances and designs in early 2023. Don't expect anything ordinary with Dreamour, as they will continue to bring a unique perspective to the marketplace of home fragrances.
To find out more about Dreamour and their newest releases, you may visit the business's website dreamour.com or follow the company via its Instagram handle @dreamourshop.