Transitioning in the Future with Advantage Media Partners- David Gross the Sign of Motivation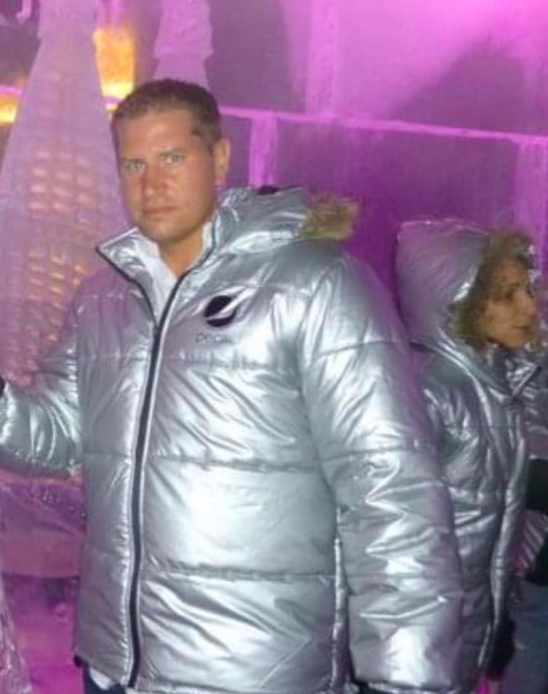 Success is for hard workers and smart thinkers
Over the period, digital marketing has become the initial need of every business. In the past, marketing was about shooting advertisements, endorsing celebrities, publishing pamphlets, and running radio ads. Now, marketing is a lot different. The internet has taken over, and digital marketing is the future of all businesses. This sudden shift from physical to digital marketing made many businesses lose track. Considering this market gap, many businesses tried to bridge it. And one of those people is David Gross.
Seeking and Seizing the Opportunity
We all know, with time, digital platforms are becoming the most used medium of marketing. Every beginning is challenging and tough, and so was the digital marketing world. All businesses that decided to digitize their strategies failed. Looking at this constant failure and backlash, Gross decided to seize the opportunity. When it comes to saving the business, industries invest a lot. Digitizing meant securing the future, and businesses understood it well.
To act as a helping hand for businesses, in 2016, Gross founded a digital marketing agency, namely Advantage Media Partners. He knew other industries and brands required support because they lacked experience. Since Gross had an idea about how the digital world worked, he tried his best and merged his three offices; into one firm; Advantage Media, Internet Solutions, and Global Media Solutions. One platform gave many new executives of sales, marketing, and engineering the exposure they deserved.
A business can become successful if it has a force of determined employees, motivated owners, a strong vision, and a proper mission. With one goal in mind, Gross and his team of over sixty employees worked and hustled hard to earn a name. The digital marketing strategy stayed consistent. Gross made sure he moved with time and stayed up to date. He adapted all the market changes and worked accordingly. This procedure of staying constant with trends made Advantage Media Partner a renowned digital agency.
Current Stage of Agency
This agency came into being with the sole purpose of making and customizing digital marketing strategies for small to medium-sized businesses. With the constant changes in the marketing world, it became difficult for a lot of businesses to cope up. Ever since Gross and his team members have made sure to provide their assistance and guide businesses to the most, they have succeeded. The notable personalities worked hard day and night just to make sure that the business earned a good name. After 2016, Advantage Media Partners hit a 20% sale, which showed the business was on the rise.
Considering the changing dynamics of the market, it is important for agencies to embrace consistency. When businesses choose marketing agencies, they require customized and optimized marketing strategies. Gross knew how the market worked, so he made sure to deliver different and unique strategies to all his clients. With time, the number of satisfied clients increased, and Gross and his team started becoming successful.
Advantage Media Partner designs and chooses the strategies, so the clients get the most organic and relevant traffic on their site. Optimization is the key to success, and so Gross pays proper attention to SEO, social media marketing, web designing, and other departments. Being a smart marketing strategy, Gross knows how important it is for his agency to deliver the best to each and every client. Doing the same but with different and unique strategies is what Gross is a master at. Using his education and being a certified Google partner, Gross makes it easier for businesses to increase visibility through quality content and search engine optimization. His vast knowledge about the field has given Gross a lot of expertise and a great grasp of marketing strategies.
Over the past 11 years, Advantage Media Partner has collaborated with many clients. Collectively experience over 10,000,000 website visits, 3,000,000 phone calls, and more than 14,00,000 form submissions. Some recent projects on which the agency is working are Asha Integrative Wellness, Gabe Construction DBA, Smooth Pics Photography, Marc Griffiths Commercial Real Estate, and many others. Considering customer satisfaction as the main objective, Gross and his team make sure that they deliver their best every single time. Over the period, the agency has converted a lot of new clients to regular customers and a lot of regular customers to loyal clients.
Final Verdict
We all know, if the mission and vision are clear, nothing can stop a business from succeeding. Gross is a man who is motivated enough to be the best. With his endless struggle and constant hard work, he can achieve anything he sets his mind for. People like Gross are the main motivators for youth. It is important to tell youth how important determination and consistency are. Gross is a man of his dreams, and no obstacle can change this fact about him.
Unlocking the Vault: Finding the Best Bonuses from the Most Trusted Casino Providers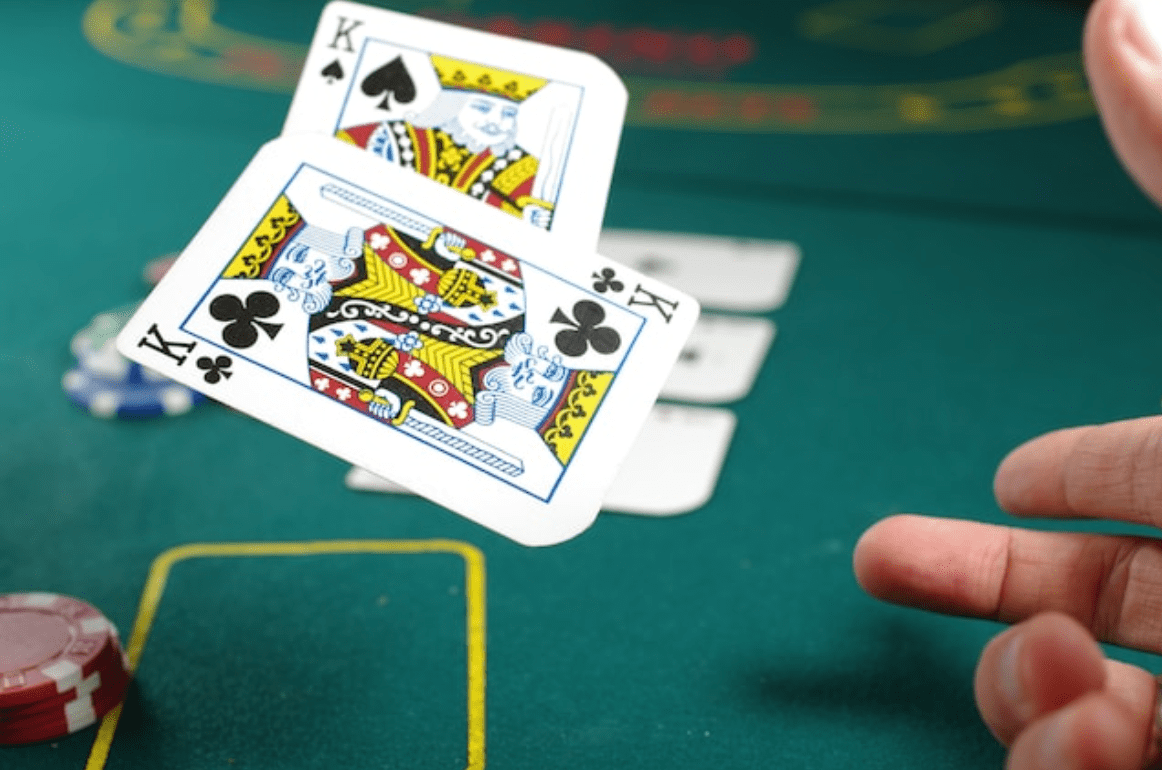 The online gambling world is like a treasure trove, full of riches waiting to be unlocked by savvy players. But with so many casino providers offering enticing bonuses, it can be overwhelming to sift through them all to find the gems. That's where BonusFinder comes in – a swashbuckling crew of experts on a quest to help players unlock the vault of the best bonuses from the most trusted casino providers.
Led by the fearless Riku Vihreäsaari, a professional poker player and gambling expert, BonusFinder sets sail to discover the most reputable casino providers worldwide. With their extensive knowledge of the online gambling industry and years of experience, they know how to separate real treasure from fool's gold.
But finding the best bonuses is only half the battle – BonusFinder is dedicated to helping players make the most of their newfound riches. With their in-depth reviews of each provider, players can learn everything from payment methods to payout times and beyond. And with their expert analysis of each bonus offer, players can be sure they're getting the most bang for their buck.
So, whether you're a seasoned player or a newcomer to online gambling, BonusFinder is the crew you want as you navigate the choppy waters of casino bonuses. With their unwavering commitment to legitimacy and trust, you can be sure that the treasures they help you discover will be worth their weight in gold. Set sail with BonusFinder today and unlock the vault to the best bonuses from the most trusted casino providers.
So, feel free to venture out and try new online casinos with the best bonuses. With BonusFinder, you can feel confident that you are playing with the most trusted providers in the industry. Take advantage of these bonuses and unlock the vault of online gaming possibilities.
Michael Jordan once said, "I can accept failure; everyone fails at something. But I can't accept not trying." Why not give it a try and unlock the vault of online gaming possibilities? With BonusFinder by your side, you can rest assured that you are playing with the best bonuses from the most trusted casino providers. So take a chance, and see what big winnings await you.
Here are four key takeaways from this article that readers can keep in mind:
Take advantage of the bonuses: Online casinos offer various bonuses to attract new players and retain existing ones. By carefully researching and comparing these bonuses, players can maximize their value and get the most out of their online gambling experience.
Look for reputable providers: With so many online casinos out there, it's important to do your due diligence and choose a trustworthy and reliable provider. Look for casinos licensed and regulated by reputable authorities and with a solid reputation for fair play and timely payouts.
Understand the terms and conditions: Before you sign up for a bonus or start playing at an online casino, ensure you understand the applicable terms and conditions. This includes things like wagering requirements, minimum deposits, and maximum payouts. By reading the fine print, you can avoid any unpleasant surprises.
Keep it fun and responsible: Finally, it's important to remember that online gambling should always be a fun pastime, not a way to make money or solve financial problems. Set a budget for yourself and stick to it, and only chase losses or bet what you can afford. With the right mindset and a little luck, online gambling can be a thrilling and rewarding experience.
As the famous gambling proverb goes, "The best bet you can make is on yourself." By following these tips and taking a responsible approach to online gambling, players can unlock the vault of exciting bonuses and trusted providers and enjoy all the thrills and excitement that the world of online casinos has to offer.