5 Steps That Took Abdul Moneeb Ilyas From Rags To Riches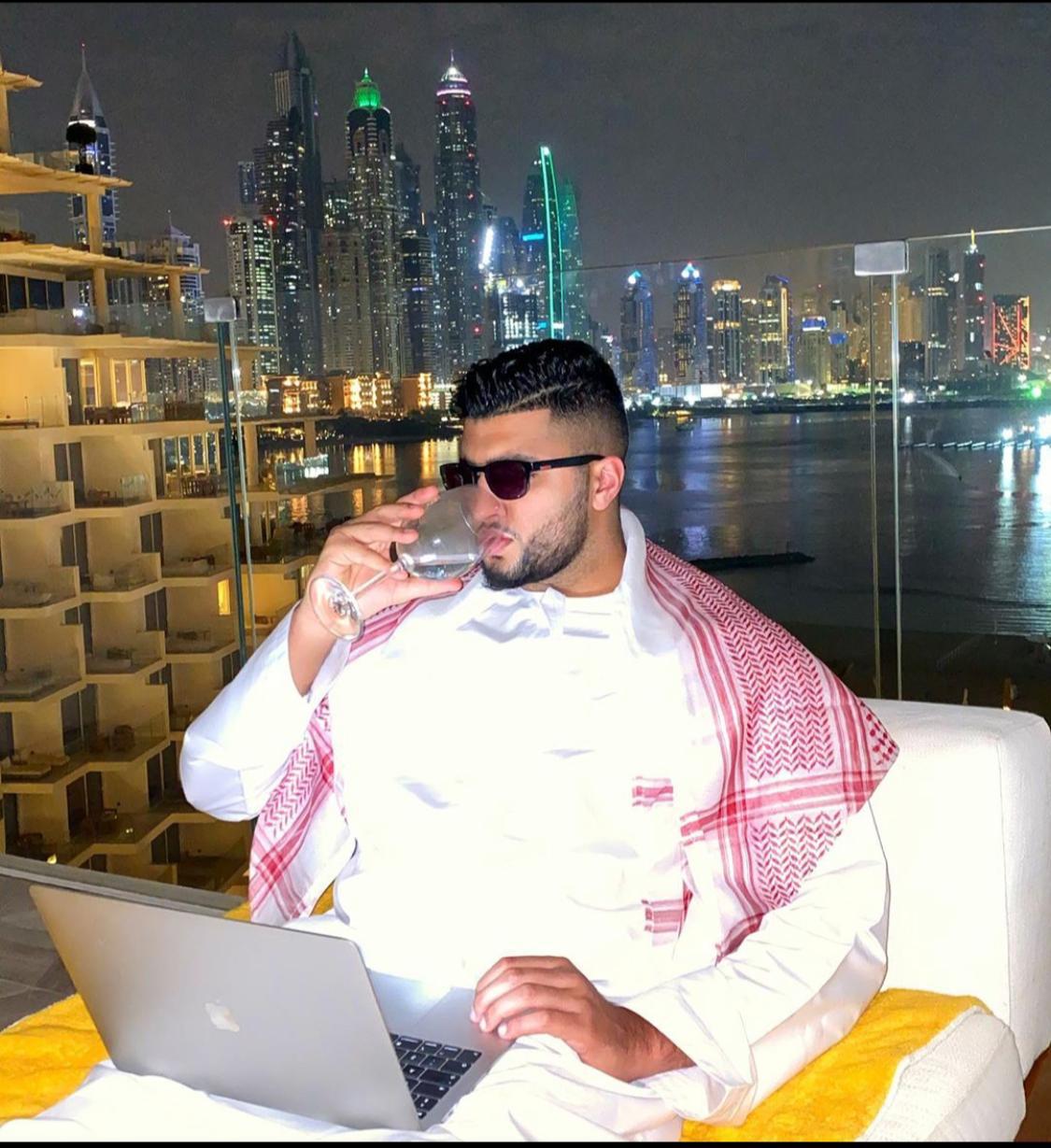 What has made Ilyas an Internet sensation, however, hasn't been his lavish lifestyle (although that's certainly played a part). It has been his desire to educate his audiences on the importance of establishing good habits, learning from valuable resources, and most of all, reading.
He calls this intersection "edu-tainment," giving his audiences just enough lifestyle footage that they feel entertained, without losing the educational aspect of his message.
I had the opportunity to sit down with Ilyas and reflect on his journey. How did this entrepreneur with hundreds of millions of views to his name go from rags to riches?
1.  Take Risks At An Early Age
Ilyas had the hunger to be an entrepreneur ever since he was a young kid. His first step into the world of entrepreneurship was at Fifteen years old, when he began selling FIFA Ultimate Team Coins.
"I seen an opportunity as I was great trader, I used buy players cheap and sell them for a higher price, Then my friends used to want to buy coins from. This gave me the idea to sell on eBay.' he said.
In a sense, this is a metaphor for how Ilyas executes his social media content today. He knows that in order to reach large audiences, he needs to give the people what they want and not give them what he wants.
2. Adopt A Lifestyle-Focused Mindset
Part of becoming successful, he said, is about figuring out the lifestyle you want to live and then working backwards. You have to reverse engineer where it is you want to end up, and what you can do in order to get there.
"I always knew whatever I ended up doing, it needed to involve traveling," he said. "I enjoy meeting new people, interesting people, smart people. I like reading. I wanted a life with a bit of adventure. So I thought hard about what I could do that would allow me to do all of those things. I asked myself what my business would have to look like in order to accomplish those personally satisfying goals. And the personal brand you see today reflects exactly that."
If you want to live your ideal lifestyle, you need to ask yourself what you can do that will manifest that lifestyle in the first place.  From there get excited about that lifestyle and mentality and that passion will overflow into your work and success.
3. Develop A "Daily Brain Budget"
Ilyas, who frequently advocates for digital courses and mentors over a college education, believes there is no excuse for someone to not be reading and learning every single day. From autobiographies to self-help, celebrity stories and beyond, Lopez has built a following off of sharing stories and lessons from every industry that people can learn from.
His theory is that we should all have a "daily brain budget." What he means by this is understanding how much input you need in order to continue a positive growth curve for yourself.
"If you aren't prioritizing and setting aside time for your own development, you're going to fall stagnant," he said. "You have to make the time, and invest that time wisely, no differently than if you were to invest any amount of money in yourself."
4. Test, Optimize, Repeat
He went on to explain that part of entrepreneurship is to always be doing and improving. You have to try things in order to know if they're going to work or not. And, as his grandpa had told him, "Once is luck, twice is skill. I've done it more than once at this point, so now it's a skill."
5. Build A Personal Brand Around What You're Best At
Ilyas has a personal brand recognized by millions around the world. But ask him how he's built that for himself, and he won't say self-promotion. 
"People think it's a show, but these are just the things I like to do. I built a personal brand around who I already am, instead of who I wanted people to see me as, and I think that's where a lot of people go wrong. It has to be authentic, otherwise no one is going to get on board," he said.
He went on to explain that while people can't necessarily succeed by following his same formula, because each person succeeds in different ways, they can learn from the principles he shares and apply them accordingly.
After all, he said, "If I can do it, you can do it."
Cobalt Advisors Complaints Already Starting For Debt Consolidation Loans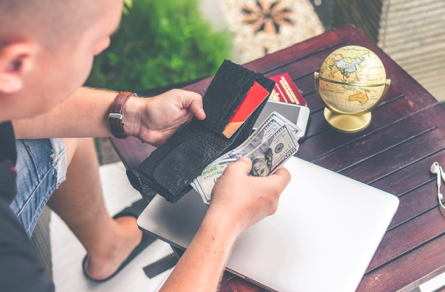 Cobalt Partners: Can You Trust Them?
Cobalt Advisors and Credit 9 have joined Saxton Associates and Hornet Partners in flooding the market with debt consolidation and personal loan offers in the mail. The problem is that the terms and conditions are at the very least confusing, and possibly even suspect. The interest rates are so low that you would have to have near-perfect credit to be approved for one of their offers. Best 2020 Reviews, the personal finance review site, has been following Carina Advisors (also known as Corey Advisors, Pennon Partners, Jayhawk Advisors, Clay Advisors, Colony Associates, and Pine Advisors, etc.).
Consolidation loan occurs when someone decides to pay off several smaller loans with a single larger loan. You are lumping together all your payments into a single large payment. One of the benefits of the larger loan is a lower interest rate than smaller loans.
Moreover, the term on the larger loan is often longer which can lower the amount the person has to pay every month.
Most creditors offer consolidation as an easy solution for debt problems. While a consolidation loan can make it easier to control your debt because you only have a single payment to remember, it doesn't address the main reasons why you got into the debt in the first place.
That being said, a consolidation debt is an efficient way to help you make short work of your debt and significantly improve your financial life. There are many kinds of consolidation loans for creditors to choose from. Make sure you select the right type of consideration loan for your particular financial situation.
Loan Consolidation for Students
Student loan consolidation is popular among students but it is important to have a college degree to qualify. The debtor can take all of their loans from previous years and consolidate them into a single loan. This will lock the interest rate to prevent it from rising over a long period of time. Moreover, student consolidation loans will stretch out over a longer time frame which will reduce the monthly payments, but it won't save you from having to pay the interest.
Since you won't be taking out any more student loans, this type of consolidation loan is a great option. Most people can only consolidate their federal loans, but this will make managing the loan much easier since they have to worry about a single payment every month.
If you want to learn more about the student consolidation loan, get in touch with the US Department of Education's Direct Loan Program. These entities will help you consolidate the loan and lock in a fixed interest rate. You may even seek a payment forgiveness program. The consolidation must be done through the Direct Loan Program to qualify for repayment benefits.
Unsecured Consolidation Loans
Unsecured consolidation loans are unsecured loans that are offered by banks and credit unions. They are also known as signature loans. The interest rates on unsecured loans are lower than the credit card's. Most people take out the loan for a certain period of time.
Despite its advantages, unsecured consolidation loans can offer a low-interest rate, but it may not be that great for many debtors. Moreover, it still doesn't address the main reason why most people got into this problem in the first place: a spending problem.
Without addressing this issue first, you may 'relapse' and rack up more credit card refinancing vs debt consolidation, not to mention the fact that you still owe payments on the consolidation loan. If you decide to go this route, you should stop the use of your credit cards entirely.
You may have received unsecured consolidation loan offers in the mail. But it is searching in more credible sources to see if you can qualify for a better loan. Apply at your credit union ort local bank in addition to the offers in your mail. It is worth reading online reviews of the loan and the creditor offering the consolidation loan.
Home Equity Loan (aka Second Mortgage)
This type of consolidation is a home equity loan or a second mortgage. This gives people the option of borrowing against their property (or their home) and utilize this money to pay off their debts on credit cards that may have been accrued.
Because the loan is secured against the equity in the home, this option provides you with the lowest interest rates but also increases your risk of losing your property if you fail to make the payments on time. At the end of the day, most people end up going back into debt out of force of habit in just a few years' time. Make sure to be weigh the pros and cons of this option before choosing it. 
If you are thinking about home equity loans, make sure to stop using your credit cards completely before you accrue further debt on them. It is worth your time to thoroughly research all the different banks and companies that offer home equity loans. As a general rule of thumb, you may qualify for lower interest rates if you go through your credit union or local bank. 
Is Consolidation Loan Going to Help Me Recover From Debt
While consolidation loan seems like a good option if you think about it, it is important to weigh all your options before signing up for it. As mentioned earlier in the article, most people are spendthrifts and end up back with crippling debt after having just paid their previous loan off. Using a consolidation loan requires discipline and access to a steady source of income.
This is a serious problem that can get even worse for you if you keep resorting to debt consolidation. In most cases, the best solution is to set up a personalized debt payment plan. This will help you identify your spending patterns and the complete breakdown of cash flow. A bird's eye view of your finances will help you turn your finances around and get the best possible results.
If as a last resort, you do decide to go down the consolidation loan route, make sure to do your research into all the creditors near you. Whenever possible, look for ways to minimize the interest on your loan and secure the longest pay off time.  Your goal should be to lower the interest rate to help you quickly pay off the loan without a hitch. 
Finally, there are many budgeting apps that let you take full control of your budget. They provide insights into your spending and let you keep your money situation under control.