Andreas Vezonik: an Entrepreneur, on a Sizzling Streak of Success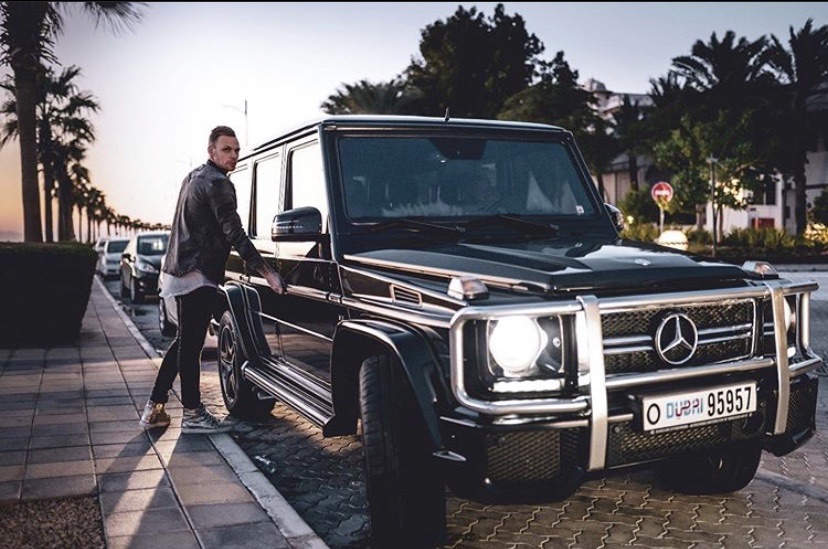 There is no age for an entrepreneur to be made; for, it is a spirit that you can embody whether young or old. Nor is there a time for an entrepreneur to rise; because an entrepreneur doesn't wait for the right time, he/she makes the time right. 
It is not often that we come across individuals who fit the above mould; Andreas Vezonik is surely one such.
All of 23 years of age, Andreas is already the CEO of 2 large multi-national corporations. What makes him inspiring though is not the level of achievement at an age when most of us are just out of college, wet behind the ears and figuring out our first steps in the real world. It is the fact that he has reached this position, on his own making. 
Not born with the proverbial silver spoon, Andreas grew up in the quaint, picturesque town of Klagenfurt in Austria. Little did anyone know that this young boy would start to taste success whilst he was still a teenager at 17. From early on in his life, Andreas displayed the true makings of an entrepreneurial spirit – of dreaming big, exploring the unknown and hustling hard. In the process, he discovered his passion for the financial sector and his flair for network marketing, both of which created a winning skillset that helped him generate 25 million dollars worth of sales. 
Fuelled by his desire for personal growth and not becoming complacent with his early success, he leveraged on all his learnings and created his first company in 2018, VolumeX. True to its name, VolumeX grew to 35 countries, building a strong customer base of 15,000, in a short span of time. With that, Andreas Vezonik had established a presence for himself as one of Europe's next-gen entrepreneurs. 
However, good was not good enough to satiate his entrepreneurial thirst and he soon launched his second company, Transfera. Undoubtedly, Transfera has shaken up the European financial sector with its unique positioning. A one-stop-solution for customers of financial services, Transfera takes away the pain of handling multiple solutions for every service, simplifying the transaction process and thereby pushing up the customer satisfaction index. From offering a single-login for all financial services needs to faster processing, from zero-fees exchanges of cryptocurrency to cheaper money transfer, Transfera is already challenging the stalwarts in the European financial services market. It is indeed living true to its tag line – The Better Way to Pay.
The only constant in life is change. Today we live in a world that's changing faster than ever before. The leaders of tomorrow would be the ones who adapt to changing times, who not only ride the wave but create new ones by changing the way we work, do business and live life. Andreas, is surely one of the new-age entrepreneurs on a mission to touch people's lives through innovative thinking, simplified solutions and maximising benefits. 
Following the customer-first principle ensures these new-age ventures stay ahead of the curve and future-proof in our uncertain economic times. An innovator at heart and a hustler in spirit, Andreas Vezonik is all set to continue his sizzling streak of success and hit the 10million customer base mark by 2022. Sounds crazily ambitious? So it may be, but going by Andreas' track record, it would be a safe one to place your bets on. Watch this space 
The Perfect Investment: RAD Diversified and Income-Producing Farms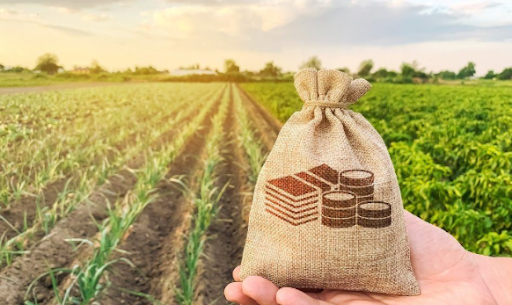 Amidst the global lockdown of 2020, Dutch Mendenhall, founder of RADD America, began looking for an alternative to standard residential real-estate investments. So, he turned his analysis to farms and was blown away by the immense potential he saw. After going public in late 2019, RADD America purchased US farmland and made slices of the real estate available at minimum investments of $10,000.
Income-producing farms vs. other real estate asset classes
According to Mendenhall, an apartment complex in today's US real estate market commands approximately a 4% or 5% cap rate. Farms offer somewhere around a 15% to 20% cap rate.
"When I first began looking at investing in farms, I compared each acre to an apartment or housing unit," Mendenhall recalls. "The variety that income-producing farms provide is what I really love about them as an opportunity. With one season producing wheat and corn the next, you can double tap — you can raise livestock on top of agriculture. Putting money into the farm only pays off in time. Everything from improving soil to increasing irrigation makes a major impact on potential income, and so much of America's farmland has fallen into disrepair during the last 20 years."
When Mendenhall began investing during the early days of the pandemic, sustainable acres of producing farmland sold anywhere from $3,500 to $5,000. Today, he finds that income-producing acres of farmland easily sell for $9,500 to $10,000.
"I've seen farmland values almost double during the last couple of years," Mendenhall says. "Currently, we're in Tennessee, Arkansas, and Idaho, but we are analyzing land all over America. What reports don't show is the difference between a properly maintained acre of farmland and an acre that is in disarray. There's only so much workable farmland on the market today. We've hit the tipping point, and now, there's a scarcity of land for people to buy. If you have the opportunity to purchase amazing agricultural land, you have to pull the trigger quickly."
Income-producing farms as an asset class
Mendenhall is no stranger to investors. Since 2006, he's connected them to deals in short sales, wholesaling, residential properties, and storage units, though he admits that every asset class has caused the same excitement as farmland. "At this point, we can't find enough bargains for our investors," he says. "They take real pride in their investments and keep asking us for more."
RADD America takes a true grassroots approach when connecting its investors to farmland. "The farming world is different from any other in real estate," explains Mendenhall. "We start by having our acquisitions and agricultural teams meet with farmers. When we get ready to brand cattle or plant, all the local farmers come and help. In the same spirit, our teams go out and help the local farmers when it's their turn to brand and plant. To do it right, you have to build a relationship and a connection that's quite different than other types of investing."
RADD America is composed of expert investors and expert farmers. The company offers its investments through fractionalized ownership. In other words, the company purchases one farm and then allows a joint pool of investors to own it together. 
"If you don't have a team that knows how to farm and maximize income, you're not going to get the best possible return for investors," warns Mendenhall. "Thankfully, our team isn't so big for this type of investing that we forget who we are, and we have the economy to scale at a great pace."
The impact of global competition on income-producing farm investments
RADD America closely monitors global trends. In Mendenhall's experience, investors win when they move before the market. However, when they move after the market, they lose.
"When Russian first invaded and sparked its war with Ukraine, for example, we kept a close eye on its global impact," he says. "As one of the largest producers of wheat in the world, we knew that Ukraine — now in the midst of a war — wasn't going to be able to produce wheat at the same scale, so someone else needs to step in and fill the gap. We're constantly monitoring what's happening in the world to stay on top of evolving trends."
In terms of global competition, Mendenhall is frustrated by foreign entities staking ownership of American farmland and agriculture. In this area, China has positioned itself as the number one threat to the sovereignty of the United States.
"When foreign powers have ownership of agricultural land in the US, it puts us all at risk as Americans," remarks Mendenhall. "Over the past few years, we've seen soil quality erode, closures of meatpacking plants, and numerous fires. The likelihood of nuclear war in this age is very small. The quiet war of buying American agriculture and unsettling the American dollar is the threat we face today."
Clearly, RADD America has a lot to pay attention to at home and abroad. "We're monitoring weather patterns and making one-year, three-year, and five-year predictions," Mendenhall explains. "We're also paying close attention to interest rates to see where this shifting economy is headed. The up-and-down cycles are faster than they've ever been. Monitoring the industry is critical. With expert investors and agricultural specialists from RADD America on your team, farmland can be one of your most promising and rewarding investment opportunities."