Andreas Vezonik: an Entrepreneur, on a Sizzling Streak of Success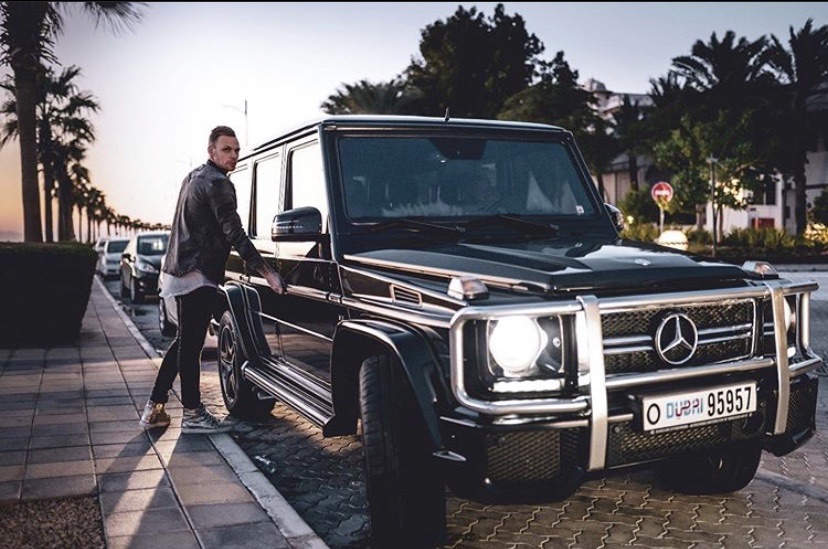 There is no age for an entrepreneur to be made; for, it is a spirit that you can embody whether young or old. Nor is there a time for an entrepreneur to rise; because an entrepreneur doesn't wait for the right time, he/she makes the time right. 
It is not often that we come across individuals who fit the above mould; Andreas Vezonik is surely one such.
All of 23 years of age, Andreas is already the CEO of 2 large multi-national corporations. What makes him inspiring though is not the level of achievement at an age when most of us are just out of college, wet behind the ears and figuring out our first steps in the real world. It is the fact that he has reached this position, on his own making. 
Not born with the proverbial silver spoon, Andreas grew up in the quaint, picturesque town of Klagenfurt in Austria. Little did anyone know that this young boy would start to taste success whilst he was still a teenager at 17. From early on in his life, Andreas displayed the true makings of an entrepreneurial spirit – of dreaming big, exploring the unknown and hustling hard. In the process, he discovered his passion for the financial sector and his flair for network marketing, both of which created a winning skillset that helped him generate 25 million dollars worth of sales. 
Fuelled by his desire for personal growth and not becoming complacent with his early success, he leveraged on all his learnings and created his first company in 2018, VolumeX. True to its name, VolumeX grew to 35 countries, building a strong customer base of 15,000, in a short span of time. With that, Andreas Vezonik had established a presence for himself as one of Europe's next-gen entrepreneurs. 
However, good was not good enough to satiate his entrepreneurial thirst and he soon launched his second company, Transfera. Undoubtedly, Transfera has shaken up the European financial sector with its unique positioning. A one-stop-solution for customers of financial services, Transfera takes away the pain of handling multiple solutions for every service, simplifying the transaction process and thereby pushing up the customer satisfaction index. From offering a single-login for all financial services needs to faster processing, from zero-fees exchanges of cryptocurrency to cheaper money transfer, Transfera is already challenging the stalwarts in the European financial services market. It is indeed living true to its tag line – The Better Way to Pay.
The only constant in life is change. Today we live in a world that's changing faster than ever before. The leaders of tomorrow would be the ones who adapt to changing times, who not only ride the wave but create new ones by changing the way we work, do business and live life. Andreas, is surely one of the new-age entrepreneurs on a mission to touch people's lives through innovative thinking, simplified solutions and maximising benefits. 
Following the customer-first principle ensures these new-age ventures stay ahead of the curve and future-proof in our uncertain economic times. An innovator at heart and a hustler in spirit, Andreas Vezonik is all set to continue his sizzling streak of success and hit the 10million customer base mark by 2022. Sounds crazily ambitious? So it may be, but going by Andreas' track record, it would be a safe one to place your bets on. Watch this space 
This Canadian Entrepreneur Tells Us The Highs and Lows of Running A Successful Hemp Company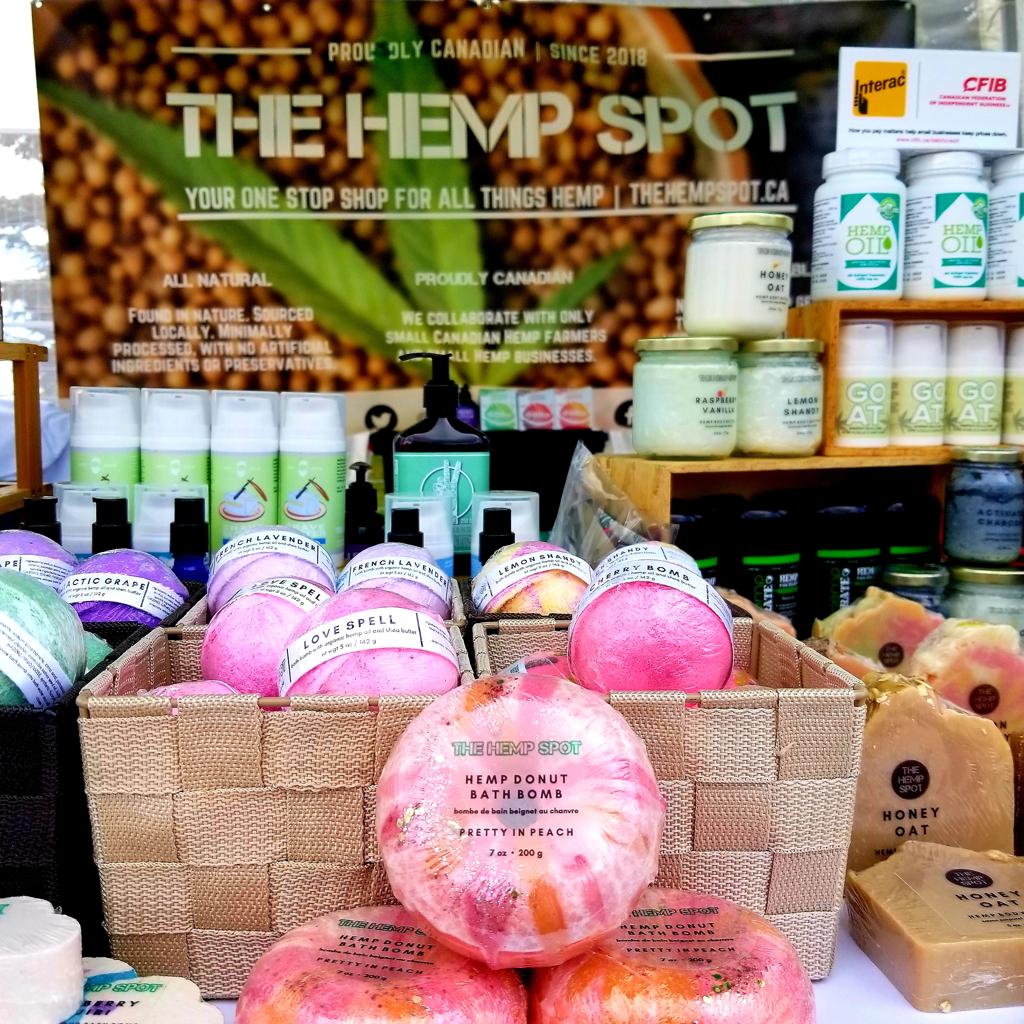 East of Toronto lies a Canadian hemp company called The Hemp Spot which offers over fifty plus products.
CEO and founder, Jacob Moore started the company in 2018. Moore's interest in hemp began when he was looking for a healthier protein product that would help with recovery and pain remedy. Moore has an autoimmune disease called Ankylosing Spondylitis, which can cause some of the small bones in someone's spine (vertebrae) to fuse. This can cause less flexibility and can result in someone having a hunched posture.
His discovery of hemp protein helped with the pain however, he realized there were not a lot of Canadian hemp products readily available. Knowing there might be others who were also suffering from joint pains or who were looking for safer, healthier options to help with recovery, Moore created The Hemp Spot.
"We are your local one-stop-shop for all things Canadian hemp. We have a variety of Canadian hemp products supplied by various Canadian hemp farmers and small Canadian hemp businesses," said Moore.
Even though Moore found a natural product that would help many Canadians, he faced
numerous obstacles to get his business started. Banks gave Moore a hard time because of the misconceptions and stigmas surrounding hemp. Banks deemed hemp as marijuana. Although growing industrial hemp has been legal since 1998.
"When hemp was grouped in with marijuana it was declared an illegal substance. Slowly people began to ignore the benefits for the environment and for themselves. Till this day many people believe hemp is marijuana and has a high amount of THC," said Moore.
To clarify, hemp comes from the same species of plant as cannabis however, it has lower levels of tetrahydrocannabinol (THC) compared to cannabis. The first license to grow industrial hemp for commercial purposes in Canada was issued in May 1998. Unlike its sister plant (cannabis) hemp takes around 90-120 days to grow, compared to four to eight months growth time for cannabis.
Moore continues to have problems advertising his company online because social media platforms such as Facebook bundle hemp with marijuana under their advertising regulations. As of 2019, Facebook has made some adjustments to their advertisement laws, which allows hemp companies in the U.S. to promote their businesses, as long as they're promoting non-ingestible hemp.
"It may say hemp companies can advertise on Facebook/social media but hemp companies (in Canada) like myself are not allowed to promote, even when we try to promote our Hemp Face cloths. I've been flagged for selling illegal substances. I wish we were allowed to advertise however, we're not able to," said Moore.
Similar to advertising companies, Moore had to prove to banks that hemp was not a marijuana product. Nonetheless, Moore's resilient spirit has allowed him to mount a thriving business and also to educate the public.
His company has helped many Canadian hemp farmers. Hemp expels four times more carbon dioxide than trees, and helps reduce greenhouse gases in the air. "We want everyone to experience hemp for all that it is; to utilize it as a food supplement, to clothe ourselves, to help transportation grow, and to help shelter families," said Moore.