Andreas Vezonik: an Entrepreneur, on a Sizzling Streak of Success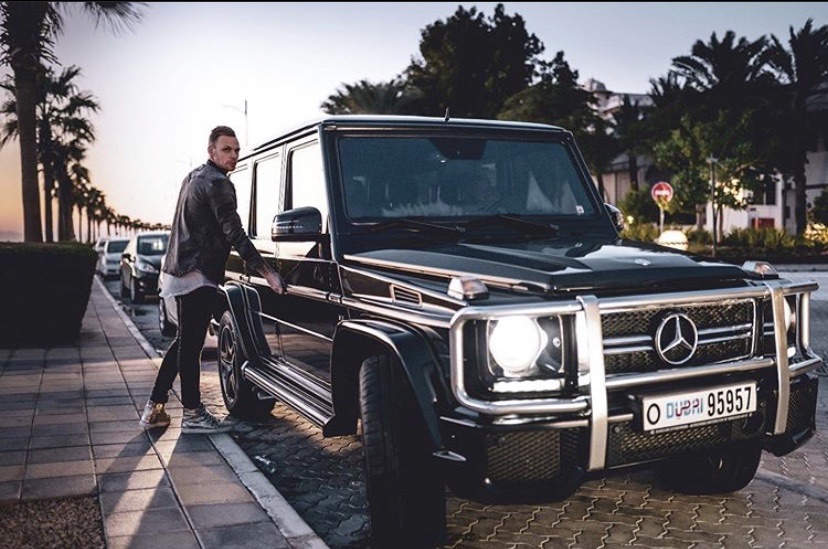 There is no age for an entrepreneur to be made; for, it is a spirit that you can embody whether young or old. Nor is there a time for an entrepreneur to rise; because an entrepreneur doesn't wait for the right time, he/she makes the time right. 
It is not often that we come across individuals who fit the above mould; Andreas Vezonik is surely one such.
All of 23 years of age, Andreas is already the CEO of 2 large multi-national corporations. What makes him inspiring though is not the level of achievement at an age when most of us are just out of college, wet behind the ears and figuring out our first steps in the real world. It is the fact that he has reached this position, on his own making. 
Not born with the proverbial silver spoon, Andreas grew up in the quaint, picturesque town of Klagenfurt in Austria. Little did anyone know that this young boy would start to taste success whilst he was still a teenager at 17. From early on in his life, Andreas displayed the true makings of an entrepreneurial spirit – of dreaming big, exploring the unknown and hustling hard. In the process, he discovered his passion for the financial sector and his flair for network marketing, both of which created a winning skillset that helped him generate 25 million dollars worth of sales. 
Fuelled by his desire for personal growth and not becoming complacent with his early success, he leveraged on all his learnings and created his first company in 2018, VolumeX. True to its name, VolumeX grew to 35 countries, building a strong customer base of 15,000, in a short span of time. With that, Andreas Vezonik had established a presence for himself as one of Europe's next-gen entrepreneurs. 
However, good was not good enough to satiate his entrepreneurial thirst and he soon launched his second company, Transfera. Undoubtedly, Transfera has shaken up the European financial sector with its unique positioning. A one-stop-solution for customers of financial services, Transfera takes away the pain of handling multiple solutions for every service, simplifying the transaction process and thereby pushing up the customer satisfaction index. From offering a single-login for all financial services needs to faster processing, from zero-fees exchanges of cryptocurrency to cheaper money transfer, Transfera is already challenging the stalwarts in the European financial services market. It is indeed living true to its tag line – The Better Way to Pay.
The only constant in life is change. Today we live in a world that's changing faster than ever before. The leaders of tomorrow would be the ones who adapt to changing times, who not only ride the wave but create new ones by changing the way we work, do business and live life. Andreas, is surely one of the new-age entrepreneurs on a mission to touch people's lives through innovative thinking, simplified solutions and maximising benefits. 
Following the customer-first principle ensures these new-age ventures stay ahead of the curve and future-proof in our uncertain economic times. An innovator at heart and a hustler in spirit, Andreas Vezonik is all set to continue his sizzling streak of success and hit the 10million customer base mark by 2022. Sounds crazily ambitious? So it may be, but going by Andreas' track record, it would be a safe one to place your bets on. Watch this space 
Branden Condy Is Here to Leave a Legacy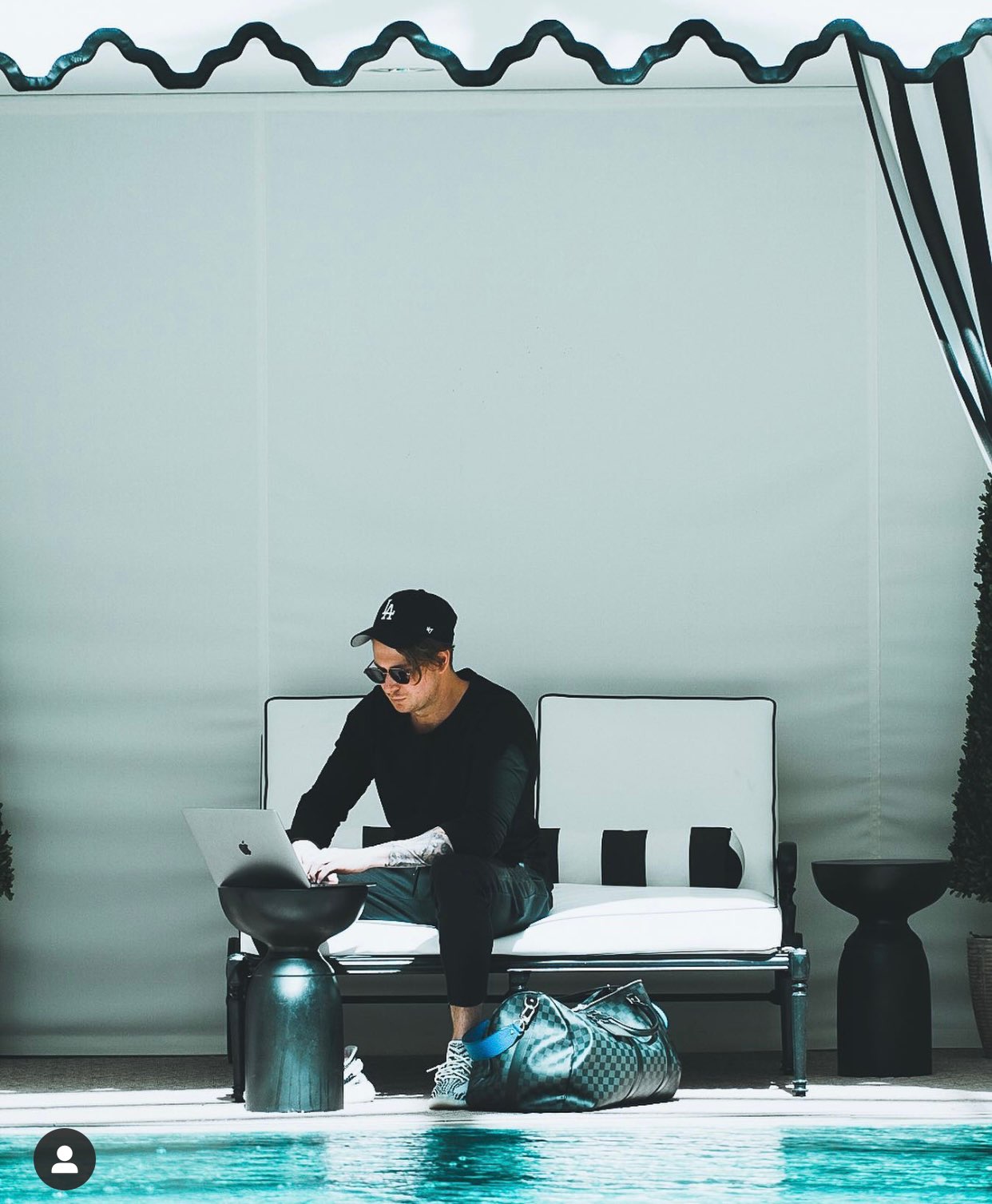 Branden Condy is a true innovator. He has made a fortune from scratch, and his influence keeps growing. Apart from amassing hundreds of thousands of loyal supporters who he is happy to mentor, the entrepreneur wants to leave a legacy that will serve as a powerful inspiration for those who choose to follow in his footsteps.
Condy's story is a classic rags-to-riches saga. He grew up with almost nothing. He did several odd jobs, such as cleaning cars, bartending, and working as a boat boy. "I did what I had to do to make ends meet. I didn't particularly enjoy doing those jobs, but I had to eat," he says. Soon enough, Branden realized that he needed to completely reject the status quo and pave his own way to financial freedom.
He began studying the online space and eventually founded his online store on Amazon. "Amazon Automation was huge for me. It works on a drop-shipping principle, and it allows you to sell thousands of products to billions of people around the globe. Once you gain traction and your store takes off, the sky's the limit. You are literally making money while you sleep, and I can't think of anything better than that," Condy says.
He went from a bartender to an Instagram influencer and a business owner in just 45 days. While his story is surreal, it is definitely something that can realistically be accomplished with the right mindset. This is why Branden wants to leave a legacy of motivation and knowledge to aspiring entrepreneurs who can dramatically transform their lives, much like he did.
"I want to be remembered as someone worthy of respect. And the best way to be respected is to provide value. Life is a two-way street, and if you want people to follow you, you have to give them a good reason to," he shares.
For Condy, everything starts with confidence. He firmly believes that every new entrepreneur, or every person for that matter, needs to believe in themselves first. Then, they need to formulate a strategy that would take them where they need to go. Finally, they have to assemble a skilled team around themselves. "I can't stress this enough: having a team around you is key. I could never grow my business as fast as I am if I didn't have a team of dedicated and motivated people around me," says Branden.
"I'm focused on helping people reach their full potential. I see countless Millennials on Instagram, for example, who complain about the economy. Yes, the economy is unpredictable, but you need to learn the basic principles that will help you withstand any and all changes. I want to motivate people in different areas. Working out and taking care of their health, building a business, developing their own personal style, and helping them feel more confident, this is what I'm trying to leave behind as my legacy," he says.
His tips have been received exceptionally well. He has over 250,000 followers on Instagram alone, and that number keeps growing. People identify with Branden's authenticity. He is someone who has been through the struggle and overcame it. Each piece of content that he shares is focused on spreading this message. If he had to choose one simple message to share with the world, the entrepreneur would go for "bet on yourself," as he wants people to step into their power and realize their potential.
For more news, updates, tips, and motivation from Branden Condy, follow him on Instagram.