5 Things to do in Maryland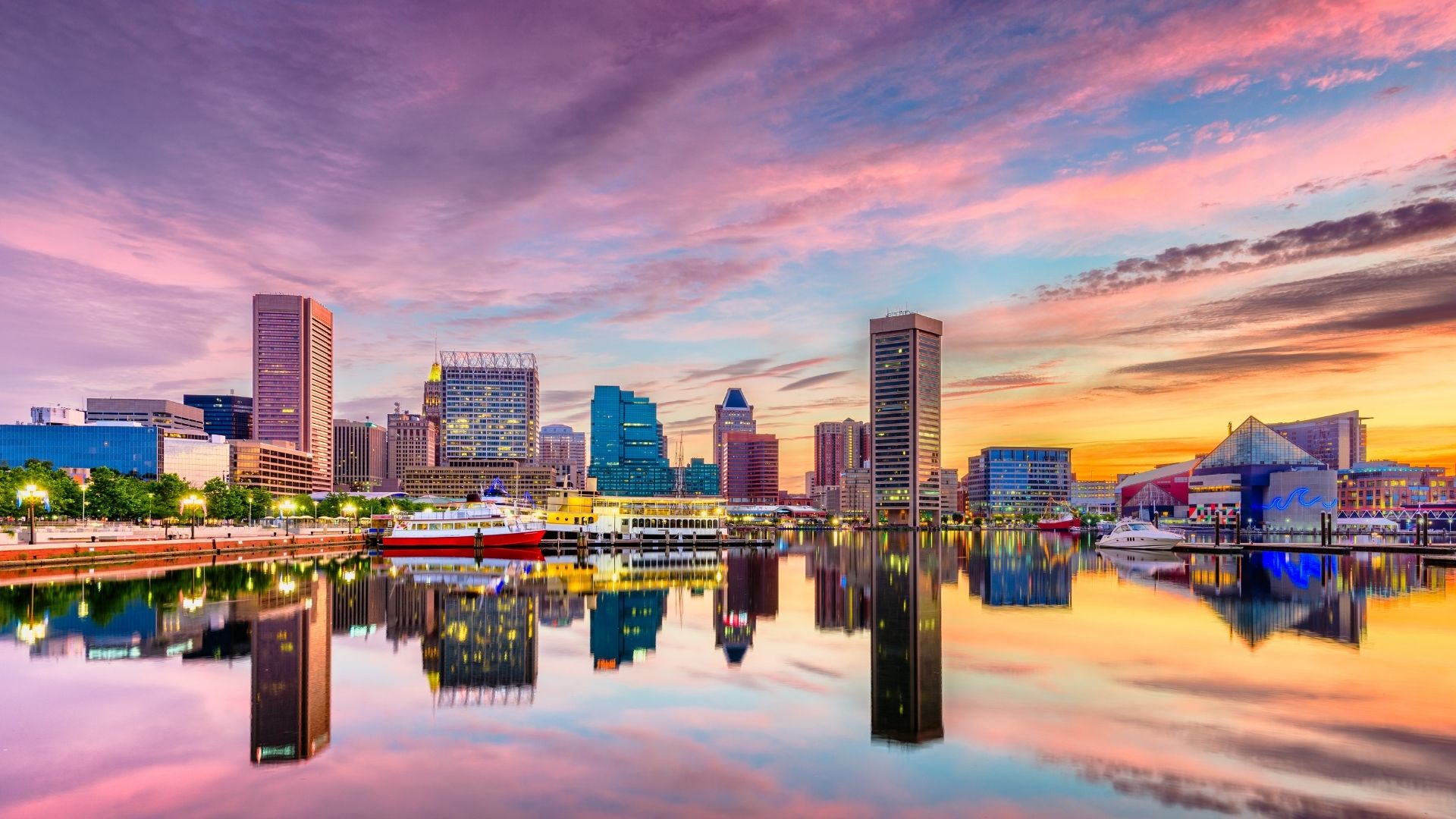 The East Coast of the US has a lot to offer, and although might not be top of the list for everyone, there are so many reasons why you should visit Maryland. Head to Maryland's largest city, Baltimore – explore the harbour, or visit the beach to experience the excitement of the amusements. Immerse yourself in history with the range of museums and monuments that Maryland has to offer. Here are the top 5 things that you can do when visiting Maryland. 
1. Oriole Park at Camden Yards 
If you're a sports fan heading to Maryland, visiting Camden Yards is a must. Home to the Baltimore Orioles, Camden Yards was opened in 1992, it's a retro-style park and it has been from the day it was built! If you're planning on visiting this old-school stadium, you'll be headed right into the heart of Baltimore's inner harbour, with a huge variety of things to see and do, experiencing an Oriole's game means you can experience this quaint park, as well the stunning harbour surroundings. Soon, you'll be able to place moneyline bets online in Maryland, so you can add a whole new level of excitement to your favourite baseball games. 
2. Ocean City Boardwalk 
Baltimore's boardwalk is one of the best in the country, so if you're looking for things to do in Maryland, this should be top of your list! The boardwalk itself dates to 1902, but it is still one of the most exciting places to visit this day. Situated right on the beach, there's an abundance of fun to be had here, and a lot of the time, the activities are free! 
Morning or night, you can guarantee there is always something to see and do. You can head to the amusements, with arcades that are fun for the whole family, or if you're more of a thrill-seeker, ride the rollercoaster or take in the stunning views from the top of the Ferris wheel. If you're hungry, you'll want to try Maryland's famous crab cakes or if you've got a sweet tooth, the saltwater taffy or hot funnel cakes might be more your style. The boardwalk has something for everyone, shops, amusements, and food – not to mention the beach! 
3. Maryland Science centre
A trip to Maryland wouldn't be complete without a trip to the Maryland science centre. Fun for both kids and adults, you can immerse yourselves in all things science. With three levels of exhibits, you can delve into learning more about astrology, palaeontology, physics and how the human body works. One of the most stunning attractions at the science centre is the rooftop observatory that allows you to explore the night sky. The planetarium is also not to be missed – an Imax theatre which features films on all things from space to butterflies. 
4. Fort McHenry 
Fort McHenry is well worth a visit for history experts and novices alike. This fort was built to defend Baltimore Harbour from a British attack in 1814. It has since then been named a 'National Monument and Historic Shrine'. The Fort is open to visitors and is a must-see. When visiting you can choose one of the many tours to ensure you get the most from your time here, you can choose to pay for entry, or just take it all from a walk along the path near the bay. 
The visitor centre itself has artefacts and information, as well as a 10-minute film on the fort's history that is not to be missed. Make sure you walk around the fort before you enter the grounds, and you'll get to see canons that were used in World War 2.  
5. Baltimore National Aquarium 
The National Aquarium is considered one of the best in the Nation – so when planning your trip to Maryland, set aside some time to explore the thousands of animals it has to offer. The aquarium is situated in the Inner Harbour, so is easily accessible. Here, you can explore the depths of the ocean, the rainforest and more! This aquarium has it all – watch the sharks circle, the various species of birds take flight and watch the crocodiles snap. When visiting, you can choose a guided tour or just take your time, soaking up all that this attraction has to offer. 
Shielding Lives and Assets – Fire Watch Protections in America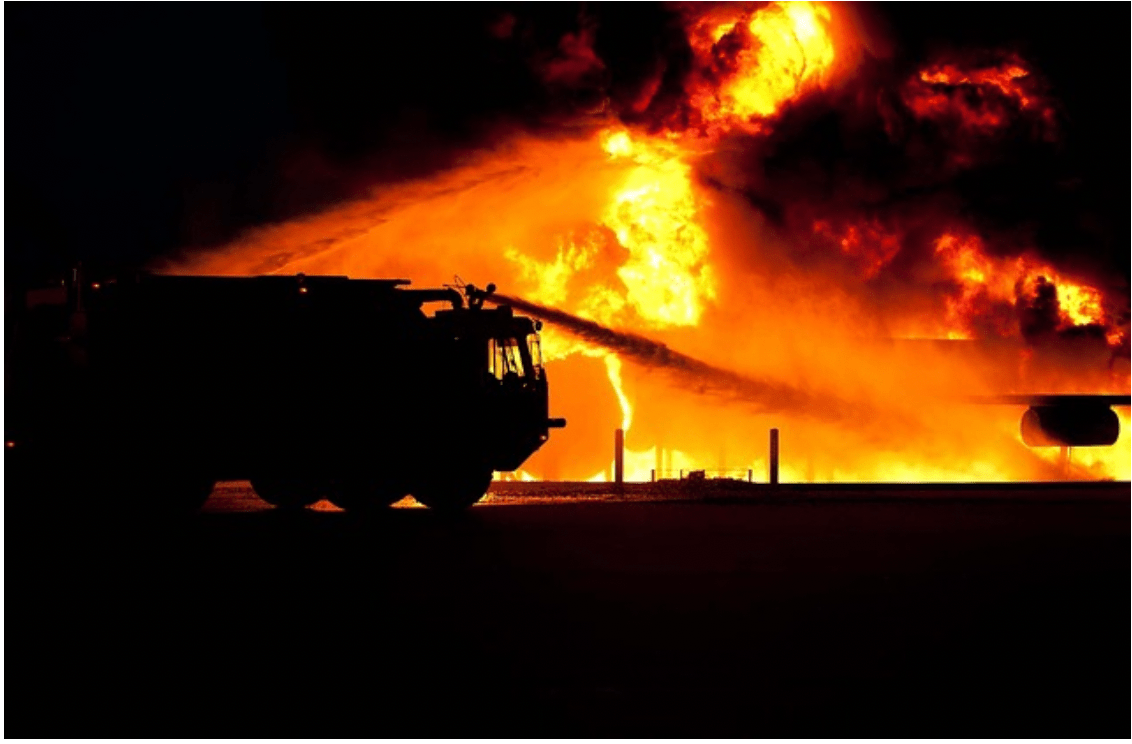 Fire safety is a matter of utmost importance in the United States. Fire watch protection is an invaluable service that can prevent and mitigate fires from escalating, saving lives and assets. Fire watch protection involves a guard actively patrolling a property to detect and prevent potential fire hazards before they become an issue. This article will provide an overview of fire watch protections in America, focusing on the services available, the role of firefighters, and the benefits of fire watch services.
Fire Watch Protections
Fire watch protections are crucial for safeguarding lives and assets in America. The National Fire Protection Association (NFPA) mandates that every commercial building should have a functional fire alarm system, an automatic sprinkler system, and fire extinguishers. However, there are times when these safety measures fail or get damaged due to construction work or maintenance activities. In such cases, temporary fire watch protections become necessary.
Temporary fire watch protections require trained personnel to monitor the building's premises 24/7 until the primary safety systems are fully operational again. This is particularly important for high-rise buildings where the evacuation process takes time and may pose a challenge during emergencies. Moreover, the presence of trained personnel on-site ensures that any potential hazards can be identified early on and dealt with before they escalate.
In conclusion, implementing proper fire watch protections is essential in ensuring the safety of people and property in America. It not only complies with NFPA standards but also provides peace of mind to building owners, managers, employees, and visitors alike knowing that there are efficient emergency response plans in place if an unfortunate situation arises. 
The Need for Fire Watch Services
Fire watch services are becoming increasingly important to protect lives and assets in America. When businesses or buildings are undergoing construction or repairs, the fire sprinkler systems may be temporarily out of order, leaving the building vulnerable to fire damage. Fire watch services provide a temporary solution by employing trained personnel who remain on site to detect and prevent fires.
In addition to construction sites, fire watch services are also necessary for buildings that have experienced power outages or other malfunctions that could disable their fire safety systems. Fires can occur at any time and without warning, so it is vital to have someone on hand who can quickly respond and alert authorities if necessary.
Overall, investing in fire watch services is a small price to pay compared to the potential cost of property damage or loss of life caused by a preventable fire. With proper planning and implementation of these preventative measures, businesses and individuals can rest easy knowing they are doing everything possible to keep themselves and others safe from harm. 
Safety Regulations & Standards
Fire watch is a critical fire protection service that ensures the safety of lives and assets in America. One of the primary reasons why fire watch services are essential is because they help detect fire hazards before they cause significant damage. During a fire watch, trained personnel patrol designated areas to identify potential risks and address them promptly. This process involves inspecting electrical equipment, flammable materials, and other potential sources of ignition.
To ensure adequate protection for lives and property during a fire watch operation, it's essential to adhere to specific safety regulations and standards. These regulations provide guidelines on how to conduct fire watches effectively while minimizing risks associated with firefighting activities. For instance, OSHA (Occupational Safety and Health Administration) has established standard 1910.157 that outlines requirements for portable firefighting equipment accessibility in workplaces.
In conclusion, adhering to safety regulations and standards during a fire watch operation can significantly enhance the efficiency of firefighting efforts while reducing the risk of injury or loss of life. It's crucial to work with certified professionals who understand these guidelines so that you can be confident in their ability to protect your assets effectively. 
Potential Challenges & Solutions
One of the major challenges faced by fire watch protection companies in America is the high demand for their services during peak seasons. During these periods, there is often a shortage of skilled professionals to carry out necessary tasks like monitoring alarm systems, patrolling buildings, and maintaining firefighting equipment. This often results in delays and gaps in coverage which can be detrimental to businesses and property owners. To mitigate this challenge, fire watch protection companies can invest in training programs for their staff or partner with recruitment firms to ensure they have access to a pool of qualified personnel.
Another potential challenge for fire watch protection firms is the issue of compliance with regulations set by local and federal authorities. These regulations often require that certain standards are met regarding equipment maintenance, emergency response plans, and employee training. Failure to comply with these regulations could lead to fines or legal repercussions that could harm the reputation and financial stability of the company. To overcome this challenge, fire watch protection firms need to stay up-to-date on changes in regulations through continuous education and collaboration with industry associations such as The National Fire Protection Association (NFPA). Additionally, they should invest resources into ensuring that their policies and procedures align with regulatory requirements.