5 Things to do in Maryland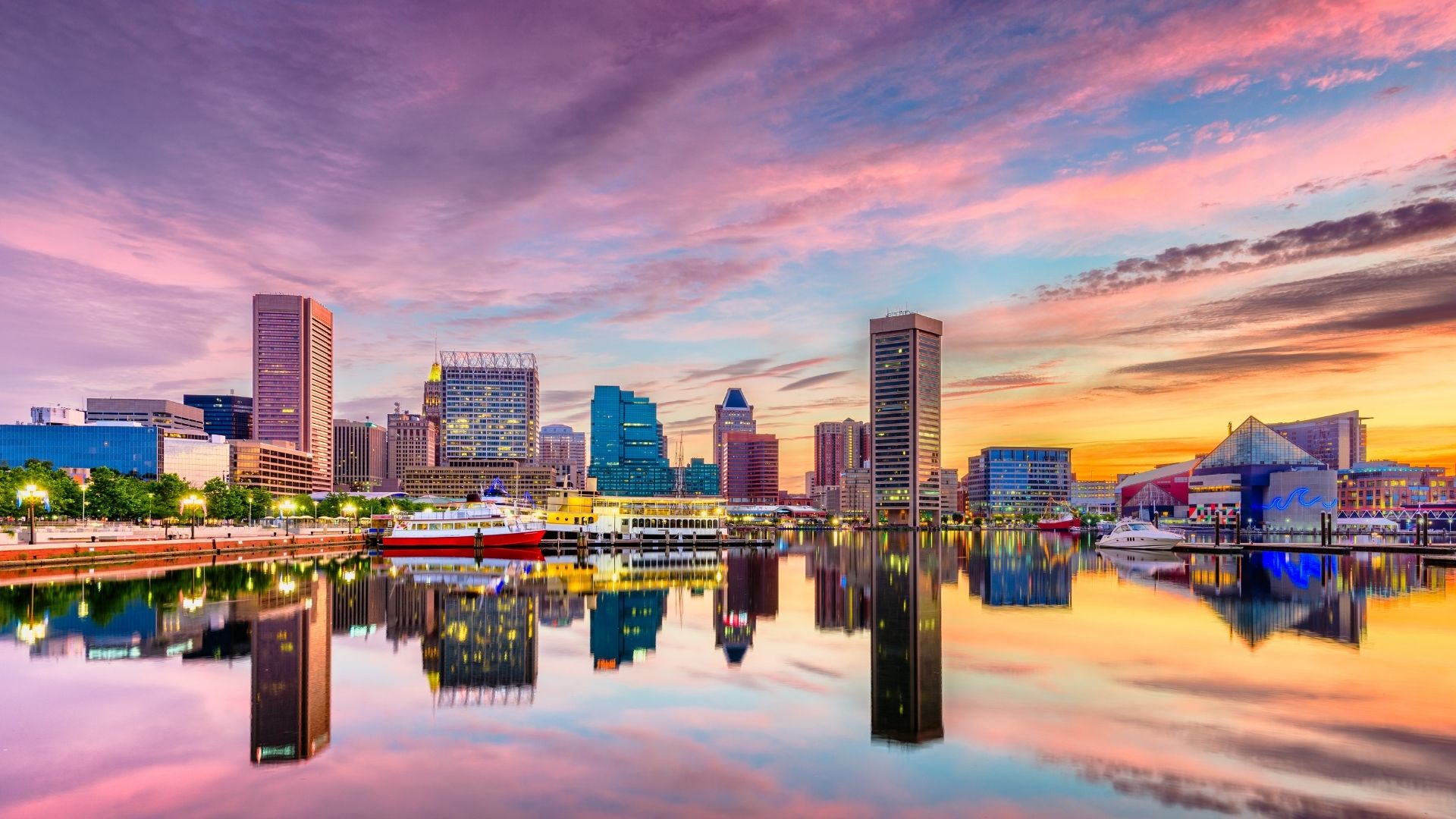 The East Coast of the US has a lot to offer, and although might not be top of the list for everyone, there are so many reasons why you should visit Maryland. Head to Maryland's largest city, Baltimore – explore the harbour, or visit the beach to experience the excitement of the amusements. Immerse yourself in history with the range of museums and monuments that Maryland has to offer. Here are the top 5 things that you can do when visiting Maryland. 
1. Oriole Park at Camden Yards 
If you're a sports fan heading to Maryland, visiting Camden Yards is a must. Home to the Baltimore Orioles, Camden Yards was opened in 1992, it's a retro-style park and it has been from the day it was built! If you're planning on visiting this old-school stadium, you'll be headed right into the heart of Baltimore's inner harbour, with a huge variety of things to see and do, experiencing an Oriole's game means you can experience this quaint park, as well the stunning harbour surroundings. Soon, you'll be able to place moneyline bets online in Maryland, so you can add a whole new level of excitement to your favourite baseball games. 
2. Ocean City Boardwalk 
Baltimore's boardwalk is one of the best in the country, so if you're looking for things to do in Maryland, this should be top of your list! The boardwalk itself dates to 1902, but it is still one of the most exciting places to visit this day. Situated right on the beach, there's an abundance of fun to be had here, and a lot of the time, the activities are free! 
Morning or night, you can guarantee there is always something to see and do. You can head to the amusements, with arcades that are fun for the whole family, or if you're more of a thrill-seeker, ride the rollercoaster or take in the stunning views from the top of the Ferris wheel. If you're hungry, you'll want to try Maryland's famous crab cakes or if you've got a sweet tooth, the saltwater taffy or hot funnel cakes might be more your style. The boardwalk has something for everyone, shops, amusements, and food – not to mention the beach! 
3. Maryland Science centre
A trip to Maryland wouldn't be complete without a trip to the Maryland science centre. Fun for both kids and adults, you can immerse yourselves in all things science. With three levels of exhibits, you can delve into learning more about astrology, palaeontology, physics and how the human body works. One of the most stunning attractions at the science centre is the rooftop observatory that allows you to explore the night sky. The planetarium is also not to be missed – an Imax theatre which features films on all things from space to butterflies. 
4. Fort McHenry 
Fort McHenry is well worth a visit for history experts and novices alike. This fort was built to defend Baltimore Harbour from a British attack in 1814. It has since then been named a 'National Monument and Historic Shrine'. The Fort is open to visitors and is a must-see. When visiting you can choose one of the many tours to ensure you get the most from your time here, you can choose to pay for entry, or just take it all from a walk along the path near the bay. 
The visitor centre itself has artefacts and information, as well as a 10-minute film on the fort's history that is not to be missed. Make sure you walk around the fort before you enter the grounds, and you'll get to see canons that were used in World War 2.  
5. Baltimore National Aquarium 
The National Aquarium is considered one of the best in the Nation – so when planning your trip to Maryland, set aside some time to explore the thousands of animals it has to offer. The aquarium is situated in the Inner Harbour, so is easily accessible. Here, you can explore the depths of the ocean, the rainforest and more! This aquarium has it all – watch the sharks circle, the various species of birds take flight and watch the crocodiles snap. When visiting, you can choose a guided tour or just take your time, soaking up all that this attraction has to offer. 
Reckless Driving in the State of Virginia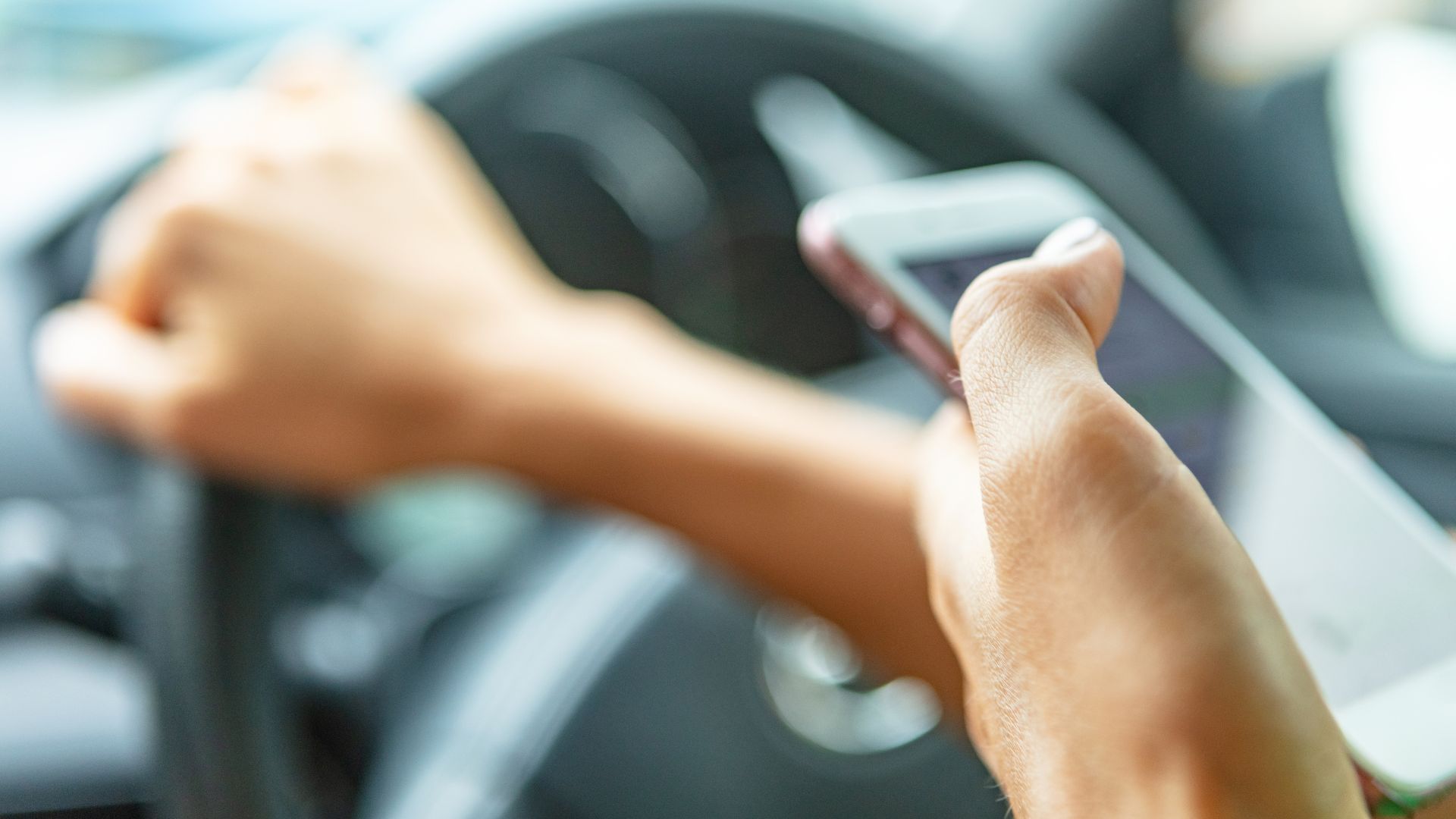 The state of Virginia is strict in its enforcement of laws against reckless driving. According to section 46.2-852 of the Virginia Code, reckless driving is listed as a criminal offense. In addition, the Virginia Code categorizes all driving that endangers the life and property of others as reckless.
Several behaviors that motorists exhibit while behind the wheels can qualify as reckless driving in Virginia. "Reckless driving causes nearly a third of all deaths involving major car accidents, which are more than 13,000 each year," explains attorney Karin Riley Porter. As a result, you can be charged by an officer and can be found guilty or not guilty by a judge.
Types of Reckless Driving
Reckless driving is in different forms and includes:
1. Driving a vehicle with a mechanical fault
Va. Code § 46.2-853 considers driving a vehicle with faulty brakes as a reckless driving offense. Therefore, if a driver cannot maintain proper vehicle control, the driver will be held liable for reckless driving. However, if a driver could prove that they didn't have prior knowledge that the vehicle was faulty, it would be possible to avoid conviction.
2. Not giving out the right signals when required
Not giving out a signal while driving on Virginia road is an offense under section 46.2-860 of the Virginia Code. Motorists are required to start signaling 50 feet away from the place they would be turning where the speed limit is not above 35 mph. In situations where the speed limit is above 35 mph, drivers are required to signal 100 feet away from where they would take a turn.
3. Driving alongside another vehicle on a single lane road
In Virginia, driving two vehicles abreast on a one-lane road is considered a reckless driving offense. This rule, however, only applies to vehicles and has no implications on motorcycles and bikes. If found liable, the offender will face charges.
4. Overspeeding
Different Virginia roads are subject to variable speed limits. A driver can face charges for reckless driving if they exceed the speed limit specified by law on each road network. According to the Va. Code §46.2-862, a driver can face convictions for reckless driving if they exceed the specified speed limit by 20 mph or drive above 80 mph.
5. Driving with an impaired view
Some drivers overload their cars or carry passengers who prevent them from seeing all sides of the road. Overloading is most common in trucks. If the passenger's sitting position in any way obstructs the driver's view, then the driver can be charged for reckless driving.
6. Racing on Public Property
Section 46.2-865 of the Virginia Code considers car racing on any property that is open to the members of the public without authorization as reckless driving. If found guilty, the state can withdraw the license of the driver for up to six months.
Penalties for Reckless Driving in Virginia
A reckless driving conviction may attract different penalties to the offender, some of which may include:
A suspension of the driver's license for six months or more
Up to one-year jail term
Fine amounting to $2,500
Increase in auto insurance
Ineligibility for car rentals
Possibility of permanent seizure of vehicle if found guilty of unauthorized car racing
Conclusion
Reckless driving is a severe offense in Virginia. If you are charged with the crime and convicted, it can stay in your driving records for up to 11 years. However, with the help of an experienced Virginia traffic attorney, you can get a lesser charge for the offense.