5 Travel Preparation Tips for the Post-COVID-19 Era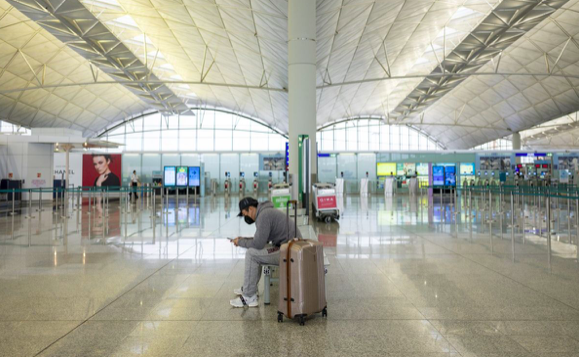 The world is waiting for the COVID-19 pandemic to come to an end so that we can all return to our lives as we used to know it, particularly to visit fascinating and exotic locations.
A lot of people are also waiting for the world to heal so that they can relocate in search of greener pastures.
Whatever your reason for travelling, here are 5 really great travel preparation tips to make your travel as hassle-free as possible.
Do your Research
Research makes things easy when it comes to travelling and, like any committed traveller knows, it is never too soon to begin planning your next trip. In fact, the earlier, the better. That way, should you face any unexpected challenges, you have plenty of time to fix them.
First and foremost, that means ensuring your passport is valid, current and you have everything you need to reach the country you want to visit.
Once you are confident your passport is valid, it's time to research the city you want to visit. Some of the questions you may include:
·         What is the exchange rate in the country you visit?
·         Are there any relevant traditions you need to know about?
·         Are there some must-see places to visit?
·         How is the health situation currently?
These and even other questions will need to be asked, and luckily, almost all the answers you need can be found on various online resources. For example, Ausmove has tons of information that can help plan your Australia move.
Make a List and Double-check it
We recommend that you take it a step further: make a checklist of important travels essentials and review it three times.
The last thing you want is to arrive at the airport, only to find that your passport has been forgotten.
Your list should entail all the essential things you need on your journey, including all the relevant paperwork that will save you hassle. In fact, even the swimwear you will use when relaxing on the beach should be in your checklist.
Not only does a list make sure you pack everything you certainly do need, but it will also keep you from bringing items you won't need.
Above all, if the weather is scorching hot every day, there is no point in packing three thick jackets. So, when the big day arrives, check your list and be sure you're 100% positive you've got everything you need to make your trip a massive success.
Boost your Immune System
You should speak to a doctor if you have any medical issues before embarking on any trip.
Arranging medical and dental check-ups, if you are going to be gone for a long time, might be a smart idea. Vaccinations should also be reviewed and organised as necessary. If you need an appointment on short notice, consider a house call doctor. They tend to have fewer patients and better schedule flexibility, and lets you utilize the time that would have otherwise been spent in reception at the doctor's office.
Bear in mind that vaccine courses will take up to a month and you need to prepare for a minimum of a month before you head out.
Anti-malarial treatment should also be obtained from your doctor or a valid medicine source. However, your doctor is the right one to counsel you on buying malaria pills, as well as any medications for any other medical problems you might have.
Also, don't forget to also carry along a stack of sanitised hand gloves and face masks to stay safe from any corona virus residue.
Check the Weather
The weather is the single factor most likely to have a positive or adverse impact on your journey and one of the factors that many people take for granted most.
Even if It is going to be warm in Australia during your visit, it will not hurt to verify the weather situation before leaving so that you don't get caught in a bad weather situation. Also, your packing plan should be driven by a weather forecast or else failure to check the weather could well result in tiring and disappointing travel.
Invest in Travel insurance
Last but not least, obtaining travel insurance will form a crucial part of your preparations. Accidents do occur despite our best efforts.
It is life. However, if you fly halfway around the world only to discover that your belongings have been shipped elsewhere, incidents such as these can easily turn into disasters.
It is at these moments that you will be glad you have acquired travel insurance.
It is no exaggeration to say that the difference between a nice, unforgettable trip and a full-blown tragedy may be the travel insurance.
The bulk of travel insurance plans cover such issues as delayed or cancelled flights, stolen, lost or damaged baggage or personal items, and medical expenses.
This is especially important, as not all countries have mutual health-care arrangements with Australia, and travel insurance typically covers more than just your medical care.
Accordingly, travel insurance will give you the peace of mind to enjoy your vacation, secure in the knowledge that in case of an emergency you are certainly protected.
Bringing clean water – Christopher Kenny's Preservation Earth Project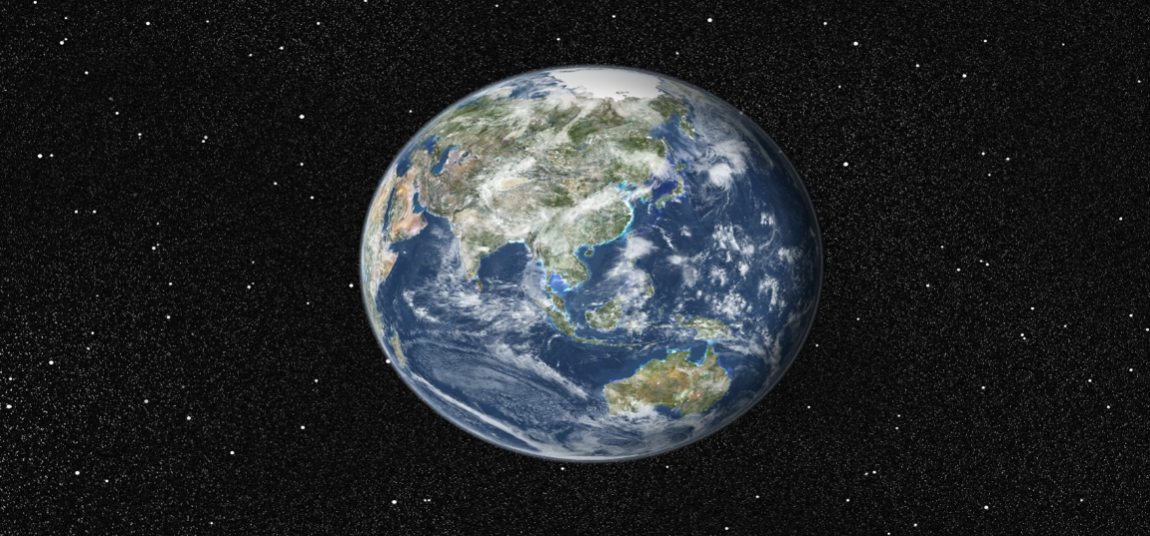 Science plainly shows that a human can survive three weeks without food, yet most individuals cannot survive three to four days without water! Dehydration sets in, and the person will go into shock and become vegetative even if they continue to breathe. In other words, water is an essential requirement. A living thing cannot thrive without it. Nonetheless, it is a horrifying truth that billions of people worldwide lack access to safe drinking water. 
In developed countries, when everything from technology to luxury is available, receiving clean water at home is as 'natural' as breathing fresh air. Most individuals in advanced nations may not pay much attention to it, but this is not the case for the rest of the globe. Many countries continue to lack access to clean water sources or water appropriate for human use. Safe drinking water, sanitation, and hygiene at home should not be limited to the wealthy or those who live in cities. These are some of the most fundamental human health requirements, and all countries must ensure everyone has access to them.
The Preservation Earth Project (PEP) made its way to Tsaile, New Mexico. Over time, uranium mining, fracking, and pesticide abuse damaged the water supply, resulting in a high occurrence of numerous illnesses. Approximately 35% of the Navajo people do not have access to flowing water, and some must go to a remote location to fill barrels with water from a polluted local spring. 
There is no doubt that climate change is boosting storm strength. Recent natural catastrophes have heightened the need for groups to step up and give support, answers, and relief to individuals affected by such natural disasters. The Preservation Earth Project is a non-profit organization that provides support, education, and solutions to help society transition from fossil fuels to renewable energy.
A look back at Christoper Kenny's life
Chris Kenny was born in Summit, New Jersey, on May 4, 1961. He was one of twelve children. In 1980, he received a B.A. in economics and finance from Warren Wilson College in Swannanoa, North Carolina. He also attended New York University, earning a commercial real estate management degree from the Schack Institute. Since 2018, he has served as the head of Strategy and E-trading at Hartfield, Titus, and Donnelly. Kenny started his career in the U.S. In 1985. He worked as a Treasury Bond Broker. He formerly worked at Bonds.com as the director of fixed income sales and technological development. His academic background is in business and finance. Chris is passionate about developing and promoting renewable energy, mainly when it is used to assist people in need. The potential to aid those in urgent demand as a result of a human-caused environmental or natural disaster is not just a philanthropic act but also a once-in-a-lifetime educational opportunity.
He used solar power on mobile platforms as a backup power source for emergencies, water purification, and water pumping.
His academic credentials are in business and finance. Chris is passionate about developing and promoting renewable energy, mainly when it is used to assist people in need. The potential to aid those in urgent need as a result of a human-caused environmental or natural disaster is not just a philanthropic act but also a once-in-a-lifetime educational opportunity. He has over 38 years of experience in finance as a salesperson, broker, trader, and investor.
Making clean water available to everyone
In 2012, Kenny founded The Preservation Earth Project, a 501(c)(3) non-profit organization. It provides assistance, education, and alternative energy solutions to help society shift to renewable energy. It was involved and aided Haiti several times after the 2010 earthquake, providing portable solar electricity for water purification and medical facilities. In 2020, the business devised a solution for the Navajos' contaminated water source. They collaborated with engineers and local officials to build, produce, and install a solar-powered water filtration system for the Navajo people of Tsaile, New Mexico. Other activities have included providing portable solar power to the "Cajun Navy" for rescue and clean-up in areas devastated by the 2015-2021 hurricane season in Louisiana. 
The project designed, delivered, and installed a solar-powered filtration system that will provide clean drinking water to the local Navajo community 365 days a year for many years to come. Several more initiatives are in the works to provide safe drinking water to Native American communities on the Navajo Reservation.
President's letters of gratitude
President Jimmy Carter sent Chris two heartfelt letters encouraging him to continue his charitable work. He suggested calling Habitat for Humanity and asking if they were interested in collaborating on a few projects. He and Kenny both helped out at the charity.