5 Travel Preparation Tips for the Post-COVID-19 Era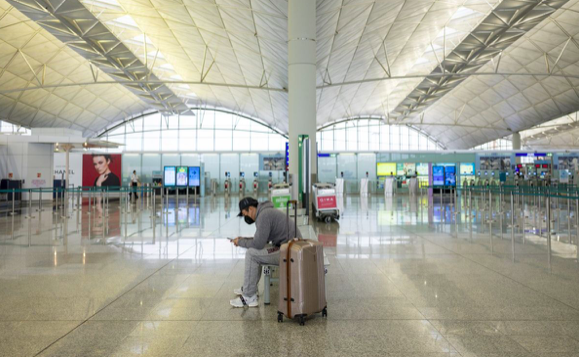 The world is waiting for the COVID-19 pandemic to come to an end so that we can all return to our lives as we used to know it, particularly to visit fascinating and exotic locations.
A lot of people are also waiting for the world to heal so that they can relocate in search of greener pastures.
Whatever your reason for travelling, here are 5 really great travel preparation tips to make your travel as hassle-free as possible.
Do your Research
Research makes things easy when it comes to travelling and, like any committed traveller knows, it is never too soon to begin planning your next trip. In fact, the earlier, the better. That way, should you face any unexpected challenges, you have plenty of time to fix them.
First and foremost, that means ensuring your passport is valid, current and you have everything you need to reach the country you want to visit.
Once you are confident your passport is valid, it's time to research the city you want to visit. Some of the questions you may include:
·         What is the exchange rate in the country you visit?
·         Are there any relevant traditions you need to know about?
·         Are there some must-see places to visit?
·         How is the health situation currently?
These and even other questions will need to be asked, and luckily, almost all the answers you need can be found on various online resources. For example, Ausmove has tons of information that can help plan your Australia move.
Make a List and Double-check it
We recommend that you take it a step further: make a checklist of important travels essentials and review it three times.
The last thing you want is to arrive at the airport, only to find that your passport has been forgotten.
Your list should entail all the essential things you need on your journey, including all the relevant paperwork that will save you hassle. In fact, even the swimwear you will use when relaxing on the beach should be in your checklist.
Not only does a list make sure you pack everything you certainly do need, but it will also keep you from bringing items you won't need.
Above all, if the weather is scorching hot every day, there is no point in packing three thick jackets. So, when the big day arrives, check your list and be sure you're 100% positive you've got everything you need to make your trip a massive success.
Boost your Immune System
You should speak to a doctor if you have any medical issues before embarking on any trip.
Arranging medical and dental check-ups, if you are going to be gone for a long time, might be a smart idea. Vaccinations should also be reviewed and organised as necessary.
Bear in mind that vaccine courses will take up to a month and you need to prepare for a minimum of a month before you head out.
Anti-malarial treatment should also be obtained from your doctor or a valid medicine source. However, your doctor is the right one to counsel you on buying malaria pills, as well as any medications for any other medical problems you might have.
Also, don't forget to also carry along a stack of sanitised hand gloves and face masks to stay safe from any corona virus residue.
Check the Weather
The weather is the single factor most likely to have a positive or adverse impact on your journey and one of the factors that many people take for granted most.
Even if It is going to be warm in Australia during your visit, it will not hurt to verify the weather situation before leaving so that you don't get caught in a bad weather situation. Also, your packing plan should be driven by a weather forecast or else failure to check the weather could well result in tiring and disappointing travel.
Invest in Travel insurance
Last but not least, obtaining travel insurance will form a crucial part of your preparations. Accidents do occur despite our best efforts.
It is life. However, if you fly halfway around the world only to discover that your belongings have been shipped elsewhere, incidents such as these can easily turn into disasters.
It is at these moments that you will be glad you have acquired travel insurance.
It is no exaggeration to say that the difference between a nice, unforgettable trip and a full-blown tragedy may be the travel insurance.
The bulk of travel insurance plans cover such issues as delayed or cancelled flights, stolen, lost or damaged baggage or personal items, and medical expenses.
This is especially important, as not all countries have mutual health-care arrangements with Australia, and travel insurance typically covers more than just your medical care.
Accordingly, travel insurance will give you the peace of mind to enjoy your vacation, secure in the knowledge that in case of an emergency you are certainly protected.
Raw Juicery is Providing Freshly Pressed Organic Juice to your Doorstep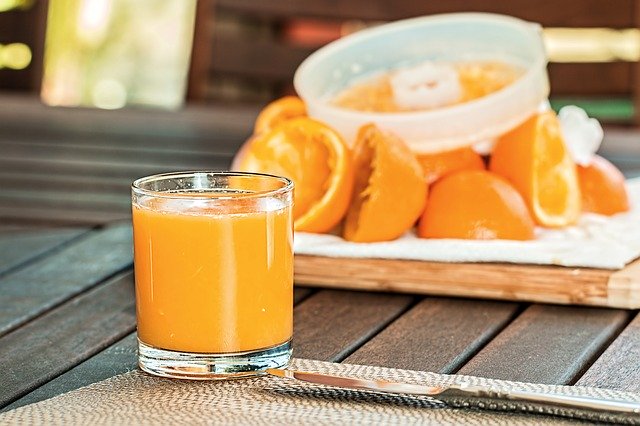 Raw Juicery is as good as its name suggests. It does not focus on price, but its sole focus is on the integrity of the ingredients. They aren't locally sourced, but their ingredients come from around the world and are carefully selected. Moreover, Raw Juicery not only provides organic juices to your doorstep but to local retailers as well.
In eight years, Raw Juicery has mastered the process of selecting the best ingredients. They also have strict standards for ingredient quality, which is tested by them. Most of the ingredients are raw and in good form.
Their screening process for ingredients includes checking HACCP plans, reading lab reports, asking for spec analysis, Kosher certification, talking to growers directly, and verifying processing techniques.
The reason Raw Juicery is trusted is because of its juice making method. They use cold pressing as a form of juice extract. It is a low, cold, squeeze-type method of juice extraction.
That means the ingredients are ground into mash or pulp, and slowly squeezed through a cloth or mesh bag using a powerful hydraulic press. The cold pressed juice is never subjected to blades in a juicer or excessive heat. It is a natural and most beautiful way of extracting juice.
Raw Juicery stands for independent retailers in local neighborhoods. Moreover, they stay away from big corporate grocery chains.
If you place an order before 1 PM, it gets delivered to you by 10:30 am the next morning. The juices are always frozen and fresh and have all the benefits of being raw and cold-pressed. Raw Juicery is well known in the area for providing organic juices to people.