6 Critical Non-Finance Skills To Have In Your Finance Career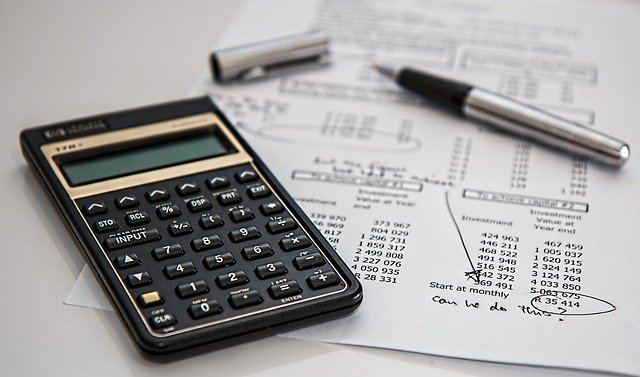 Excellent financial and mathematical skills are just the start when it comes to a brilliant finance career. There are other skills you will need to get to the top of the profession. Below you can learn the non-finance abilities that will make your finance career soar. 
And if you seek assistance in paying for your education, there are many finance and accounting scholarships out there that will lend you a hand. 
Relationship-Management Skills
You'll need to hone your people skills to succeed in the financial world. It's vital to understand the different personality types, be able to listen, ask the right questions, and be able to resolve conflicts. You also need to know how to educate people and provide expert advice to your clients. 
How important is relationship management? One accomplished financial planner opines that a successful finance career is 15% finance and technical knowledge and 85% psychology! When people come to you with money issues, they probably spend too much, don't save enough, or even save everything. They need an objective advisor who can help them with tough financial decisions. 
Sales and Marketing Skills
Others in the field say skilled financial professionals need to market their skills and knowledge to prospects in their niche. This means you must possess a full understanding of your personal strengths and your company's professional assets. 
As you market yourself to clients, you should communicate your knowledge level and your caring nature. Remember, most clients' most precious assets are not their money but their loved ones. Clients want to be reassured that you can help them to manage money to protect their families. 
Project Management
Any job task that takes more than five minutes is usually a project. You need to have the project management chops to turn a profit. This means knowing how to budget your time, manage financial budgets, meet multiple deadlines, and get essentials from other people to finish your projects on time. 
One corporate finance professional notes that most analytical projects have people questioning assumptions and inputs. Delivering on-time backup data is vital, so people don't question your project results. 
It's vital to have hard copies and electronic files meticulously organized so you can flip to necessary information fast. You could be asked a complicated question months later by a CFO who needs this critical info in 15 minutes for an overseas conference call. Sloppiness and disorganization can be lethal to your career path. 
Problem-Solving
You face problems in any job, and knowing to untangle them quickly rather than wilting under pressure is critical. 
It can also help if you gaze beyond your job roles and responsibilities to climb the corporate ladder. Help coworkers solve their issues rather than just reporting them to managers. When you help others out of sticky situations, your career will blossom as the word gets out that you are a team player. 
Technical Skills
Anywhere you work in finance, you need a high computer and technical proficiency to use new software that helps you in your job. The more programs, functions, shortcuts, and keys you master in Excel, the better off your finance career will be. Spend a few days getting slick and knowledgeable in Excel, and you'll be the office darling. 
Ethics
Go-getters get ahead in finance. But you cannot be so cutthroat and competitive that you make unethical choices that torpedo a promising career. It's vital to adhere to ethical standards in finance, such as those laid out for Certified Financial Planners. 
There you have it: six essential non-finance skills that will turbocharge your finance career. Focus on honing these skills, and you could find yourself in the executive suite sooner than you dreamed!
Beginner's guide to ECN brokers: what they are, how they work, and are they right for you?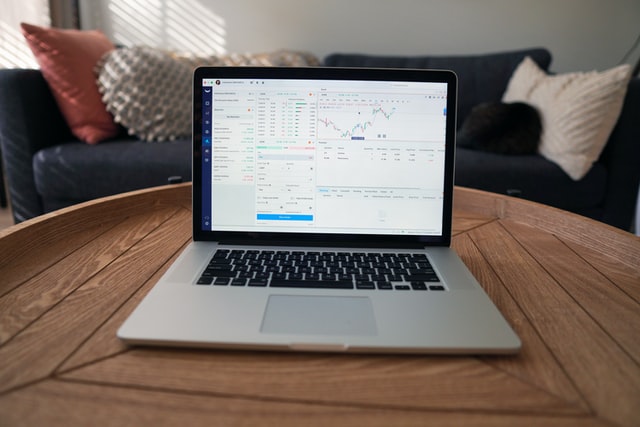 Choosing the right Forex broker is one of the crucial steps when starting your trading journey. No matter how much you invest in your education, how you monitor the fluctuations of the market, and how well you understand fundamental and technical analysis, at the end of the day, the platform you trade on will influence your bottom line. Whether it's the spread or the commissions you pay, the Forex broker will, to a certain extent, determine how much you make from trading.
By default, most Forex brokers are STP brokers. STP stands for (Straight Through Processing), which means that they give you all the tools you need to trade and act as middlemen between the trader and the liquidity provider. STP brokers are the most common, and many people who do Forex trading don't feel the need to replace them with something else. You can definitely grow your wealth by signing up for an STP broker, and if you are happy with your current broker, there is no need to change it just yet.
However, STP brokers do have their limitations, and there may come a time when the trader wishes to negotiate trading positions directly with liquidity providers, without a middleman. And that's where ECN brokers come in.
What are ECN brokers?
Without getting too technical, an ECN broker gives traders direct access to liquidity providers so that they can negotiate their own prices. ECN stands for Electronic Communication Network – that's the network they use to facilitate contact between the two parties, without getting in the way. Thanks to this direct contact, you get a series of benefits: you have more transparency, there are better trading conditions, price manipulation is limited, and you can even trade outside of normal hours. However, like most things in Forex trading, switching to an ECN network is a highly subjective choice. Before you say goodbye to your STP broker, you need to understand both the pros and cons of ECN brokers, if they can match your trading strategy, and, perhaps most importantly, how to choose an ECN broker that really stands by its promise.
Pros and cons of ECN brokers
Pros:
Trade outside normal market hours 
Compared to standard brokers, ECN brokers are more flexible, and they allow you to trade outside the regular market hours.
More favorable prices
Usually, with ECN brokers, you have tighter bid-ask spreads, which means that you can execute trades at better prices than usually available. Plus, trades are executed immediately because there is no middle man.
Anonymity 
Although not all traders want to be anonymous, some do – particularly the ones who prefer making larger transactions. ECN brokers can offer that.
The broker won't trade against you.
No matter if you win or lose a trade, the ECN broker still gets their commission, so they have no conflict of interest to work against you. STP brokers, however, can work against the client's best interest by manipulating prices. Plus, the ECN broker will also give you access to real-time price information as well as the pricing history, so it's virtually impossible to be fooled.
Cons:
As beneficial as ECN brokers might be, they have their drawbacks, and these drawbacks will affect you if they don't match your trading strategy. The most important con you should know about is that all the benefits of ECN brokers come at a cost – and a high one at that. ECN brokers ask for higher fees and commissions compared to regular brokers. These commissions are usually fixed, which can be a good thing, but if you execute a lot of traders, all of those fees can really add up and affect your profitability.
What's more, the deposit requirements are higher for ECN brokers, and that can be really discouraging. Many traders argue that the ECN platforms aren't too user-friendly, and it's difficult to get accustomed to this type of trading, but it's important to keep in mind that ECN brokers aren't for beginners. If you've only traded for a couple of months and you're still not very used to it, it's normal for an ECN broker to look more complicated, which is why, when you're starting out, it's best to stick with STP brokers.
Keep this in mind when choosing an ECN broker.
ECN brokers offer favorable terms, but they're not as easy to find. For example, there are few ECN brokers for US clients, which means that you'll have to do more research to find one, perhaps even look offshore for options. That's because the regulatory environment is stricter in the US, and brokers have to abide by harsh terms and conditions. Offshore brokers can offer better terms, even if they're not regulated in the US.
They should, however, be regulated. The problem with unregulated ECN brokers is that they can be regular STP brokers trying to fool their clients. If you don't do your research, it's possible to open an account with what you believe is an ECN broker, only to discover that the trades are very slow and that there are many requotes. A requote happens when the broker is not able to execute the trade based on the price you entered. To avoid unpleasant surprises such as this one, the first thing to do is check whether the broker you chose is regulated. If they are, that means their services are legit and, if you try to scam you in any way, you can file a formal complaint, and your rights are protected by the law. If they're not regulated, that doesn't necessarily mean that they're a scam, but you're not protected in any way, and there is a chance you might be putting your money at risk. When in doubt, always check online reviews and comparisons. If a broker isn't what they say they are, users will complain about it immediately, and you'll avoid a potential scam.