Why CEN Standardization is Good for Big Tech and Small Businesses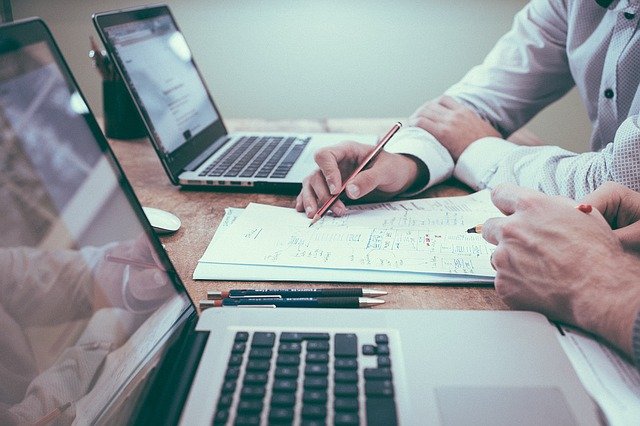 CEN is the European Committee for Standardization and works to create standards for 34 European countries in the European Union and European Economic Area. CEN standards, which you can access on iTeh Standards, are used to establish industry standards and technical documents for a variety of industries including:
Construction

Consumer products

Chemicals

Air and space

Energy and environment

Food for human consumption

Food for animal consumption

Health and safety

Defense and security

Machinery

Pressure equipment

Smart living

Transport and packaging

And more
Why standardization is essential
Standardization in any industry automatically increases important processes' efficiency and makes it easier and cheaper to do business. Less time is wasted, less materials are wasted, and standards are continually revised to reflect the most efficient processes.
When small businesses and large corporations adopt industry standards, it strengthens the market competition, which supports economic growth. According to CENELEC, an organization that works jointly with CEN, standards "facilitate innovation and promote the adoption of new technologies."
What's so special about CEN standardization?
CEN standards are special because they apply to entire industries across the EU.
Any company can create their own standards in business, but they may not have all the information required to know if their standards are actually best for the industry and customers. When businesses in the same industry create their own standards, they're not operating at their highest potential. They're also operating in conflict with one another, which can sometimes make it hard to switch manufacturers and suppliers.
Having CEN standards relieves businesses from having to figure out their own standards at a fundamental level. They can still create their own standards for how they wish to do business, but the base level industry standards will be covered.
Having CEN standards also forces manufacturers and suppliers to conform to a set of industry standards, which helps them stay competitive in the market. When manufacturers and suppliers are required to meet the same standards businesses are accountable for, businesses can order raw materials and products from certified sources.
Standardization enhances the customer experience
No matter what gets standardized, it all leads to a better customer experience by creating consistency. In the end, every bump you can smooth out and every wasted second of time you can eliminate leads to a productive work environment. When teams are productive and things are running smoothly from top to bottom, customers are happier.
Likewise, standards also work to maintain safety, which also enhances the customer experience. For example, health departments set standards for handling and storing food to keep it safe, and machine shop workers follow standards for wearing protective gear and clothing to prevent injury.
You can standardize just about anything in a business, including job activities, rules, procedures, technology, services, behaviors, and measurements.
CEN standards are well-tested and documented
The advantage of CEN standards is they're well-tested and documented. They weren't just arbitrarily thrown together by collecting theoretical information across industries. CEN standards are created by studying and testing to see what works, what's most effective, eliminating what doesn't work, and establishing a set of rules that can be universally applied across the industry.
On the other hand, when organizations come up with de facto standards, they're often illogical, ineffective, and counterproductive. De facto standards become a big problem when they've remained unchallenged for a long period of time. People want to do things the way they've always done them, and introducing standards can be off-putting to many.
Many businesses may not even be aware that their standards are actually inefficient methods like workarounds that have simply been in place for a long time.
There's always room for more standardization
Standardizing industries is a big task – one that is infinite in scope and duration. There will never be an end to standardization. As technology evolves, standards must evolve alongside whatever tech is being brought to the industry.
While the world's technology evolves, CEN will continue to work hard to create and develop standards for industries. Hopefully, more businesses will embrace these standards and see them as a support system for their business rather than an inconvenient hurdle.
Beginner's guide to ECN brokers: what they are, how they work, and are they right for you?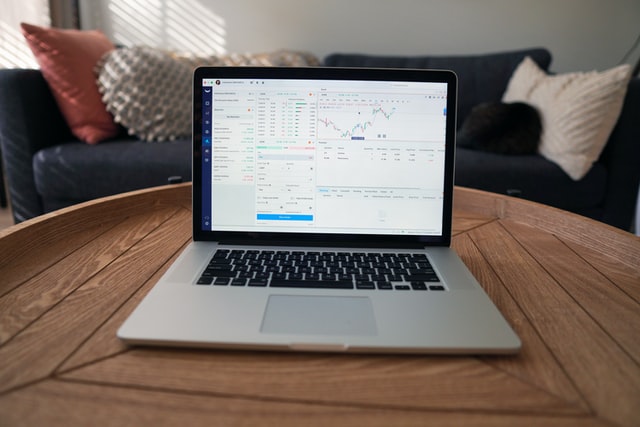 Choosing the right Forex broker is one of the crucial steps when starting your trading journey. No matter how much you invest in your education, how you monitor the fluctuations of the market, and how well you understand fundamental and technical analysis, at the end of the day, the platform you trade on will influence your bottom line. Whether it's the spread or the commissions you pay, the Forex broker will, to a certain extent, determine how much you make from trading.
By default, most Forex brokers are STP brokers. STP stands for (Straight Through Processing), which means that they give you all the tools you need to trade and act as middlemen between the trader and the liquidity provider. STP brokers are the most common, and many people who do Forex trading don't feel the need to replace them with something else. You can definitely grow your wealth by signing up for an STP broker, and if you are happy with your current broker, there is no need to change it just yet.
However, STP brokers do have their limitations, and there may come a time when the trader wishes to negotiate trading positions directly with liquidity providers, without a middleman. And that's where ECN brokers come in.
What are ECN brokers?
Without getting too technical, an ECN broker gives traders direct access to liquidity providers so that they can negotiate their own prices. ECN stands for Electronic Communication Network – that's the network they use to facilitate contact between the two parties, without getting in the way. Thanks to this direct contact, you get a series of benefits: you have more transparency, there are better trading conditions, price manipulation is limited, and you can even trade outside of normal hours. However, like most things in Forex trading, switching to an ECN network is a highly subjective choice. Before you say goodbye to your STP broker, you need to understand both the pros and cons of ECN brokers, if they can match your trading strategy, and, perhaps most importantly, how to choose an ECN broker that really stands by its promise.
Pros and cons of ECN brokers
Pros:
Trade outside normal market hours 
Compared to standard brokers, ECN brokers are more flexible, and they allow you to trade outside the regular market hours.
More favorable prices
Usually, with ECN brokers, you have tighter bid-ask spreads, which means that you can execute trades at better prices than usually available. Plus, trades are executed immediately because there is no middle man.
Anonymity 
Although not all traders want to be anonymous, some do – particularly the ones who prefer making larger transactions. ECN brokers can offer that.
The broker won't trade against you.
No matter if you win or lose a trade, the ECN broker still gets their commission, so they have no conflict of interest to work against you. STP brokers, however, can work against the client's best interest by manipulating prices. Plus, the ECN broker will also give you access to real-time price information as well as the pricing history, so it's virtually impossible to be fooled.
Cons:
As beneficial as ECN brokers might be, they have their drawbacks, and these drawbacks will affect you if they don't match your trading strategy. The most important con you should know about is that all the benefits of ECN brokers come at a cost – and a high one at that. ECN brokers ask for higher fees and commissions compared to regular brokers. These commissions are usually fixed, which can be a good thing, but if you execute a lot of traders, all of those fees can really add up and affect your profitability.
What's more, the deposit requirements are higher for ECN brokers, and that can be really discouraging. Many traders argue that the ECN platforms aren't too user-friendly, and it's difficult to get accustomed to this type of trading, but it's important to keep in mind that ECN brokers aren't for beginners. If you've only traded for a couple of months and you're still not very used to it, it's normal for an ECN broker to look more complicated, which is why, when you're starting out, it's best to stick with STP brokers.
Keep this in mind when choosing an ECN broker.
ECN brokers offer favorable terms, but they're not as easy to find. For example, there are few ECN brokers for US clients, which means that you'll have to do more research to find one, perhaps even look offshore for options. That's because the regulatory environment is stricter in the US, and brokers have to abide by harsh terms and conditions. Offshore brokers can offer better terms, even if they're not regulated in the US.
They should, however, be regulated. The problem with unregulated ECN brokers is that they can be regular STP brokers trying to fool their clients. If you don't do your research, it's possible to open an account with what you believe is an ECN broker, only to discover that the trades are very slow and that there are many requotes. A requote happens when the broker is not able to execute the trade based on the price you entered. To avoid unpleasant surprises such as this one, the first thing to do is check whether the broker you chose is regulated. If they are, that means their services are legit and, if you try to scam you in any way, you can file a formal complaint, and your rights are protected by the law. If they're not regulated, that doesn't necessarily mean that they're a scam, but you're not protected in any way, and there is a chance you might be putting your money at risk. When in doubt, always check online reviews and comparisons. If a broker isn't what they say they are, users will complain about it immediately, and you'll avoid a potential scam.