6 Ways Blizzard Can Improve World of Warcraft Classic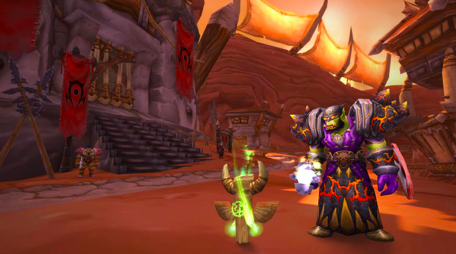 World of Warcraft Classic is all set to release on August 27, 2019. Since it was first announced, fans all over the world have been eagerly waiting to get their hands on this game. Through it, they will be able to enjoy everything that was in the game since it was first released. They will even get the chance to purchase some exciting new items using WoW Classic Gold.
As World of Warcraft Classic is going to feature enhanced graphics and all amazing features from the original game, many players believe that it will be a huge success. However, there are still some things which Blizzard should improve before they launch the game.
6 Ways Blizzard Can Improve World of Warcraft Classic
Let Players Decide What They Want
There have been times when many developers have failed to make their game a success because of only one reason; that is not listening to players. Developers such as EA have shown how beneficial it can be to just listen to players and add what they want in the game.
Considering managing Word of Warcraft Classic isn't going to be a difficult task for Blizzard Entertainment, they should introduce a voting system through which players will be able to vote for the features they want. This way, they will avoid adding unnecessary things that can make players stop playing the game.
Let Players Buy the Game
For those who don't know, World of Warcraft players actually have to pay a subscription fee every month in order to play the game. Instead of allowing them to buy the game entirely at once, Blizzard decided to introduce the subscription system through which players can pay for either one, three, six or more months at once.
While this isn't going to be an issue for those who only play World of Warcraft Classic, the fees can be too much for those who don't focus solely on this game. Blizzard should just allow players to buy the game entirely and remove the subscription system for World of Warcraft Classic. There are some players who even have to spend money on buying World of Warcraft Gold to buy various items.
Keep on Improving the Graphics
In this era of gaming, players are always asking for better graphics. The World of War Classic is confirmed to offer enhanced graphics and improved gameplay, but we all know there is still some room for improvement. And while graphics aren't a top priority for an MMORPG game, Blizzard Entertainment should still consider improving the graphics from time to time.
Burning Crusade Should Be Added
If you don't already know, the World of Warcraft Classic is a vanilla version of the original World of Warcraft. The upcoming classic version is going to be based on the 1.12 update, which was titled as "Drums of War." Unfortunately, the Burning Crusade update that was appreciated by many players went live after update 1.12.
This basically means that players won't get the chance to enjoy the content of the Burning Crusade in World of War Classic. However, Blizzard Entertainment should consider adding it since the content it featured, including new characters, is something which can help them attract even more players towards the classic version.
Increase the Level Cap
The World of Warcraft Classic is going to feature a level cap of only 40, which is low for many players. Many fans think that it will be wise to increase it to at least level 60. The Burning Crusade can also solve this issue as it increased the level cap to 70 in World of Warcraft when it was released.
If the level cap is only 40, then players might start getting bored soon. Either Blizzard should increase the level cap before releasing the game or do it sometime in the future through an update.
Add More PVP Modes
Players are always in favor of playing more modes. Blizzard should consider adding more PVP modes to World of War Classic if they want to make their game a success. There are some PVP modes already available in the classic version, but they are limited. Besides, adding more PVP modes shouldn't be a big problem for the developers and it will also result in many positive things for the game.
With that being said, all we can do is wait until August 27 to see whether the developers have decided to make any changes and improvements to the game or not. Even if players don't see any of these changes in World of Warcraft Classic upon its release, they shouldn't feel disappointed as Blizzard might introduce them in the future through various updates.
3 Best Affiliate Practices to Get More Money Out of Your Business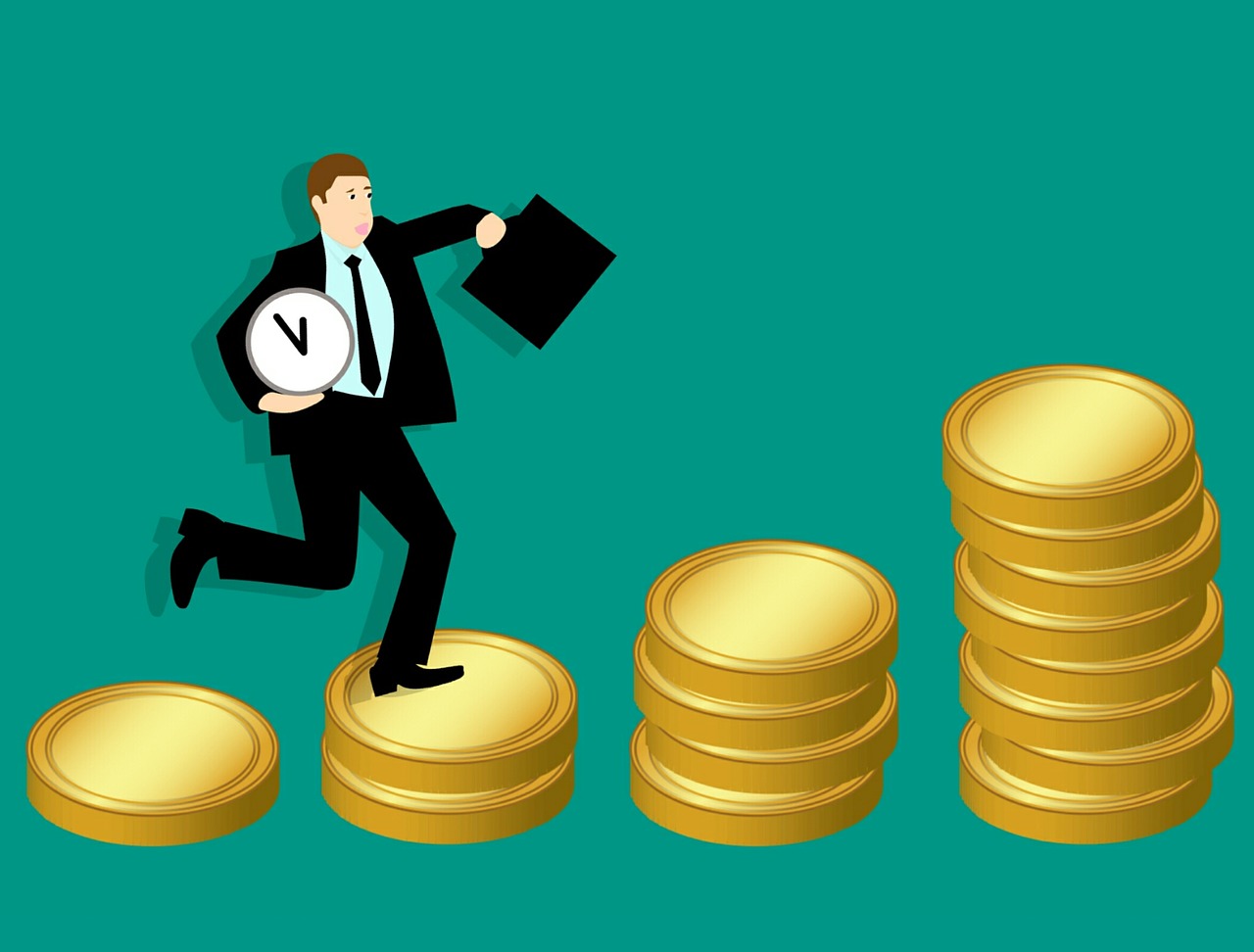 This guide will teach you a few tricks to hand over your web designing concerns, adopt new affiliate-centric marketing tools, give up content creation worries, and focus solely on increasing affiliate income. Without further ado, let's get to it.
1. Turn to All-in-One Affiliate Program
Finding out relevant programs sometimes may take forever. Not mentioning the time-consuming process of integrating tools of each affiliate program on your website and taking care of it as far as your site exists.
You can wrap up all those programs at one place and don't bother to check them out again. There are companies facilitating affiliate businesses with their all-in-one tool.
TravelPayouts brings together all traveling affiliate programs in one place. It works with over 200 000 partners all over the world, including Booking.com, Airbnb and others.  All your earnings from different affiliate programs will cram up at TravelPayouts, making it easier for you to count and increase them.  
ShareASale is one of the largest affiliate networks. The platform has about 4,000 merchants listed. ShareASale publishes a large amount of data on each of the offers they are running, including earnings per click, reversal rates, average sale amount and average commission.
Whatever niche you follow, there must be an all-in-one tool available from where you can operate multiple programs at a time.
2. Create Content within Seconds
Content creation is another agonizing task for affiliate businesses. It's not like they can't create content, but they don't have enough time to create it. One timeless solution to end this agony is to share experiences of your past customers.
In the high-tech age, everyone carries a smartphone in a pocket, trying to capture life moments and share them on social media. You must be having an idea of how users are sharing content on the go like crazy. According to Brandwatch, "32 Billion Images are Shared Each Day."
Reviews, pics on different locations, travel experience, places they visit, complaints, etc are all different forms of content. Users trust the experiences of others more than articles or promotions.
Make the best out of them. Contact your past customers and ask their permission to share their content on your website wrapped in an appealing title. You can reward them with discounts on future buying to make them more willing to share their content.
3. Insert Affiliate Tools 
All those deals and discounts banners, marketing tools, designs that make users helpless to buy products or services from your site, etc.come under affiliate tool category. 
Check out websites with the best programs and compare the tools they offer. Sometimes it's crucial to implement working tools to start earning money on your blog or app. Most of affiliate programs offer ready-to-go kits with discounts banners and other specs to encourage users to make orders. Companies offer drag and drop tools to save your time from designing and marketing.
Google on "affiliate tools" to get a list of brands helping affiliate businesses with easy-to-integrate features. Try with your niche like "travel affiliate tools" to get a specific list.
Conclusion
The affiliate marketing space is highly competitive right now. You have to thrive hard to stay ahead of the curve. Without enough tools and resources, you may end up in the dark with no hope of coming back. Tools are helping hand for you and a booster for your business. Upgrade your affiliate website now and speed up your earnings.