How to Choose the Best Replacement Windows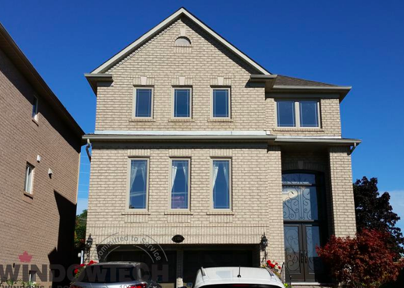 Replacing your windows is a big deal. It is one of the most significant and essential home improvement projects you can do to give your home a new face. When it comes to window replacement, you want to make sure that you select the best replacement windows that you will feel happy about for many years to come. Remember that window replacement is a long-term investment, and it has a long -term impact on your home's comfort and value.
When selecting replacement windows, there is a myriad of things that you ought to ponder about. We have researched and highlighted some of these things. So, continue scrolling down and read more about them.
1. Window Styles
Replacement windows exist in a variety of types, sizes, and shapes. Selecting one particular window over the others can be a daunting task and also time-consuming. As such, a homeowner must put into consideration a myriad of factors before choosing a specific window. One may want to consider the budget, style of the windows, and the functionality of the windows, among other things.
Some replacement windows such as awnings windows, sliding windows, and casement windows provide great operation. Awning and casement windows use a crack mechanism in their operation while on the other hand, sliding windows use a rolling slider mechanism to open and close. The windows typically slide in the track. All these features provide easy operation, making these styles of windows the best option to use in hard to access places such as in the bathroom, at the back of countertops and over the sinks.
Other windows are preferred for the centrepiece they create in your home. They are great for allowing in natural light and providing a great view of the outside. Such window styles include picture windows, circle windows and bow and bay windows.
Depending on what you want to achieve with your windows, an expert can help you choose the right window styles that would fit your needs.
2. Window Materials
When it comes to window replacement, you want to choose a window material that you would be happy with for now and in the future. Just as with the styles, windows also come in different materials such as vinyl, wood, fibreglass, and aluminium. We also have clad windows which are typically the combination of all these materials. As you would expect, windows that provide higher energy efficiency and security cost more than those which offer less of these two aspects. However, over time, they recover this cost. Here are common window materials you are likely to find in the market today;
Vinyl; this is so far the most common window material nowadays. You are more likely to see it in almost all homes. They are appealing to many homeowners because they are cheap, easy to maintain, and offer relatively high energy efficiency. You may want to consider these windows during your next window replacement and see how good they are.
Aluminium; these windows were prevalent in the early 50s, but nowadays their popularity has decreased with the rise of vinyl windows. However, they are still used in most homes, especially for people who need strong and high-quality windows for security purposes.
Wood; they still remain very popular nowadays despite been used for a long time. They are exceptionally preferred by high-end window buyers looking for architectural class or homeowners who have historic homes, and they must use the same window material as the existing one. These windows are generally expensive than any other window, so many people go for the clad and incorporate wooden interiors.
Fibreglass; if you are more concerned about replacement windows that will provide you unparalleled durability and energy efficiency, then we recommend fibreglass windows for you. They cost more than vinyl and aluminium windows but provide excellent energy efficiency and durability.
3. Window Glass
Glasses are created differently. So, you want to choose a glass that offers excellent energy efficiency -Low-E glass. This means that the glass is able to minimise heat and cold transfer into your home. If a lot of heat gets into your home, it can fade furniture, carpets, and other items in your home. So, to make your window replacement project successful, you need to choose the right type of glass. This also goes a long way to reduce your energy utility bills.
Samuel Leeds Buys Shares In Property Tribes; Says He Wants To Make It Better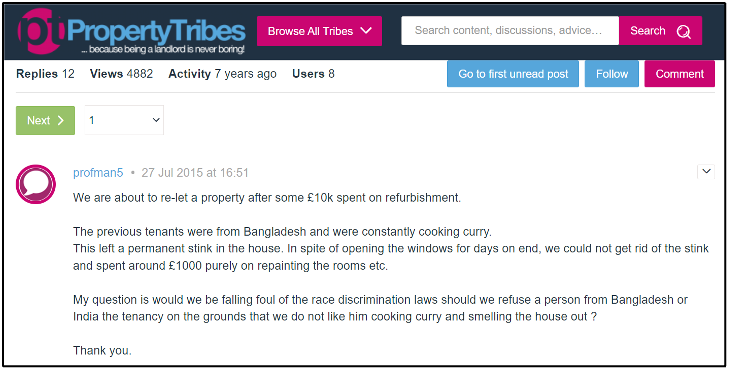 People in UK property circles may be familiar with the very public dispute between former MTV presenter, property investor, and community manager of the company Property Tribes, Vanessa Warwick, & property investment trainer and owner of the company 'Property Investors', Samuel Leeds; as Leeds has accused Warwick of assisting with racism and discrimination against ethnic minority tenants. In recent news, Samuel Leeds was reported to have bought a 35% share of the company Property Tribes, making him officially now a person of significant control at Property Tribes.
Warwick established Property Tribes to accumulate wisdom from various property owners and landlords to create a place of guidance for people in the industry to do business better. According to the company,
"We wanted to create a free use, safe, and agenda-free place for landlords to get information from a "hive mind", not a singularity, so that they could learn and grow their property business."

However, in one of his recent videos, Samuel Leeds pointed out blatant support of racism in some of the advice coming from Warwick herself. As one of the landlords asks on the forum – if they would be implicated by the race discrimination laws in the UK for refusing tenancy to Bangladeshi families as the landlord is not fond of the smell of their staple food, curry; Vanessa Warwick herself is seen advising against mentioning the reason for said refusal, thus averting the legal repercussions altogether.
In the video, Leeds points out several more situations where Warwick has behaved in a racist manner. In fact, she has become a new advisor on the panel of the UK's Property Redress Scheme and has been under criticism in their forum as well for supporting discrimination against ethnic minorities.
Warwick also expressed strong disapproval of Leeds as a property trainer citing the reason that his students came from the "vulnerable" demographic. Leeds called out the racist mindset in this reasoning, as in reality, his students predominantly come from ethnic minorities and don't fall in the "vulnerable" category. He began drawing attention to the issue over his YouTube channel and his website, and ended up facing severe disparagement from Warwick and her followers. Leeds finally sued Warwick for defamation and she brought a counter lawsuit for six-figure damages.
In an attempt to put an end to the battle once and for all, Samuel Leeds reports to have bought a share, 35% to be exact, of the company, Property Tribes. Even though he is only a minority shareholder and will have limited control, Leeds believes he can make a difference in "cleaning up the company" and reduce racism in the forum.
He jokingly adds,
"Because they trolled me, I wanted to at least get paid… Like Michael Jackson did to Eminem."
Leeds pledges that any money he makes off this transaction will be donated to charitable organisations that tackle racism and online bullying. In addition, Leeds will donate an extra £50,000 to organisations that fight hatred in the UK. With this move, he is determined to take a strong stand against all discriminations in the property sector or any other industry.