8 Interesting Facts About Travel Insurance from Around the Globe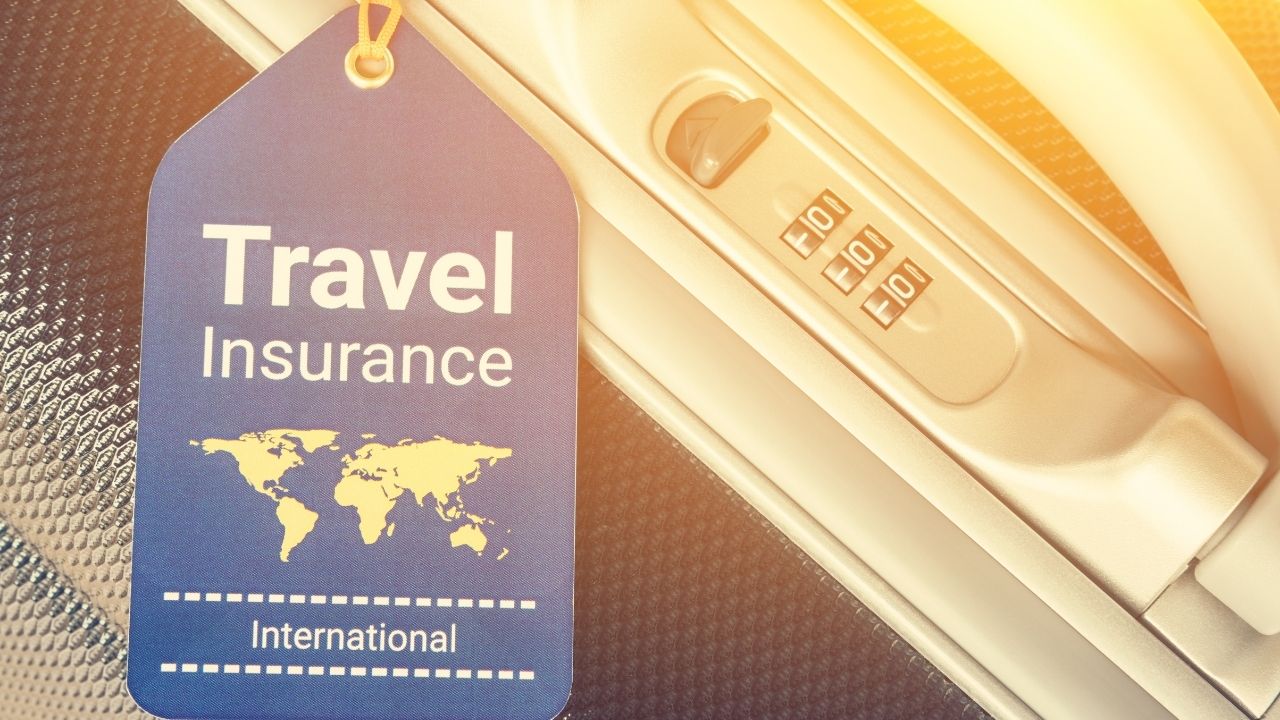 While travelling is considered as a good break from the daily routine, it also helps in enhancing your sense of happiness and creativity. Visiting corners of the world and meeting multiple people has a tremendous impact on your mental well-being. It uplifts your mood and enables you to develop empathy and a deeper understanding of other cultures. But exploring and wandering overseas can be challenging as well. You can encounter unexpected situations which might seem tricky to deal with on foreign soil. Hence, it is wise to prepare a little before travelling abroad with travel insurance.
Usually, buying travel insurance all across the globe is considered before making any travel plans. But there are some facts about travel insurance that are still interpreted differently across the world. Some become misunderstood while some remain interesting to learn.
Here are a few interesting facts from around the globe that people interpret them differently:
Travel Insurance is also health insurance
Contrary to popular belief, travel insurance is not health insurance. While medical care is a component under comprehensive travel insurance coverage, it must not be mistaken for a health insurance policy. Travel insurance typically covers:
Trip cancellation

Damaged, stolen or lost possessions

Trip interruptions

Emergency evacuations

Expatriation in case of natural disasters
It Does Not Cover My Pre-existing Conditions
It is only a myth that travel insurance companies do not cover pre-existing illnesses. They offer financial assistance for unforeseen expenses related to pre-existing conditions that have been stable before the start of your trip. Generally, most travel insurance companies provide coverage for pre-existing conditions. Before buying, you should familiarize yourself with the exclusions and stability requirements of your policy.
My Travel Insurance Only Covers Me in the Foreign Land
Travel insurance companies do offer domestic travel insurance plans. There are different plans offered for your different travel needs. You can check their website of your insurer and choose a plan accordingly.
Travel Insurance Will Not Cover My Grand Parents
It is only a misconception across the globe for people who do not know much about travel insurance policies. Senior citizens have tailor-made travel insurance plans. Most travel insurance companies offer additional coverage benefits for medical emergencies, including emergency medical evacuation, dental coverage, and others.
I cannot Tolerate Their Lengthy Buying Procedures
With technological advancement, most of the travel insurance plans can be purchased online or over the phone in a matter of minutes. If you face any trouble, you can contact the insurance provider to guide you through the process.
It is Only for People Who Engage in Adventurous Activities
While travelling, adventure sports activities are usually part of the vacation. Buying travel insurance to undergo these activities is essential as it will provide coverage in case of a mishap. But it does not mean that if you do not engage in such activities, you do not require a travel insurance plan. An unexpected event can take place at any time. You must stay prepared for life's contingencies, especially during foreign travel.
I Take a Short Flight from My Home. I Don't Need It.
You should not skip buying travel insurance even if you are planning a short trip. The duration of your journey does not matter as unforeseen situations can occur anytime. To be able to cover unaccounted expenses or walk out of a natural calamity, it is only a blessing. For financial assistance in such situations, you must have travel insurance.
Travel Insurance Claim Procedure is Difficult.
Many people from around the world believe that travel insurance claim procedure is lengthy and challenging and that the insurer hardly pays any amount. It is an incorrect statement as reputable insurers strive to settle all insurance claims in the minimum time possible.
Before you travel anywhere, purchasing travel insurance is beneficial in many ways. You can research online and find the most affordable insurance plans to suit your travel needs. If you plan to visit Asian countries like Singapore, you can look for cheap travel insurance for Singapore trips online that will help you make your budgetary. Besides, you can buy travel insurance from reputable companies like Tata AIG that offer comprehensive coverage and24*7 customer support to help you get through all steps of buying, renewing, or claiming. Now you don't have to worry about cancelled flights due to bad weather with Tata AIG's travel insurance plans.
Get travel insurance as it is a reliable friend in an unknown country!
Douglas Eugene Noll – A walk through his publications and their achievements made so far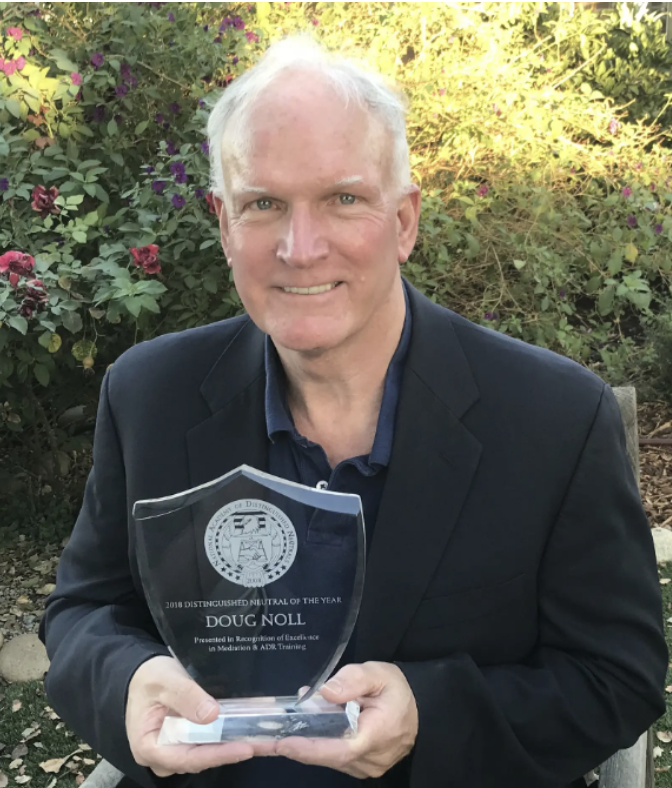 Every author has a different story, but they have one thing in common – they all overcome great obstacles and hardships. Plenty of famous writers had impairments yet found enormous success in their lives. It goes without saying that the best art comes out of the worst adversities. When physical and mental activity is hindered by sickness, creative activity thrives. Many renowned authors, writers, and poets bear witness to this decision. One such example is Doulas Eugene Noll. The author of De-Escalate: How to Calm an Angry Person in 90 Seconds or Less was born with multiple severe impairments. 
His calling is to serve humankind, and he does so on numerous levels. He is a best-selling author, educator, and trainer. He is an accomplished mediator. Noll's job takes him from international work to assisting people in resolving highly vexing interpersonal and ideological problems. 
Noll has penned four books, and his latest book De-Escalate: How to Calm an Angry Person in 90 Seconds or Less, was a best-seller on amazon and was published in four different languages. It also won the Book Excellence Award in 2017. The book teaches the readers how to calm an angry or upset person of any age while remaining centered and calm. In addition, Noll, in his book, has also highlighted ways to calm oneself down swiftly and efficiently. Noll is a lawyer turned peacemaker born near-blind and with club feet. He is the creator of several online courses that teach his innovative de-escalation skills.
It was in the year 2000 that he realized that the courtroom was not where he belonged. As a result, he embarked on a journey as a peacemaker and mediator after leaving a successful trial practice. Noll has stressed in his book what he has implemented in real life. He has taught in some of California's most violent men's and women's prisons with substantial outcomes. Noll held workshops for groups who wished to bring something positive into their communities. 
He named that workshop after his book as De-escalation training workshops, where participants learned how to calm an angry person in 90 seconds or less. The training workshop was a perfect way for churches and faith communities to express one's religious and spiritual beliefs in a practice that brings peace under challenging situations. Throughout ten weeks, the participants begin to master the skills and change their way of looking at the world through the lens of positivity. 
In addition to De-Escalate, Noll has published three other books named Peacemaking: practicing at the intersection of law and human conflict, Sex, politics, & religion at the office: the new competitive advantage, and Elusive peace: how modern diplomatic strategies could better resolve world conflicts. Each book brought an impact of its own and earned recognition. 
His journey as a lawyer
In 1977, Noll began his legal career as a clerk for the Honorable George Hopper before being admitted to the California Bar in December of the same year. As an associate, he joined Fullerton, Lang, Richert & Patch, a Fresno law firm located in Fullerton, in 1978. He tried his first legal case in 1978 and went on to practice law as a civil trial lawyer for the next 22 years, working on over 75 trials.
Douglas Noll contributed to the legal profession by assisting students in achieving success via education and teaching. Throughout his career, he worked as an instructor in various positions at numerous institutes. Noll was a member of the American Institute of Mediation's core faculty and the Straus Institute's Professional Skills Development program's summer faculty.
In a nutshell, Noll's entire life has seen him reinvent himself taking different routes but with the same vision in mind: To bring peace to the communities. He illustrates that being born with impairments is not our choice, but not allowing them on the way to the top is entirely our choice. 
His dedication to disclosing the world through a lens of positivity led him to create Prison in Peace, where he transforms murderers into peacemakers. He stresses that the power of mediation cannot be overlooked. Noll is now an award-winning author, teacher, trainer, and skilled mediator.